915 mm (36 in) 34 ton, pin on
915 mm (36 in) 34 ton pin on Compaction Wheel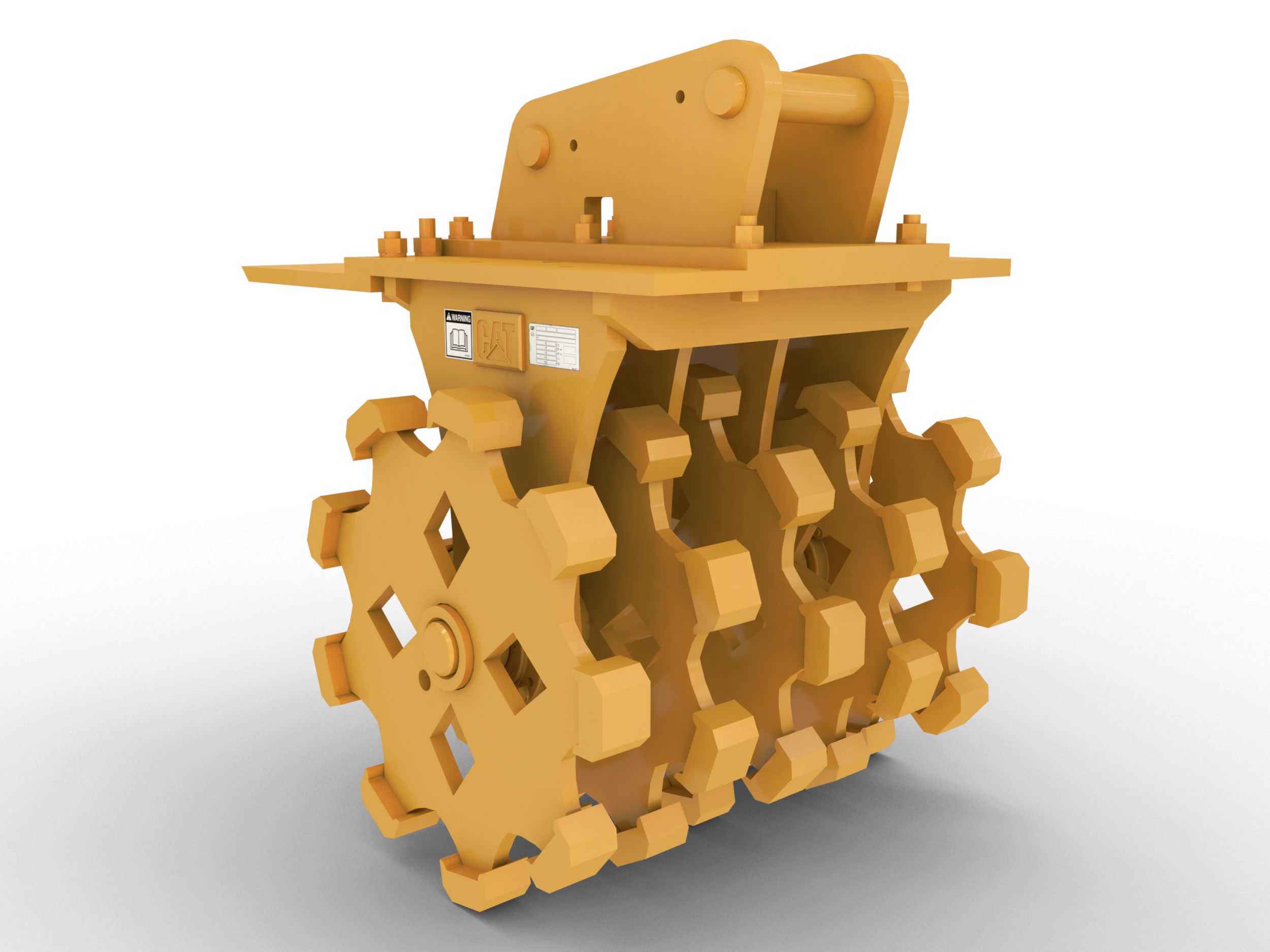 DESCRIPTION
Compact trenches and footings with a cost-effective and reliable Compaction Wheel. The Cat wheel is reliable, able to roll full machine pressure into the ground. Plus, it's backed up by the same world-class support as your excavator.Caterpillar provides an inexpensive, rugged compaction wheel for trench compaction and general construction.
Tamper Feet
Fixed tamper feet provide solid, even compaction in a wide range of soils.
Open Rim
Open rim lets the compactor penetrate deeply, compacting from the bottom up.
Backfill Blade
Included backfill blade lets you pull in fill soil, smooth the surfaces, without needing toc change tools
Tapered Roller Bearings
Bearings roll smoothly, even under full machine load.
Simple Operation
Compaction wheel needs no hydraulics, and is fully compatible with the pin grabber coupler. Simple to connect, simple to use.
Specs
Long Name:
915 mm (36 in) 34 ton pin on Compaction Wheel
Name:
915 mm (36 in) 34 ton, pin on
Compaction Width
36 in / 915 mm
Overall Length
55 in / 1397 mm
Overall Height
62 in / 1584 mm
Overall Width
35 in / 889 mm