963
963 Track Loader
Cat® 963 track loaders large bucket and dozer type design are built for truck loading, land clearing, digging, grading, slope work and more.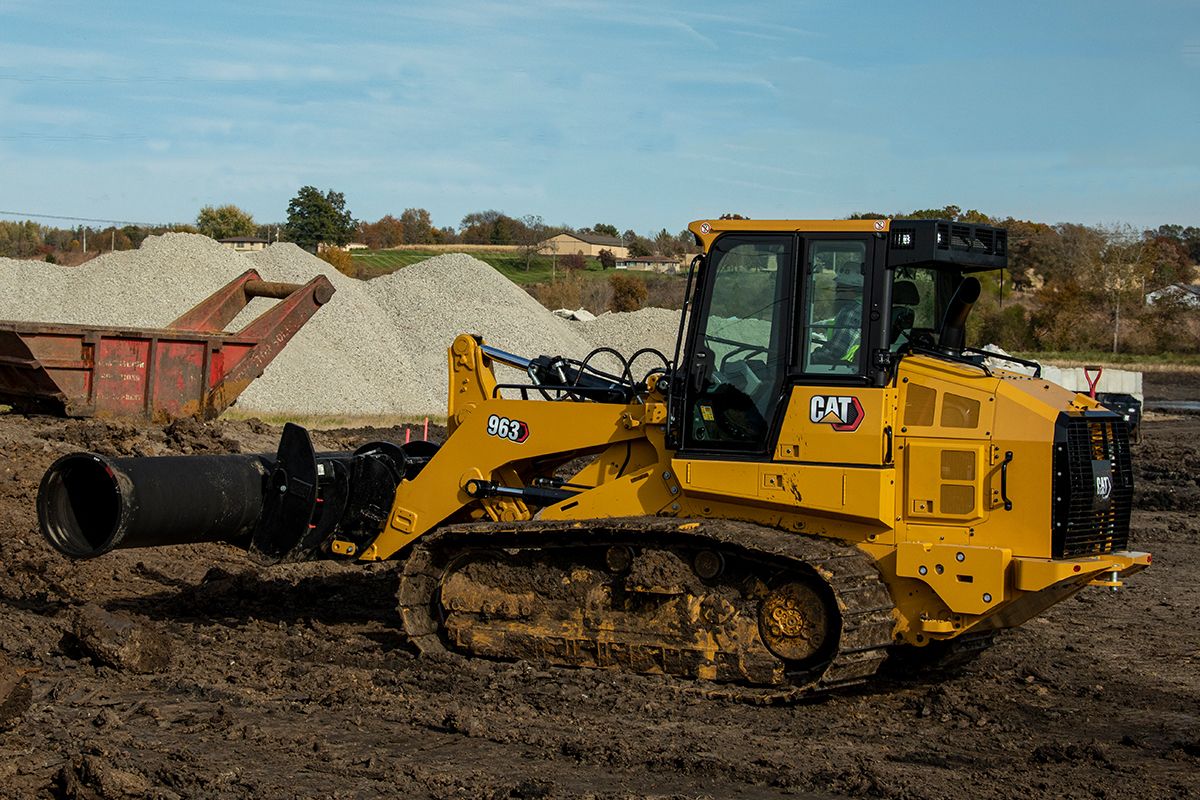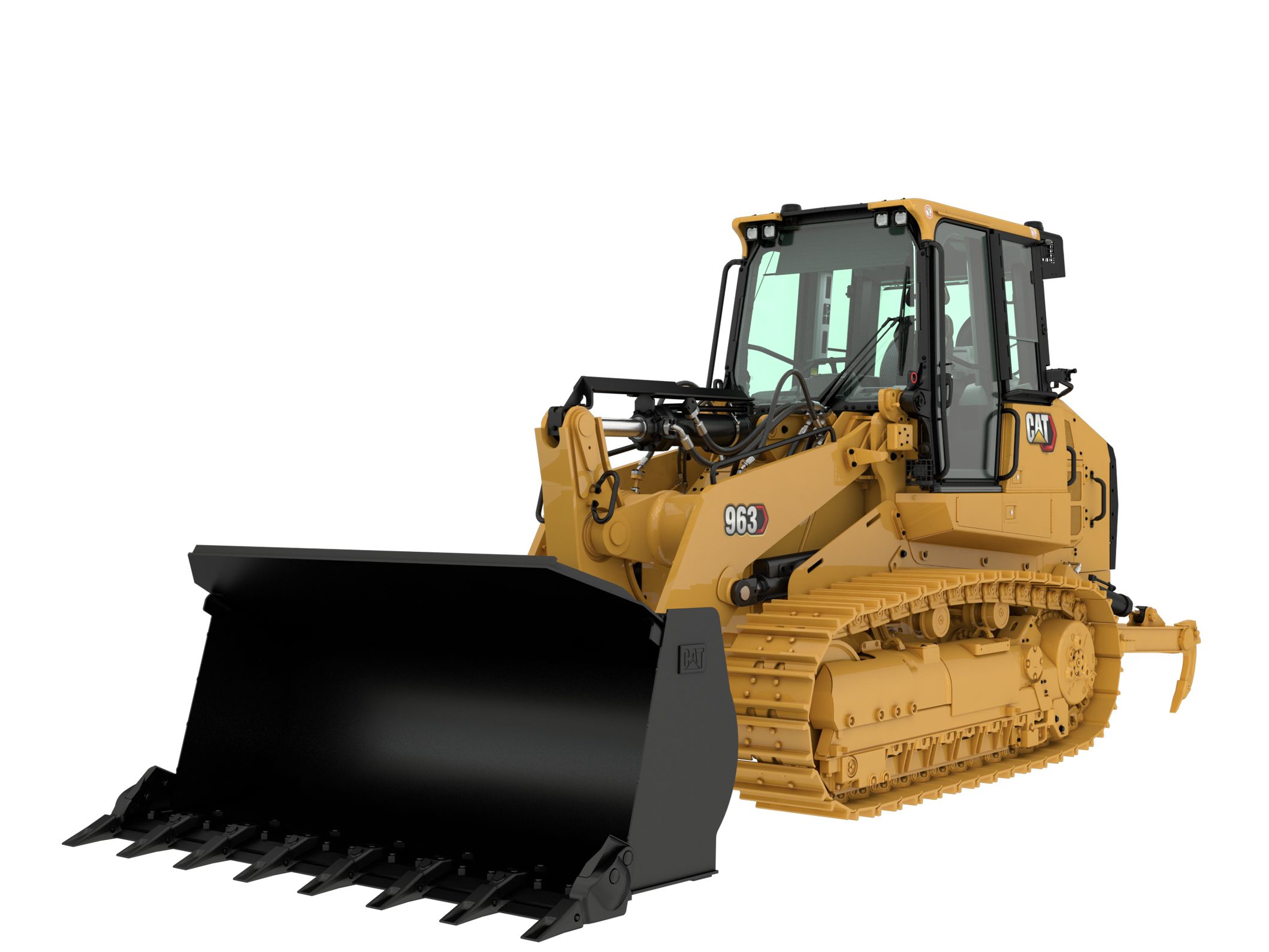 DESCRIPTION
Save money and transport time with one rugged machine that does it all – land clearing, digging, grading, truck loading, slope work and more. Crawler loaders give you lower ground pressure and better traction so you can start the job sooner, and work longer, in all kinds of underfoot conditions. Cat® Track Loaders give you all this, plus outstanding performance and fuel efficiency.

Cat Track Loaders - One Gets it Done
Discover the Cat 963 Track Loader
Cat Track Loaders at Work
Cat Track Loaders - Long Term Value
Cat 963 Track Loader Takes on the Mud
Cat 963 Track Loader Carries the Load
Cat 963 Track Loader Does the Heavy Lifting
The Versatility of Cat Track Loaders
One Machine, Many Jobs
Track loader power, traction and agility mean you can use one machine and one operator to do everything from clearing the site to installing utilities and finishing around buildings.
Fusion™ Quick Coupler option lets you make fast attachment changes with a wide range of tools like forks, buckets, etc. from wheel loaders and other Fusion compatible machines.
Bucket/tooth, undercarriage, track shoe and attachment choices help you equip your machine for optimal performance in your applications.
Purpose-built Waste Handler, Low Ground Pressure (LGP), Ship Hold and Steel Mill configurations stand up to the toughest tasks.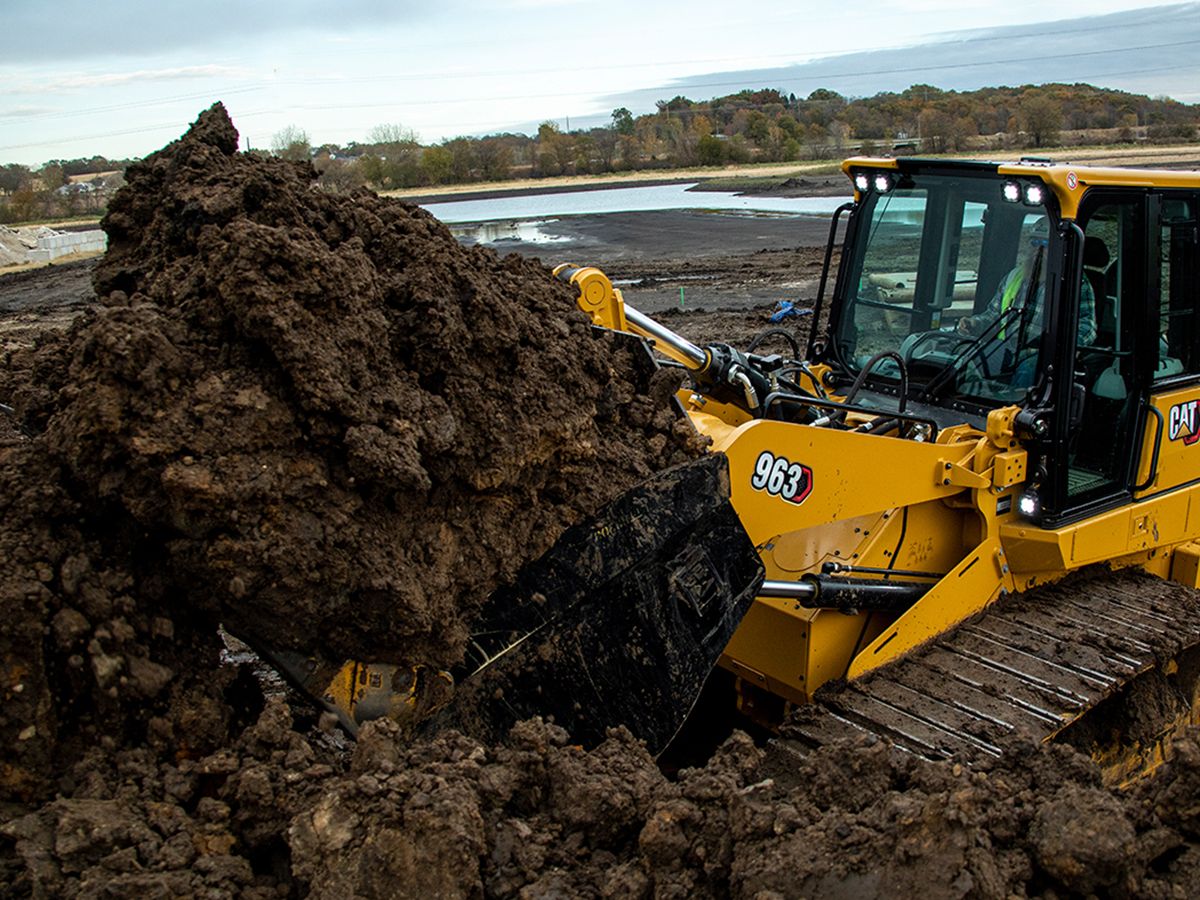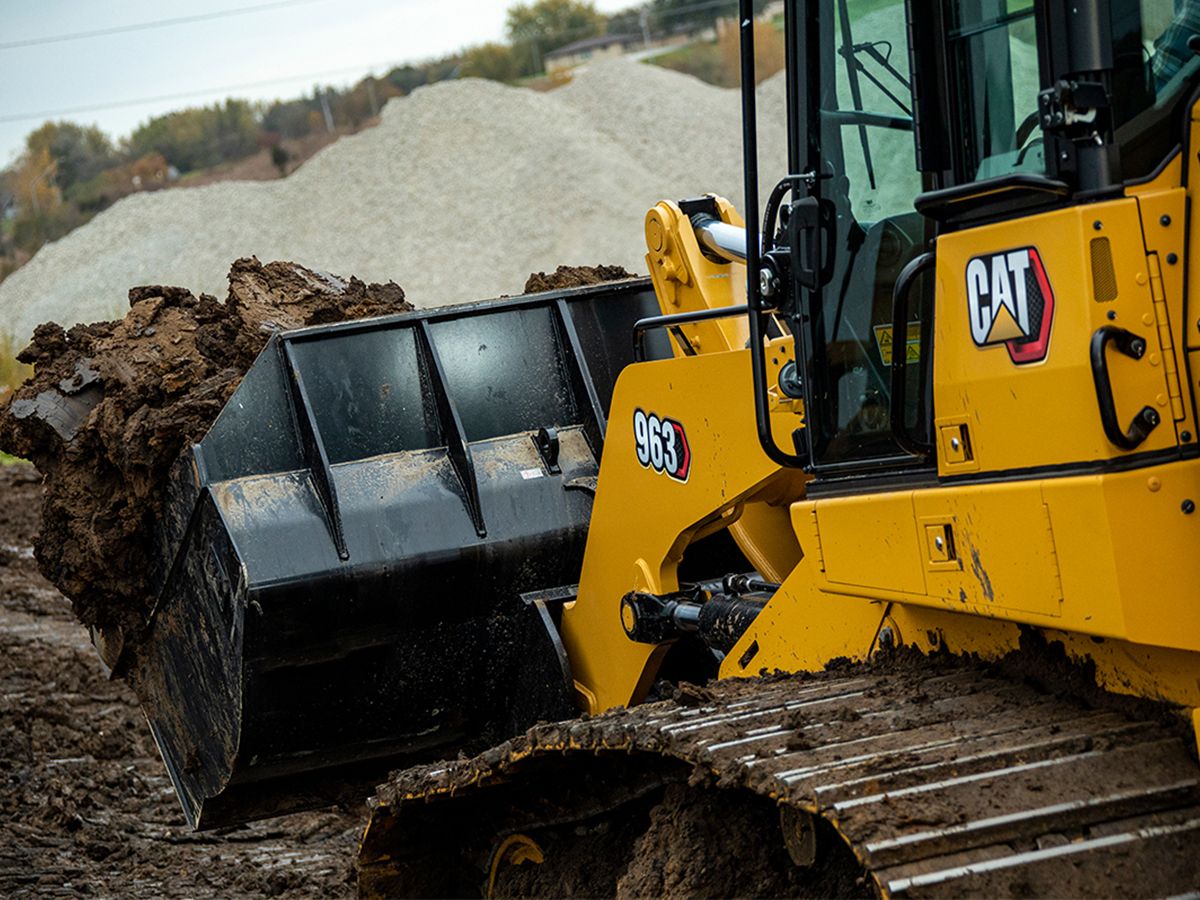 Top Performer
963 uses up to 10% less fuel per hour than the previous model.
Performance Series bucket option boosts productivity up to 20% compared to General Purpose bucket.
Get more power to the ground under load with 15% more peak torque.
Cat Payload* technology delivers precise bucket load information with on-the-go weighing. More accurate loading reduces cycle times to help save time, labor and fuel costs.
Advansys™ bucket tips are built to give you maximum productivity and the lowest bucket lifecycle cost for your toughest applications.
Smoother implement and steering response, and improved steering performance provide more controllability.
Load sensing hydraulics and position sensing cylinders offer precise, responsive performance.
All comparisons to 963K track loader.
*Not legal for trade.
Easy to Operate
Comfortable cab and an intuitive 10-inch (254 mm) touchscreen dash display to help make the job easier.
Standard High Definition rearview camera shows prominently in the main display.
Slope Indicate helps make operation easier by showing machine mainfall and cross slope right on the display.
Enjoy operator comforts like suspension seat and adjustable armrests and controls.
Choose either joystick or two-lever implement controls to match operator preference or application.
Speed/steering control choices include either a joystick or a v-lever and foot pedals.
Set implement response - fine, normal, coarse - to match operator preference or application.
Emissions reduction technology (when equipped) is designed to work in the background, with no action required from the operator.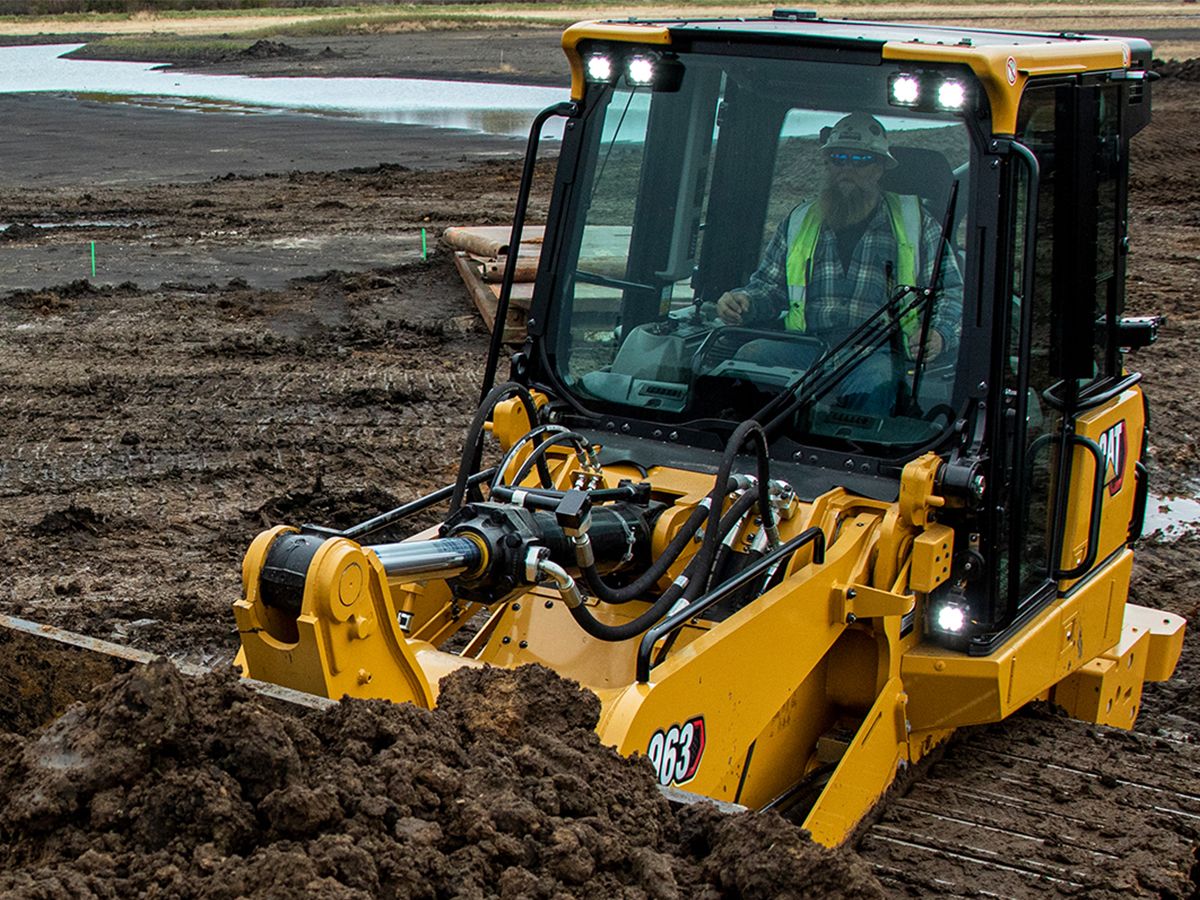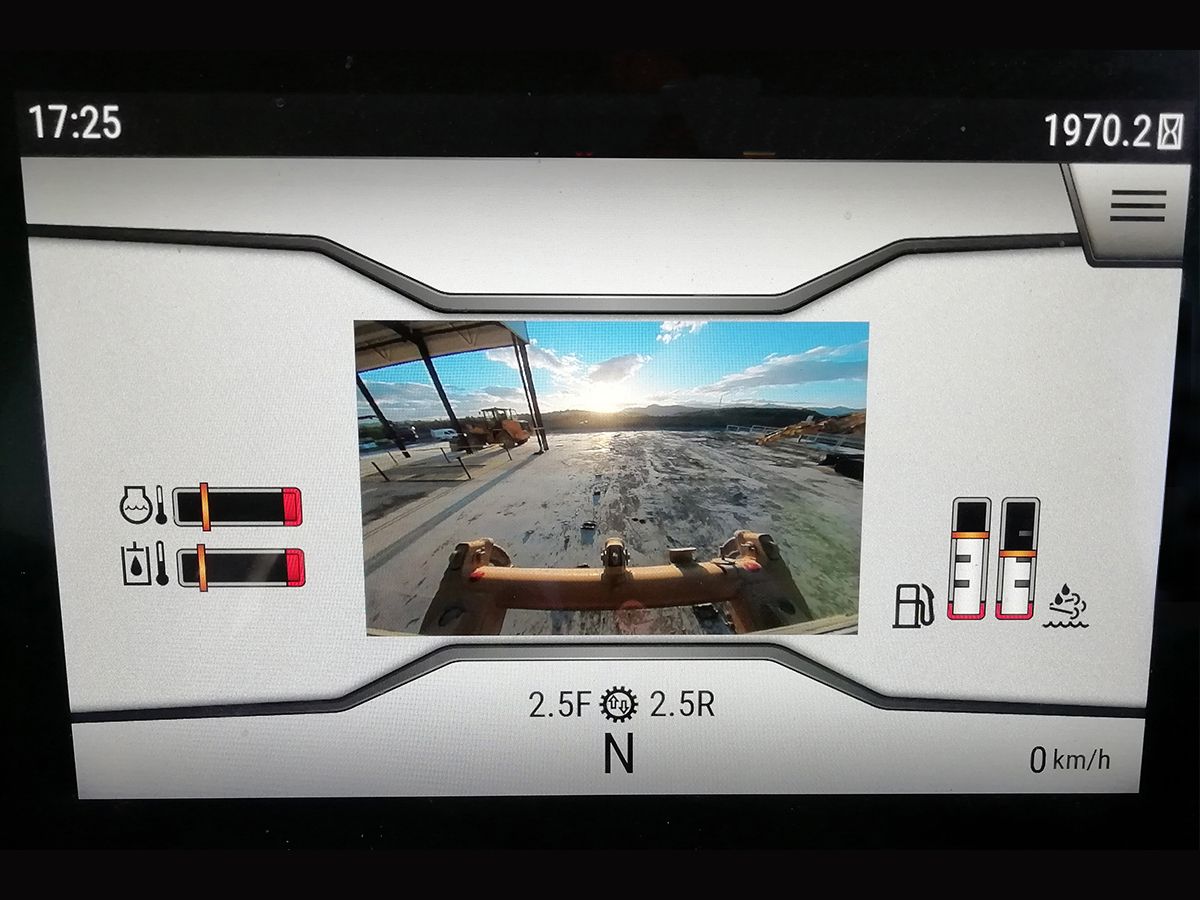 Focus on Safety
Excellent visibility to the bucket and all around the machine enhances safety and helps operators work more confidently.
Handles and steps help operators climb on and off the machine more easily, from the front or the back of the tracks.
Standard rear vision camera enhances visibility behind the machine.
Seat belt indicator gives an alarm and registers fault code through Product Link if the operator fails to buckle up, enhancing job site safety.
Ergonomics, a quiet engine and low-effort controls help lessen fatigue, so operators are better able to remain fresh and focused.
Equipped for the Job
Equip your loader from the factory to take on extra-challenging tasks like soft footing, waste handling ship hold and steel mill work.
For added flotation and traction, or work in more sensitive ground conditions, choose a Low Ground Pressure (LGP) loader with wider tracks.
Waste Handler configuration is a versatile machine for loading, sorting, excavation and spreading cover, and well suited to the landfill or transfer station. Specialized guarding, striker bars and seals help protect the machine and components from impact and airborne debris. Enhanced Cleaning Package reduces cleaning time, adds machine protection and increases compaction.
Traction, high reach and machine balance make track loaders ideal for working in ship holds and port handling duties. Specialized guarding and seals help protect the machine, while attachments like coal buckets and trim blades help you get the job done.
Your track loader can be factory equipped with a heat-resistant cab, high-temperature guarding and other features to help protect the machine and operator in high-temperature steel mill work.
Note: 963 Waste Handler model shown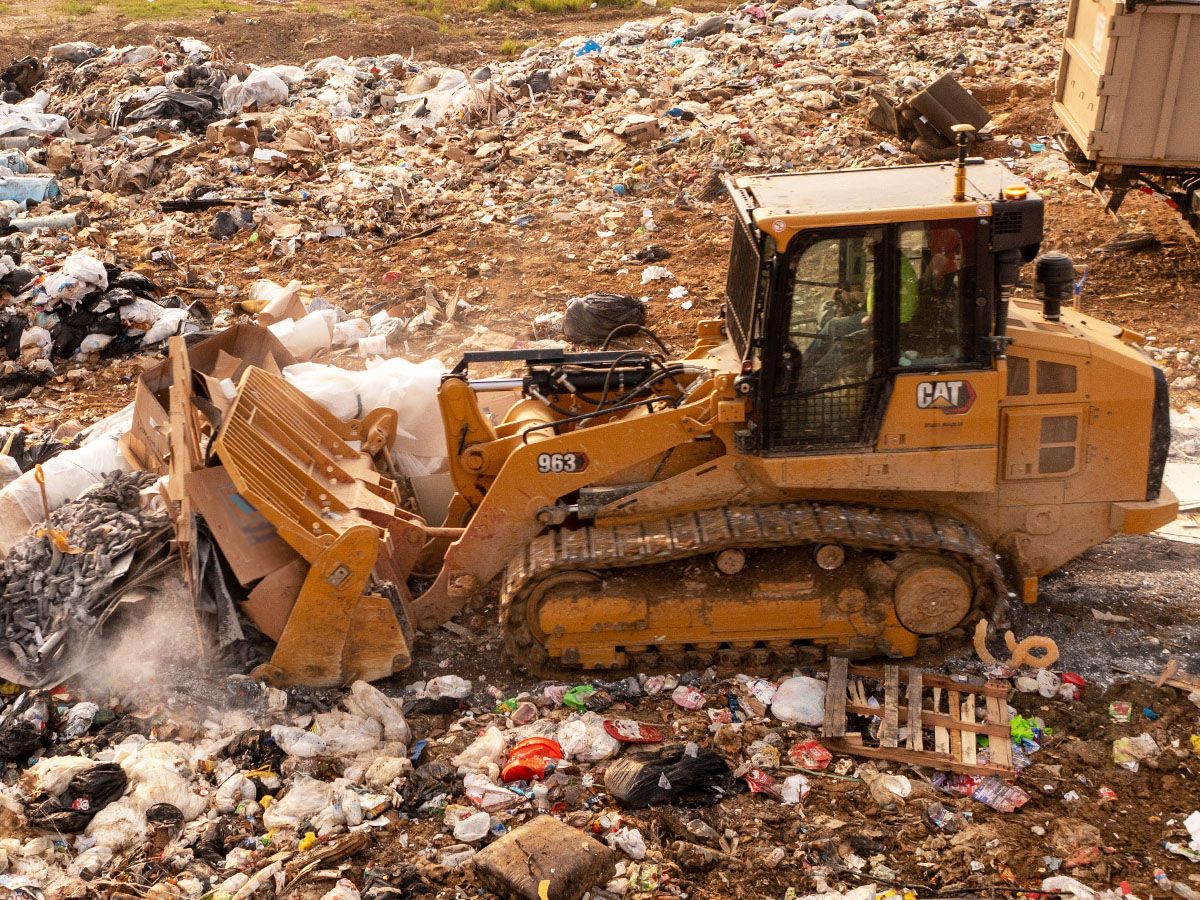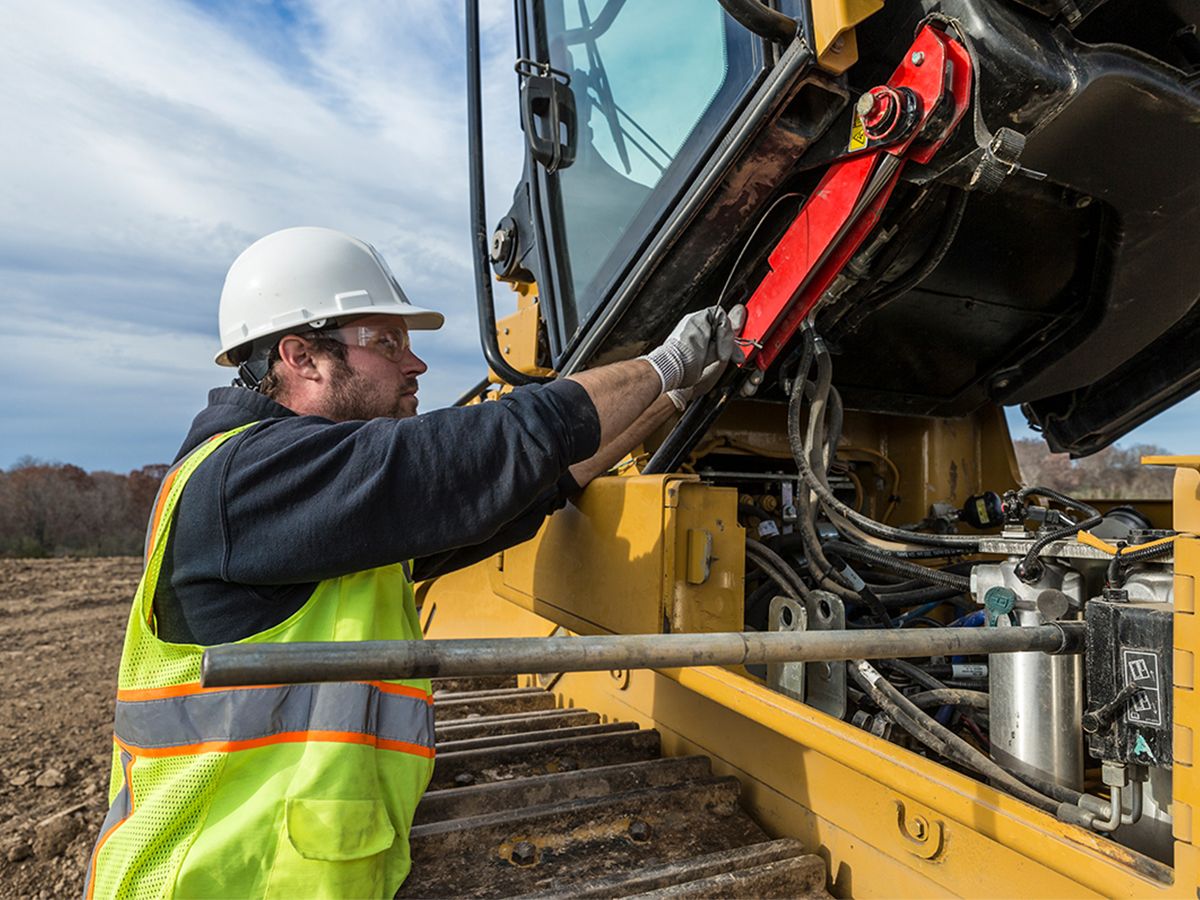 Save on Maintenance
Designed to help you take care of routine maintenance and get back to work.
Grouped service points located behind large access doors.
Daily grease points in easy reach at ground level.
Service mode in the operator display shows hydrostatic and implement pressure for easier troubleshooting and servicing.
Demand fan provides efficient cooling plus easy fold-down service access.
Handy bracket holds a shovel for quick undercarriage clean-out.
Tilt cab and convenient service access points for easier maintenance and repair.
Diesel Particulate Filter in the Clean Emissions Module (when equipped) designed to work for the life of the engine without needing to clean or replace the filter.
Connect to Greater Efficiency
Product Link™ collects machine data that can be viewed online through web and mobile applications.
Access information anytime, anywhere with VisionLink® and use it to make informed decisions that boost productivity, lower costs, simplify maintenance, and improve safety and security on your job site.
The Cat App helps you manage your assets, at any time, right from your smartphone. See fleet location and hours, get critical required maintenance alerts, and even request service from your local Cat dealer.
Remote Troubleshoot saves time and money by allowing your Cat dealer to perform diagnostic testing remotely.
Remote Flash updates on-board software without a technician being present, at a time that is convenient for you, potentially reducing update time by as much as 50%.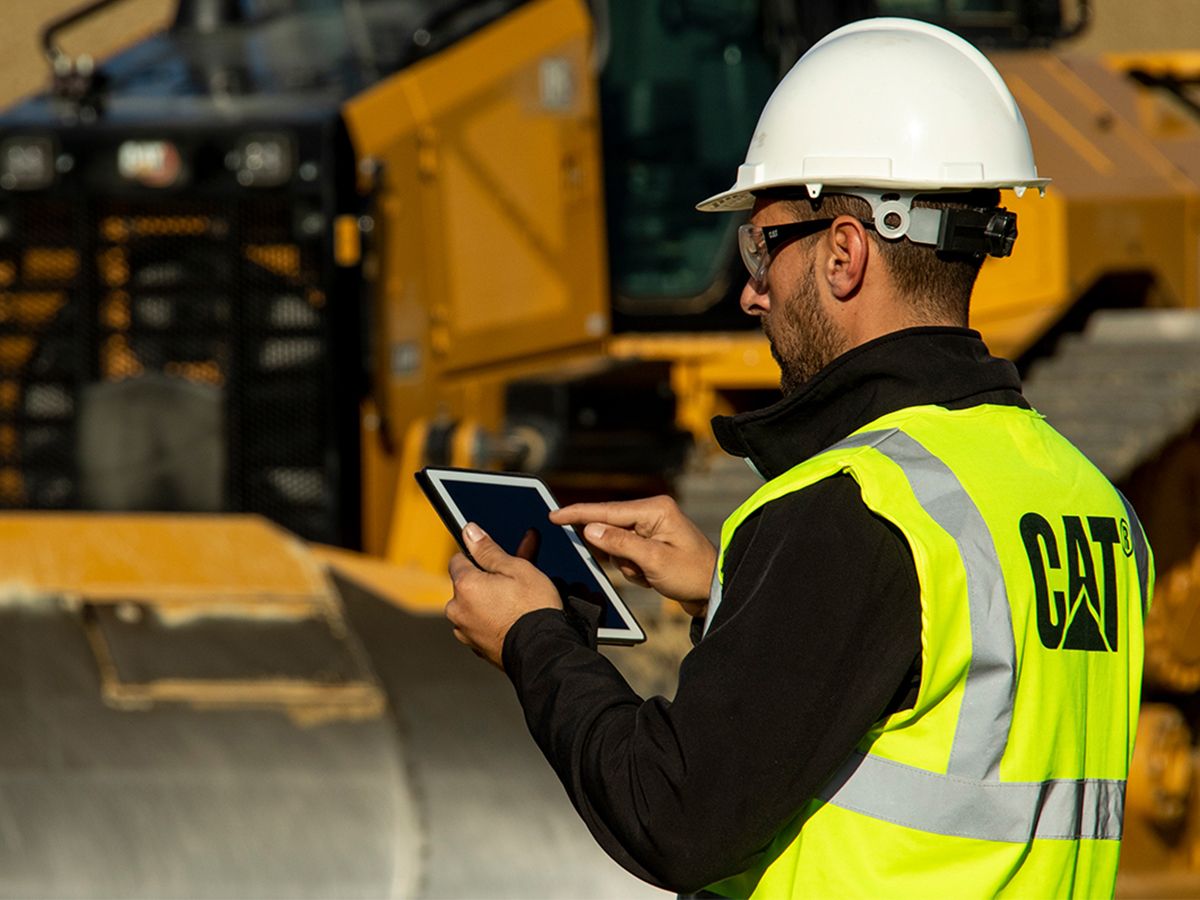 Standard Equipment
Optional Equipment
Specs
Docs
Specs
Long Name:
963 Track Loader
Flywheel Power
202 HP / 151 kW
Net Power - ISO 9249/SAE J1349
202 HP / 151 kW
Net Power - ISO 9249 (DIN)
204 mhp / 204 mhp
Emissions
Meets U.S. EPA Tier 4 Final, EU Stage V, Korea Tier 5, China Nonroad Stage IV, Japan 2014 emission standards or India Bharat Stage III, Eurasian Economic Union Stage IIIA, UN ECE R96 Stage IIIA emission standards, equivalent to U.S. EPA Tier 3/ EU Stage IIIA.
Note (1)
All Cat nonroad U.S. EPA Tier 4 Final, EU Stage V, Japan 2014, Korea Tier 5, and China Nonroad Stage IV diesel engines are required to use ULSD (ultra-low sulfur diesel with 15 ppm of sulfur or less) or ULSD blended with the following lower-carbon intensity fuels up to: ·20% biodiesel FAME (fatty acid methyl ester)*, ·100% renewable diesel, HVO (hydrogenated vegetable oil) and GTL (gas-to-liquid) fuels. Refer to guidelines for successful application. Please consult your Cat dealer or "Caterpillar Machine Fluids Recommendations" (SEBU6250) for details. *Engines with no aftertreatment devices can use higher blends, up to 30% biodiesel.
Note (2)
Net power advertised is the power available at the engine flywheel when the engine is equipped with a fan, air cleaner, clean emissions Module (when equipped) and alternator. Advertised power is tested per the specified standard in effect at the time of manufacture.
Operating Weight
44881 lb / 20358 kg
Service Refill Capacities
Fuel Tank
84.5 gal (US) / 320 l
DEF Tank
4.2 gal (US) / 16 l
Operating Weight
44881 lb / 20358 kg
Width of Standard Shoe
22 in / 550 mm
Ground Contact Area
4900 in² / 3.2 m²
Ground Pressure
9.1 psi / 63 kPa
Low Ground Pressure (LGP)
Operating Weight
50181 lb / 22762 kg
Width of Standard Shoe
31 in / 800 mm
Ground Contact Area
7136 in² / 4.6 mm²
Ground Pressure
7 psi / 48.5 kPa
Operating Weight
45549 lb / 20661 kg
Width of Standard Shoe
22 in / 550 mm
Ground Contact Area
4900 in² / 3.2 m²
Ground Pressure
9.2 psi / 63.3 kPa
Overall Machine Length*
275.6 in / 7001 mm
Machine Height - Top of Cab
130.9 in / 3325 mm
Height - Top of Stack
115.7 in / 2940 mm
Overall Machine Height - Bucket Fully Raised
212.7 in / 5402 mm
Overall Machine Width without Bucket: With Standard Tracks - 550 mm (21.6 in) Shoes
94.5 in / 2400 mm
Note
*With General Purpose bucket and extra duty teeth.
Track Gauge
72.8 in / 1850 mm
Track on Ground
100 in / 2542 mm
Track Rollers/Shoes - Each Side
7 / 38
Capacity - General Purpose
3.2 yd³ / 2.5 m³
Capacity - Multi-Purpose
2.6 yd³ / 2 m³
Capacity - Performance Series
3.7 yd³ / 2.8 m³
Width - General Purpose
101.2 in / 2571 mm
Width - Multi-Purpose
101.3 in / 2575 mm
Width - Performance Series
105.2 in / 2671 mm
Air Conditioning
The air conditioning system on this machine contains the fluorinated greenhouse gas refrigerant R134a (Global Warming Potential = 1430). The system contains 1.1 kg of refrigerant which has a CO2 equivalent of 1.573 metric tonnes.