AP400
AP400
The AP400 asphalt paver provides easy transport, application versatility, and a wide paving range, making it the perfect match for urban streets, parking lots, rural roads and many other small to intermediate-type applications.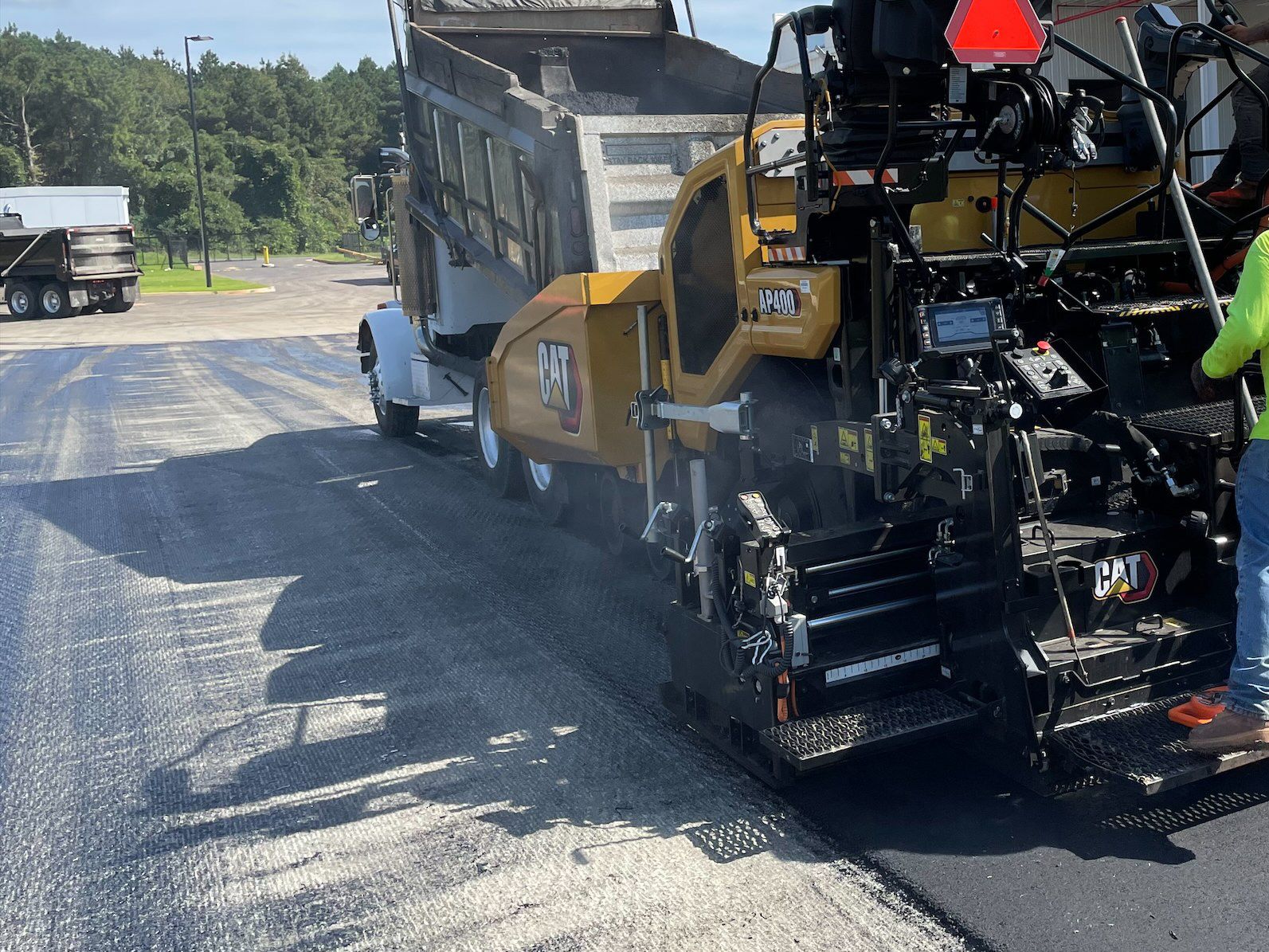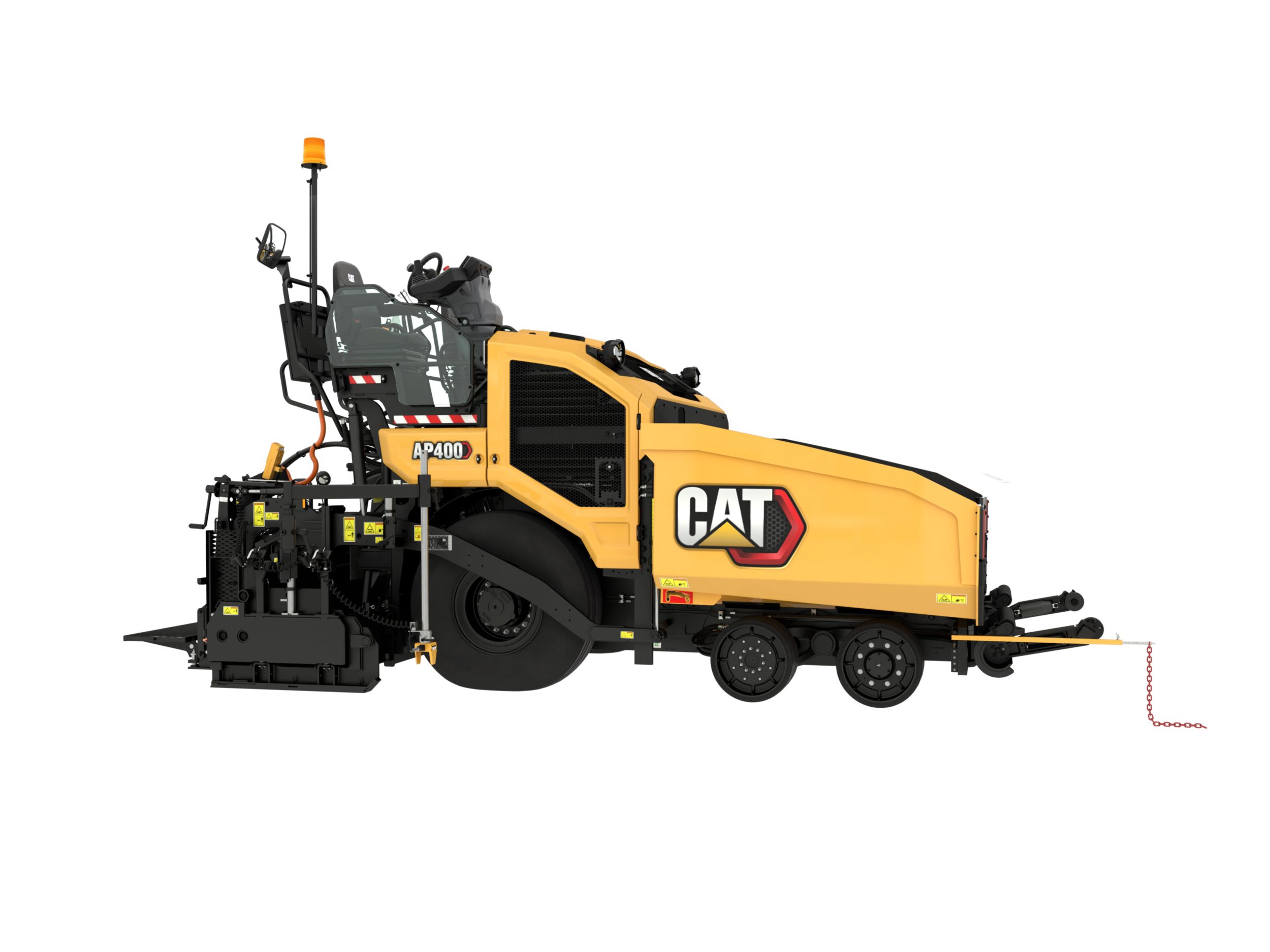 DESCRIPTION
The AP400 is a wheel-type asphalt paver that provides easy transport, application versatility, and a wide paving range, making it the perfect match for urban streets, parking lots, rural roads and many other small to intermediate-type applications.
Compact Size, Big Opportunities
The compact size and small footprint simplify maneuverability in tight spaces for efficient work in urban-type applications
Tight 90 degree turning capability enables the paver to rotate and cover tracks on a return paving pass
Standard paving range utilizing the SE47 V screed is 2.4 m - 4.7 m (8' - 15'6") with a maximum width of 6.1 m (20')
Standard paving range utilizing the SE47 FM screed is 2.4 m - 4.7 m (8' - 15'6") with a maximum width of 5.9 m (19' 6")
Paving depths up to 250 mm (10") supports aggregate paving applications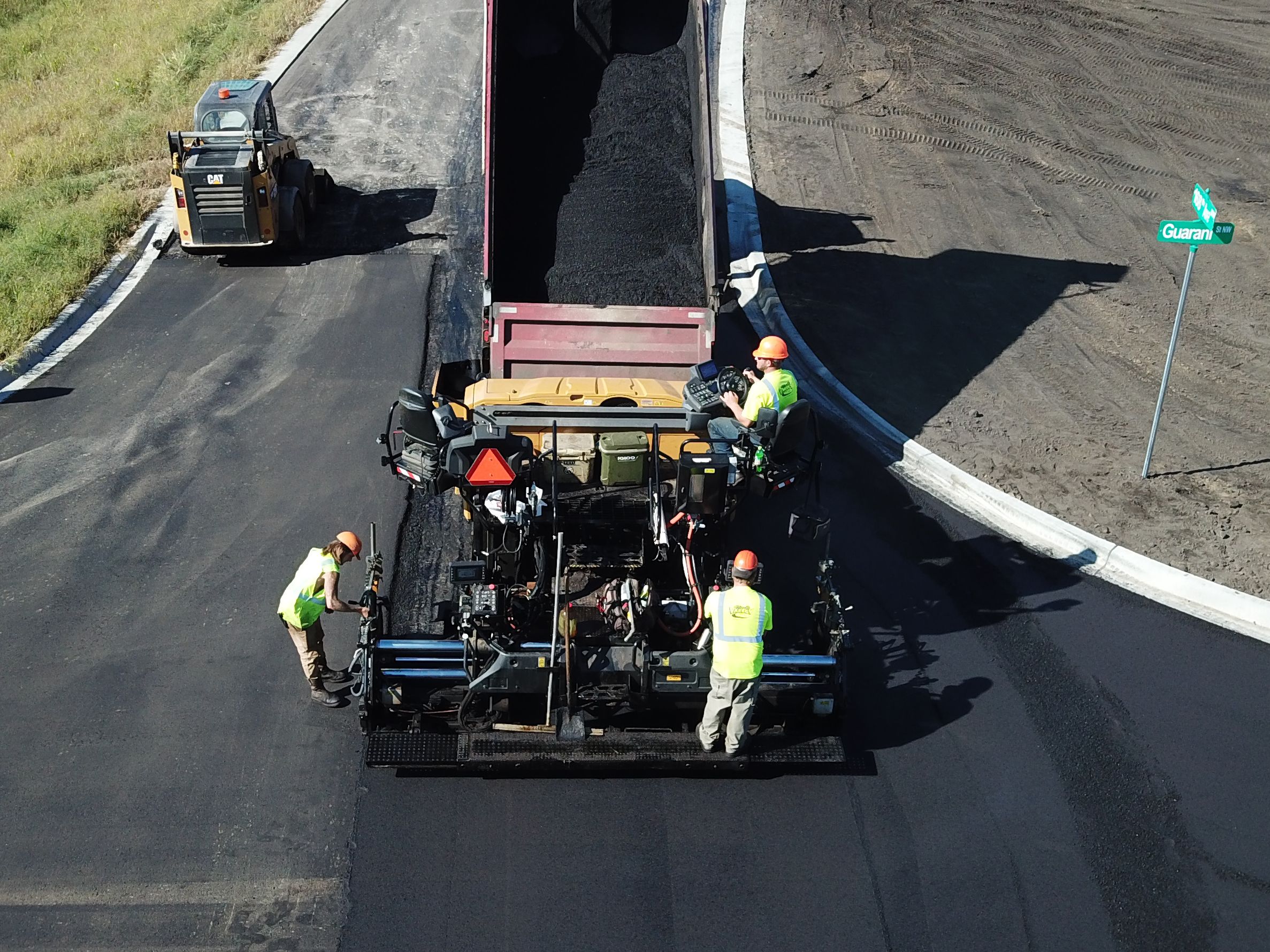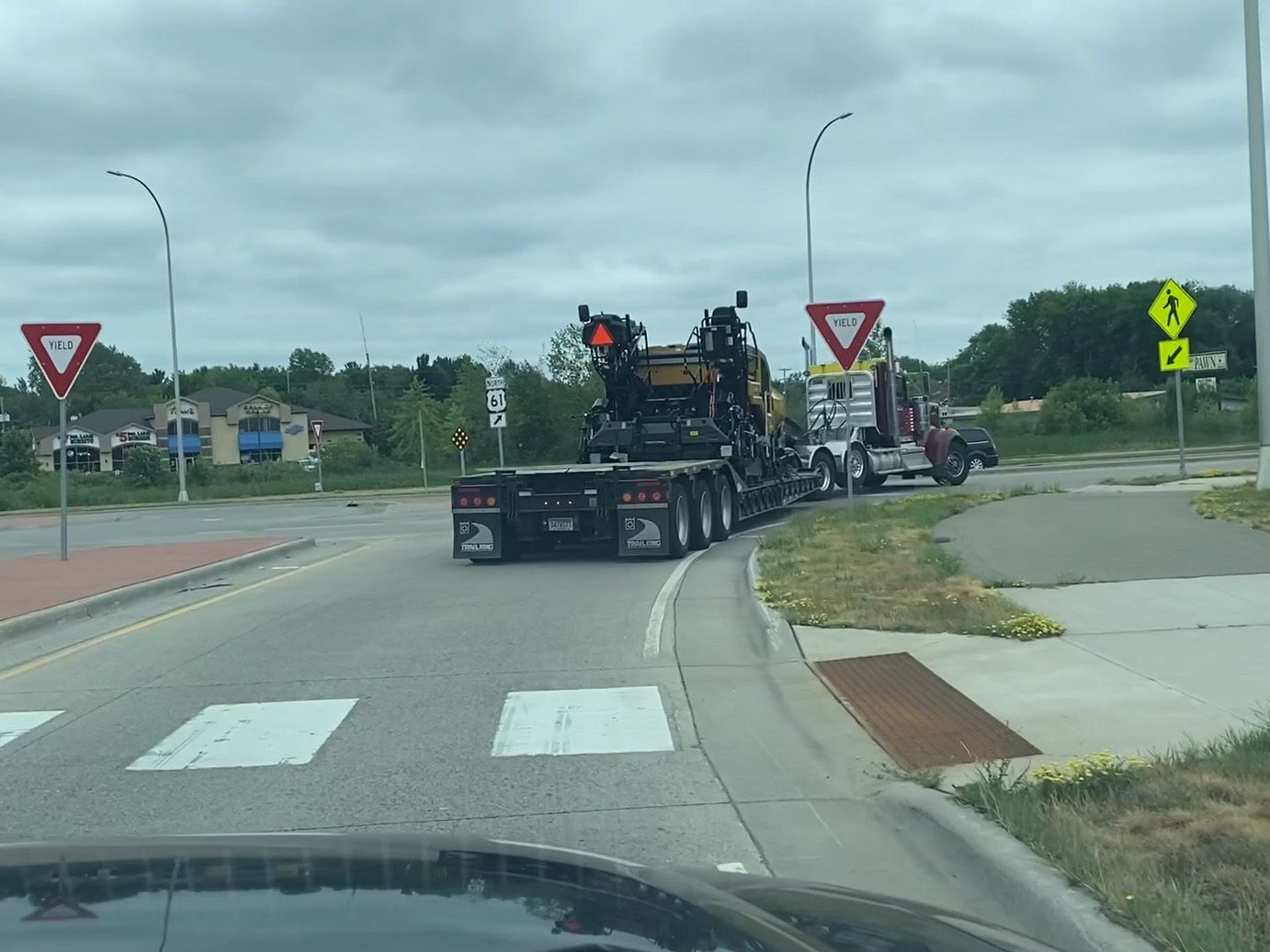 Transport Made Easy
Machine weight of less than 13.6 mt (30,000 lb) paver and screed combination enables easy transport on a variety of trailer types
Length of less than 5.5 m (18' 1") and width of 2.6 m (8' 6") accommodates machine transport without special permits
The front-loading angle of 20 degrees and high front bumper clearance reduces the need for additional blocking when loading onto various trailer designs
Front, middle, and rear tie-down locations make securing the paver efficient for quick travel to the next job site
Exceptional Mobility
Wheel undercarriage provides exceptional mobility and fast travel speeds for unmatched maneuverability around the job site
Excellent traction is delivered through the 14.00x20 sand-rib or 15.5 R25 radial drive tires
Front-wheel assist option provides power to the rear set of bogie wheels for excellent performance in tough conditions
High, front ground clearance of 203 mm (8") helps avoid storm drains, curbs, and other obstacles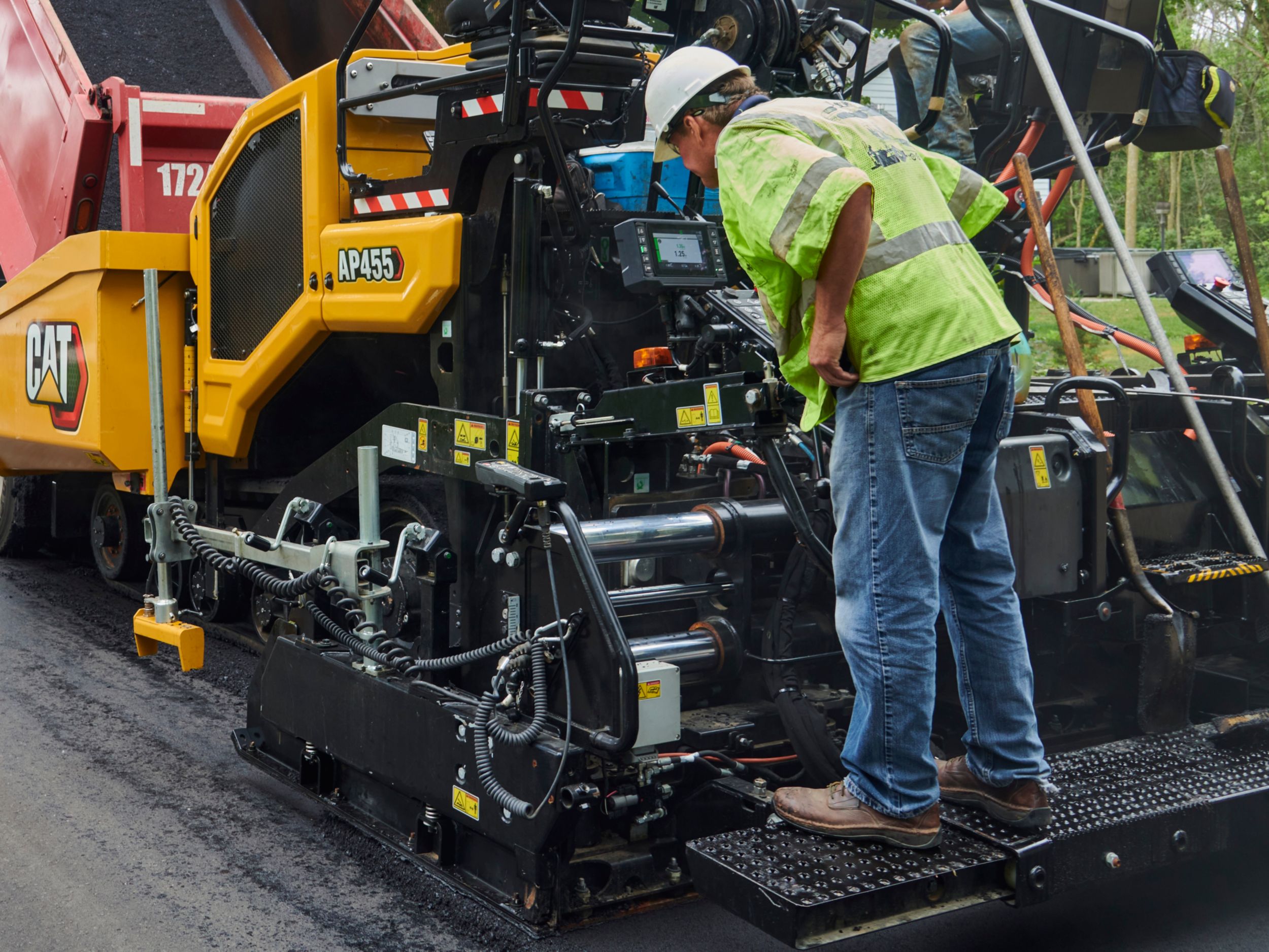 Smooth Material Flow
Low truck entry height and short front apron enhances material flow while simplifying clean-out
Feeder system design with 355 mm (14") diameter augers provides consistent material flow across the screed for efficient flow at both narrow and wide paving widths
Narrow auger chamber keeps material moving and helps eliminate stagnate patches
Independent control of each material feed sensor when utilizing a cut-off shoe, simply turn off the sensor for manual proportional feed control
More Comfort
Ventilation system draws fumes from the auger chamber and redirects them away from the operator for a more comfortable working environment
Single sliding console enables operation from either side of the machine
Dual independent seats swing out 40 degrees beyond the platform for good visibility to curbs and obstacles
Optimized height and integrated exhaust provide unobstructed visibility around the machine
Optional screed and paver mounted umbrellas offer protection from direct sun
Heated seat option delivers comfort in cool weather conditions
High visibility 76 mm (3") seat belt helps with crew safety compliance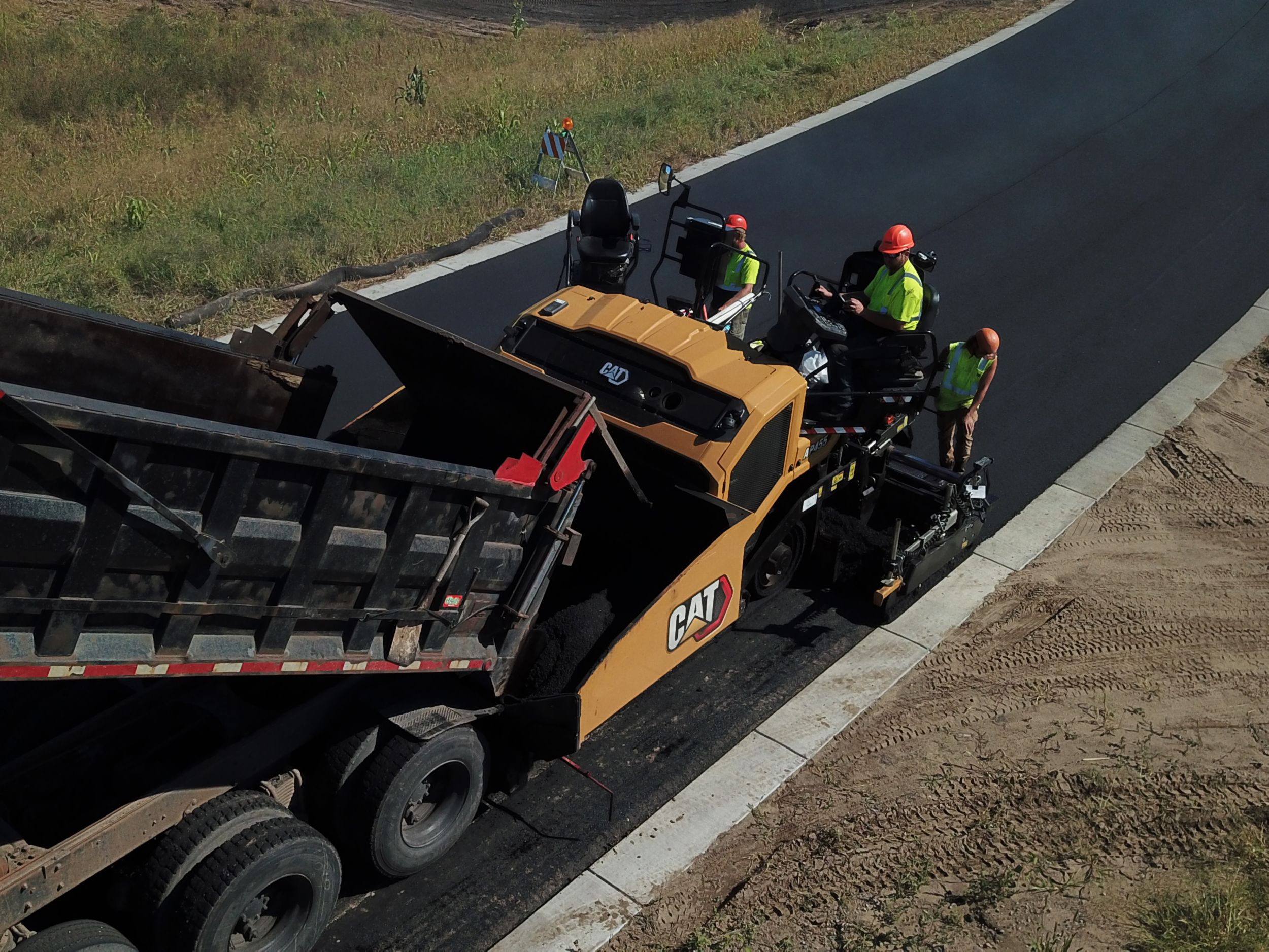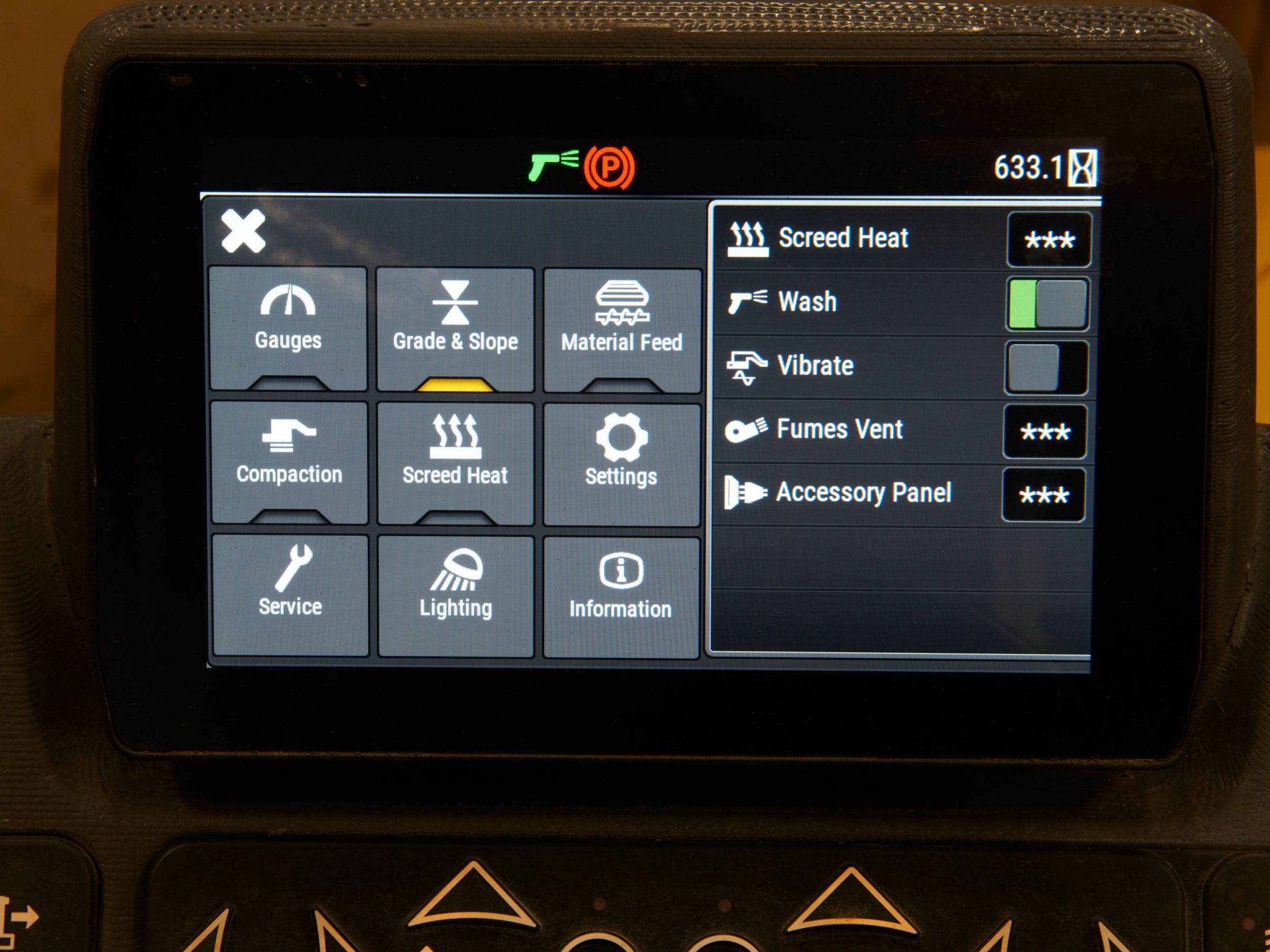 Easy Viewing Displays
High-definition, touchscreen displays with adjustable brightness control for all types of lighting conditions, including direct sunlight
New touch screen operating display with simplified menu structures, intuitive graphics, and short-cut keys help simplify machine adjustments
Single-touch functions from the main screen include screed heat, wash-down system, vibratory activation, ventilation system, and the accessory panel
Operating displays can be tailored to specific language requirements with multiple options available
Wash-down system includes level indication
Screeds that Deliver Quality
SE-Series screeds deliver excellent ride, density, and mat texture while providing superior adjustment capabilities
Screeds with front-mounted extenders and rear-mounted extenders are available
Cat Grade Control or Basic Grade Control options available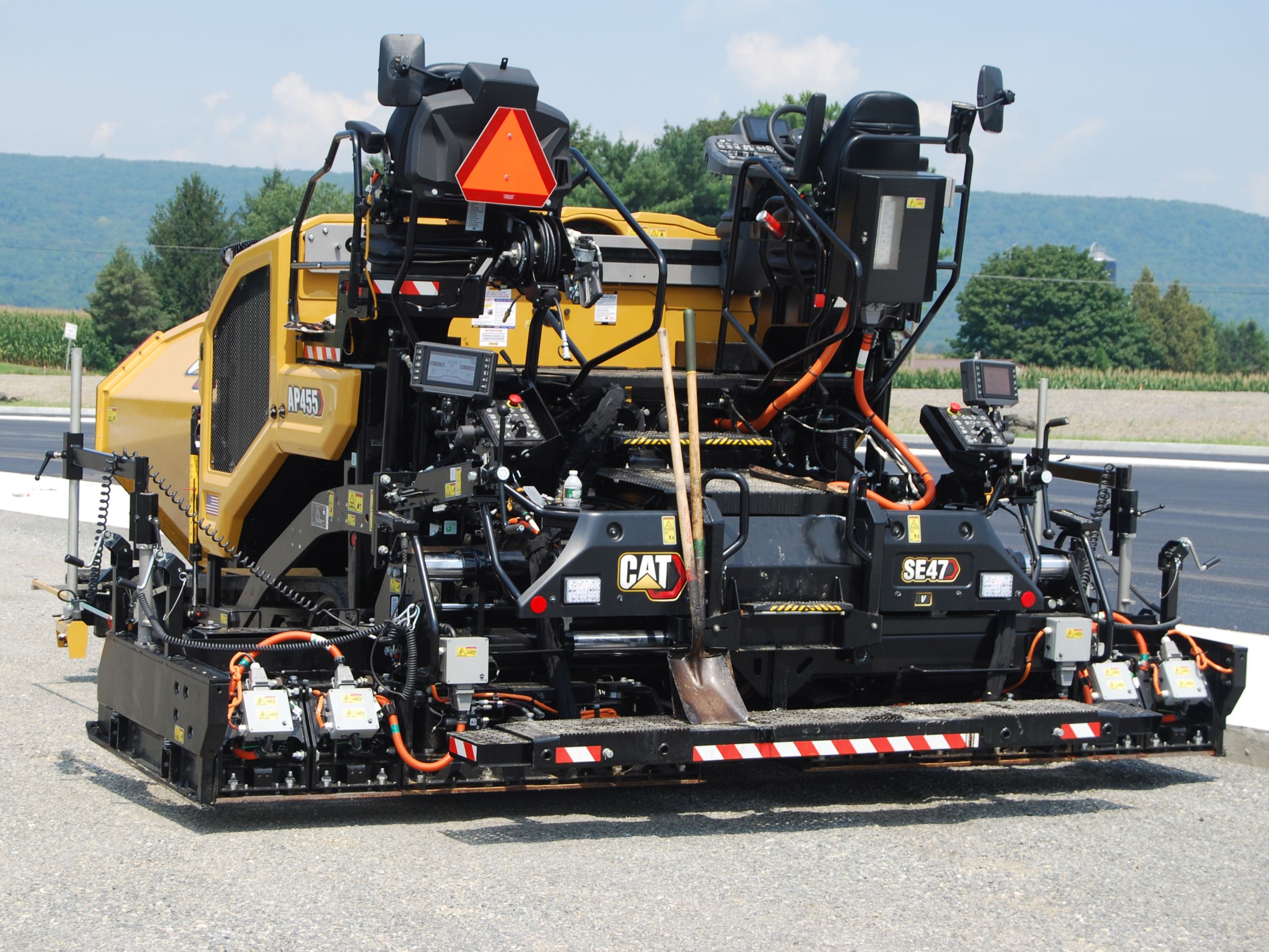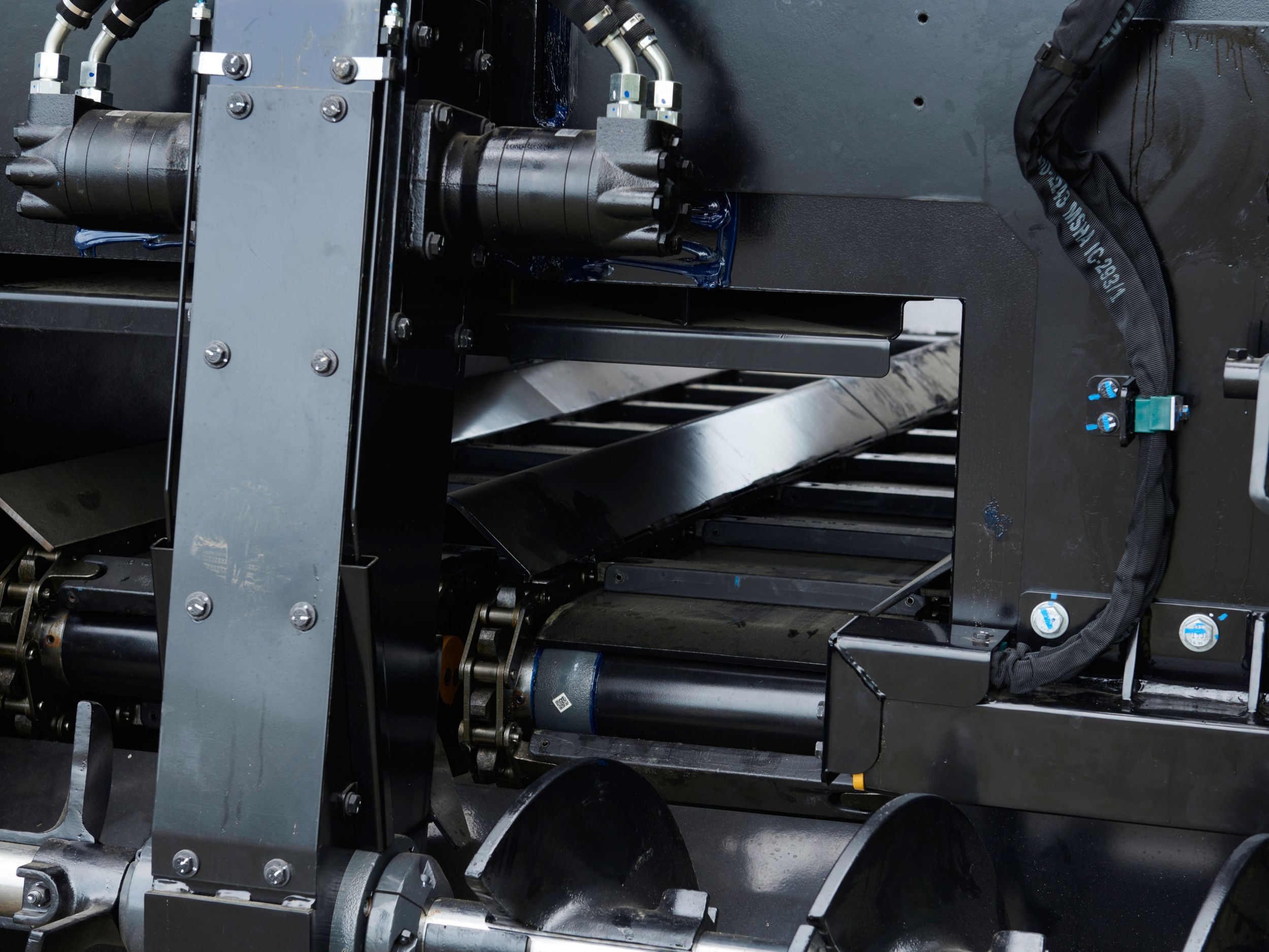 Low Owning and Operating Costs
Durable Cat C3.6 engine provides 90 kW (120 hp) of power and meets U.S. EPA Tier 4 Final and EU Stage V emissions
Exclusive Eco-mode and Automatic Engine Speed Control reduce fuel consumption and lowers sound levels for better job site communication
Conveyor bed plates and chain guards are designed to minimize labor requirements and lower replacement costs
Maintenance-free high torque motors for the auger and conveyor drive systems reduce service requirements
Product Link™ Elite
Make timely, fact-based decisions to maximize efficiency, improve productivity, and lower owning and operating costs
Easily track location, machine hours, fuel usage, and idle time in real time
Diagnostic codes are made available through online web applications
Remote flash for easy software updates
Scheduled maintenance and SOS notification
Remote disable deactivates the engine for enhanced security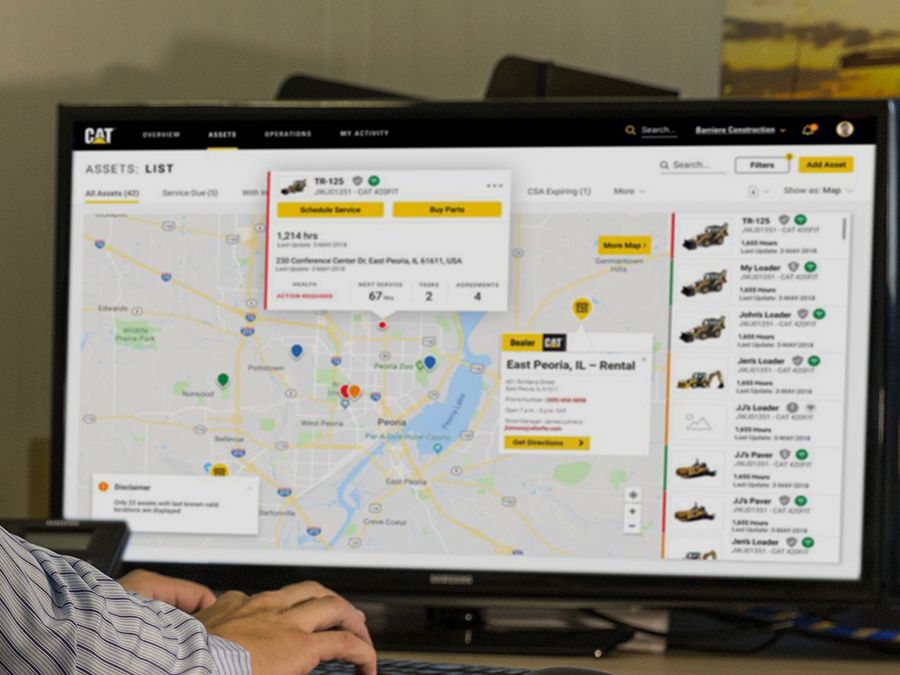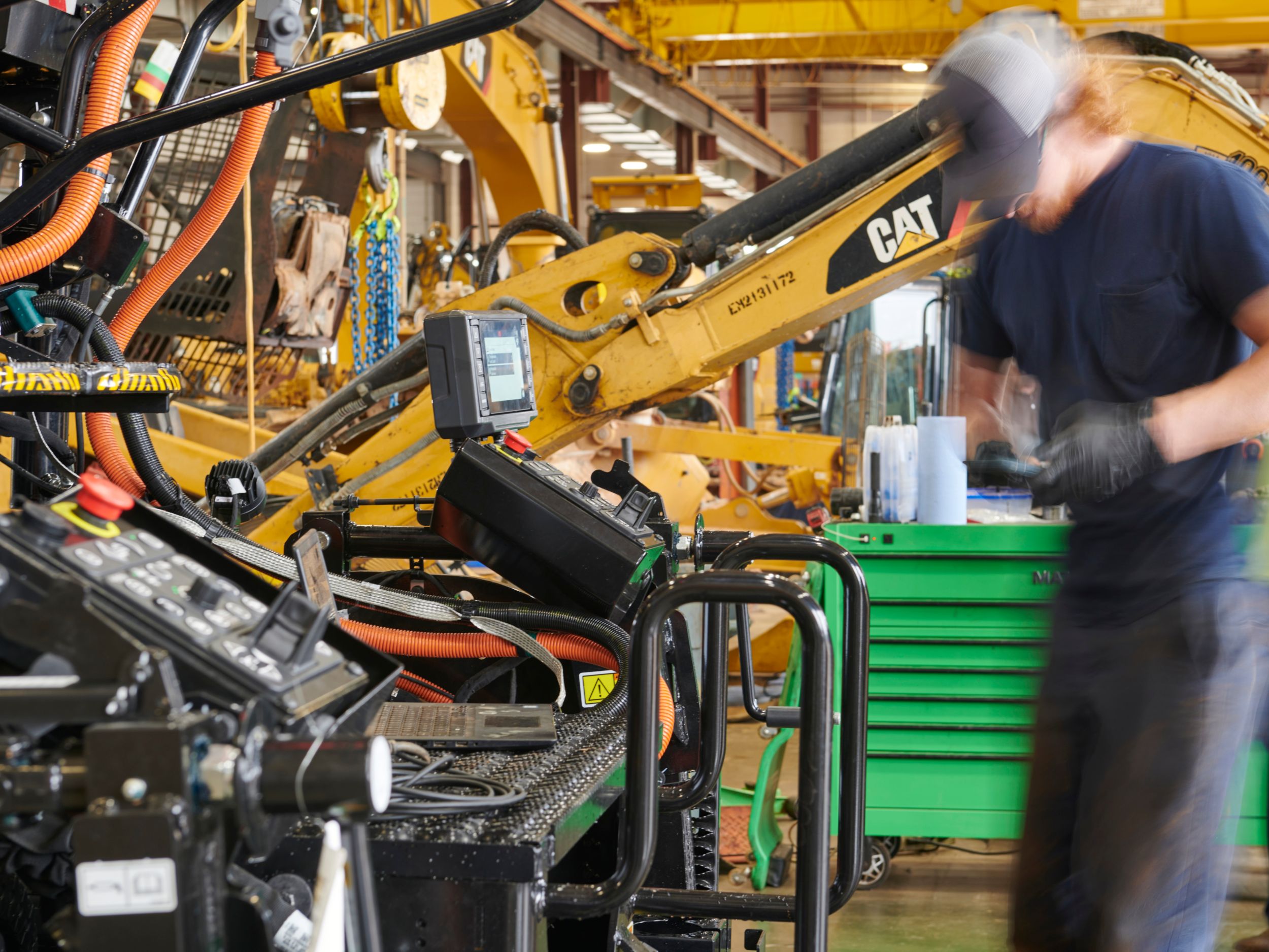 Service and Repair Kits
Paver and screed service and repair kits include all the parts necessary to complete specific repairs
Cat genuine parts are manufactured to precise specifications and designed for optimal performane and maximum uptime
Repair kits are identified by a single part number to make ordering easy
Select kits are available to be packaged as a kit by the dealer for over the counter purchases or through the dealer service shop
Standard Equipment
Optional Equipment
Specs
Docs
Specs
Paving Range with SE47 FM
2.4 m - 5.9 m (8' - 19' 6")
Gross Power
120 HP / 90 kW
Maximum Paving Speed
200 ft/min / 61 m/min
Maximum Travel Speed
10 mile/h / 16 km/h
Operating weight with SE47 FM
30000 lb / 13618 kg
Paving Range with SE47 V
2.4 m - 6.1 m (8' - 20')
Maximum Throughput Capacity
853 ton(US)/h / 774 tonnes/hr
Operating weight with SE47 V
29800 lb / 13510 kg
Shipping Weight - Paver Only
23327 lb / 10581 kg
Truck Entry Height
21 in / 544 mm
Operating Length
19 ft / 5.8 m
Operating Width
10.75 ft / 3.3 m
Overall Height
11 ft / 3.2 m
Transport Length
18.1 ft / 5.5 m
Transport Width
8.5 ft / 2.5 m
Transport Height
8.6 ft / 2.5 m
Service Refill Capacities
Fuel Tank
53 gal (US) / 200 l
DEF Tank
5 gal (US) / 19 l
Cooling System - Total
6.3 gal (US) / 24 l
Hydraulic Oil Tank
32 gal (US) / 121 l
Washdown Spray Tank
8.5 gal (US) / 32 l
SEE HOW AP400 COMPARES AGAINST FREQUENTLY COMPARED PRODUCTS.
Wheel Asphalt Pavers
AP400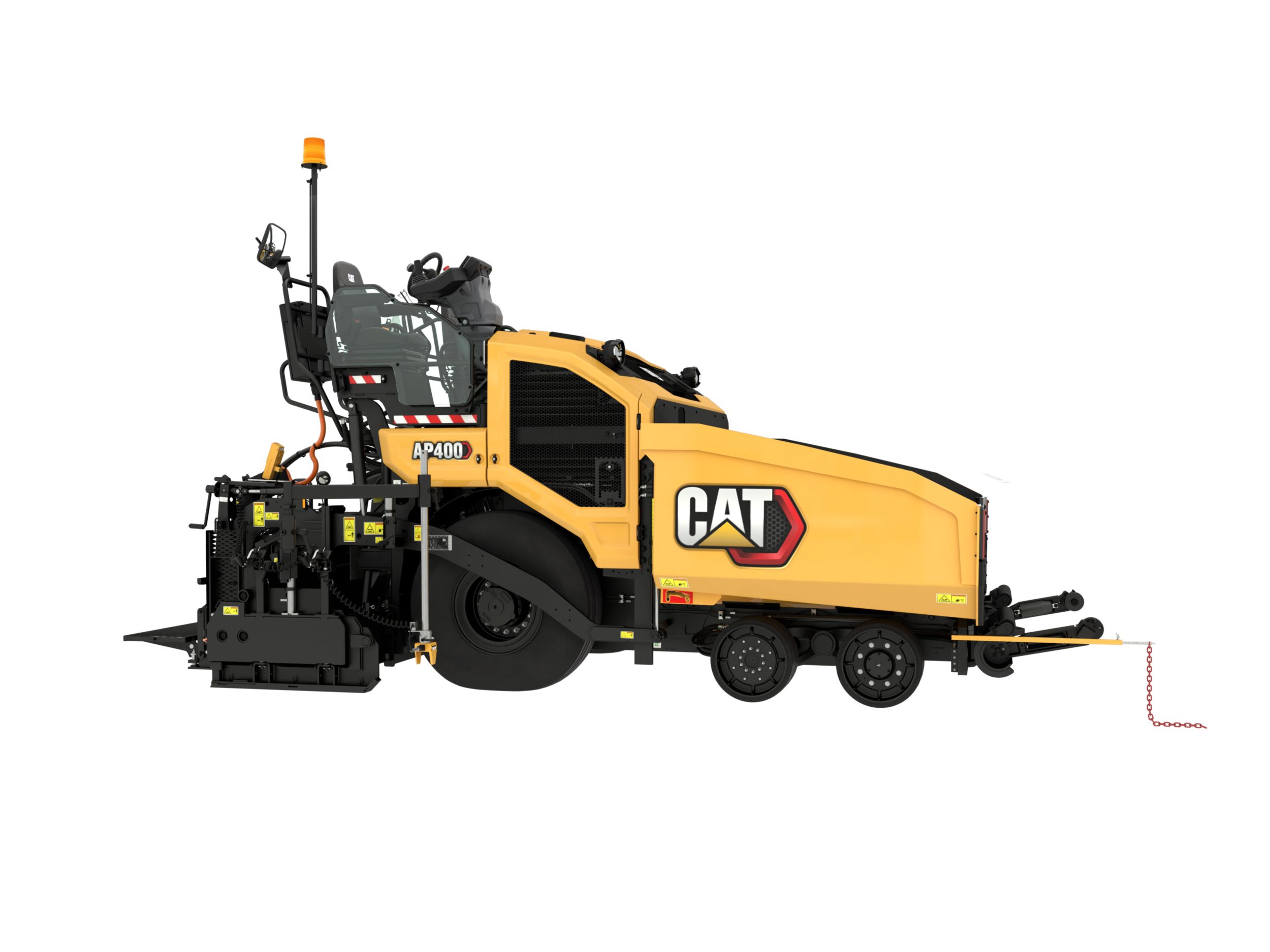 Wheel Asphalt Pavers
AP500