C12
C12 High Performance Marine Propulsion Engine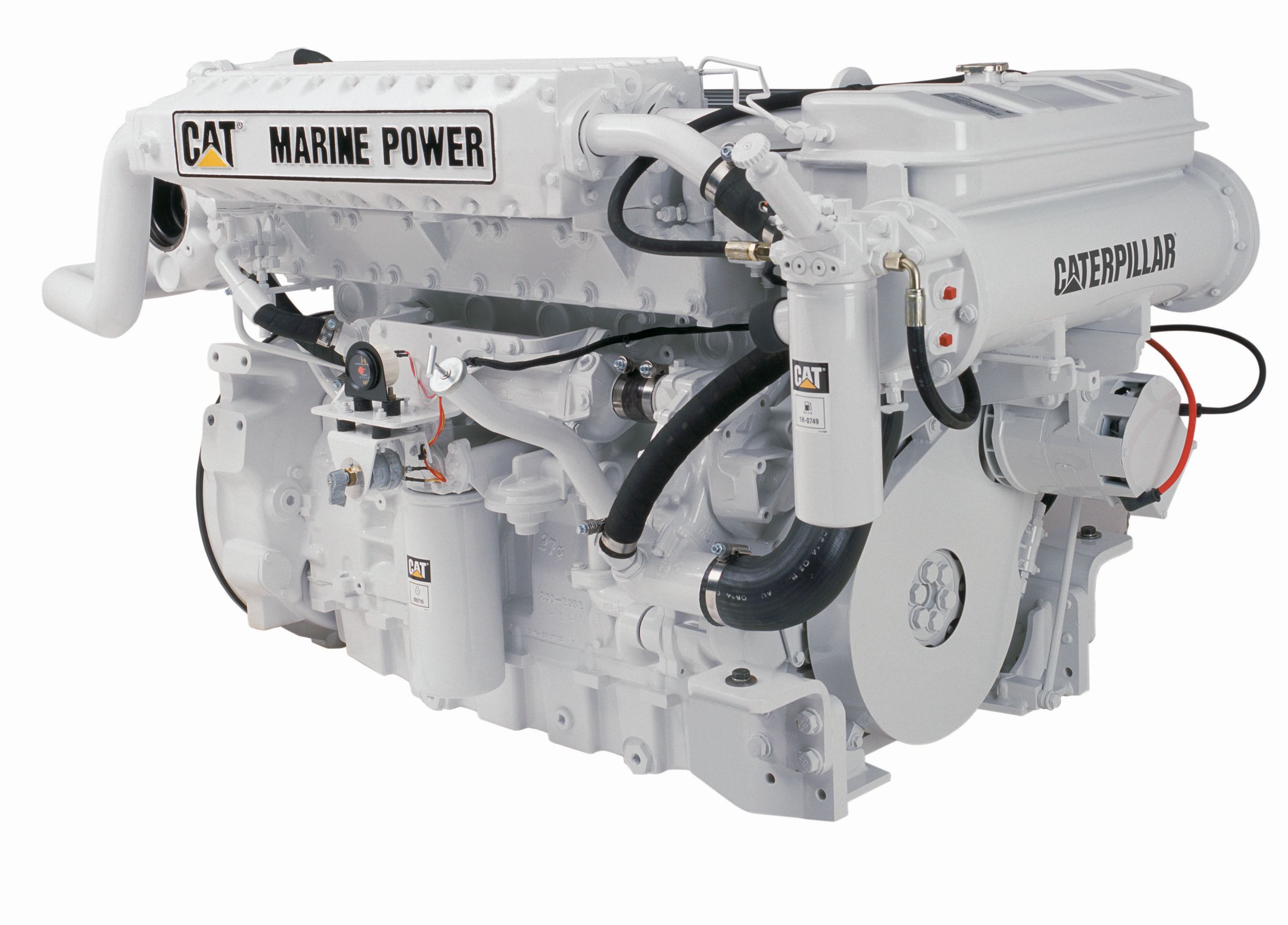 DESCRIPTION
Cat® C12 Diesel Marine Propulsion Engines, with ratings of 578-609 mhp (570-600 bhp) at 2300 rpm, meet IMO I emission standards. The C12 takes full advantage of the electronically controlled unit injection fuel system, resulting in an environmentally friendly engine with outstanding performance and fuel economy. There is also a wide range of optional equipment available to meet the needs of your marine commercial or pleasure craft application.
ADEM III Control System
More control inputs and outputs, capacity for additional features, additional monitoring capabilities, expansion capability for future enhancements
Most Advanced Electronic Control System
Adjustment free control of engine speed, customer defined operating characteristics, protection and warning system, optional display systems available
Future Enhancement Capability
The electronic control system has additional capacity for future enhancements to ensure a long useful engine life
Redesigned Exhaust Manifold
Provides a smoother passage for improved exhaust gas flow to the turbocharger which leads to more usable energy and lower exhaust temperatures.
Easy Replacement for 3196
The C12 has the same physical size, same footprint, and the same connection points as the 3196 engine as well the same optional attachments.
Optional Monitoring System
Caterpillar offers several "plug and play" monitoring systems which display everything from the basic engine operating parameters to engine load factor and trip totals. Ask your local Caterpillar dealer for additional information on our Marine Power Display (MPD), Marine Analog Power Display (MAPD), and our Engine Vision Display (EVD).
Product Support
Trained technicians at over 1800 authorized service locations worldwide support Caterpillar products. Use our Internet Dealer Locator www.cat.com to identify the Caterpillar dealer location nearest to you.
Warranty
C-12 Marine Propulsion engines used in commercial applications are covered for 12 months from the date of delivery to the end user. Engines used in non-revenue producing pleasure craft applications are covered for 24 months, unlimited hours, from the date of delivery. Concurrently, specific engine components are covered for 60 months, unlimited hours, from the date of delivery to the end user.
Extended Service Coverage (ESC)
Optional engine protection coverage for up to 60 months from date of delivery may be purchased through your local Caterpillar dealer.
Standard Equipment
Optional Equipment
Specs
Docs
Specs
Long Name:
C12 High Performance Marine Propulsion Engine
Power Range
578-609 mhp (570-600 bhp)
Displacement
732 in³ / 12 l
Rotation from Flywheel End
Counterclockwise
Configuration
In-line 6, 4-Stroke-Cycle Diesel
Dry Weight
2588 lb / 1174 kg
SEE HOW C12 COMPARES AGAINST FREQUENTLY COMPARED PRODUCTS.
High Performance Propulsion and Maneuvering Solutions
C12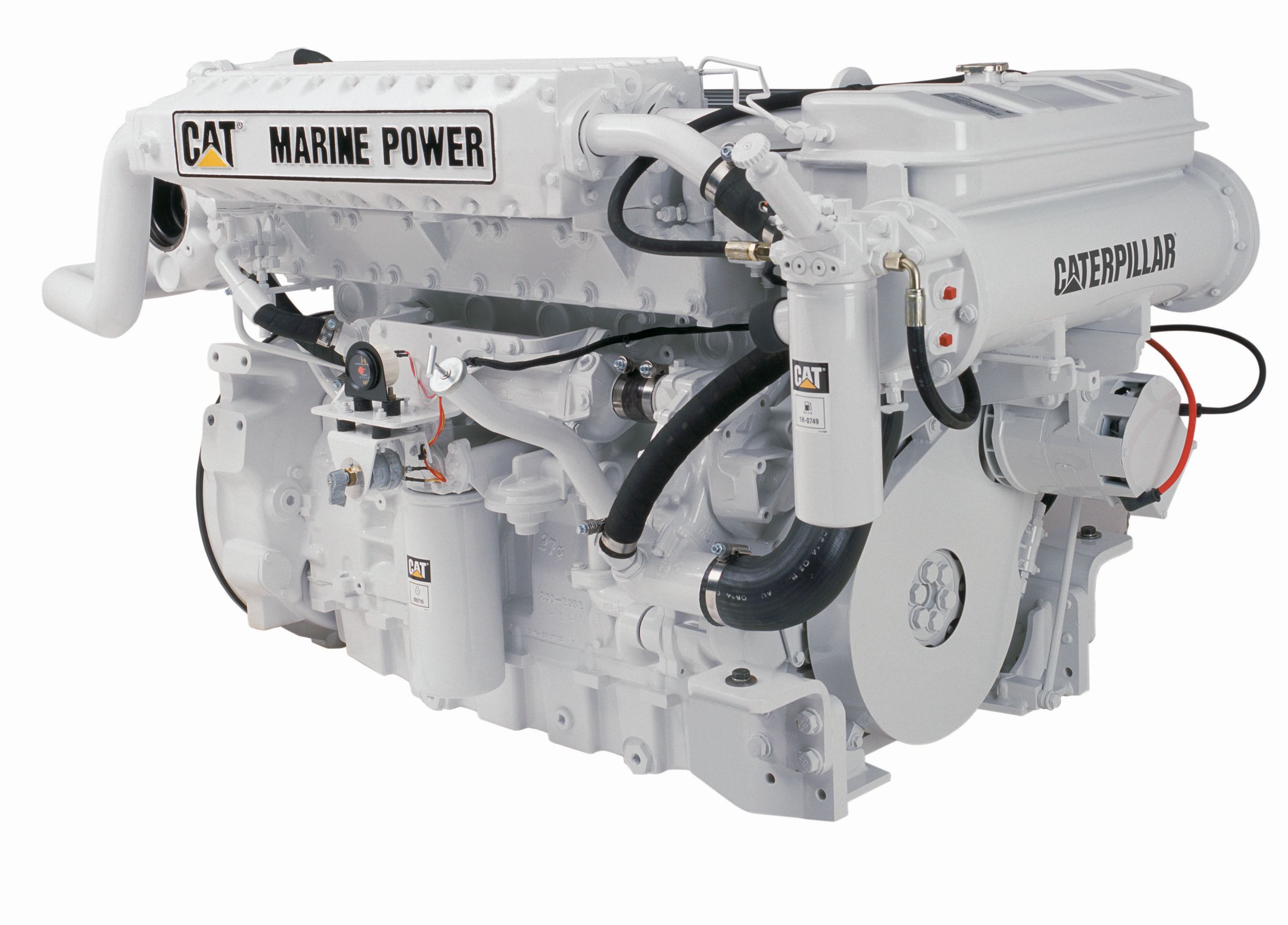 Brand

Caterpillar

Status

Current

Power Range

578-609 mhp (570-600 bhp)

Speed Range

2300 rpm

Emissions

IMO I

Aspiration

TA

Bore

5.1 in / 130 mm

Stroke

5.9 in / 150 mm

Displacement

732 in³ / 12 l

Rotation from Flywheel End

Counterclockwise

Configuration

In-line 6, 4-Stroke-Cycle Diesel

Height

39.5 in / 1005 mm

Length

62 in / 1574 mm

Width

38.1 in / 969 mm

Dry Weight

2588 lb / 1174 kg
High Performance Propulsion and Maneuvering Solutions
3512C HD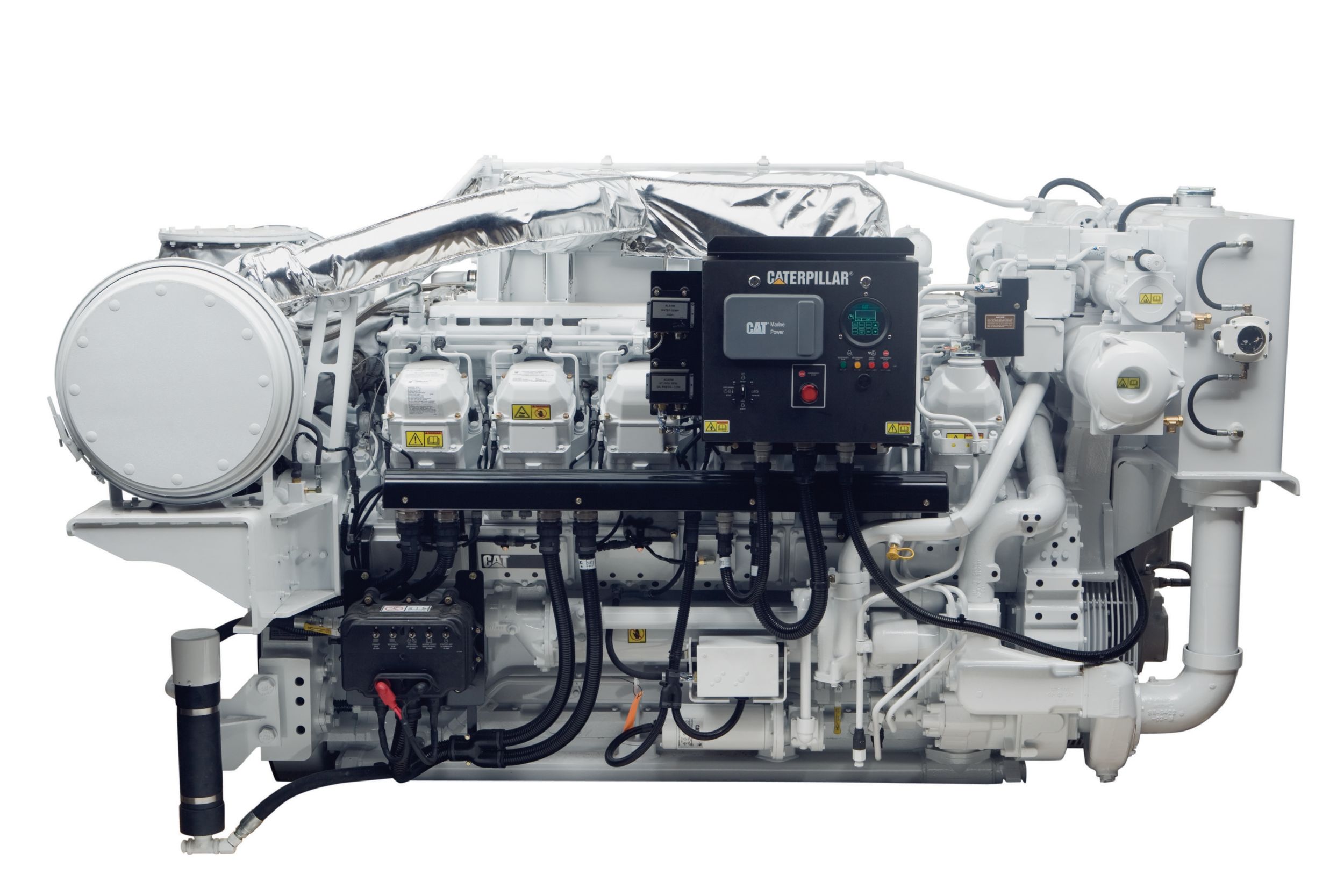 Brand

Caterpillar

Status

Current

Power Range

1340-2366 bhp (1000-1765 bkW)

Speed Range

1600-1800 rpm

Emissions

EPA Tier 3, IMO II

Aspiration

TTA

Bore

6.69 in / 170 mm

Stroke

8.5 in / 215 mm

Displacement

3574 in³ / 58.6 l

Rotation from Flywheel End

Counterclockwise

Configuration

Vee 12, 4-Stroke-Cycle Diesel

Height

87.5 in / 2222.6 mm

Length

104.2 in / 2645 mm

Width

80.2 in / 2037 mm

Dry Weight

16508 lb / 7488 kg
High Performance Propulsion and Maneuvering Solutions
C12 ACERT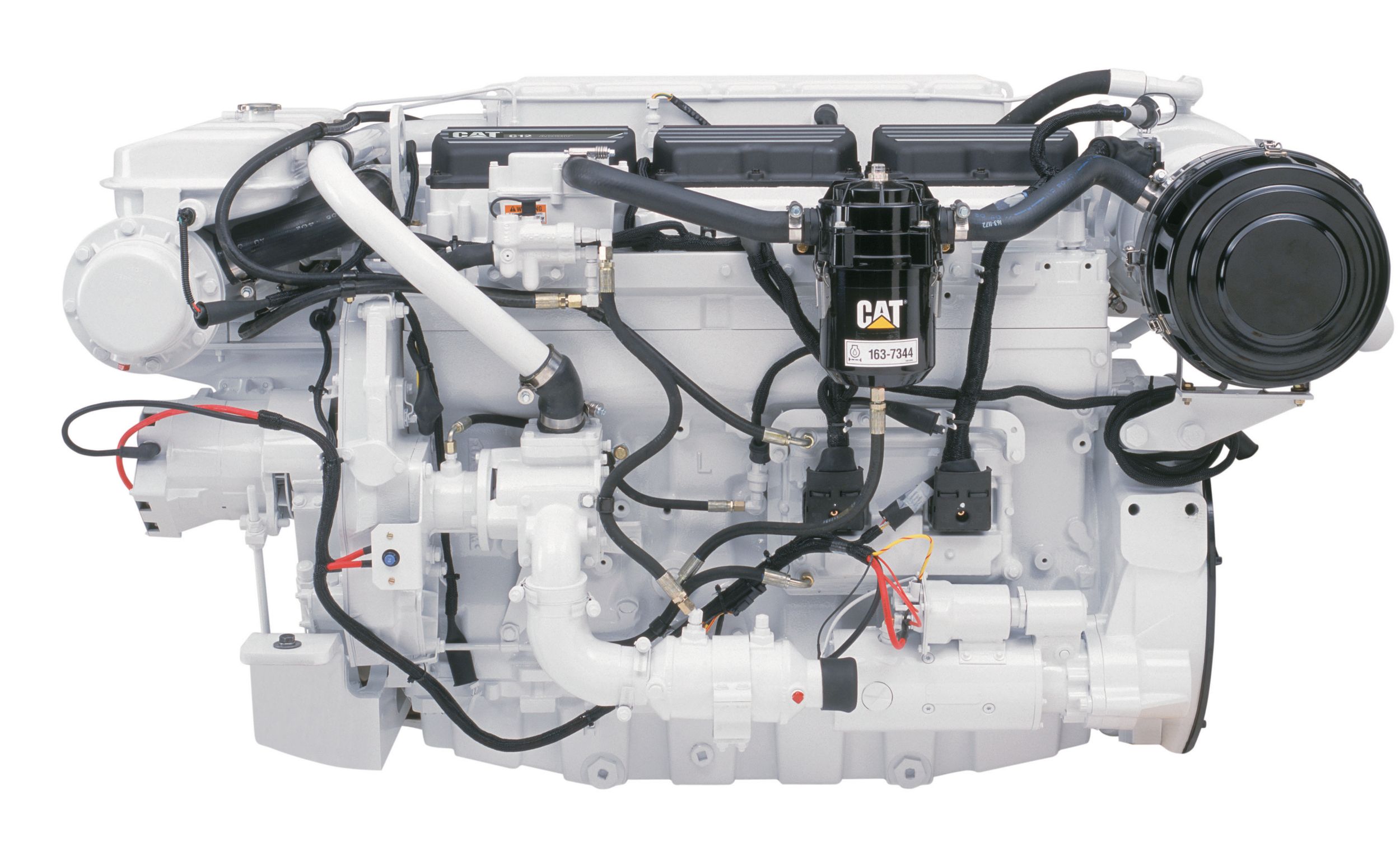 Brand

Caterpillar

Status

Current

Power Range

660-705 bhp (492-526 bkW)

Speed Range

2300 rpm

Emissions

IMO II

Aspiration

TA

Bore

5.1 in / 130 mm

Stroke

5.9 in / 150 mm

Displacement

732 in³ / 12 l

Rotation from Flywheel End

Counterclockwise

Configuration

In-line 6, 4-Stroke-Cycle Diesel

Height

39.5 in / 1005 mm

Length

62 in / 1574 mm

Width

38.1 in / 969 mm

Dry Weight

2588 lb / 1174 kg