C15 ACERT Tier 2
C15 ACERT Tier 2 Oilfield Diesel Generator Set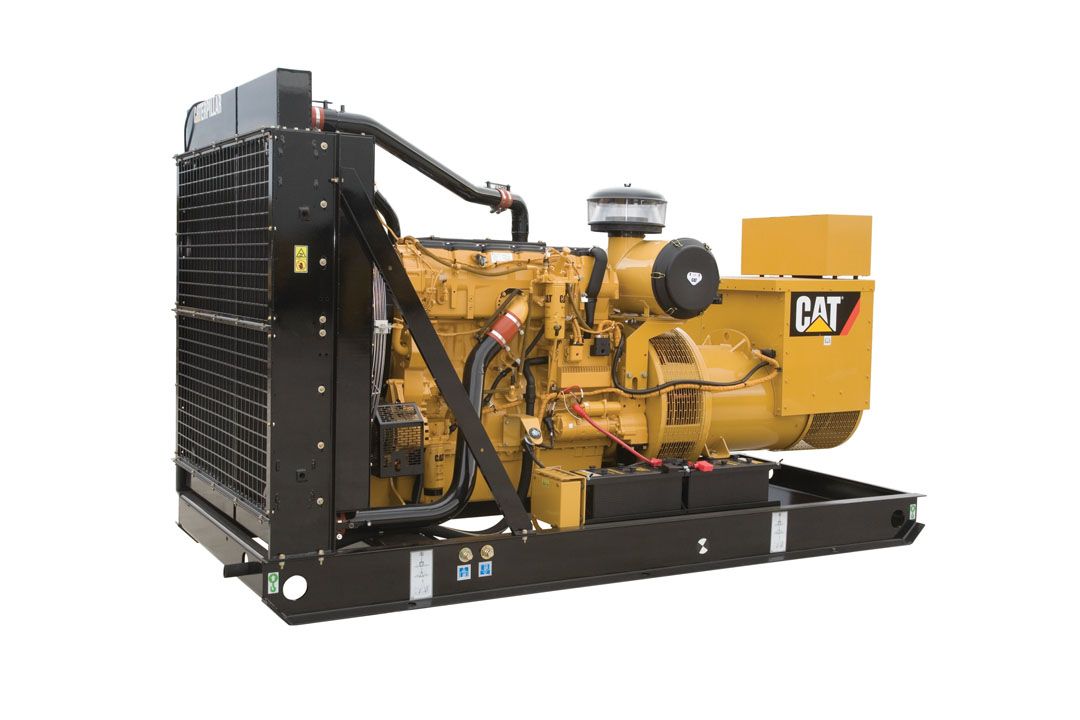 DESCRIPTION
Producing oil and gas is a complex task that requires equipped designed specifically for the oilfield. Cat C-Series oilfield diesel generator sets offer a rugged design capable of withstanding harsh conditions in the oilfield. Decades of experience in engine manufacturing combined with the latest electronics deliver the highest performance, safe operation, low emissions, and simplified operator interface. Cat generator sets are backed by the worldwide network of Cat dealers ready to support your operation with technical support, service, parts, and warranty. C15 ACERT oilfield diesel generator set. Ratings: 292 - 455 ekW (365 - 570 kVA) @ 50 and 60 Hz (1500 and 1800 rpm) meet China Stage II, U.S. EPA Tier 2 equivalent, EU Stage II equivalent emission standards.
Product Support Offered Through the Global Cat Dealer Network
- More than 2,200 dealer outlets - Cat factory-trained dealer technicians service every aspect of your Cat petroleum product - Worldwide parts availability, service, and warranty - Preventive maintenance agreements available for repairbefore- failure opti
Over 80 Years of Engine Manufacturing Experience
Ownership of these manufacturing processes enables Caterpillar to produce high quality, dependable products.
Web Site
For all your petroleum power requirements, visit www.catoilandgasinfo.com.
Standard Equipment
Optional Equipment
Specs
Specs
Long Name:
C15 ACERT Tier 2 Oilfield Diesel Generator Set
Maximum Rating
455 ekW (570 kVA)
Minimum Rating
292 ekW (365 kVA)
Emissions/Fuel Strategy
U.S. EPA Tier 2, U.S. EPA Tier 3, EU Stage II, China Phase II
Aspiration
Turbocharged, air-to-air aftercooled
Stroke
6.75 in / 171.4 mm
Displacement
927 in³ / 15.2 l
Engine Control and Protection
ADEM A4
Generator Set Control
EMCP 3.1
Frequency - Speed
50/60 Hz (1500/1800 rpm)
Length
138.5 in / 3518 mm
Weight
10500 lb / 4760 kg
SEE HOW C15 ACERT Tier 2 COMPARES AGAINST FREQUENTLY COMPARED PRODUCTS.
Land Production Generator Sets
C15 ACERT Tier 2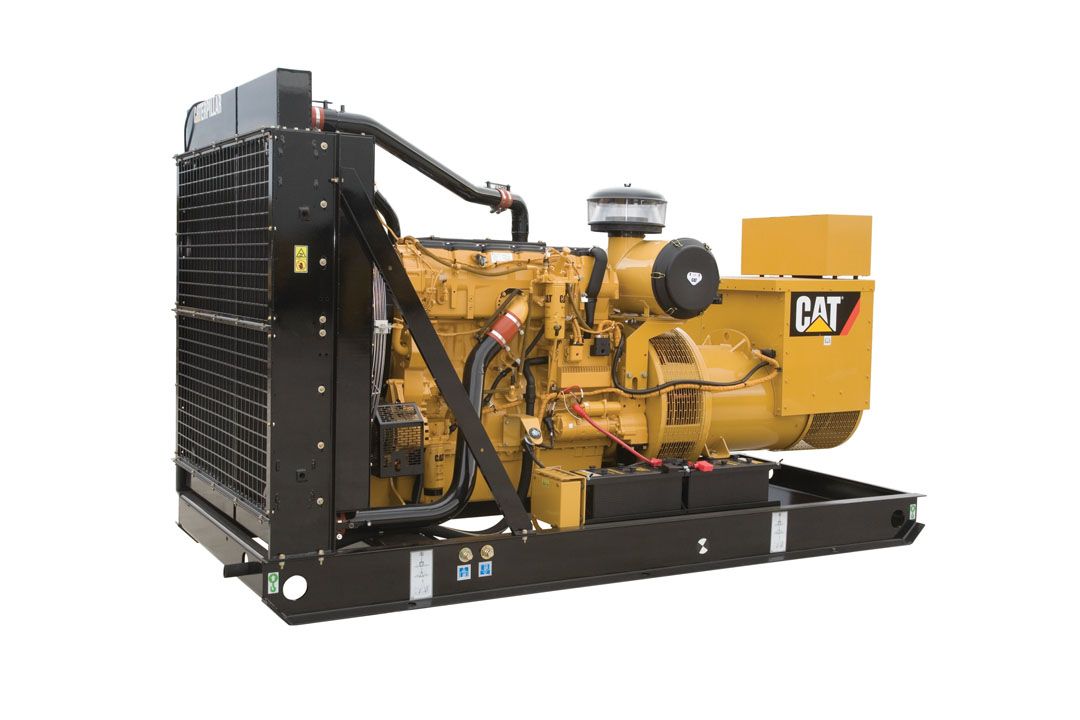 Brand

Caterpillar

Status

Current

Maximum Rating

455 ekW (570 kVA)

Minimum Rating

292 ekW (365 kVA)

Emissions/Fuel Strategy

U.S. EPA Tier 2, U.S. EPA Tier 3, EU Stage II, China Phase II

Aspiration

Turbocharged, air-to-air aftercooled

Manifold Type

Dry

Bore

5.4 in / 137.2 mm

Stroke

6.75 in / 171.4 mm

Displacement

927 in³ / 15.2 l

Engine Control and Protection

ADEM A4

Generator Set Control

EMCP 3.1

Generator

SR4B

Fuel System

MEUI

Frequency - Speed

50/60 Hz (1500/1800 rpm)

Fuel

Diesel

Length

138.5 in / 3518 mm

Width

60 in / 1524 mm

Height

83.1 in / 2110 mm

Weight

10500 lb / 4760 kg
Land Production Generator Sets
3516B with Dynamic Gas Blending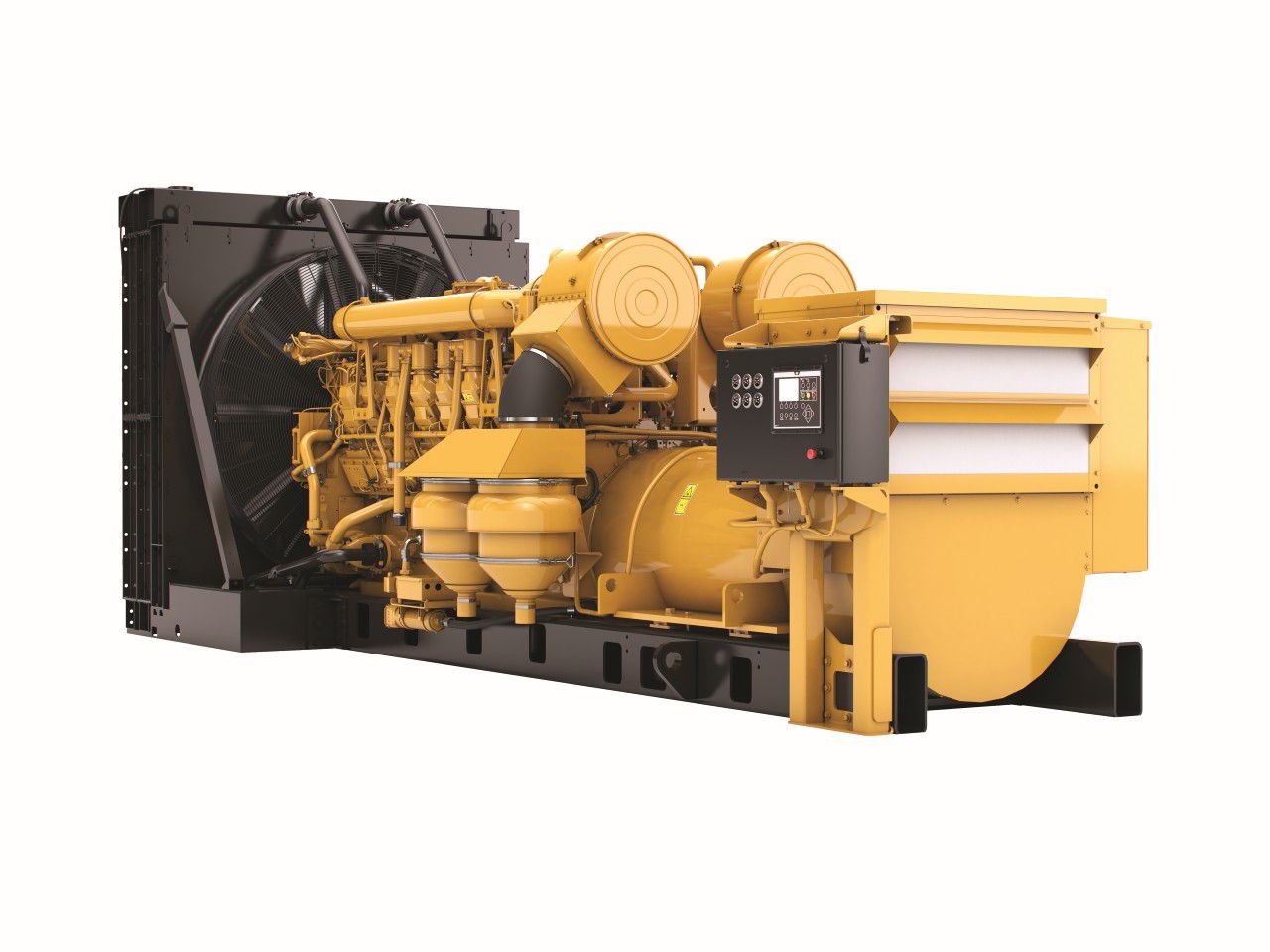 Brand

Caterpillar

Status

Current

Maximum Rating

1600 ekW (2000 kVA)

Minimum Rating

1600 ekW (2000 kVA)

Emissions/Fuel Strategy

Non-certified

Aspiration

Turbocharged-Aftercooled

Manifold Type

Dry

Bore

6.69 in / 170 mm

Stroke

7.48 in / 190 mm

Displacement

4211 in³ / 69 l

Engine Control and Protection

ADEM A4

Generator Set Control

EMCP 4.4

Generator

SR4B

Fuel System

EUI

Frequency - Speed

50 Hz (1500 rpm)

Fuel

CNG, LNG, field gas, natural gas with diesel

Length

260.6 in / 6619 mm

Width

94.4 in / 2397 mm

Height

99.5 in / 2528 mm

Weight

41888 lb / 19000 kg
Land Production Generator Sets
C15 ACERT Tier 4i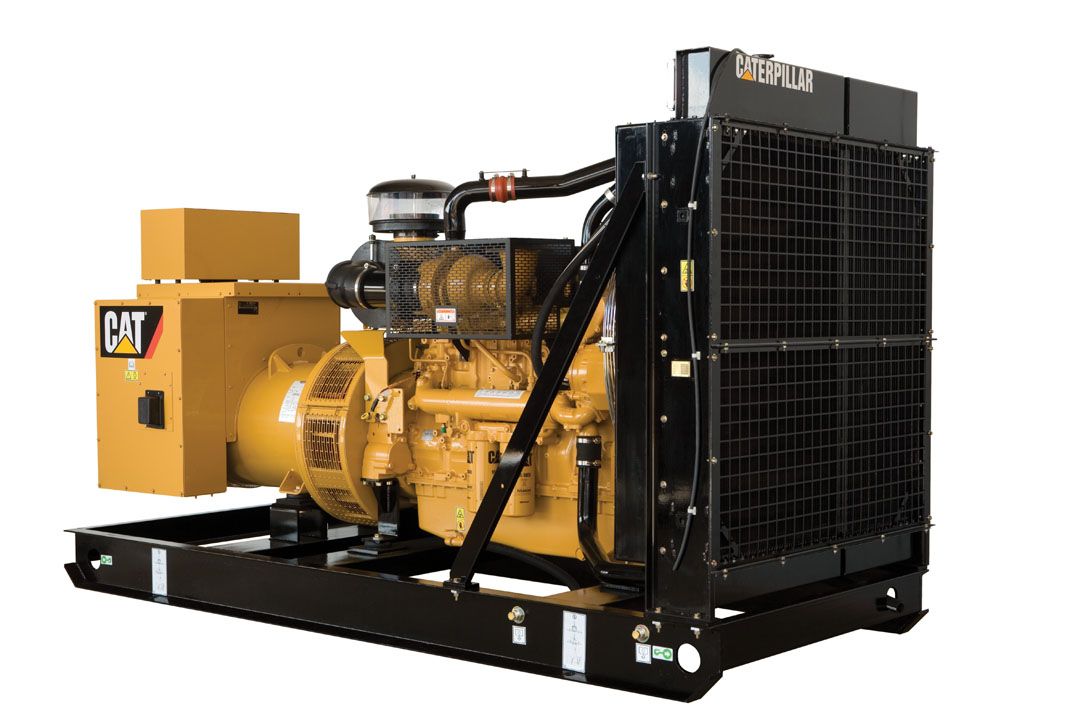 Brand

Caterpillar

Status

Current

Maximum Rating

450 ekW (562 kVA)

Minimum Rating

450 ekW (562 kVA)

Emissions/Fuel Strategy

U.S. EPA Tier 4 interim

Aspiration

Turbocharged, aftercooled

Manifold Type

Dry

Bore

5.4 in / 137.2 mm

Stroke

6.75 in / 171.4 mm

Displacement

927 in³ / 15.2 l

Engine Control and Protection

ADEM A4

Generator Set Control

EMCP 4.2

Generator

SR4B

Fuel System

MEUI

Frequency - Speed

60 Hz (1800 rpm)

Fuel

Diesel

Length

138 in / 3505 mm

Width

60 in / 1524 mm

Height

83 in / 2108 mm

Weight

10420 lb / 4726 kg