C18 ACERT™ (Dry Manifold)
C18 ACERT™ Dry Manifold Engine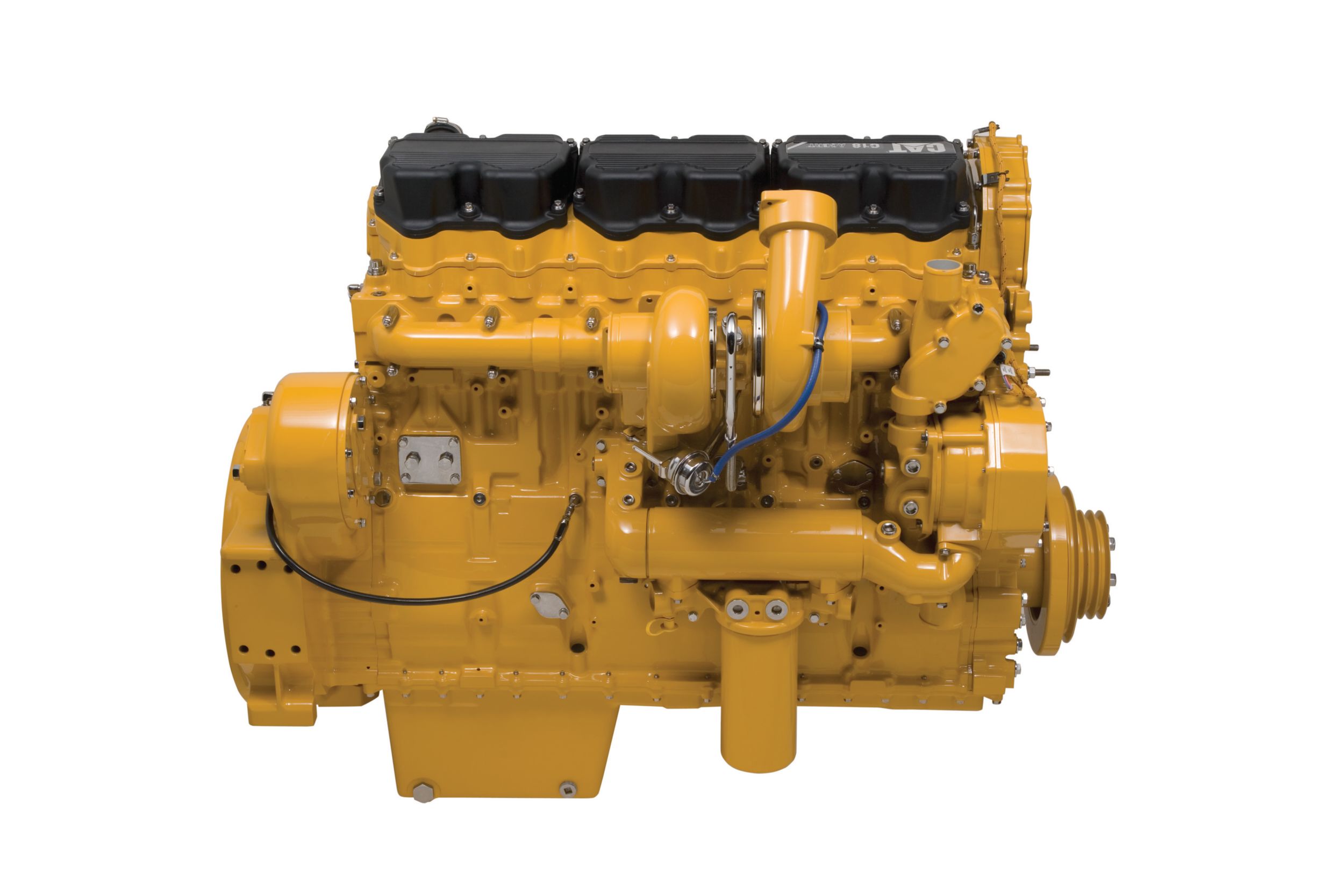 DESCRIPTION
Cat C18 ACERT engines are the ideal solution for your demanding operations in the oilfield. Decades of field operation and intense research and development allow Cat C18 ACERT engines to deliver excellent performance with low operating costs and emissions. Equipment powered by C18 ACERT engines include, pump skids, nitrogen units, acidizing units, cementing units, blenders, and hydraulic power units. Cat engines are backed by the worldwide network of Cat dealers ready to support your operation with technical support, service, parts, and warranty. C18 ACERT engines, with ratings: 429-522 bkW (575-700 bhp) @ 1800-2100 rpm, meet China Stage II, U.S. EPA Tier 3 equivalent, EU Stage IIIA equivalent emission standards. Ratings: 570-597 bkW (765-800 bhp) @ 1800-2100 rpm meet U.S. EPA Tier 2 equivalent emission standards. Ratings below 560 bkW (751 bhp) are available using U.S. EPA and EU Flexibility, and for other global regulated and non-regulated areas. Ratings above 560 bkW (751 bhp are available using U.S. EPA Flexibility and for other global regulated and non-regulated areas.
Custom Packaging
For any petroleum application, trust Caterpillar to meet your project needs with custom factory generator sets and mechanical packages. Cat engines, generators, controls, radiators, and transmissions can be custom designed and matched in collaboration with our local dealers to create unique solutions. Custom packages are globally supported and are covered by a one year warranty after startup.
Transmissions
Caterpillar has a full line of engine-transmission packages that can be fully integrated with your axle, hydraulics, and operator interface. Cat transmissions deliver continuous operation under full load, smooth shifting at any speed, and maximum up time, with unmatched durability and easy maintenance.
Full Range of Attachments
Large variety of factory-installed engine attachments reduces packaging time
Testing
Every engine is full-load tested to ensure proper engine performance.
Product Support Offered Through Global Cat Dealer
- More than 2,200 dealer outlets - Cat factory-trained dealer technicians service every aspect of your petroleum engine - Cat parts and labor warranty - Preventive maintenance agreements available for repairbefore-failure options - S•O•SSM program matches your oil and coolant samples against Caterpillar set standards
Over 80 Years of Engine Manufacturing Experience
Ownership of these manufacturing processes enables Caterpillar to produce high quality, dependable products.
Website
For all your petroleum power requirements, visit www.cat.com/oilandgas
Standard Equipment
Optional Equipment
Specs
Docs
Specs
Long Name:
C18 ACERT™ Dry Manifold Engine
Name:
C18 ACERT™ (Dry Manifold)
Maximum Rating
800 BHP / 596 bkW
Displacement
1100 in³ / 18 l
Minimum Rating
575 BHP / 429 bkW
Governor and Protection
ADEM A3
Aspiration
Turbocharged-Aftercooled
Flywheel and Flywheel Housing
SAE No. 0 or SAE No. 1
Flywheel Teeth
136 (SAE No. 0), 113 (SAE No. 1)
Rotation from Flywheel End
Counterclockwise
Emissions
EPA and CARB Non-Road Mobile Tier 3, EU Stage IIIA
Cooling System
13.2 gal (US) / 50 l
SEE HOW C18 ACERT™ (Dry Manifold) COMPARES AGAINST FREQUENTLY COMPARED PRODUCTS.
Well Service Engines
C18 ACERT™ (Dry Manifold)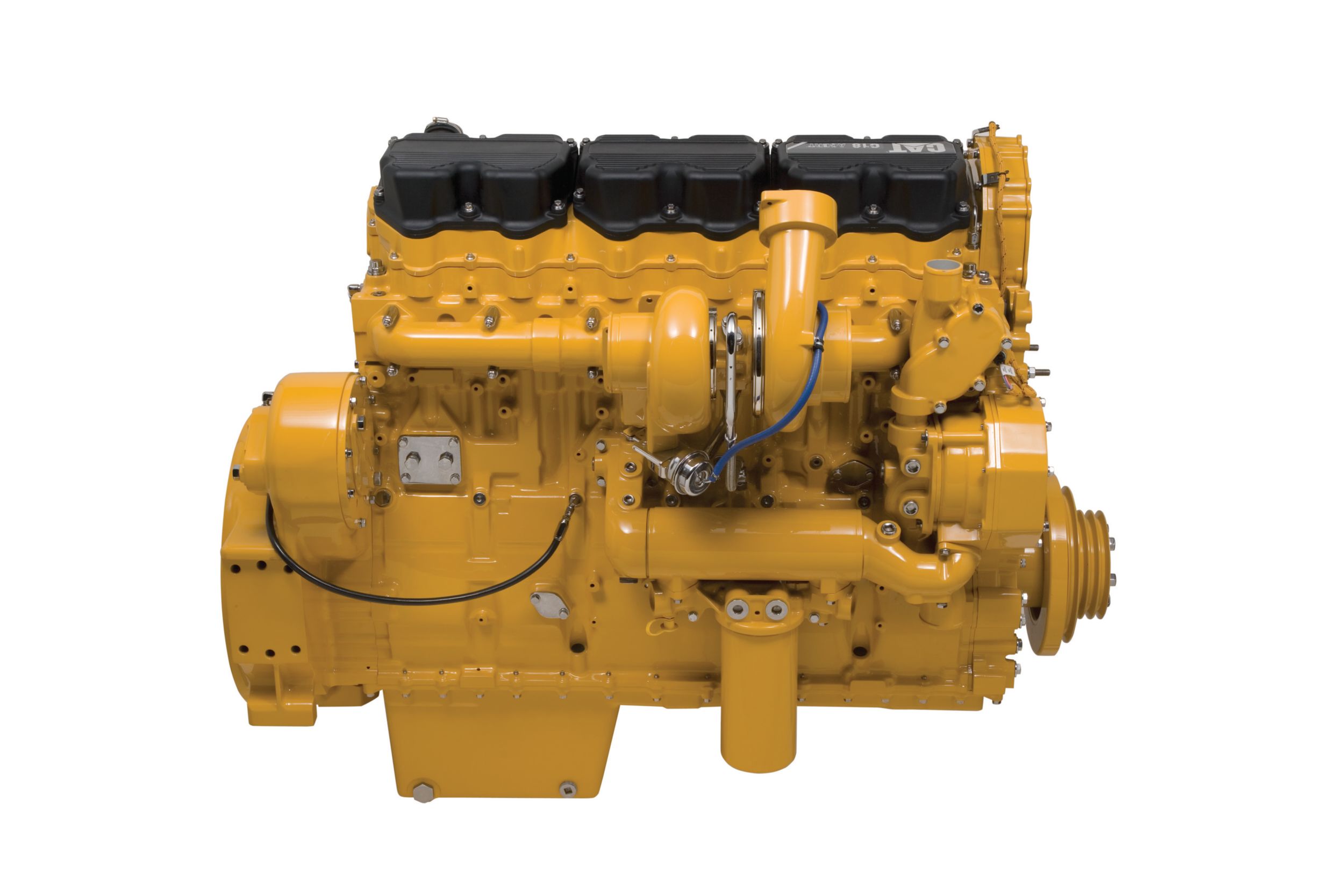 Brand

Caterpillar

Status

Current

Maximum Rating

800 BHP / 596 bkW

Displacement

1100 in³ / 18 l

Minimum Rating

575 BHP / 429 bkW

Aspiration

Turbocharged-Aftercooled

Flywheel and Flywheel Housing

SAE No. 0 or SAE No. 1

Flywheel Teeth

136 (SAE No. 0), 113 (SAE No. 1)

Stroke

7.2 in / 183 mm

Bore

5.71 in / 145 mm

Emissions

EPA and CARB Non-Road Mobile Tier 3, EU Stage IIIA

Length

54.7 in / 1389 mm

Width

36.2 in / 919 mm

Height

49.5 in / 1227 mm

Weight

2807 lb / 1273 kg
Well Service Engines
C15 ACERT™ (Water-Cooled Mainfold)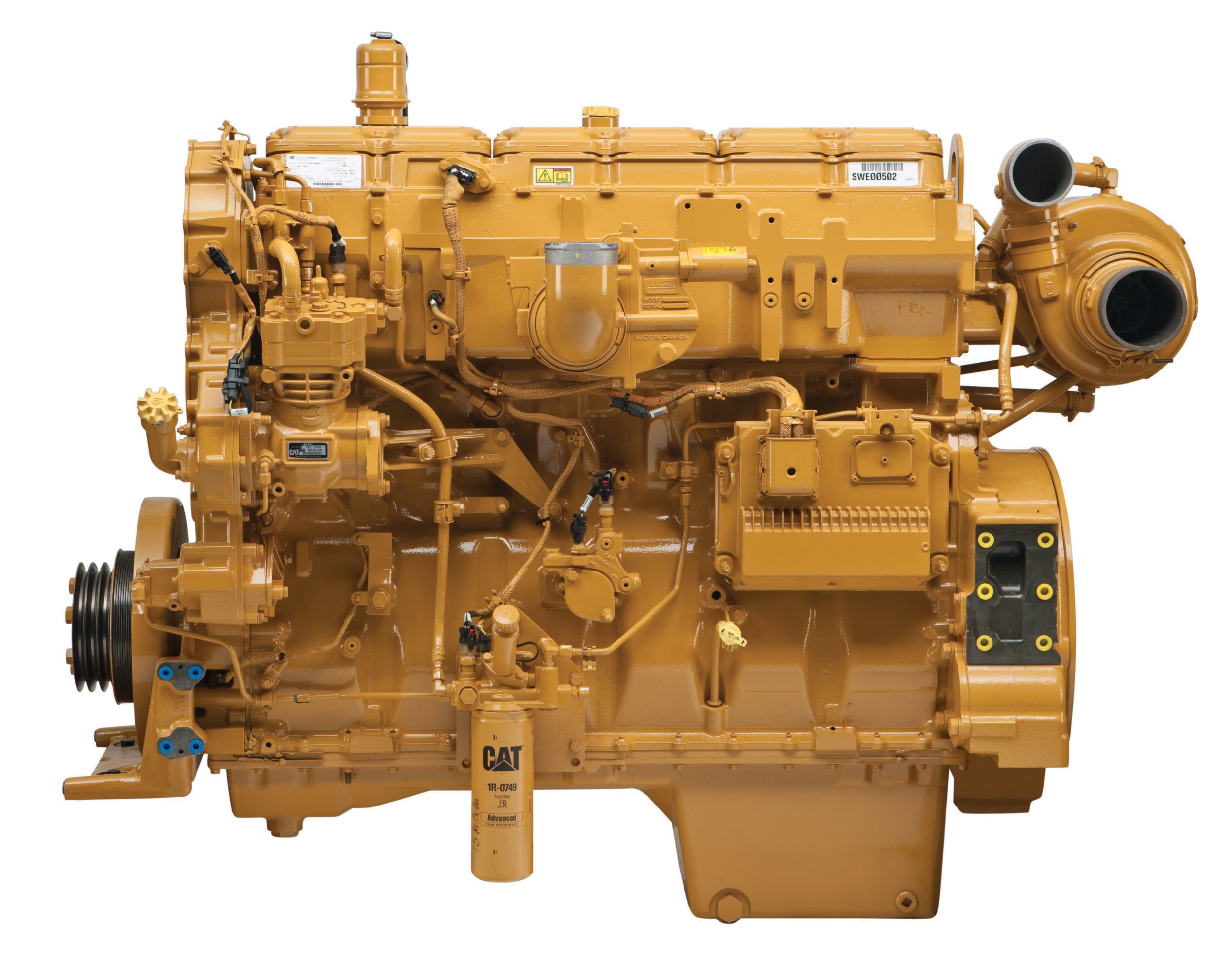 Brand

Caterpillar

Status

Current

Maximum Rating

540 BHP / 403 bkW

Displacement

928 in³ / 15.2 l

Minimum Rating

536 BHP / 400 bkW

Aspiration

Turbocharged-Aftercooled

Flywheel and Flywheel Housing

SAE No. 1

Flywheel Teeth

113 (SAE 1)

Stroke

6.7 in / 171 mm

Bore

5.4 in / 137 mm

Emissions

IMO Tier II Certified, Marine Tier 2 Certified, Marine Tier 3 Capable

Length

80.18 in / 2036.6 mm

Width

41.35 in / 1050.4 mm

Height

55.65 in / 1413.6 mm

Weight

3730 lb / 1692 kg
Well Service Engines
C18 ACERT™ (T4 Final)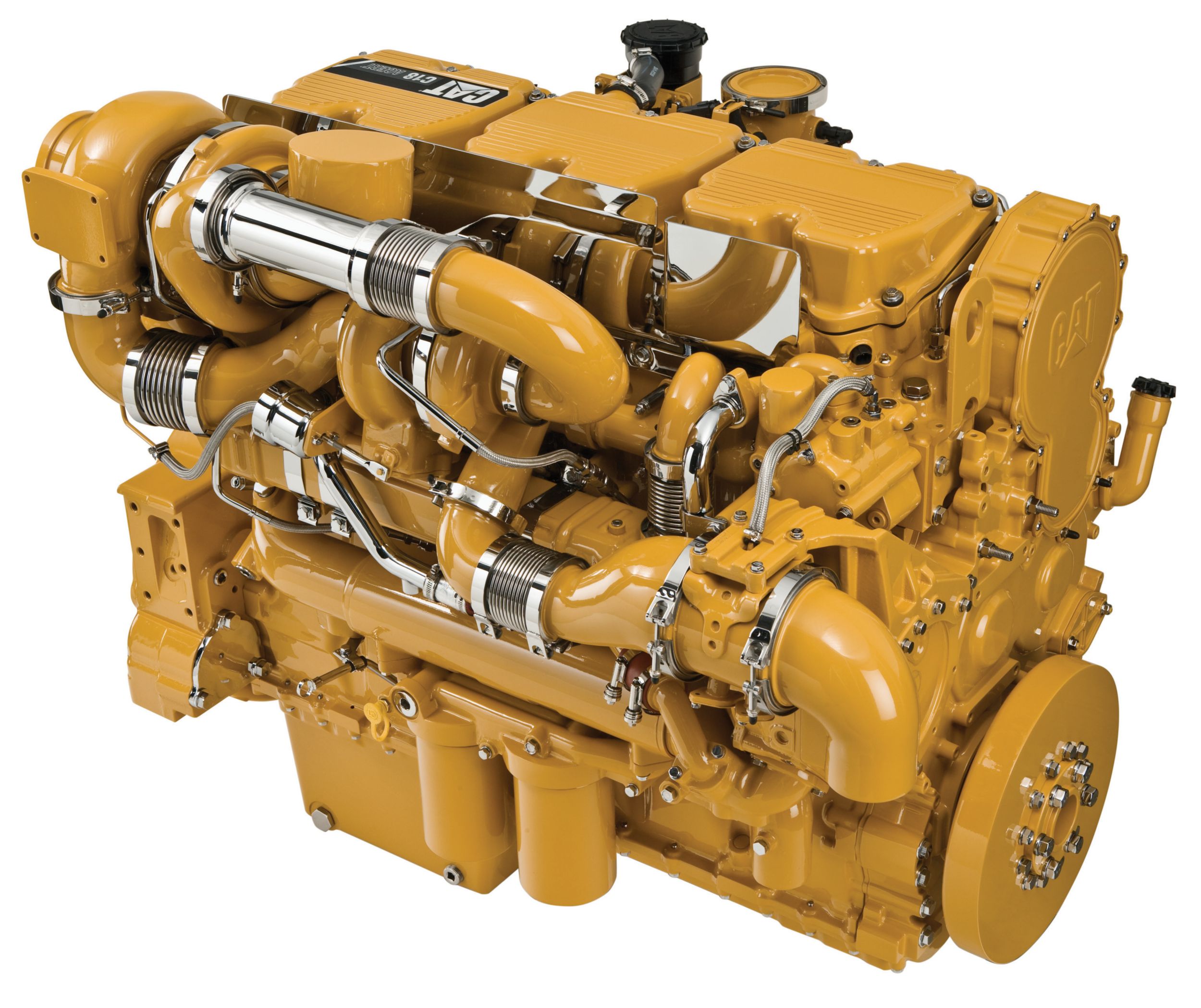 Brand

Caterpillar

Status

Current

Maximum Rating

800 BHP / 597 bkW

Displacement

1104 in³ / 18.1 l

Minimum Rating

755 BHP / 563 bkW

Aspiration

Turbocharged-Aftercooled

Flywheel and Flywheel Housing

SAE No. 0 or SAE No. 1

Flywheel Teeth

136 (SAE 0), 113 (SAE 1)

Stroke

7.2 in / 183 mm

Bore

5.7 in / 145 mm

Emissions

EPA Tier 4 Final and EU Stage IV

Length

60.2 in / 1530.3 mm

Width

37.8 in / 960.5 mm

Height

50.5 in / 1281.9 mm

Weight

3482 lb / 1580 kg