C280-8
Cat C280-8 Propulsion Engine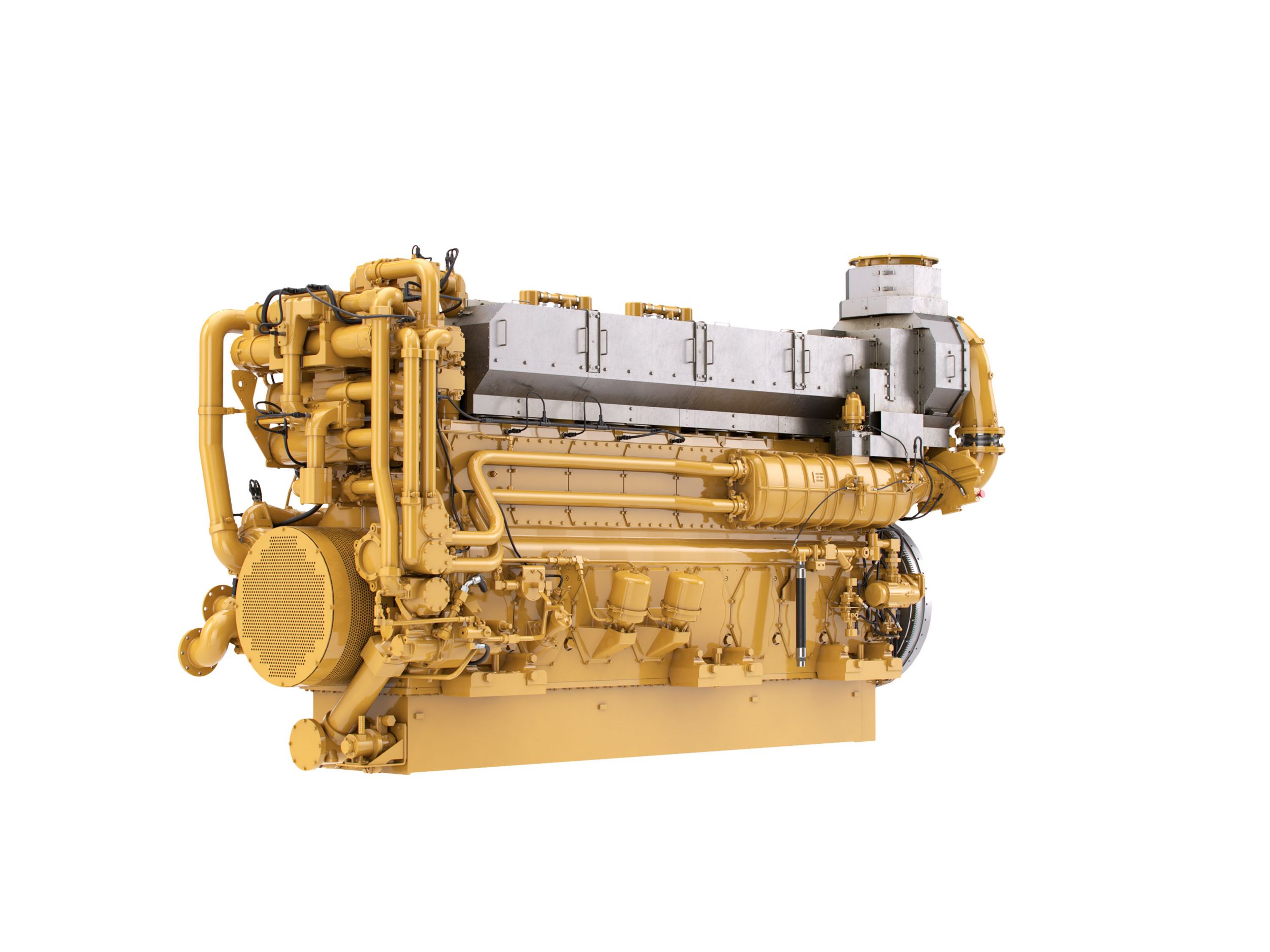 DESCRIPTION
Building on the durability and reliability of the C280 engine platform, Caterpillar is pleased to offer the IMO II compliant C280 engine line. The core components are the same as the existing C280, including the latest in EUI fuel system capabilities and state-of-the-art ADEM™ A3 Electronic Control Unit (ECU) features. Caterpillar® products continue to deliver more available power while delivering outstanding fuel efficiency. You can also count on long maintenance intervals and worldwide Caterpillar parts and service availability.
A3 ECU
• CAN J1939 data link • Waterproof connectors • Maintenance-free • Backup ECU for redundant governing
Electronic Advantages:
• Load feedback • Programmable droop • Adjustable gain • Adjustable fuel/air ratio control • Histograms of engine operation • Cat Messenger display presents diagnostics and other engine parameters
Data Advantages through J1939 Link:
• Engine speed • Boost pressure • Throttle position • Fuel consumption rate • Inlet manifold temperature • Diagnostic codes and events • Configuration • Desired engine speed • Battery voltage • Engine load • Lifetime totals — engine hours, fuel burned, idle fuel, idle hours • Trip totals — average fuel rate, idle fuel, idle hours, engine hours, fuel burned, trip reset
Customer Interface Panel
• Interfaces with standard Cat® Marine Monitoring System (PLC in Price List) • Provides visual indication of ECU functionality • Accepts 4 — 20 mA or PWM remote throttle speed input • Marine alarm and protection
Electronic Unit Injectors
• "Drop-in" installation • No threaded fuel connections • High pressure inside injector only • Does not require double wall fuel lines or leak collection device • Injector synchronization not required
Standard Equipment
Optional Equipment
Specs
Docs
Specs
Long Name:
Cat C280-8 Propulsion Engine
Power Range
3084-3393 bhp (2300-2530 bkW)
Displacement
9031 in³ / 148 l
Rotation from Flywheel End
Counterclockwise or clockwise
Configuration
In-line 8, 4-Stroke-Cycle Diesel
Dry Weight
41800 lb / 19000 kg
SEE HOW C280-8 COMPARES AGAINST FREQUENTLY COMPARED PRODUCTS.
Commercial Propulsion Engines
C280-8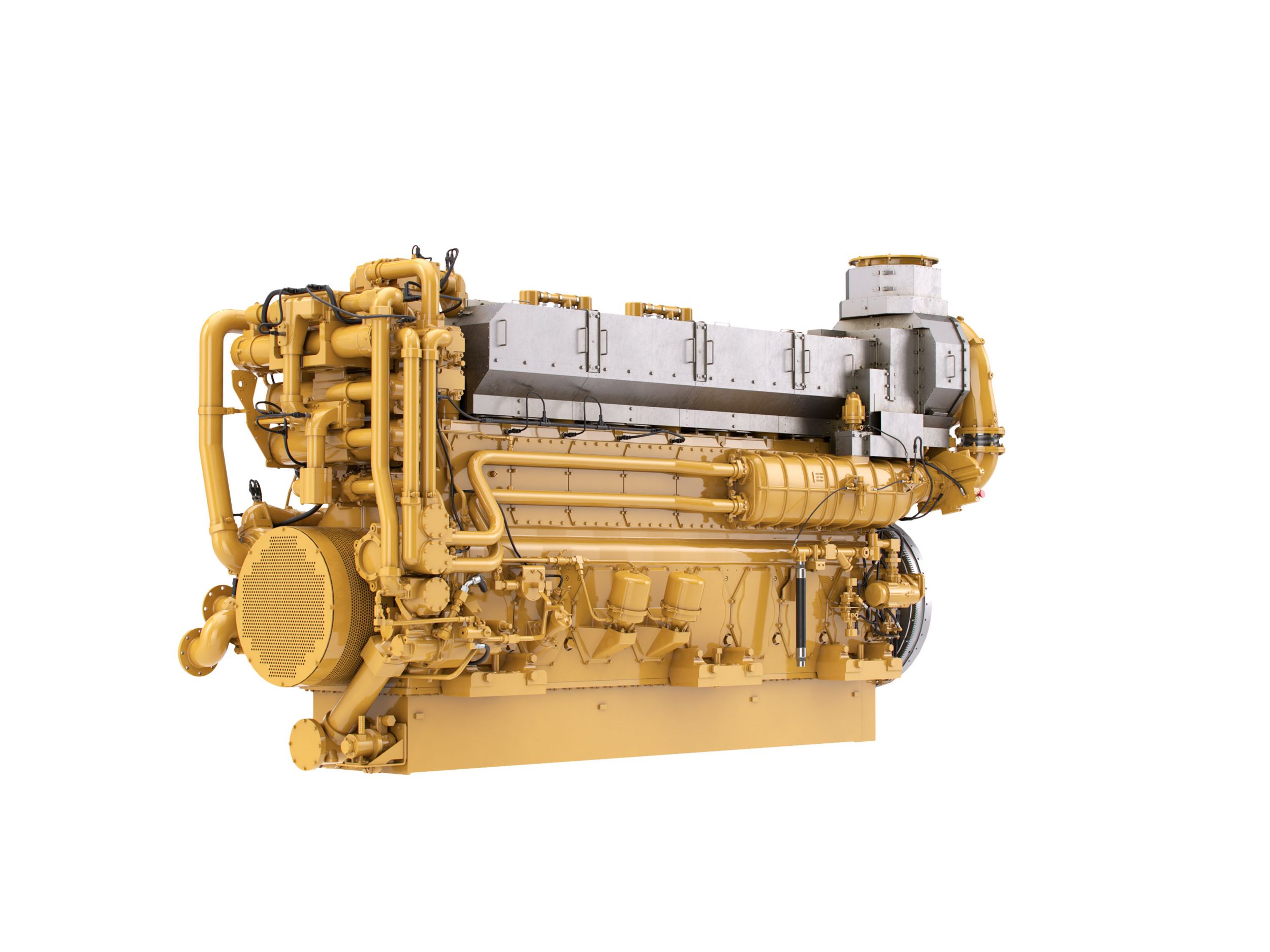 Brand

Caterpillar

Status

Current

Power Range

3084-3393 bhp (2300-2530 bkW)

Speed Range

900 rpm

Emissions

IMO II

Aspiration

TA

Bore

11 in / 280 mm

Stroke

11.8 in / 300 mm

Displacement

9031 in³ / 148 l

Rotation from Flywheel End

Counterclockwise or clockwise

Configuration

In-line 8, 4-Stroke-Cycle Diesel
Commercial Propulsion Engines
C280-6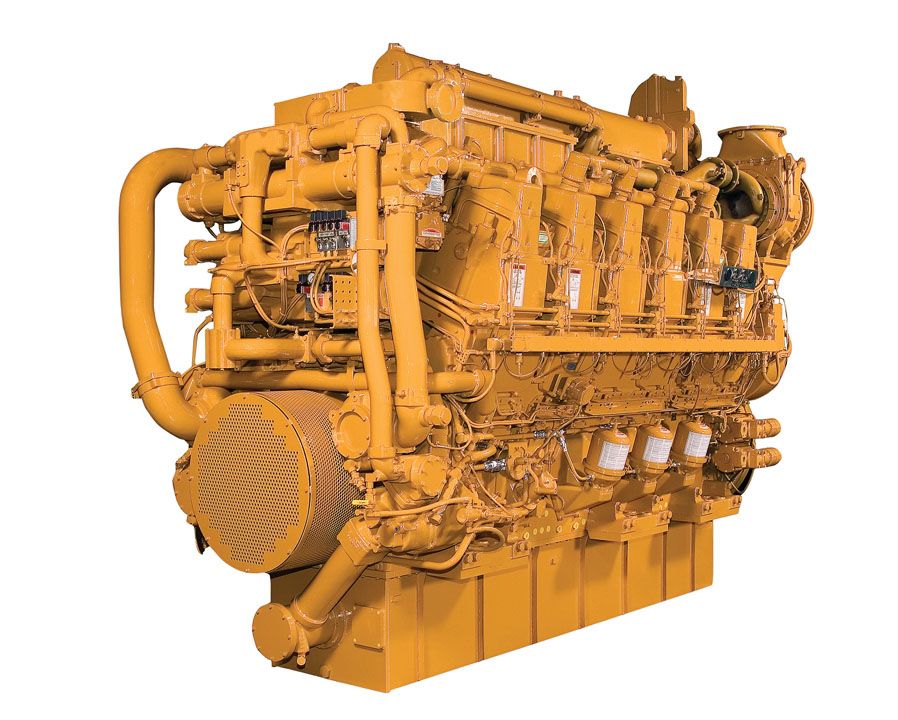 Brand

Caterpillar

Status

Current

Power Range

2320-2722 bhp (1730-2030 bkW)

Speed Range

900-1000 rpm

Emissions

IMO II

Aspiration

TA

Bore

11 in / 280 mm

Stroke

11.8 in / 300 mm

Displacement

6773 in³ / 111 l

Rotation from Flywheel End

Counterclockwise or clockwise

Configuration

In-line 6, 4-Stroke-Cycle Diesel
Commercial Propulsion Engines
C280-8 Tier 4/ IMO III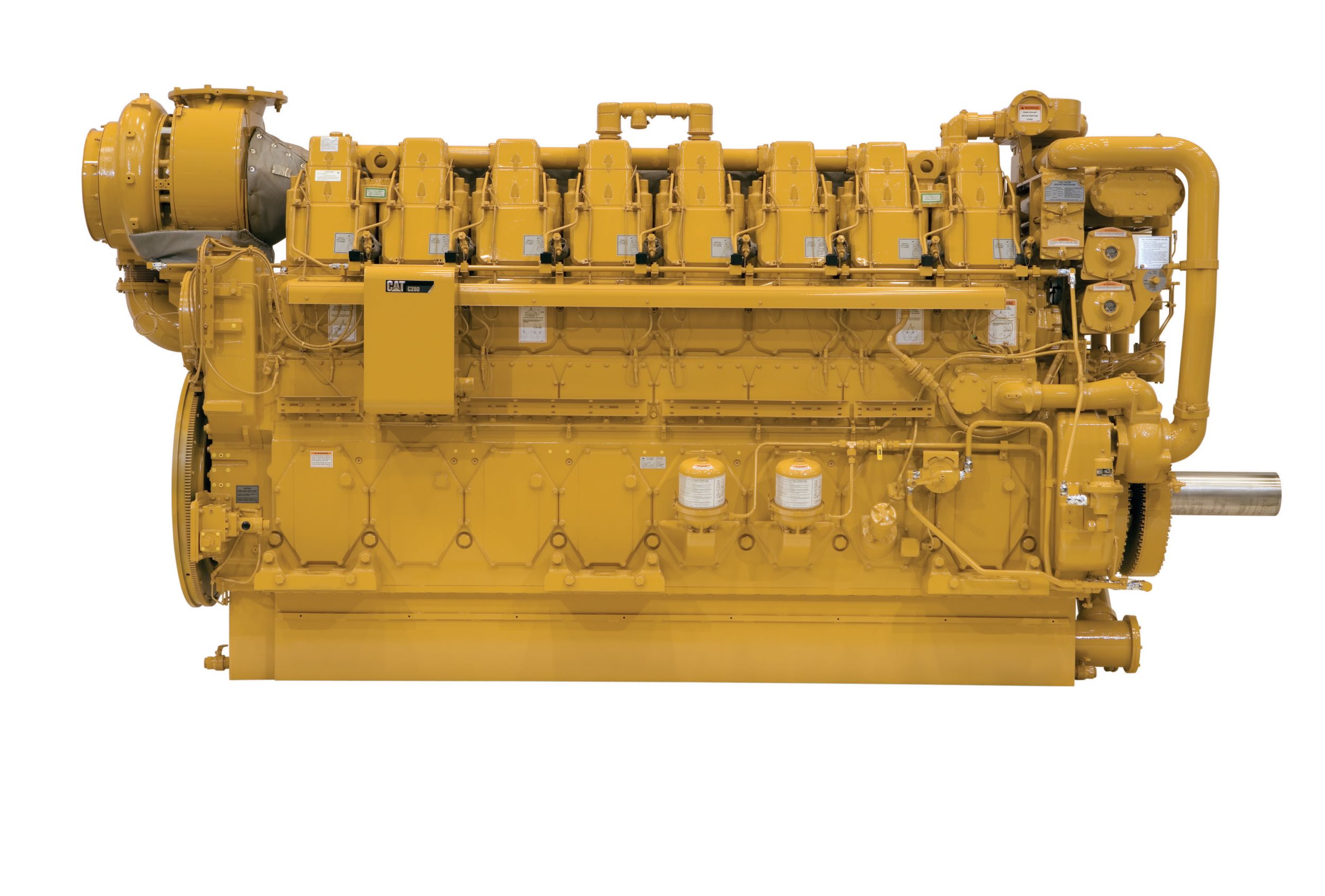 Brand

Caterpillar

Status

Current

Power Range

3299-3634 bhp (2460-2530 bkW)

Speed Range

1000 rpm

Emissions

EPA Tier 4, IMO III

Aspiration

TA

Bore

11 in / 280 mm

Stroke

11.8 in / 300 mm

Displacement

9031 in³ / 148 l

Rotation from Flywheel End

Counterclockwise or clockwise

Configuration

In-line 8, 4-Stroke-Cycle Diesel