C9.3B
Cat® C9.3B Industrial Power Unit HRC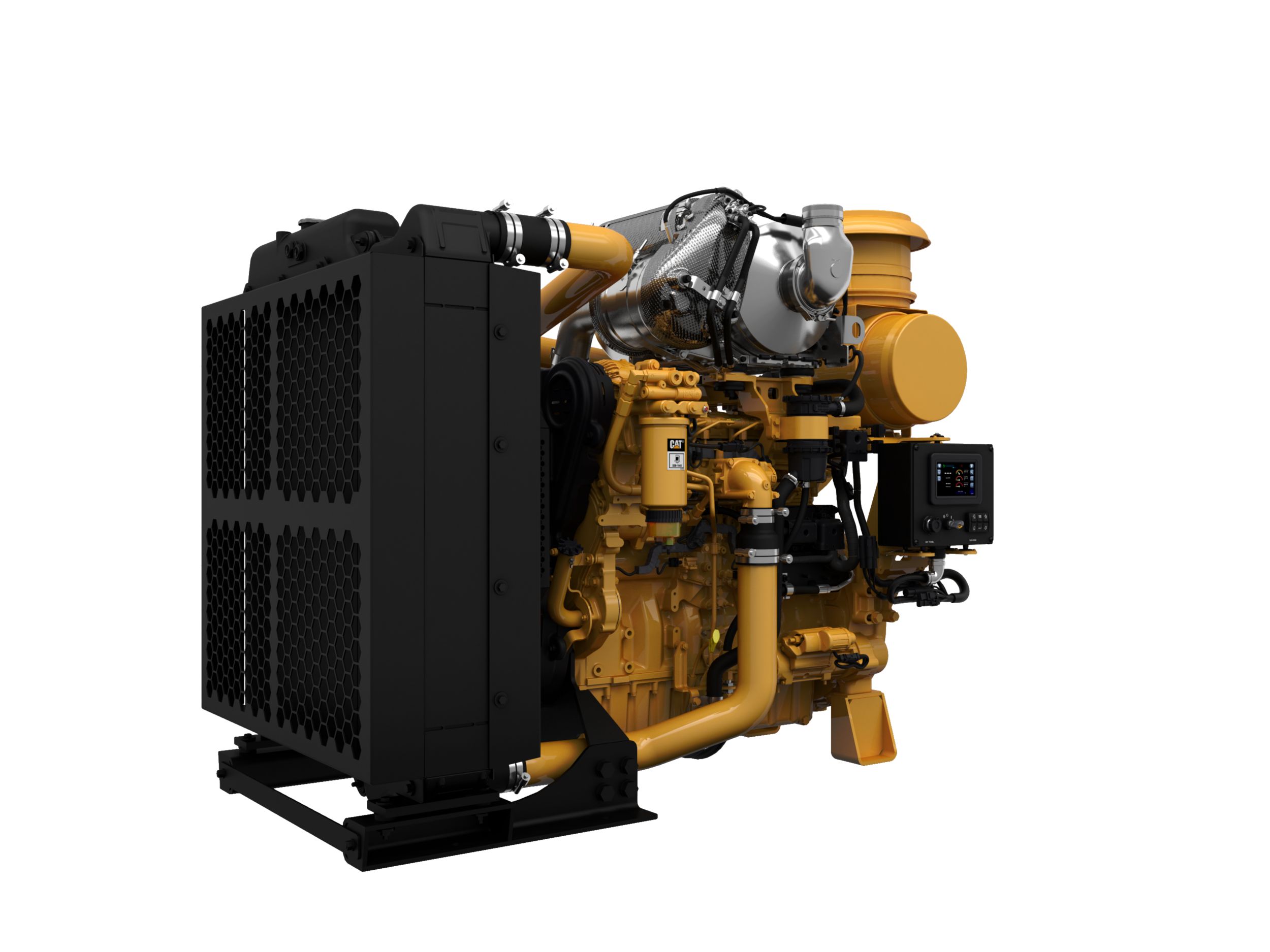 DESCRIPTION
The Cat® C9.3B Industrial Diesel Power Unit is offered in ratings ranging from 250-340 kW (335-456 hp) @ 1800-2200 rpm and meet U.S. EPA Tier 4 Final, EU Stage V emission, China Nonroad Stage IV, Japan 2014 (Tier 4 Final) and Korea Stage V standards. Conveniently pre-configured for a wide range of applications, the Cat® Industrial Power Unit is a complete power package containing a radiator, flywheel, alternator and alternator wiring completely pre-assembled for fast, straightforward installation in a number of OEM, customer and packager applications. These fuel efficient units are ready made for irrigation, industrial, mining and other pump applications.
Reliable, Quiet and Durable Power
World-class manufacturing capability and processes coupled with proven core engine designs assure reliability, quiet operation, and many hours of productive life.
High Performance
Simple and efficient turbocharger with balance valve provides optimal air management and improved fuel efficiency.
Fuel Efficiency
Fuel consumption optimized to match operating cycles of a wide range of equipment and applications while maintaining low operating costs.
Fuel & Oil
Tier 4 Final, EU Stage V, Japan 2014 (Tier 4 Final), China Nonroad IV and Korea Stage V engines require ultra low sulfur diesel (ULSD) fuel containing a maximum of 15 ppm sulfur, and new oil formulations to support the new technology. Cat® engines are designed to accommodate B20 biofuel. Your Cat dealer can provide more information regarding fuel and oil.
Broad Application Range
Industry leading range of factory configurable ratings and options for agricultural, material handling, construction, mining, aircraft ground support, and other industrial applications.
World-class Product Support Offered Through Global Cat Dealer Network
Scheduled maintenance, including SOSSM sample
Customer Support Agreements (CSA)
Caterpillar Extended Service Coverage (ESC)
Superior dealer service network
Extended dealer service network through the Cat Industrial Service Distributor (ISD) program
Tier 4 Final, EU Stage V, Japan 2014 (Tier 4 Final), China Nonroad Stage IV and Korea Stage V Aftertreatment Features

Regeneration. Cat Regeneration System maximizes fuel efficiency during regeneration. Transparent regeneration maximizes uptime. Aftertreatment life is twice as long as engine rebuild
---
Mounting.
Industrial power units have standard horizontal mounting.
---
Service.
Minimum 5000-hour diesel particulate filter ash service interval. PETU filter service is 5000 hours.
---
Standard Equipment
Specs
Docs
Specs
Long Name:
Cat® C9.3B Industrial Power Unit HRC
Maximum Power
456 HP / 340 kW
Maximum Torque
1540 lb-ft @ 1400 rpm / 2088 Nm @ 1400 rpm
Rated Speed
1800-2200 rpm
Minimum Power
335 HP / 250 kW
Emissions
EU Stage V, U.S. EPA Tier 4 Final, Korea Stage V, Japan 2014 (Tier 4 Final) and China Nonroad IV
Engine Configuration
Inline 6, 4-Stroke-Cycle-Diesel
Displacement
567.5 in³ / 9.3 l
Aspiration
Turbocharged Aftercooled (TA)
Rotation from Flywheel End
Counterclockwise
Aftertreatment
DOC+DPF+SCR
Aftertreatment Dimensions
Aftertreatment Dimensions*
Aftertreatment Dimensions
SEE HOW C9.3B COMPARES AGAINST FREQUENTLY COMPARED PRODUCTS.
Industrial Diesel Power Units
C9.3B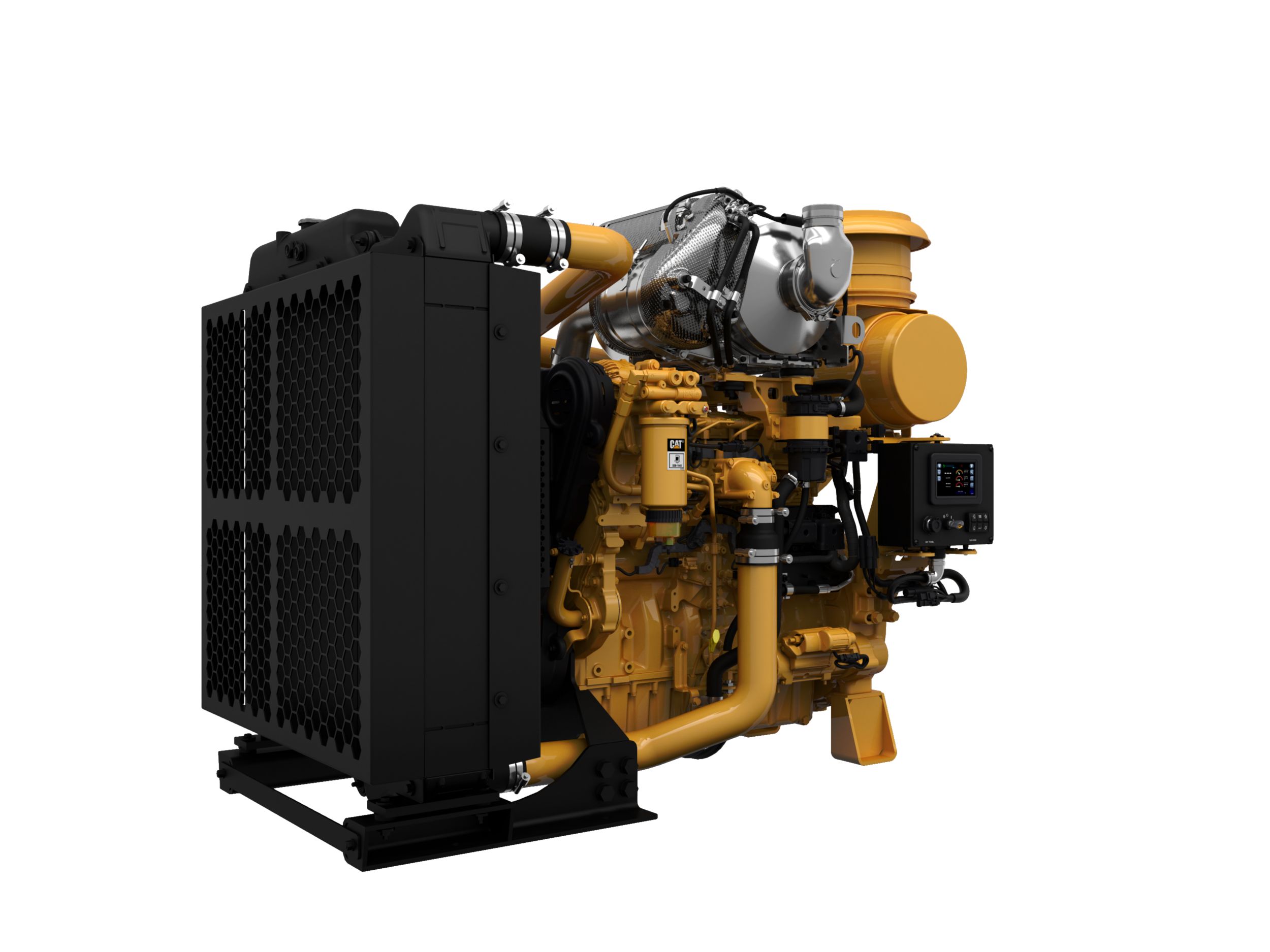 Brand

Caterpillar

Status

Current

Maximum Power

456 HP / 340 kW

Rated Speed

1800-2200 rpm

Minimum Power

335 HP / 250 kW

Emissions

EU Stage V, U.S. EPA Tier 4 Final, Korea Stage V, Japan 2014 (Tier 4 Final) and China Nonroad IV

Engine Configuration

Inline 6, 4-Stroke-Cycle-Diesel

Bore

4.5 in / 115 mm

Stroke

5.9 in / 149 mm

Displacement

567.5 in³ / 9.3 l

Compression Ratio

17.0:1

Aspiration

Turbocharged Aftercooled (TA)

Rotation from Flywheel End

Counterclockwise

Length

83 in / 2110 mm

Width

34.3 in / 870 mm

Height

22.4 in / 570 mm

Weight

468 lb / 212 kg
Industrial Diesel Power Units
C7.1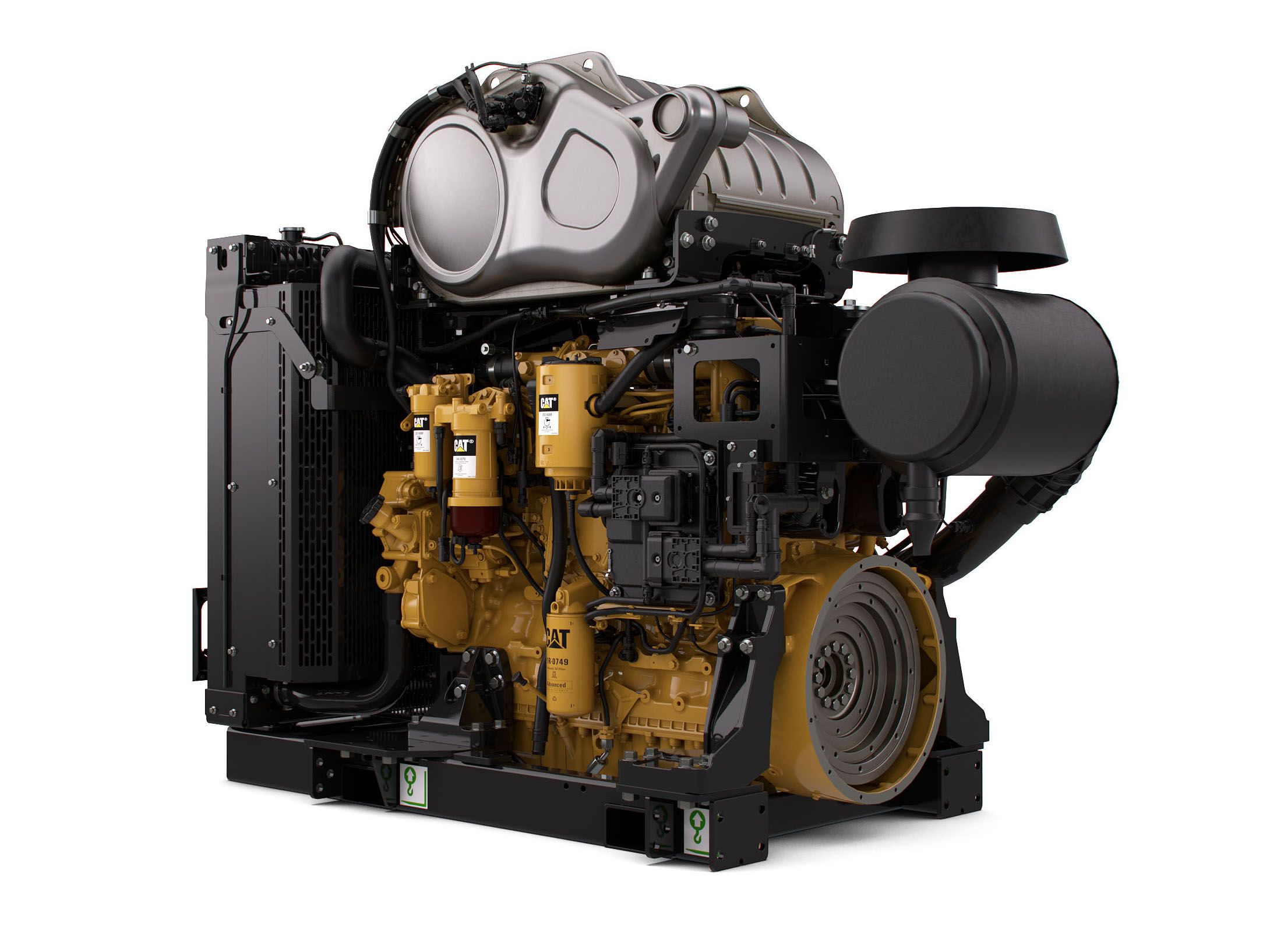 Brand

Caterpillar

Status

Current

Maximum Power

302 HP / 225 kW

Rated Speed

1800-2200 rpm

Minimum Power

202 HP / 151 kW

Emissions

U.S. EPA Tier 4 Final, EU Stage V, Japan 2014 (Tier 4 Final)

Engine Configuration

Inline 6, 4-Stroke-Cycle Diesel

Bore

4.1 in / 105 mm

Stroke

5.3 in / 135 mm

Displacement

427.7 in³ / 7.01 l

Compression Ratio

16.5:1

Aspiration

Series Turbocharged Aftercooled (TTA)

Rotation from Flywheel End

Counterclockwise

Length

30.4 in / 771 mm

Width

31.2 in / 793 mm

Height

18.4 in / 468 mm

Weight

198 lb / 90 kg
Industrial Diesel Power Units
C9.3B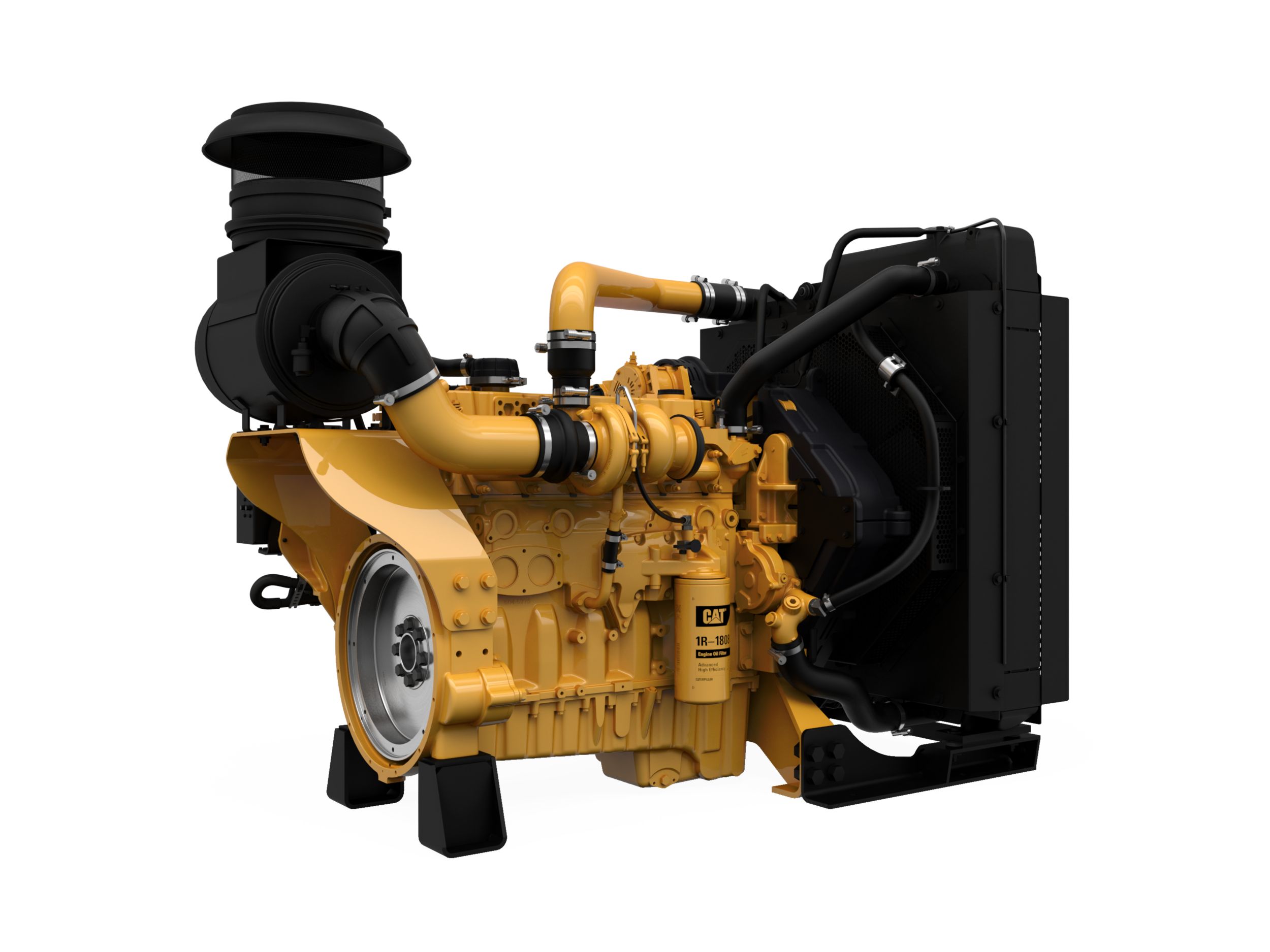 Brand

Caterpillar

Status

Current

Maximum Power

416 HP / 310 kW

Rated Speed

1800-2200 rpm

Minimum Power

308 HP / 230 kW

Emissions

Brazil MAR-1, UN R96 Stage IIIA

Engine Configuration

Inline 6, 4-Stroke-Cycle-Diesel

Bore

4.5 in / 115 mm

Stroke

5.9 in / 149 mm

Displacement

567.5 in³ / 9.3 l

Compression Ratio

16.5:1

Aspiration

Turbocharged Aftercooled (TA)

Rotation from Flywheel End

Counterclockwise

Length

83 in / 2110 mm

Width

43 in / 1100 mm

Height

63 in / 1603 mm

Weight

3265 lb / 1481 kg