Cat MineStar Edge
Cat MineStar Edge
Learn more about Cat MineStar Edge, a data and analytics tool that helps you optimize your mine.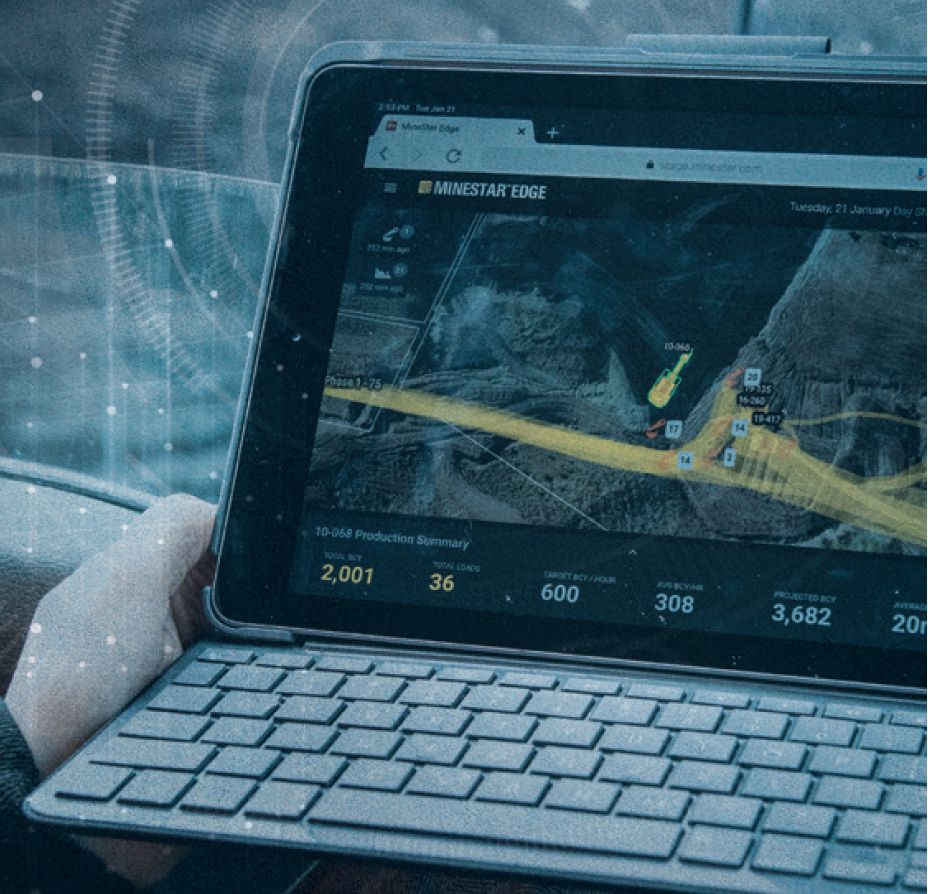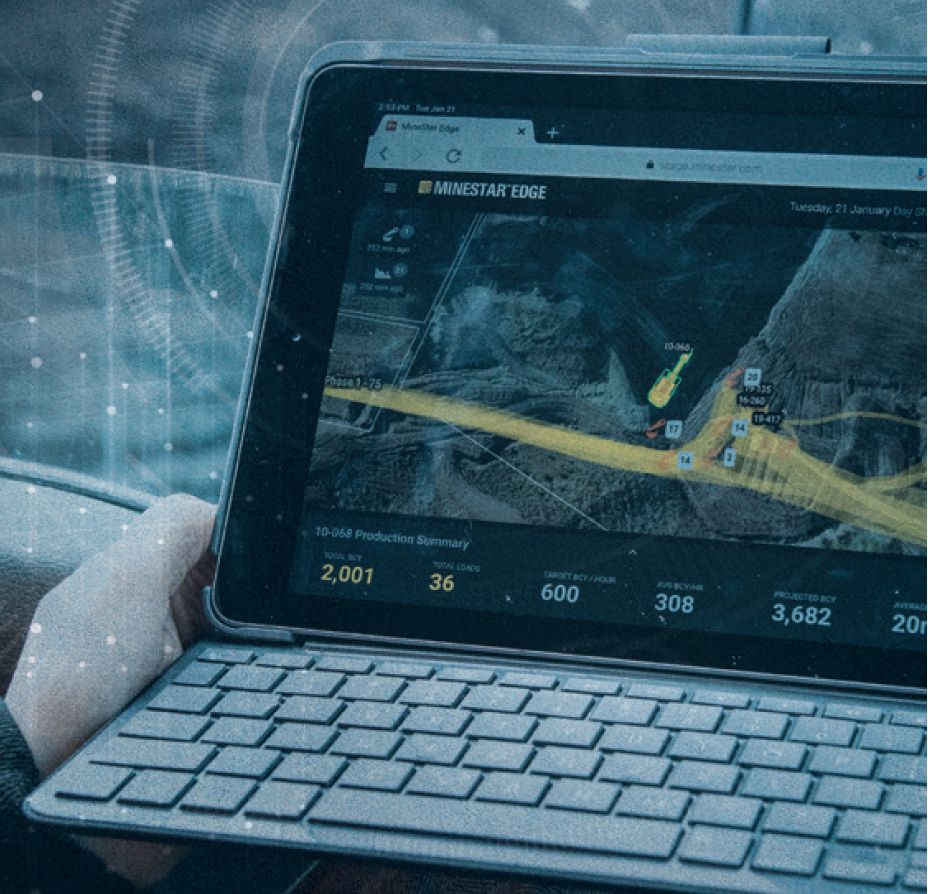 DESCRIPTION
Edge is a new technology platform that delivers more connected, integrated, scalable and intuitive products that extend further up and down the value chain.
Equipment Tracking
Traditionally, sites have used pencil and paper to keep track of information on the majority of their equipment assets. Even if they leverage Production Recording technology to get data on the load / haul cycle, they have lacked access to the same information for nonproduction machines like water trucks, dozers, graders, drills, light vehicles, etc. Cat® MineStar Edge™ Equipment Tracking provides information on these mobile assets, no matter the manufacturer. It tells supervisors what the fleet is doing, who is operating which machine, and how they are spending their time. By replacing paper with accurate recording, supervisors can better understand utilization and make decisions about equipment investments and effectivity. Equipment Tracking provides insights that help mines better manage their assets, and as a result they deliver more value and mines enjoy a lower overall cost of ownership.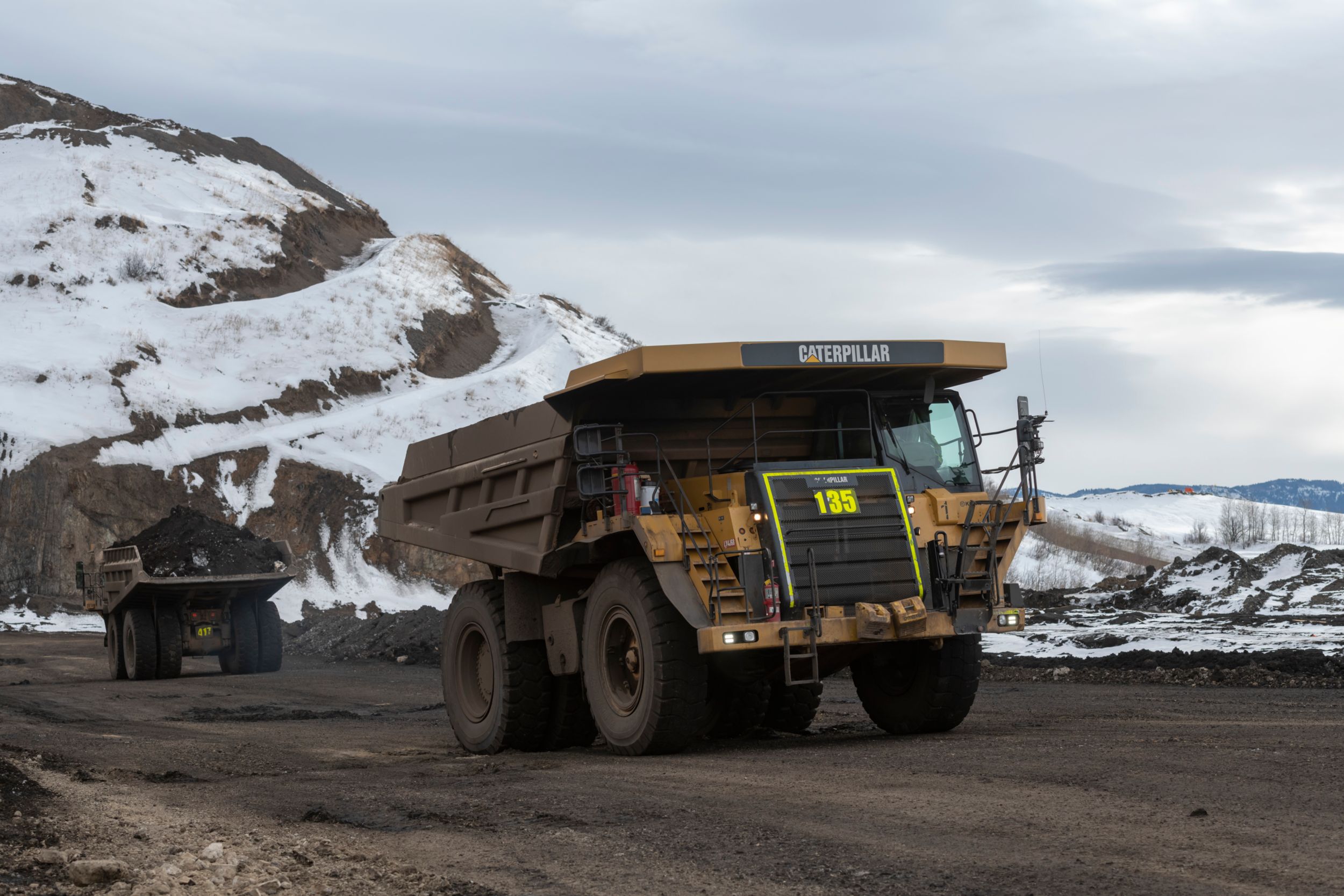 Production Recording
Every mining operation has opportunities hidden within every shift. But how do they find those opportunities if they're not accurately measuring what's happening during that shift? From payload to dig rates to operator breaks — every activity has an impact on productivity and an opportunity to be improved. Cat® MineStar Edge™ Production Recording helps sites find those opportunities by giving them visibility to the entire mining operation. When paired with Equipment Tracking, it delivers an accurate and automated near-real-time solution that measures and reports on every aspect of the load-haul-dump cycle without requiring any operator input. The result is a boost in productivity and a reduction in the overall operating costs of managed assets: mine, material and machines.
Surface Management
The objective of surface management is to measure, manage and ultimately optimize the attributes of all areas where machines and vehicles travel and work, including roads, dumps and load areas. Improved knowledge of surface design conformance will drive more responsive work instructions and assignments — allowing for optimal maintenance and excavation of surfaces and haul roads. Cat® MineStar Edge™ Surface Management combines planning and material information created in the office with information provided by machines equipped with MineStar™ Guide to enable the precise execution of the mine plan. Edge Surface Management automatically generates a fused digital model that incorporates multiple sources to provide a 3D visualization of virtual and augmented reality. The visualization includes benches, roads, dumps, berms and stockpiles and displays patterns, blocks in progress and as-built surfaces. This solution:
• Monitors progress and helps mines plan, execute and maintain site compliance to spatial — in real time
• Provides timeline advance and comparison reporting
• Enables the ability to swipe to previous or future
• Provides volume calculation
• Provides tonnes vs. survey reconciliation

Guide
There's more to mining than hauling material. The success of your operation also depends on efficient, accurate and productive grading and loading. Cat® MineStar™ Guide can help improve these critical operations. Combining advanced guidance tools, instant operator feedback and real-time progress reporting, Guide helps ensure that grading and loading operations run safely, consistently and according to plan. MineStar Guide utilizes the advanced capabilities of the Edge™ platform to provide the next generation of high-precision tracking and guidance for grading and loading operations. Guide uses the most advanced GNSS technology to increase machine productivity and provide real-time feedback for improved efficiency.
• Provides high-precision block and material identification automatically to the operator and operations, which allows for improved dilution management
• Automatically sends grade, block and material designs to the machine and operator based on location, which ensures compliance to plan and ultimately boosts productivity and reduces rework
• Eliminates the need for survey stakes and reduces dependency on surveyors in the field

Instant Insights
The most comprehensive mining fleet management system available, Cat® MineStar™ helps miners around the world meet their production goals every day. And now, Edge offers a broader scope, lower entry costs and new ways to get more information even faster. Compared with traditional mine management and reporting methods, Edge helps you respond more quickly and make operational changes during each shift based on accurate, realtime information.