Cat Remote Troubleshooting
Cat Remote Troubleshooting
Remote Troubleshoot allows your Cat dealer to run diagnostic testing on your machine, ensuring any needed repairs are fixed quickly to save you time and money.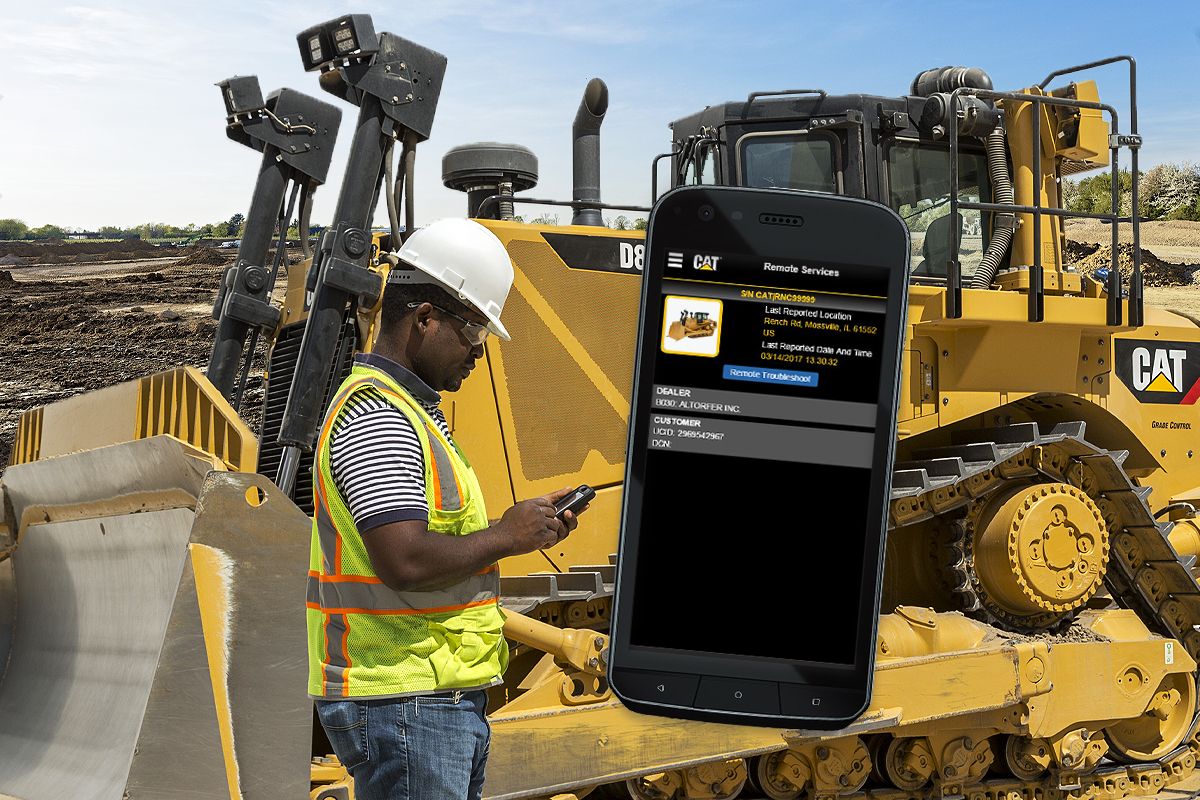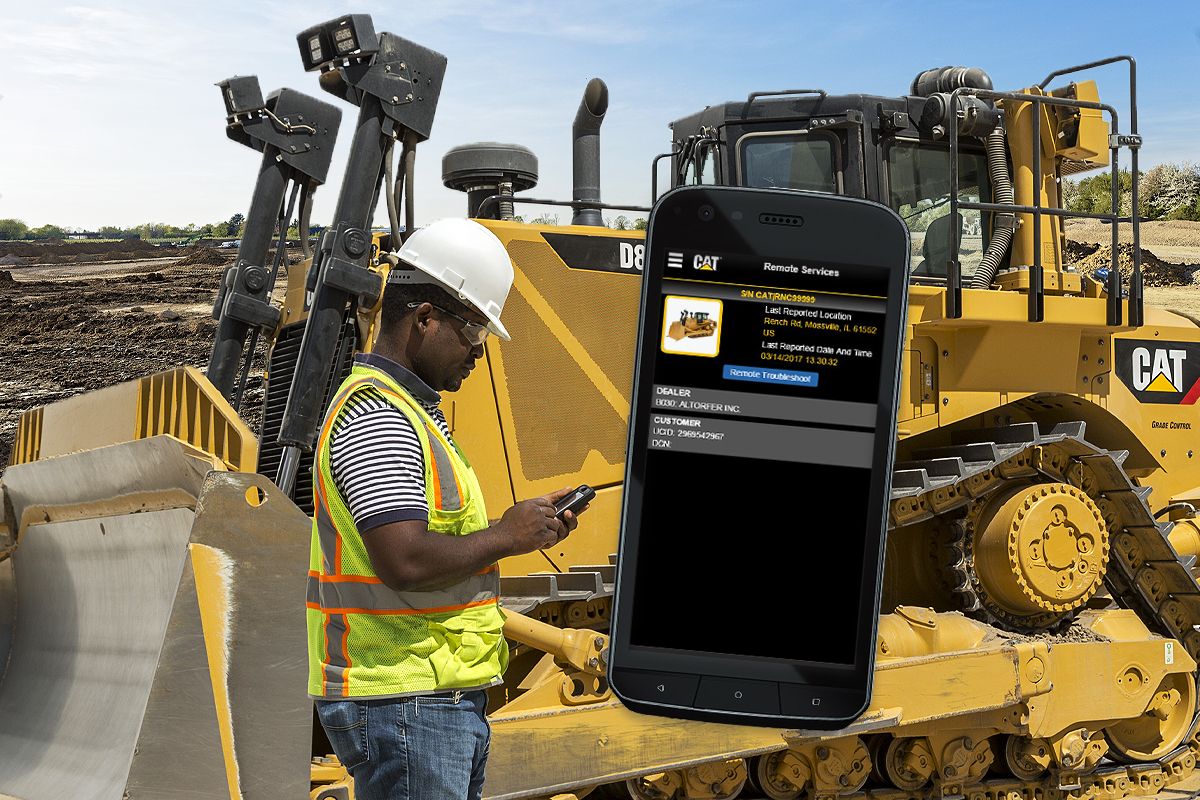 DESCRIPTION
Remote Troubleshoot allows your Cat dealer to run testing while the machine is operating. Once the problem is identified, a technician can fix it with the correct parts and tools the first time, saving time and money. Remote Troubleshoot decreases maintenance time and keeps your machine running with maximum efficiency.
Introducing Remote Services
Remote Troubleshoot
Remote Troubleshoot* enables your Cat® dealer to run diagnostic testing on your connected machine, pinpointing potential issues while the machine is in operation. Dealer technicians can efficiently diagnose the cause of a fault code or alarm. If a repair is required, Remote Troubleshoot ensures the technician arrives with the correct parts, service tools, and instructions, allowing the repair to be completed correctly in a single visit. This helps your machine be back up and running as soon as possible, saving you time and money.

Benefits:
Remote diagnostic testing on machines that are in operation.
Cat dealer receives vital machine information, allowing timely consultation on the best course of action.
Technicians are sent with the correct information, parts, tools, and instructions to perform repairs in the shortest time possible.
Issues are resolved more quickly with less downtime.
Improved jobsite efficiency, saving you time and money.
* Caterpillar rolls out products and services in each of its territories at different time intervals. Although every effort is made to ensure that product information is released only after Caterpillar has received confirmation from our dealer network, our plants, and our marketing subsidiaries that products and services are available in the relevant region, please verify with your local dealer for product availability and specifications.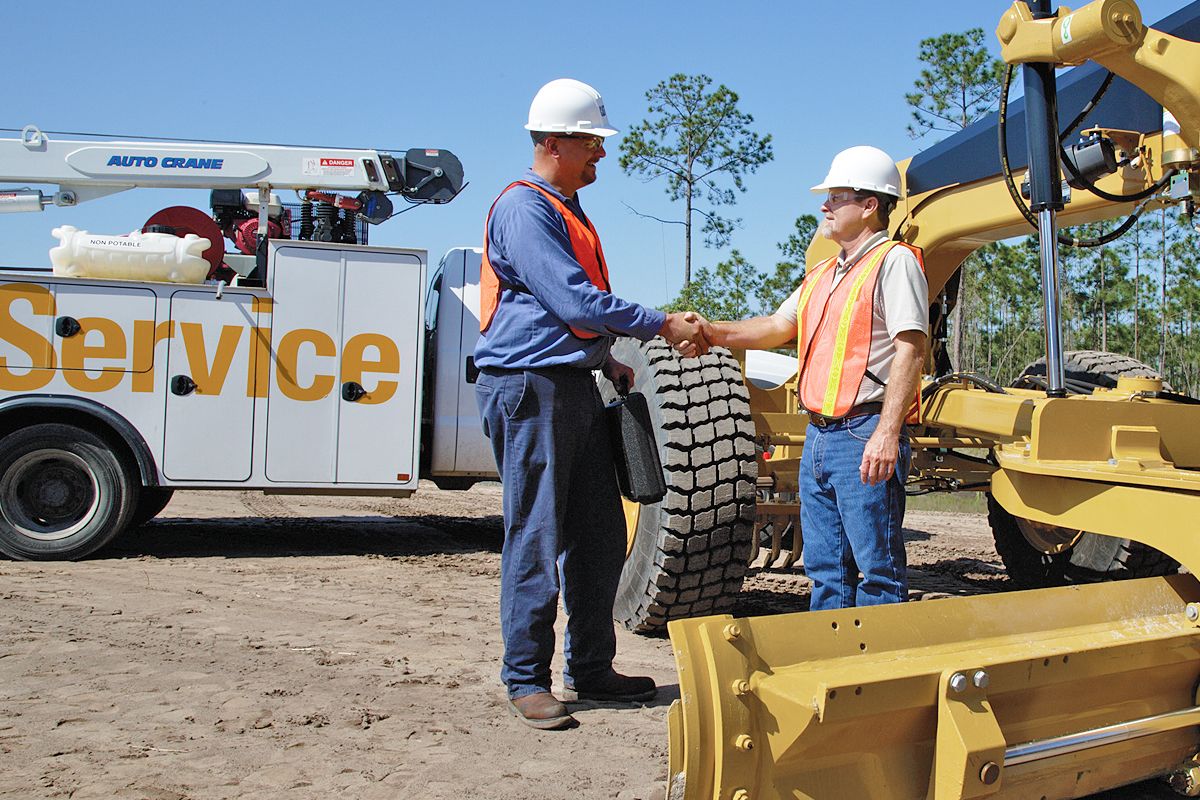 How does Remote Troubleshoot work?
A Remote Troubleshoot session is initiated via the Remote Services website, using a unique link. The machine must be powered on, and can be in operation during Troubleshoot session. During the session, the dealer will receive critical, real-time information on the machine. A dealer technician can then arrive on the job site with the necessary parts and tools to perform the required repairs, rectifying any issues quickly and efficiently.