Cat® Seat Belt Reminder
Cat® Seat Belt Reminder
The Cat® Seat Belt Reminder is a simple heavy equipment safety upgrade to ensure a safe jobsite by reminding operators to buckle up.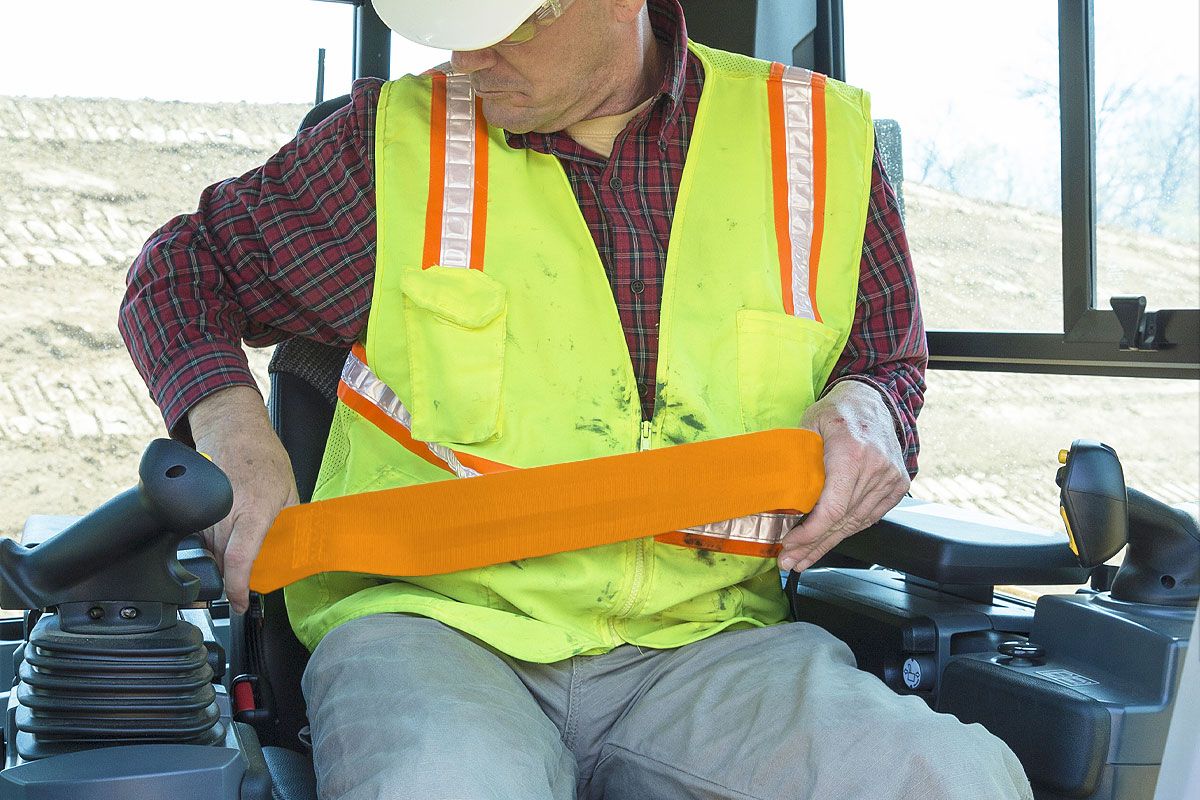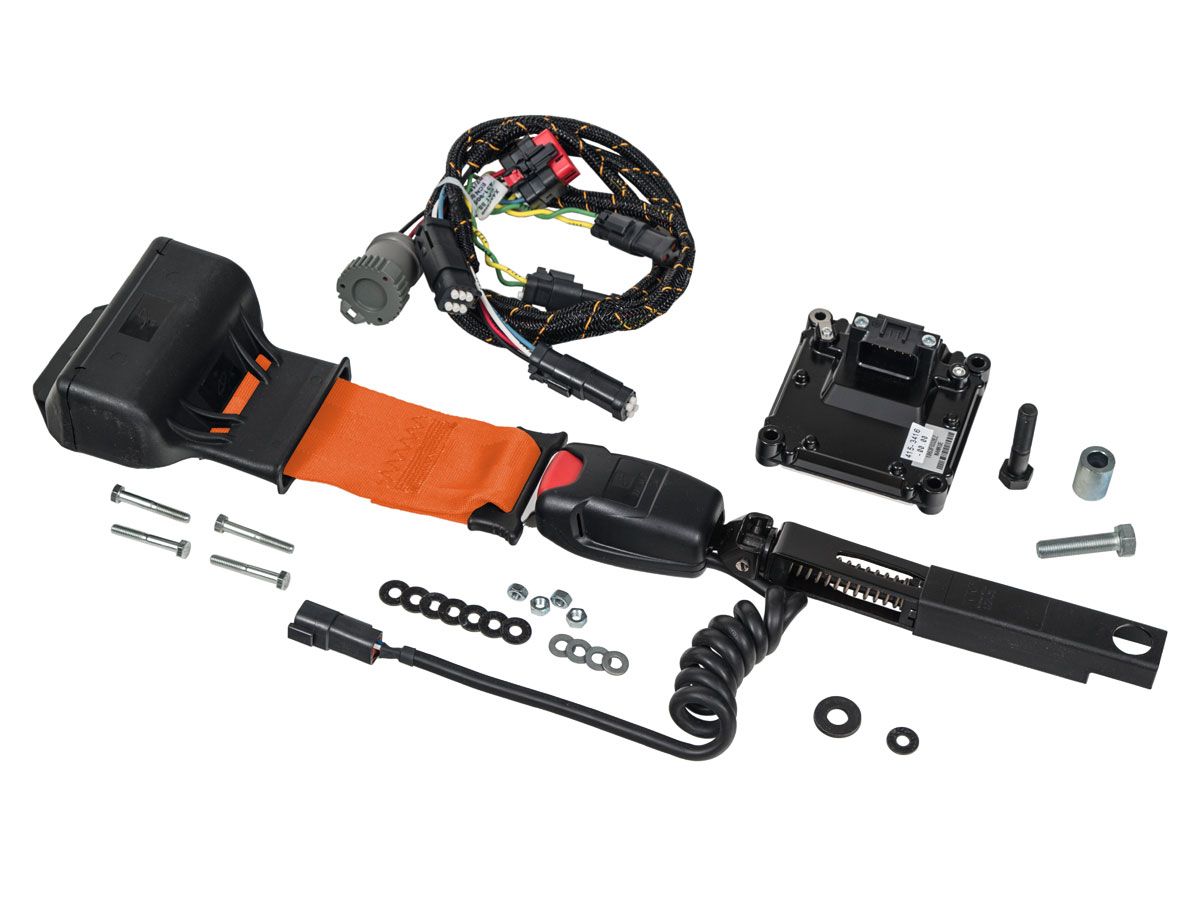 DESCRIPTION
The Cat® Seat Belt Reminder provides a heavy equipment operator both an audible and visual warning to remind them to buckle up during machine operation. The system is simple to install and compatible with all equipment brands, making it easy to ensure safety compliance for a single machine or an entire mixed fleet.
Cat® Seat Belt Reminder: Increase Safe Operation & Decrease Your Costs
Cat® Seat Belt Reminder: Tips for Fast, Easy Installation on Any Machine
KEEP AN EYE ON SAFETY
Cat® Equipment Management solutions monitor seat belt alerts to keep managers aware of operator compliance.
The Cat App provides seat belt notifications on the go from your phone or tablet and is available for free on Google Play and the Apple App Store.
VisionLink™ is a subscription-based telematics software solution that delivers customizable dashboards with real-time updates on the condition of your equipment.
Seat belt alert reports can be generated from VisionLink™ to help train operators and maintain historical safety records.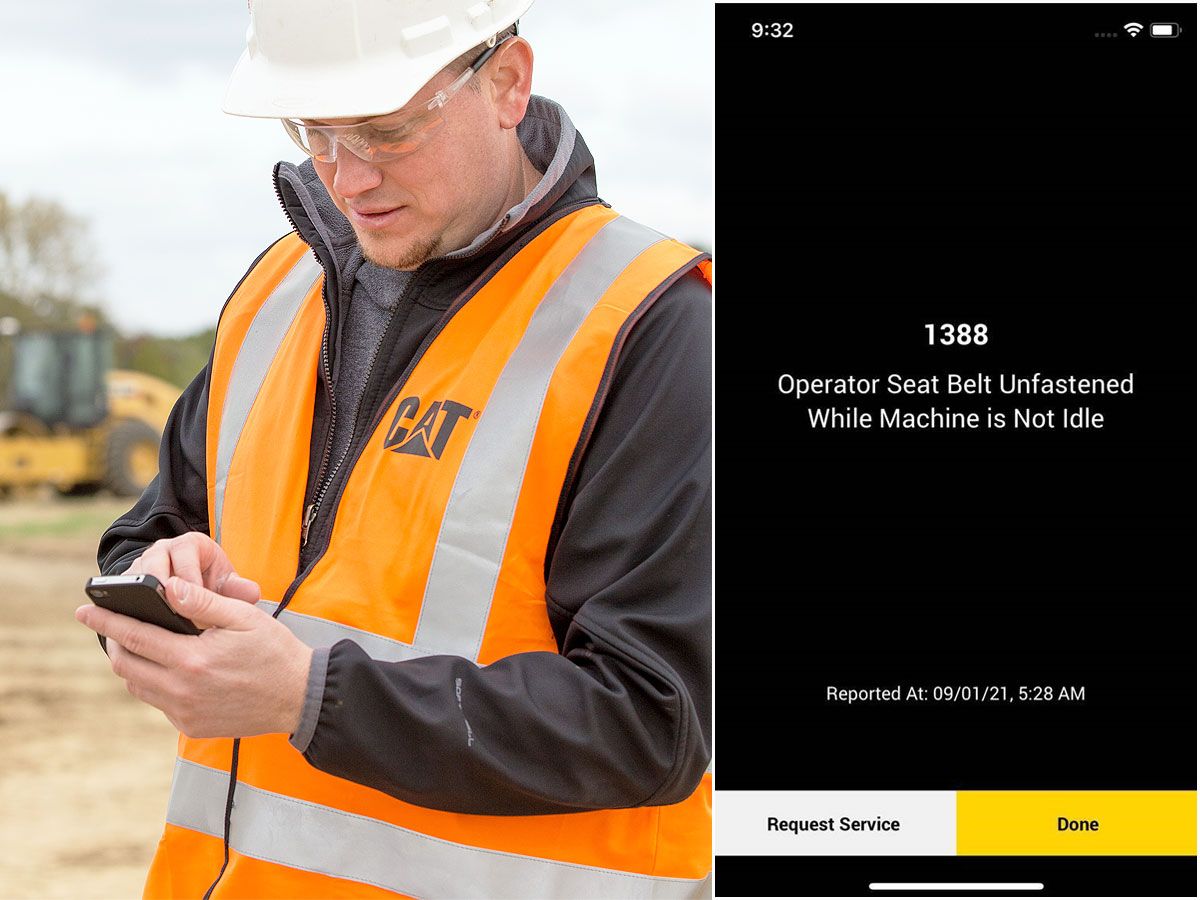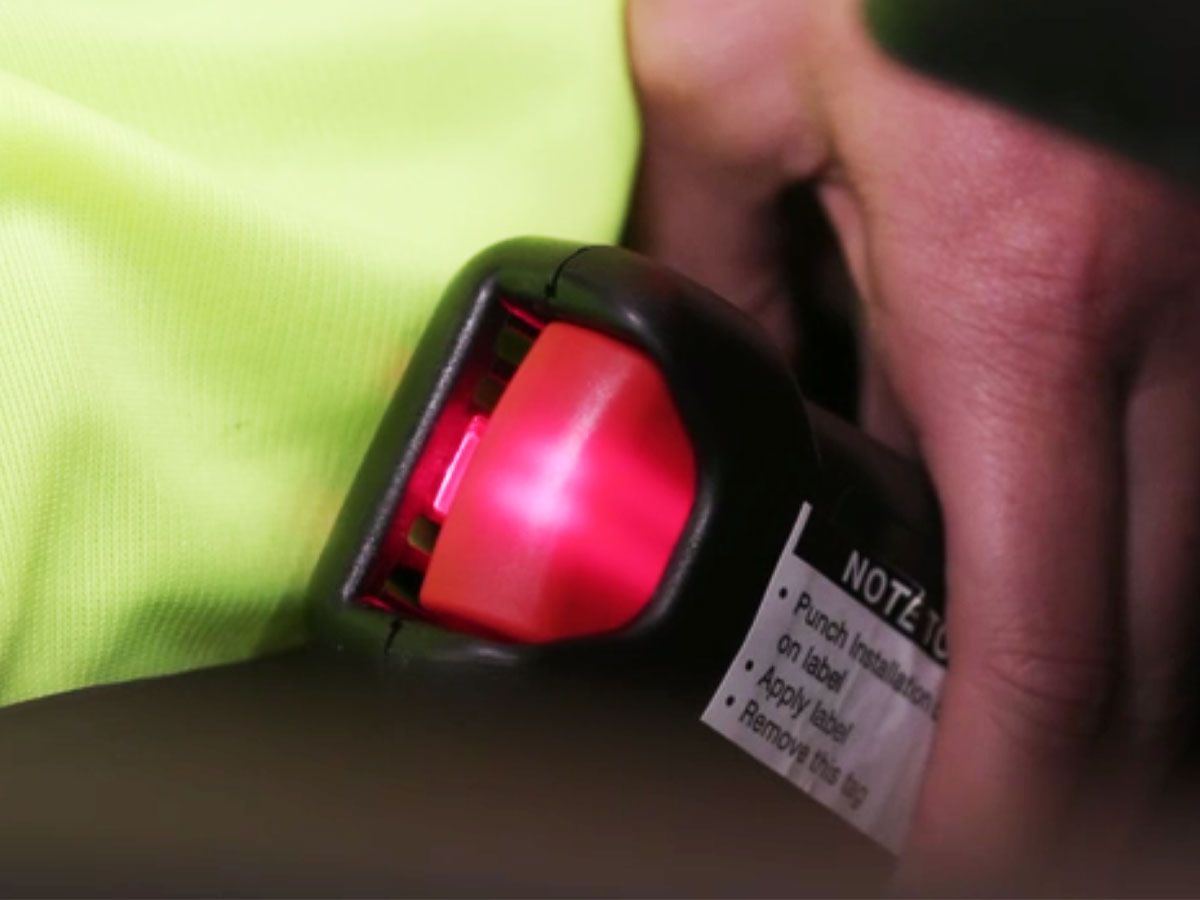 HOW IT WORKS
The seat belt reminder detects when the seat belt should be in use by monitoring the machine's parking brake switch.
In order to operate the machine, the operator must turn off the parking brake.
If the seat belt is not buckled when the parking brake is off, the seat belt reminder alarm will sound (audio alert), and the warning light integrated into the buckle will illuminate (visual alert).
SIMPLE INSTALLATION
The universal belt kit can be retrofitted on all brands of equipment – ideal for mixed fleet use.
The complete system can be installed in less than 2 hours using existing seat belt mount locations.
The belt reminder can be used in any closed cab machine with a 12V or 24V system.
Seat belts are available in various types and sizes to provide the flexibility required for mixed fleet installations.
Optional dashboard light, amplified alarm, and external beacon available - consult dealer for details.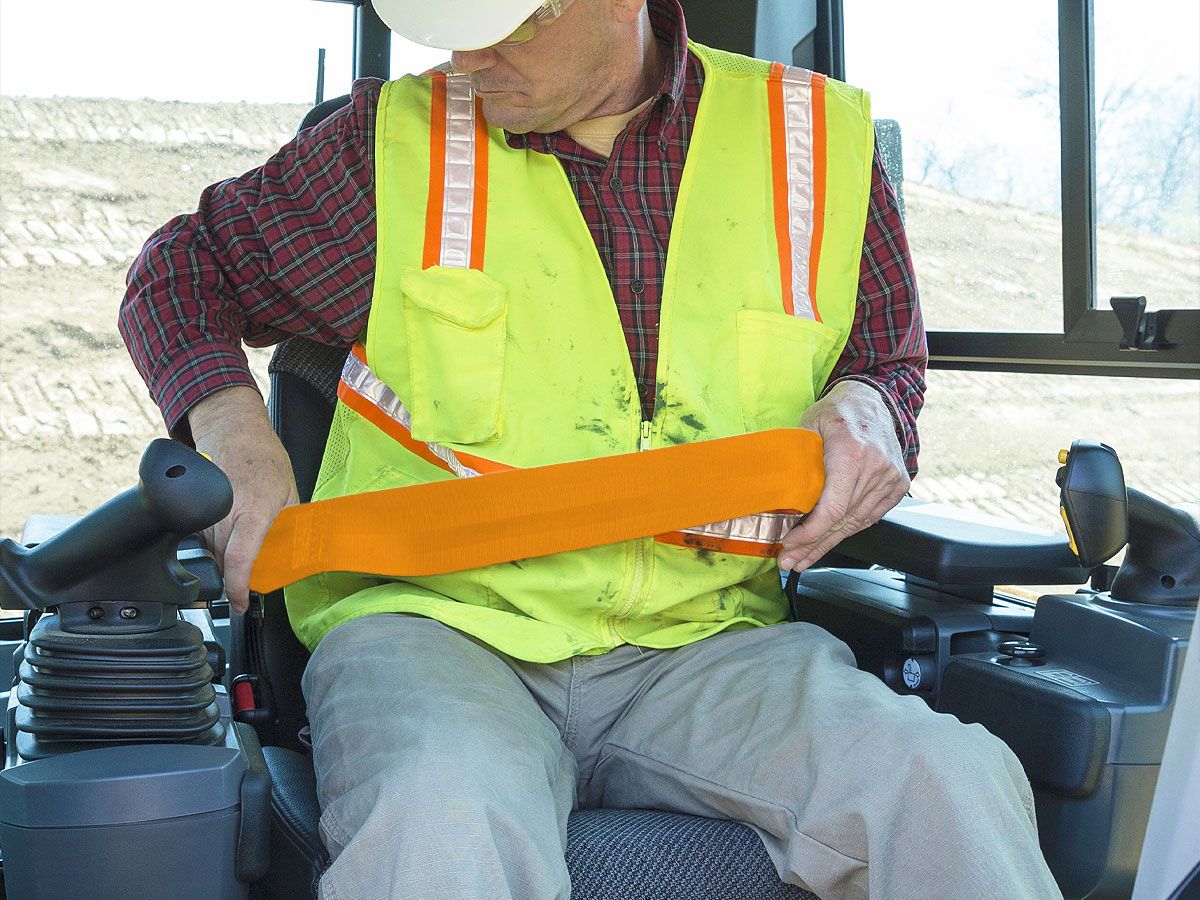 ENSURE A SAFE JOB SITE
Failure to wear a seat belt not only presents a safety risk, but it may also violate regulations.
Even a single infraction can shut down productivity and possibly result in penalties or fines.
It is recommended to replace seatbelts every three years, regardless of machine hours – follow the guidelines in your machine's operation and maintenance manual.
RETROFIT YOUR MIXED FLEET
The universal belt kit can be retrofitted on all brands of equipment – ideal for mixed fleet use.
Talk to your Cat dealer for more information and how to order the Cat Seat Belt Reminder.