CTV40-5000-BOCE Clamshell Grapple
CTV40-5000-BOCE
Cat® Clamshell Grapples help you get high production for transfer applications.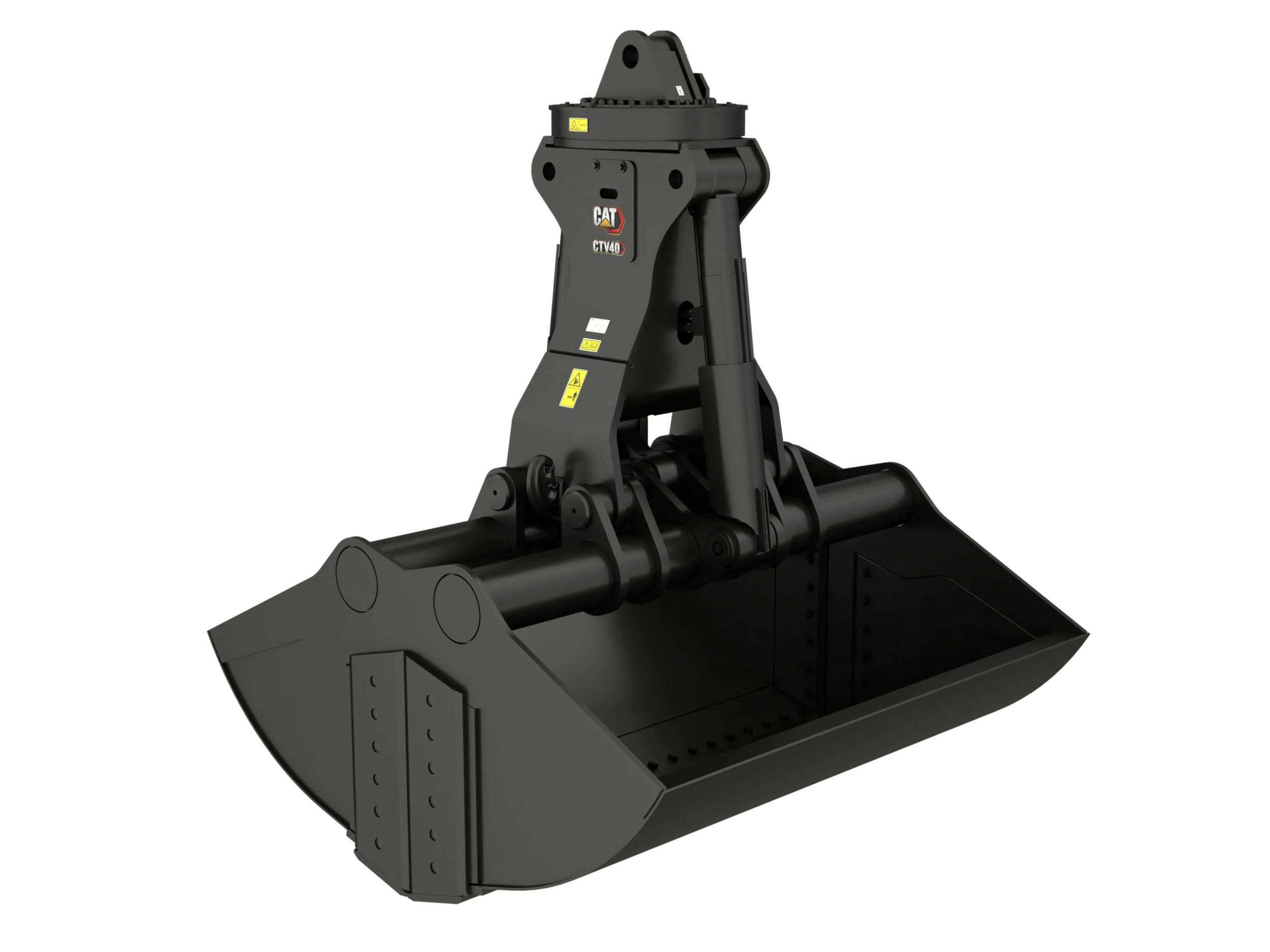 DESCRIPTION
Cat® Clamshell Grapples help you get high production for transfer applications. Move more material with fast opening and closing for short cycle times. The heavy-duty construction and low maintenance of the tool keeps it working longer helping you to save time and money.
Powerful Performance
With up to 10 percent higher fill capacity compared to other available clamshell grapples, you can transfer large volumes of loose material such as grains, coal, sand, and gravel.
Move production-sized loads with the wide shell opening for bulk material.
The powerful closing force of the grapple shells combined with fast opening and closing time helps you shorten your cycle times and stay on task to move more tons per hour.
The Cat PL161 Attachment Locator is a Bluetooth device that makes finding your attachment quick and easy. The machine's onboard Bluetooth reader or Cat App on your phone will help you locate the device automatically.
Utilizing Cat Payload for Excavators, you can achieve precise load targets and increase loading efficiency with on-the-go weighing and real-time estimates of your payload without swinging.
Cat machines are pre-programmed with optimum performance settings for your grapple to maximize the pairing and efficiency of the machine and grapple.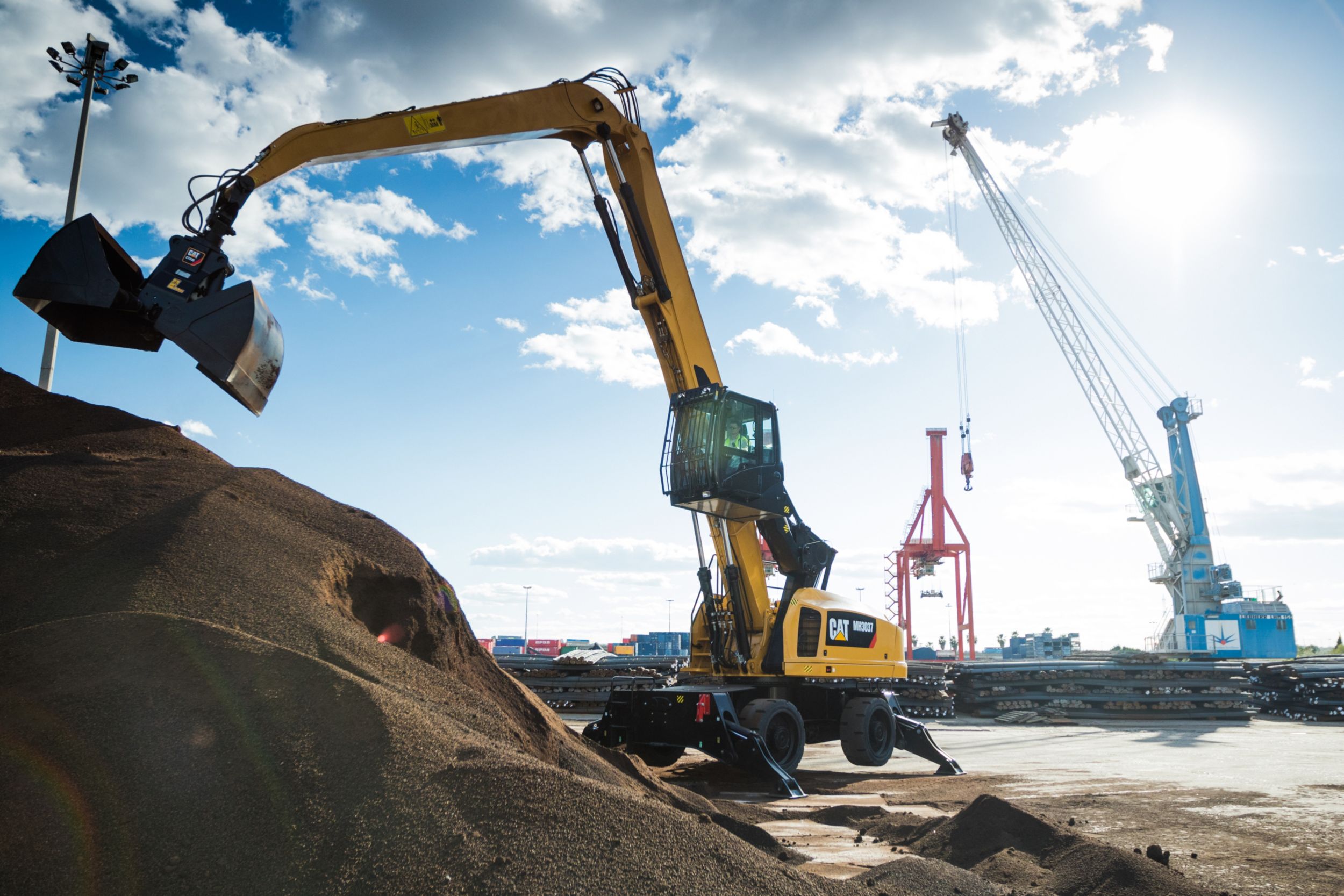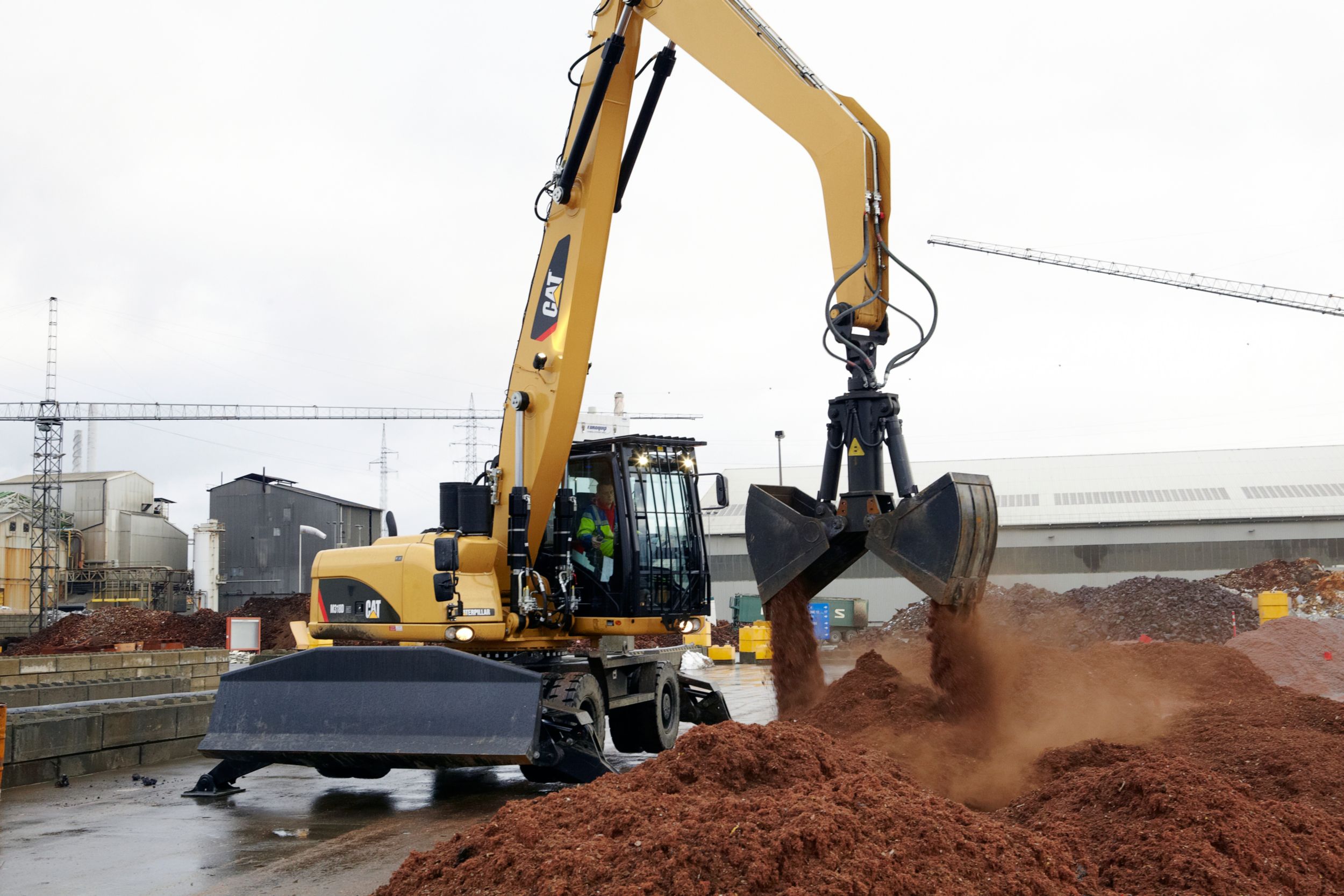 Long-lasting, Durable
The cylinder hoses are internally fitted in the structure with two removable maintenance panels to help provide optimal protection while working.
High quality and wear resistant materials are used, especially in the shells.
Pivot points equipped with dust seals and sleeve bearings will help to enhance product life.
Equipped with snubbers, the two high quality cylinders cushion the opening movement of the shells to handle hydraulic pressures up to 5,076 psi (35,000 kPa) and allow for smoother operation with less vibrations in the cab.
Two lifting hooks come standard. They are placed on both sides of the tool, which help you to lower small machines into the cargo bay of ships to help finish the job without the need to switch attachments or machines.
Options to Meet Your Needs
With a wide range of clamshell grapples, they are fitted for many sizes of excavators and material handlers. The large capacity of material ranges from 1.25 yd3 (1 m3) to 8 yd3 (6.1 m3).
Bolt-on cutting edge option for the shell will help enhance product life and work better for more abrasive materials.
Bolt-on cutting edges offer scrapers to improve the dumping of sticky material for more difficult jobs.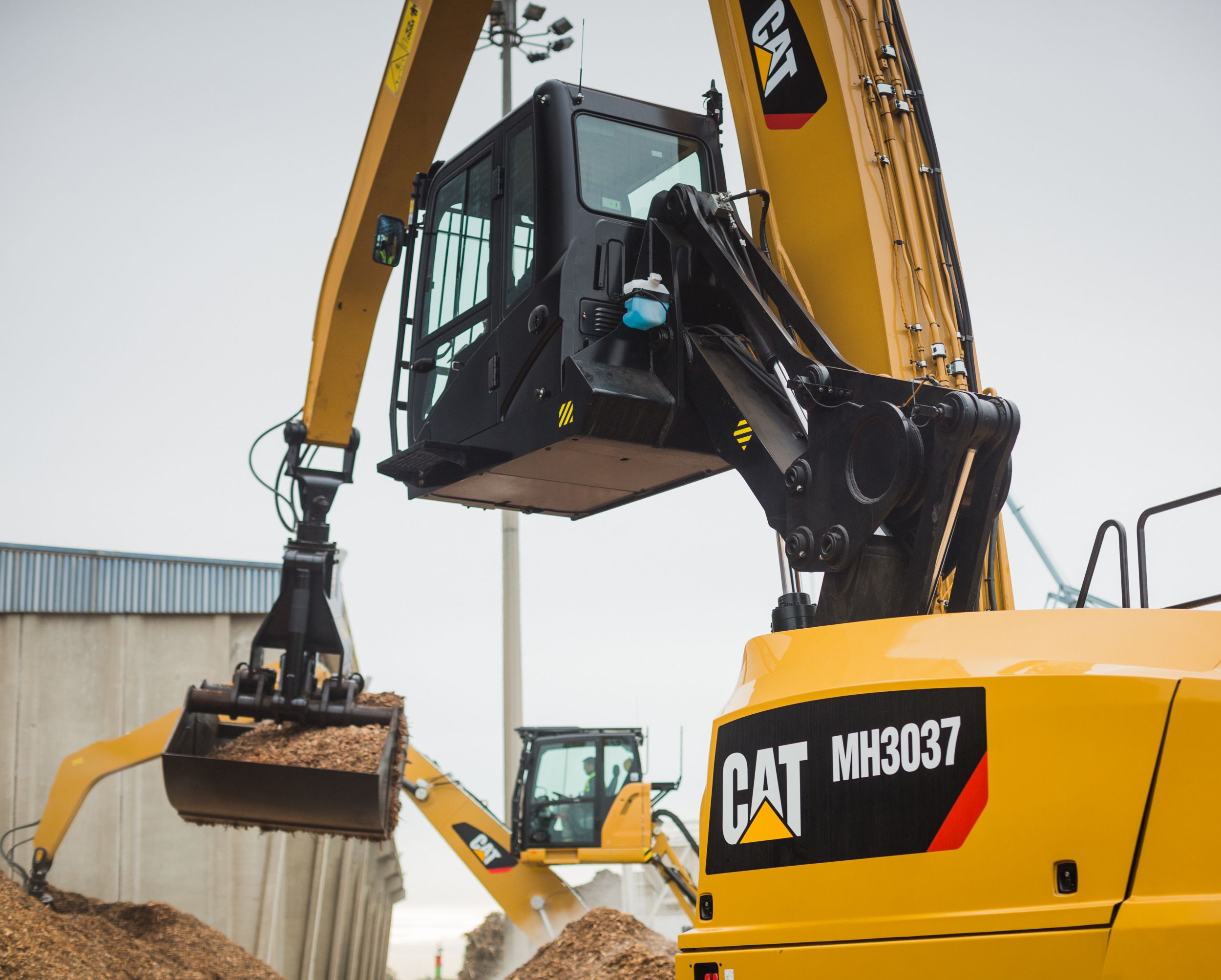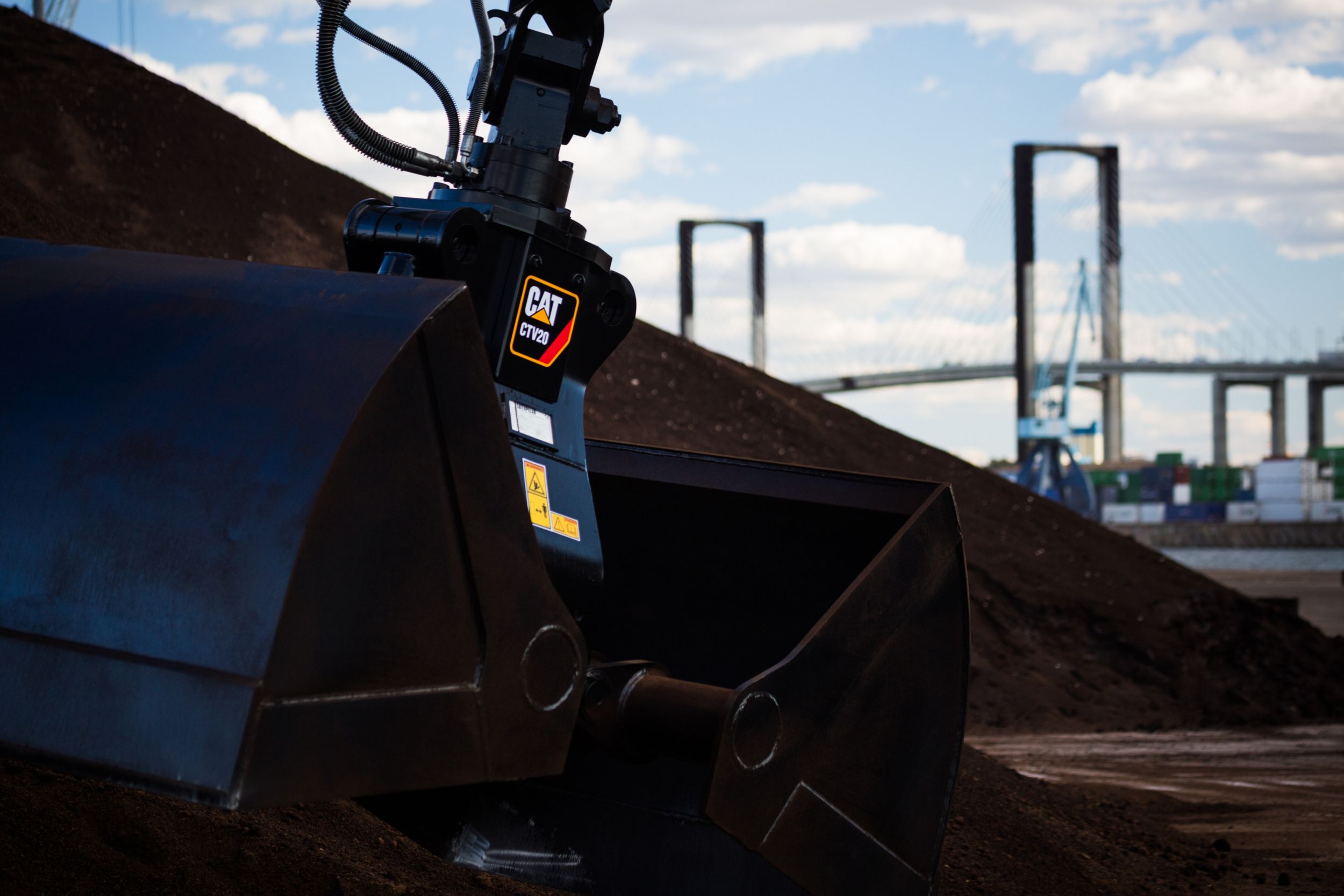 Easy to Maintain
Improved dust seals help to lock out contaminants to keep your tool working longer.
The shells are made from high-quality steel materials to withstand more jobs, as well as the bolt-on cutting edges.
Ground level access to all grease points and removable panels help make grapple maintenance simple.
Specs
Long Name:
CTV40-5000-BOCE
Name:
CTV40-5000-BOCE Clamshell Grapple
Capacity
6.5 yd³ / 5000 l
Operating Weight
11484 lb / 5209 kg
Bolt-on Cutting Edge Included
Yes
Recommended Weight Excavator Minimum
40 ton (US) / 40 ton (US)
Recommended Weight Excavator Maximum
65 ton (US) / 65 ton (US)
Recommended Weight Material Handler Minimum
65 ton (US) / 65 ton (US)
Recommended Weight Material Handler Maximum
90 ton (US) / 90 ton (US)
SEE HOW CTV40-5000-BOCE Clamshell Grapple COMPARES AGAINST FREQUENTLY COMPARED PRODUCTS.
Clamshell Grapples
CTV40-5000-BOCE Clamshell Grapple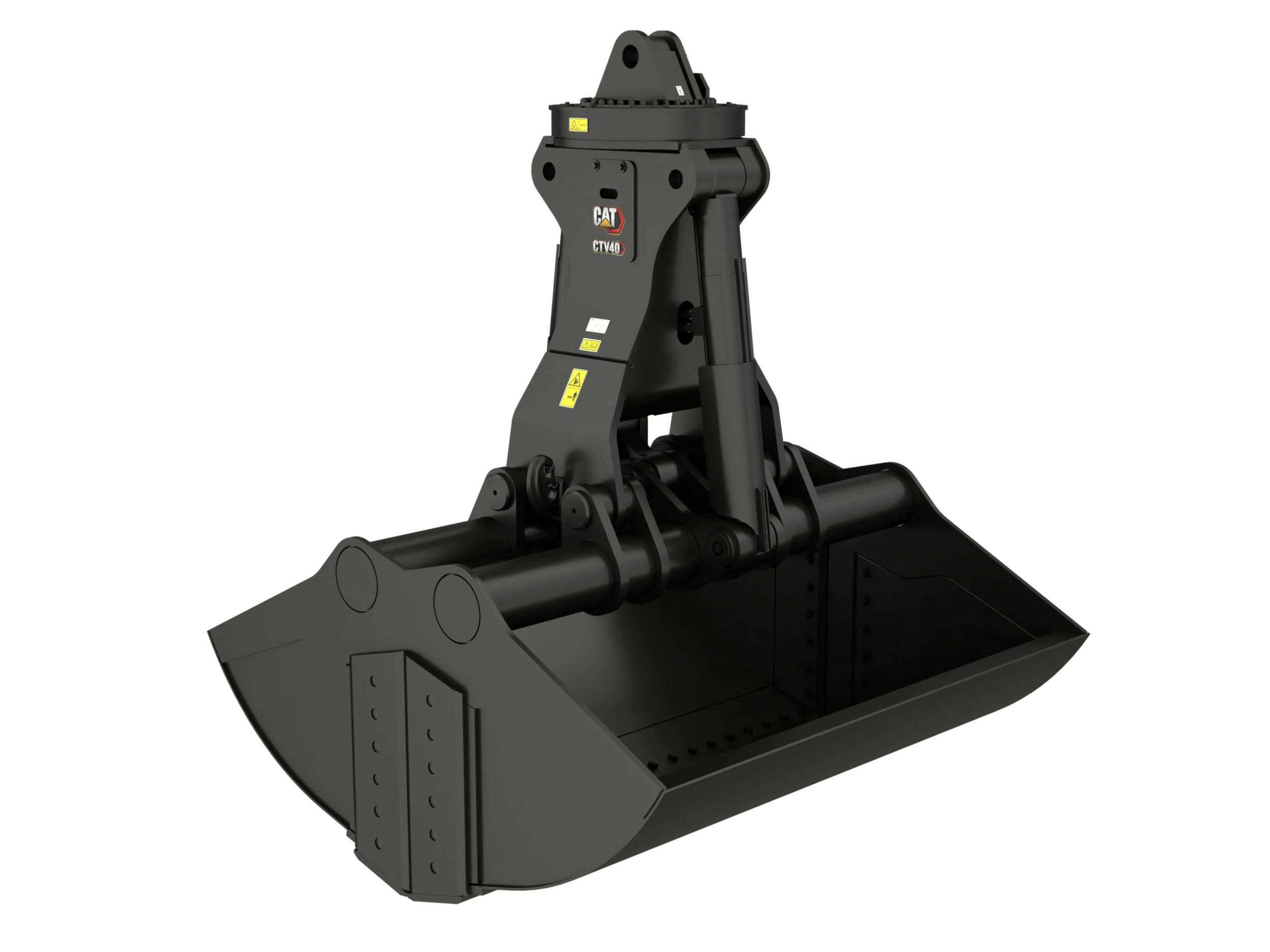 Brand

Caterpillar

Status

Current

Capacity

6.5 yd³ / 5000 l

Operating Weight

11484 lb / 5209 kg

Bolt-on Cutting Edge Included

Yes

Recommended Weight Excavator Minimum

40 ton (US) / 40 ton (US)

Recommended Weight Excavator Maximum

65 ton (US) / 65 ton (US)

Recommended Weight Material Handler Minimum

65 ton (US) / 65 ton (US)

Recommended Weight Material Handler Maximum

90 ton (US) / 90 ton (US)
Clamshell Grapples
CTV40-5000 Clamshell Grapple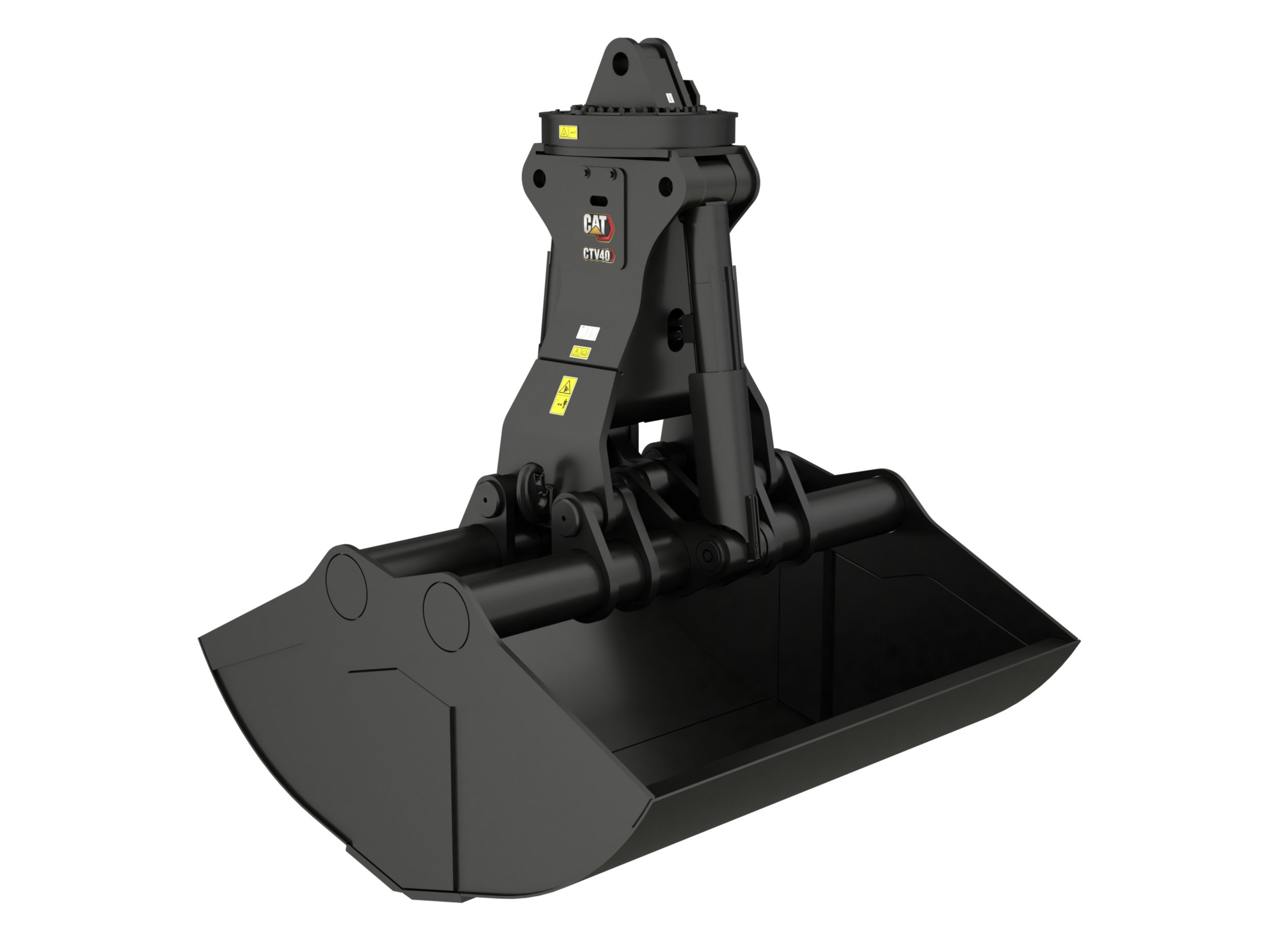 Brand

Caterpillar

Status

Current

Capacity

6.5 yd³ / 5000 l

Operating Weight

10216 lb / 4634 kg

Bolt-on Cutting Edge Included

No

Recommended Weight Excavator Minimum

40 ton (US) / 40 ton (US)

Recommended Weight Excavator Maximum

65 ton (US) / 65 ton (US)

Recommended Weight Material Handler Minimum

65 ton (US) / 65 ton (US)

Recommended Weight Material Handler Maximum

90 ton (US) / 90 ton (US)
Clamshell Grapples
CTV40-6100 Clamshell Grapple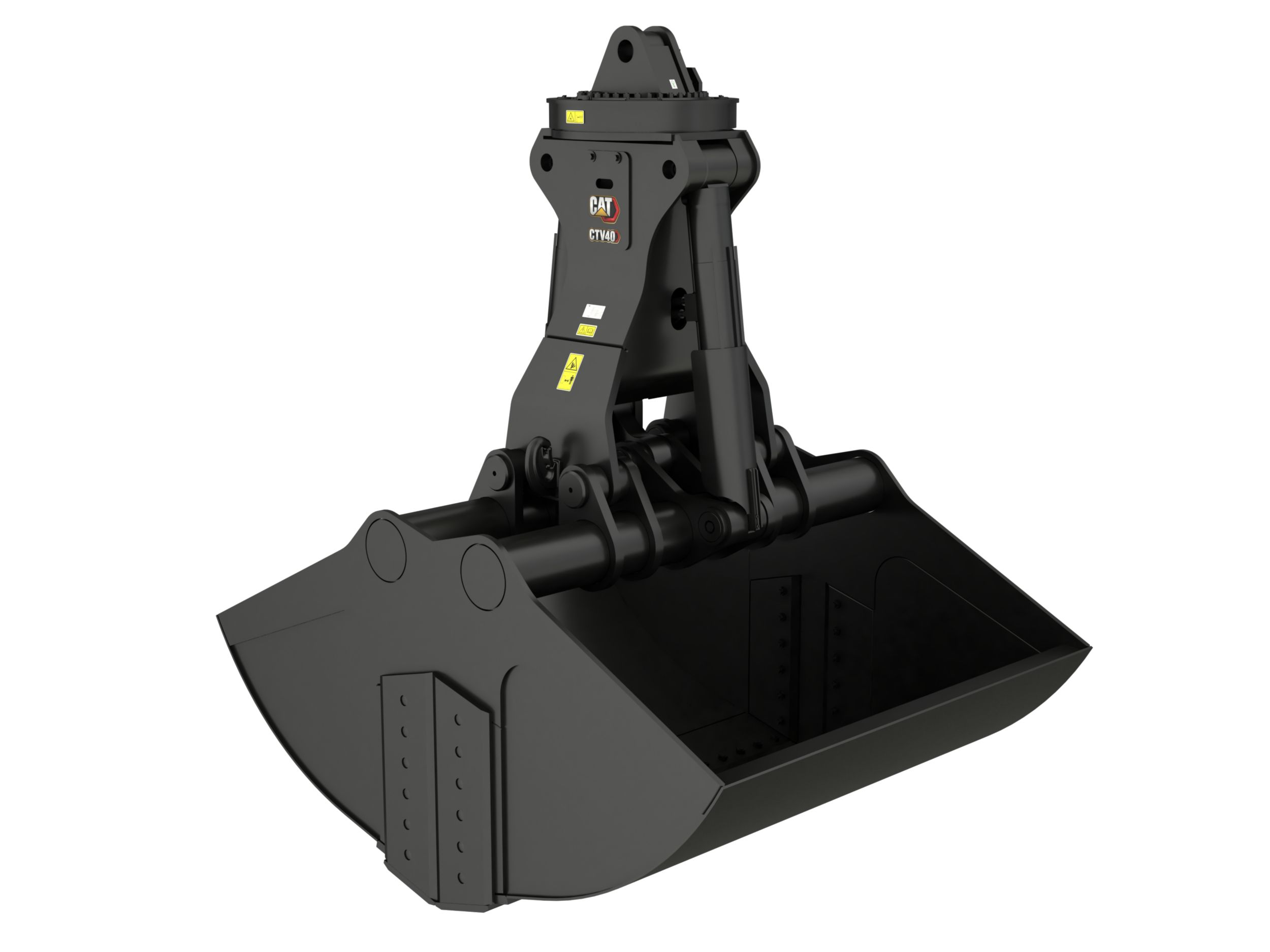 Brand

Caterpillar

Status

Current

Capacity

8 yd³ / 6100 l

Operating Weight

10355 lb / 4697 kg

Bolt-on Cutting Edge Included

No

Recommended Weight Excavator Minimum

40 ton (US) / 40 ton (US)

Recommended Weight Excavator Maximum

65 ton (US) / 65 ton (US)

Recommended Weight Material Handler Minimum

65 ton (US) / 65 ton (US)

Recommended Weight Material Handler Maximum

90 ton (US) / 90 ton (US)