D5
D5 Dozer
Since the 1920's Cat® bulldozers have been on the job. Cat D5 track dozers heavy duty design and easy controls will save you time and money on today's jobsite.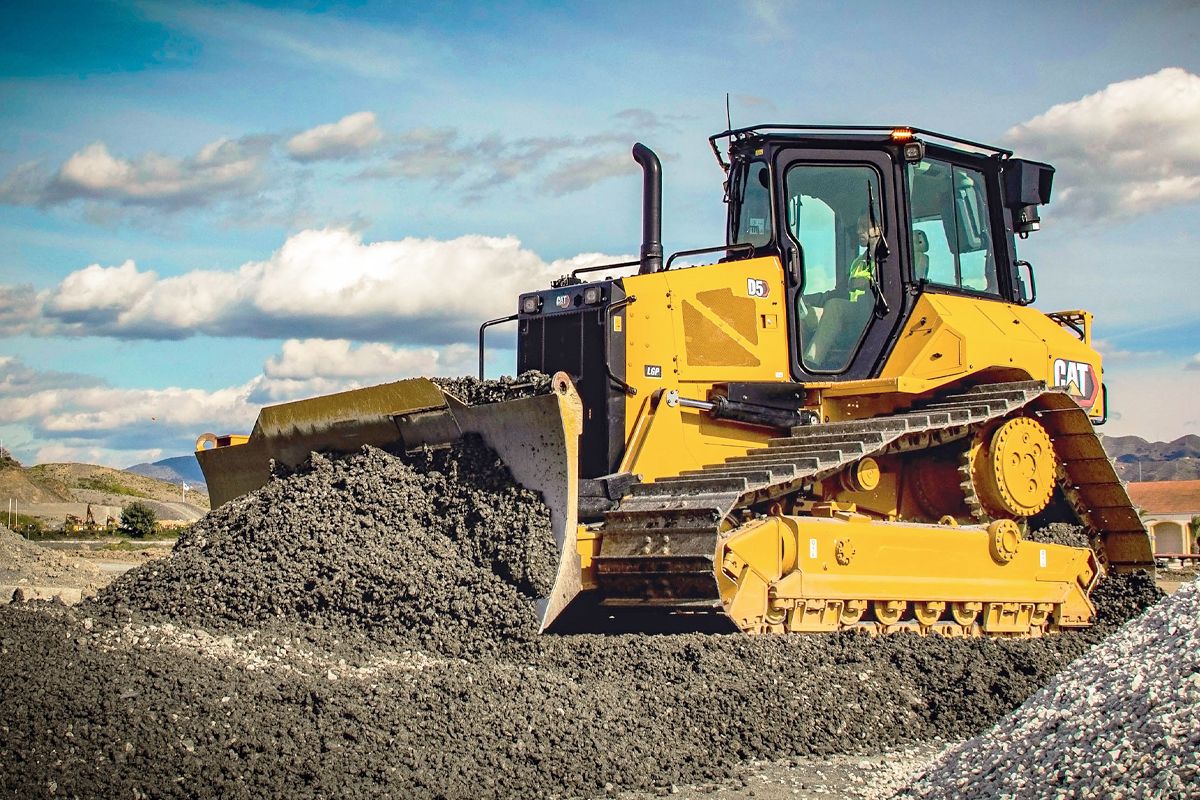 DESCRIPTION
The new Cat D5 succeeds the renowned D6N with superior performance, a fully automatic transmission and the broadest choice of technology features to help you get the most from your dozer. Nimble and responsive, it has power for dozing and finesse for grading.
Cat D5 Dozer Steering and Agility
Cat D5 Dozer Easy Service Access
D5 Dozer VPAT Blade Range of Motion
Cat Command for Dozing: Preston Contractors
NEXT GENERATION PERFORMANCE
Harness added weight and horsepower to take on a wide range of dozing and grading tasks.
Improved steering, tighter turning radius, quicker turns at the end of each pass help you finish jobs faster.
Fully automatic 3-speed transmission gives you seamless acceleration, faster cycle times and more nimble movement around the jobsite.
No need to shift – just set your desired ground speed and the dozer adjusts for maximum fuel efficiency and power to the ground.
Agility and ideal machine balance help you achieve high quality grades quickly.
Take on heavier work with a new purpose-built push arm model.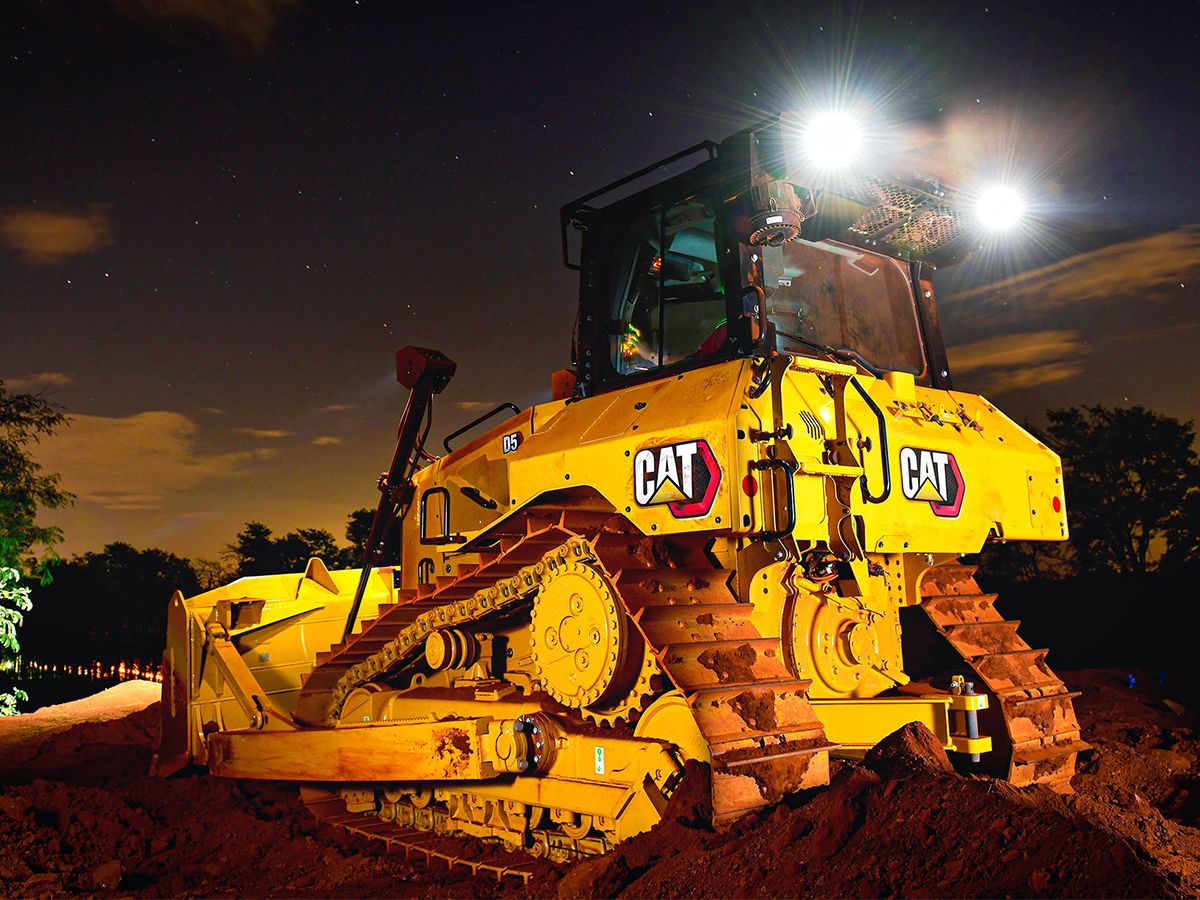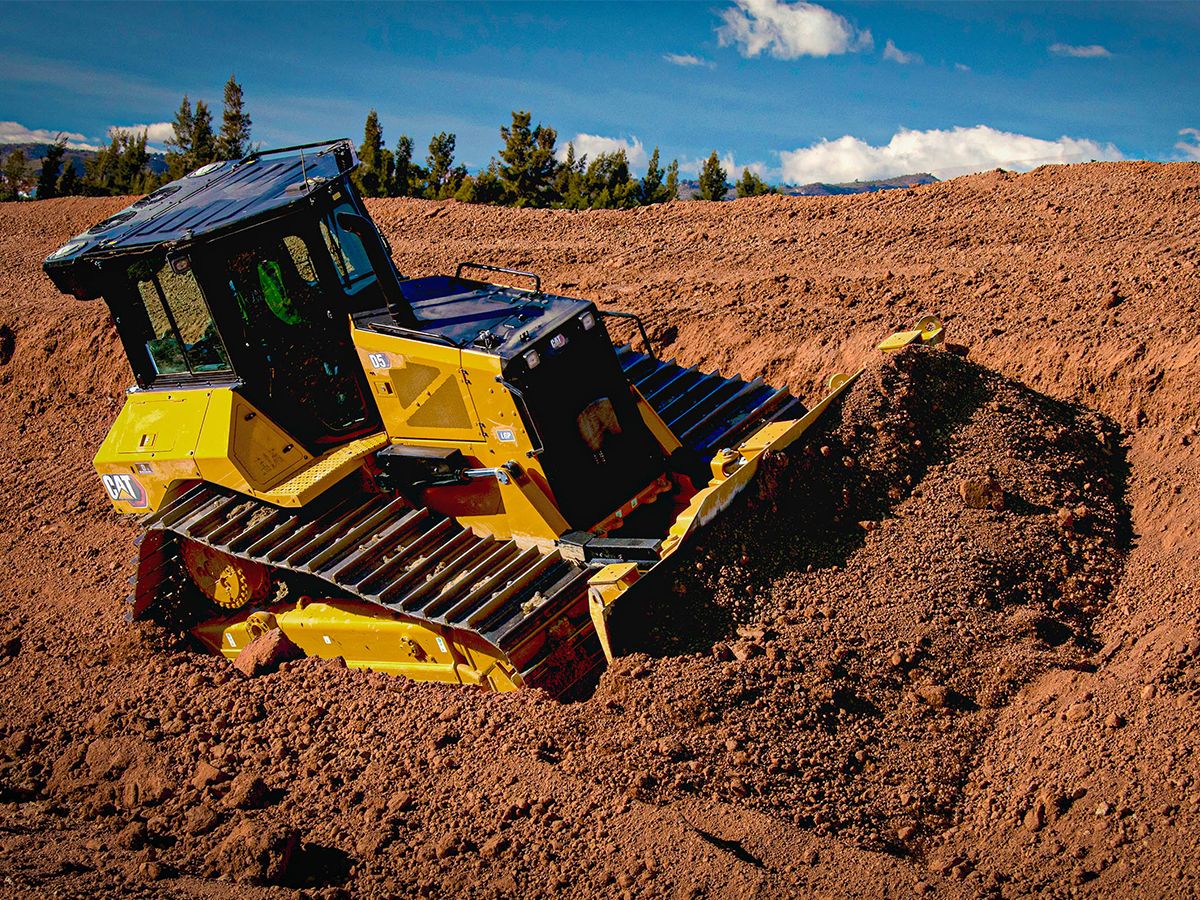 UNPRECEDENTED TECHNOLOGY CHOICES
Cat Grade with Slope Assist™ automatically maintains operator's pre-established blade position without a GPS signal – no additional hardware or software needed.
Factory integrated Cat Grade with 3D uses GPS to control the blade so you can get to design plan faster.
Cat Grade with 3D has no masts – small antennas are integrated into the cab roof and GPS receivers are mounted inside the cab for better protection.
Grade operator interface is intuitive and easier to use: 10-in (254 mm) touchscreen, Android OS platform, operates like a smart phone.
Slope Indicate shows machine cross-slope and fore/aft orientation right on the main display to help operators with slope work.
Attachment Ready Option (ARO) comes from the factory with key sensors and wiring installed so you can easily upgrade to fully integrated grade control or blade mounted system.
All Cat Grade systems are compatible with radios and base stations from Trimble, Topcon, and Leica.
Already invested in a grade infrastructure? You can install grade systems from Trimble, Topcon, and Leica onto the machine.
Premium cab package includes remote control ready wiring, allowing for dealer installation of a plug-and-play roof-mounted remote control unit.
Cat Command for Dozing*provides a remote control solution for enhanced safety and greater productivity and is offered as a Command Console for line-of-sight (LOS) remote control, or with a Command Station for LOS and non-line-of-sight (NLOS) remote control.
*Please consult your Cat dealer for availability.
DESIGNED FOR OPERATORS
Completely redesigned, more spacious cab for a whole new standard in comfort and productivity.
More glass area, steeper hood angle provide 30% better forward visibility than the previous model.
New 10-in (254 mm) touchscreen display with easy-to-use operator interface.
Standard High Definition rearview camera shows prominently in the main display.
Wider air suspension seat has multiple adjustments for personalized comfort.
Entire armrest adjusts forward and backward independent of the seat.
More storage spaces throughout the cab.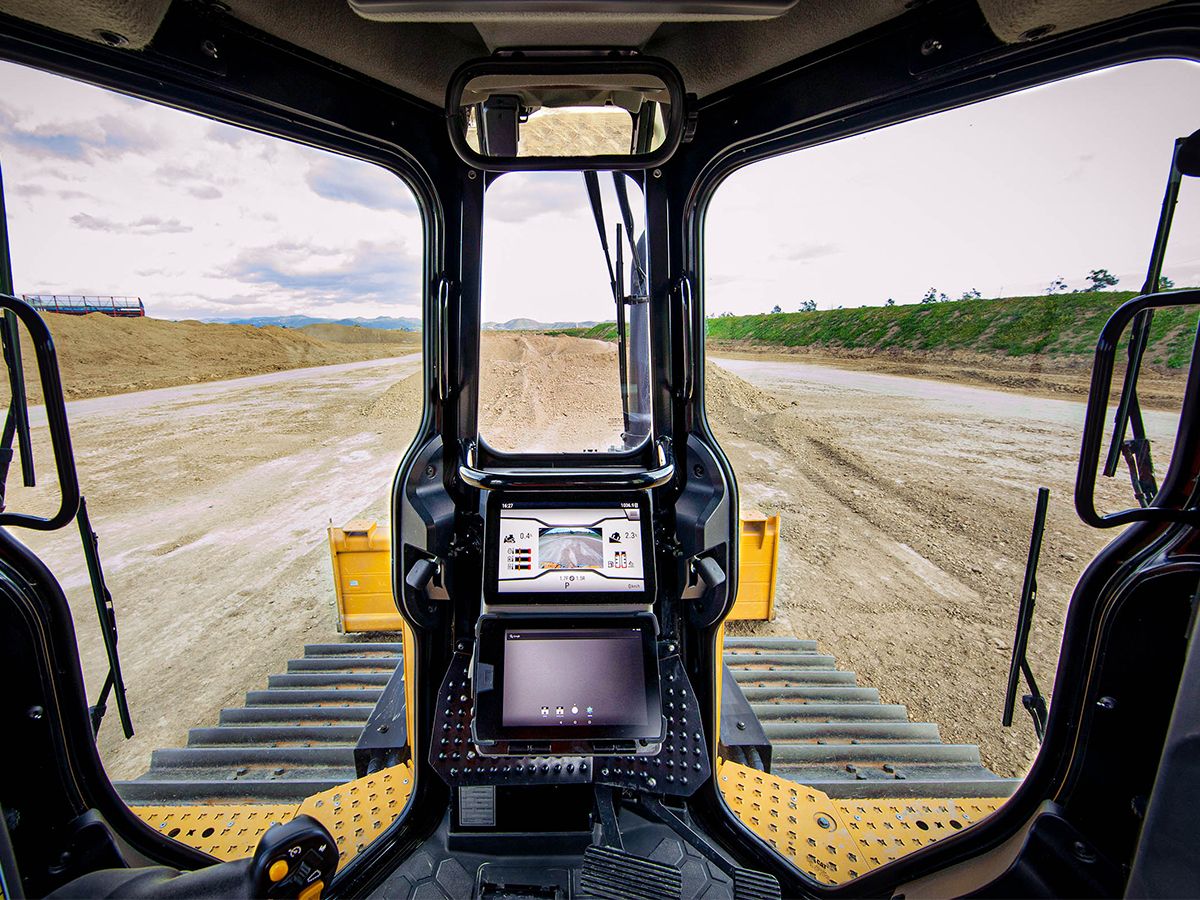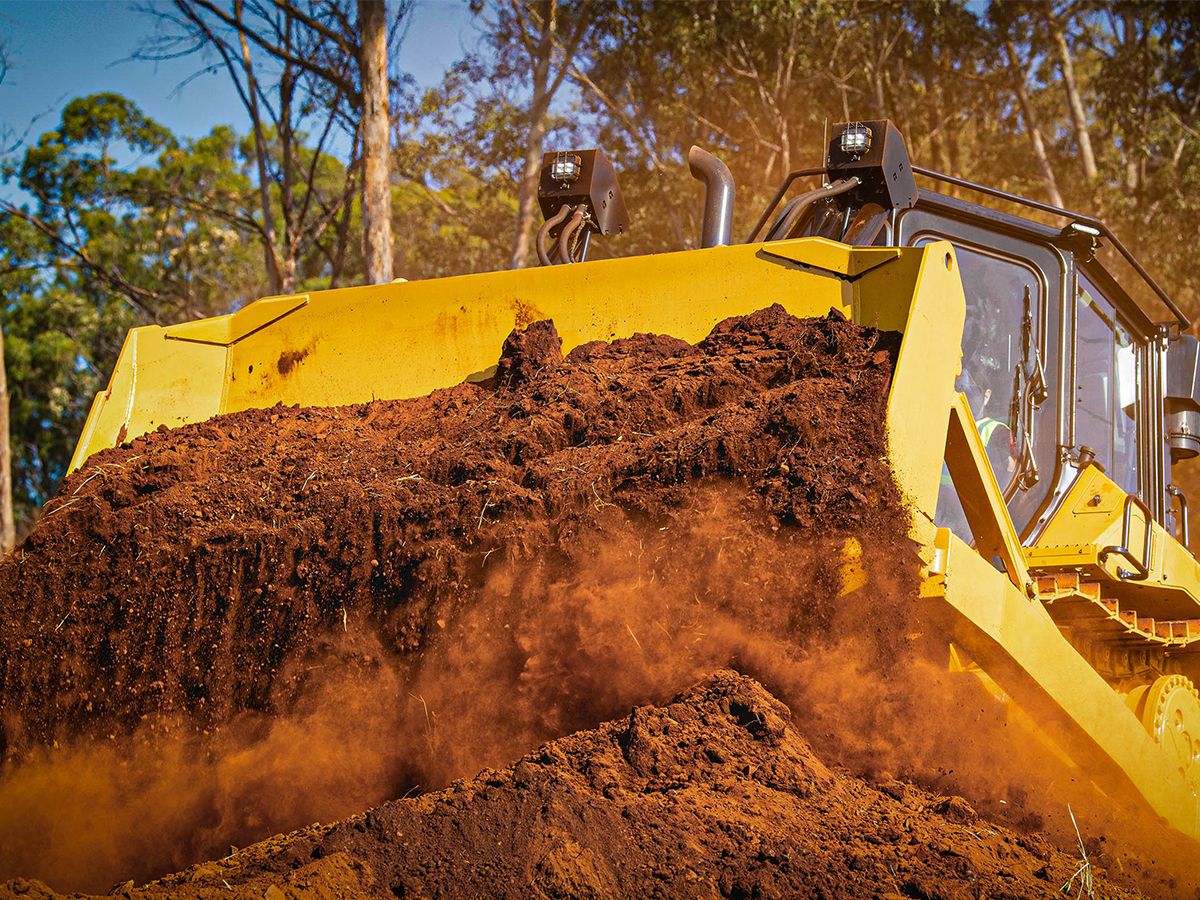 BOOST OPERATOR EFFICIENCY
New assist features work behind the scenes to help make machine operation easier.
Make the most of every pass with Blade Load Monitor to help you optimize blade capacity.*
Stable Blade seamlessly works with operator inputs to help produce a smoother surface.
Traction Control automatically reduces track slip to save you time, fuel and track wear.*
AutoCarry automates blade lift to help you maintain consistent blade load and help reduce track slip.*
Power train automatically controls brakes, transmission and steering to provide tighter turns and help operators more easily work on slopes.
*Feature not operational indoors or in areas where a GPS signal is not available.
LONG TERM VALUE AND DURABILITY
Heavier, more robust machine helps increase uptime and reduce overall operating cost.
Hydraulic and electrical lines running to the blade are guarded for better protection.
More robust track roller frame gives you added durability to take on heavier work.
Heavy Duty Extended Life undercarriage – HDXL DuraLink™ – offers up to 20% more seal life in high impact conditions.
New Cat Abrasion undercarriage is your lowest cost-per-hour solution for high abrasion and low impact jobsites. The new design offers double the seal life and eliminates bushing turns, reducing your costs up to 50% per hour compared to traditional undercarriage. Reduces link scalloping for smoother operation.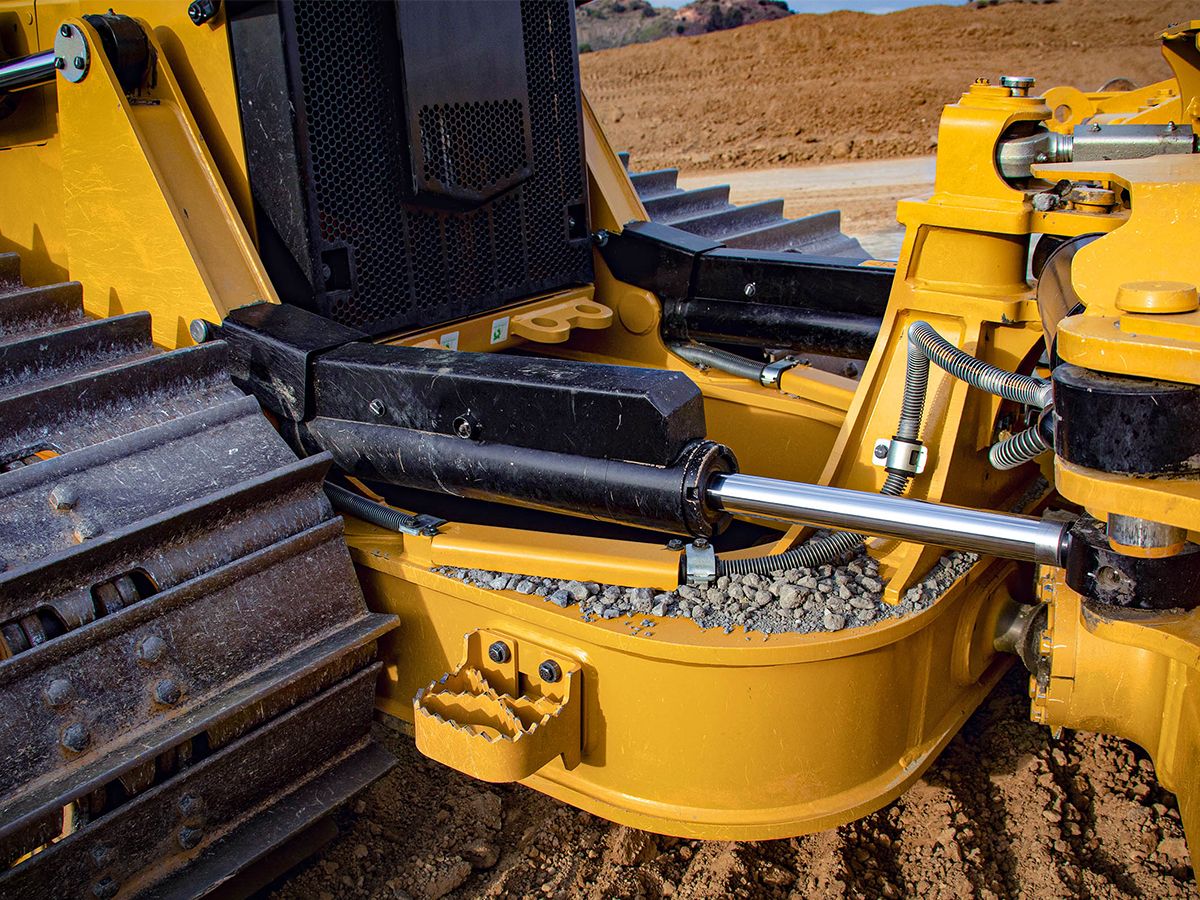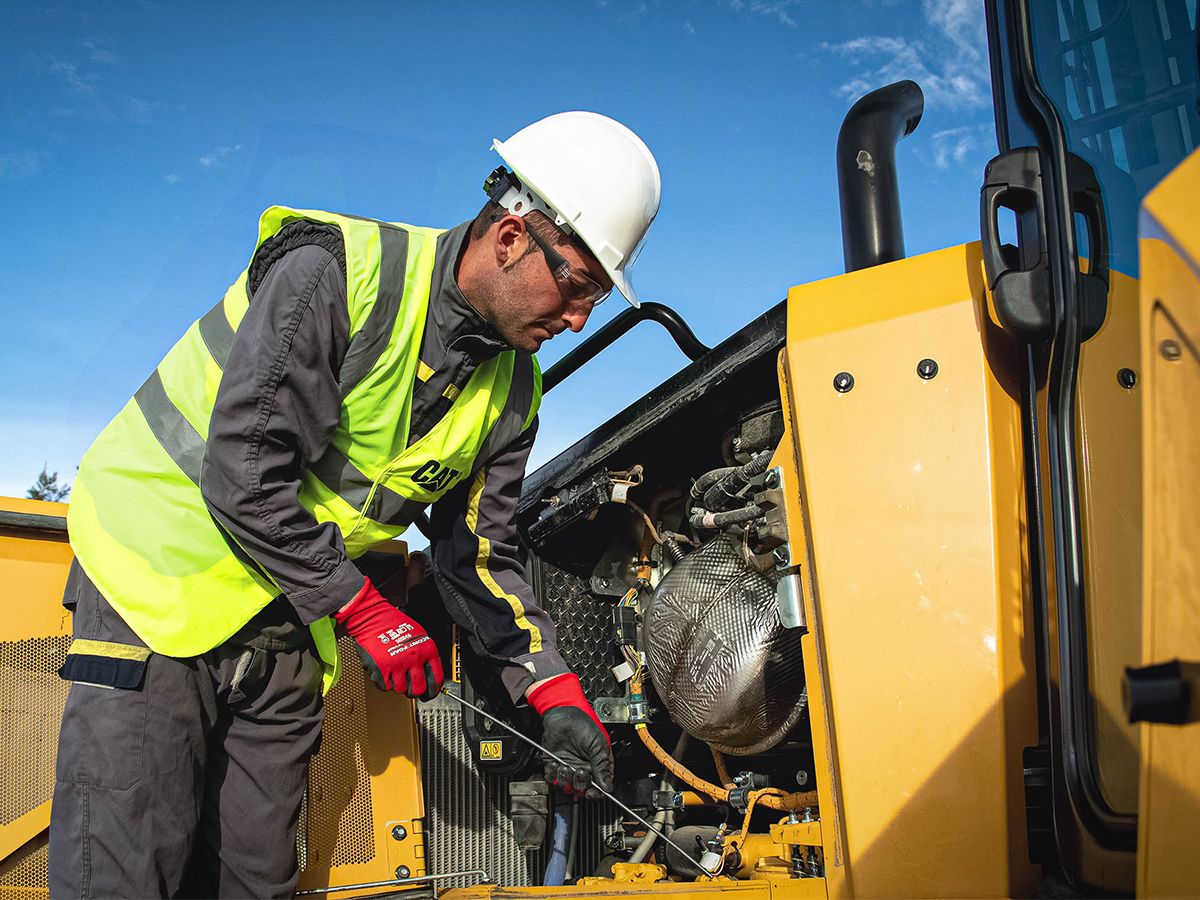 LOWER MAINTENANCE COSTS
Up to 10% lower maintenance costs.
Easy access to maintenance points and a new ladder at the back of the machine save you time on daily tasks.
Reversible hydraulic demand fan helps remove debris while you work, saving cleanout and maintenance time.
Extended filter life and longer life LED lights help save you time and money.
Easy access under the cab floor if needed. Cab can be removed in about 30 minutes.
BECAUSE UPTIME COUNTS
Product Link™ collects machine data that can be viewed online through web and mobile applications.
Access information anytime, anywhere with VisionLink® – and use it to make informed decisions that boost productivity, lower costs, simplify maintenance, and improve safety and security on your job site.
The Cat App helps you manage your assets - at any time - right from your smartphone. See fleet location and hours, get critical required maintenance alerts, and even request service from your local Cat dealer.
Remote Troubleshoot saves time and money by allowing your Cat dealer to perform diagnostic testing remotely.*
Remote Flash updates on-board software without a technician being present, at a time that is convenient for you, potentially reducing update time by as much as 50%.

* Contact your Cat dealer for availability date by machine model.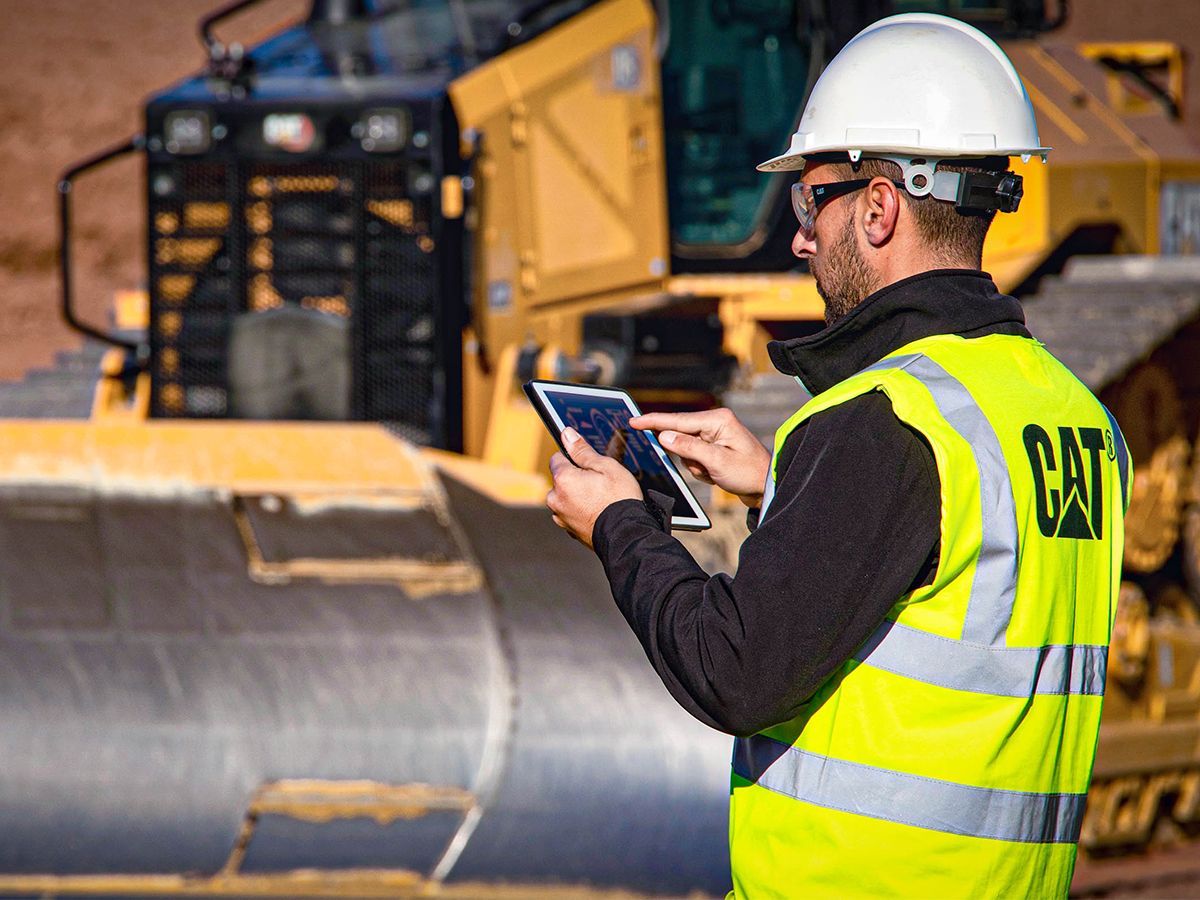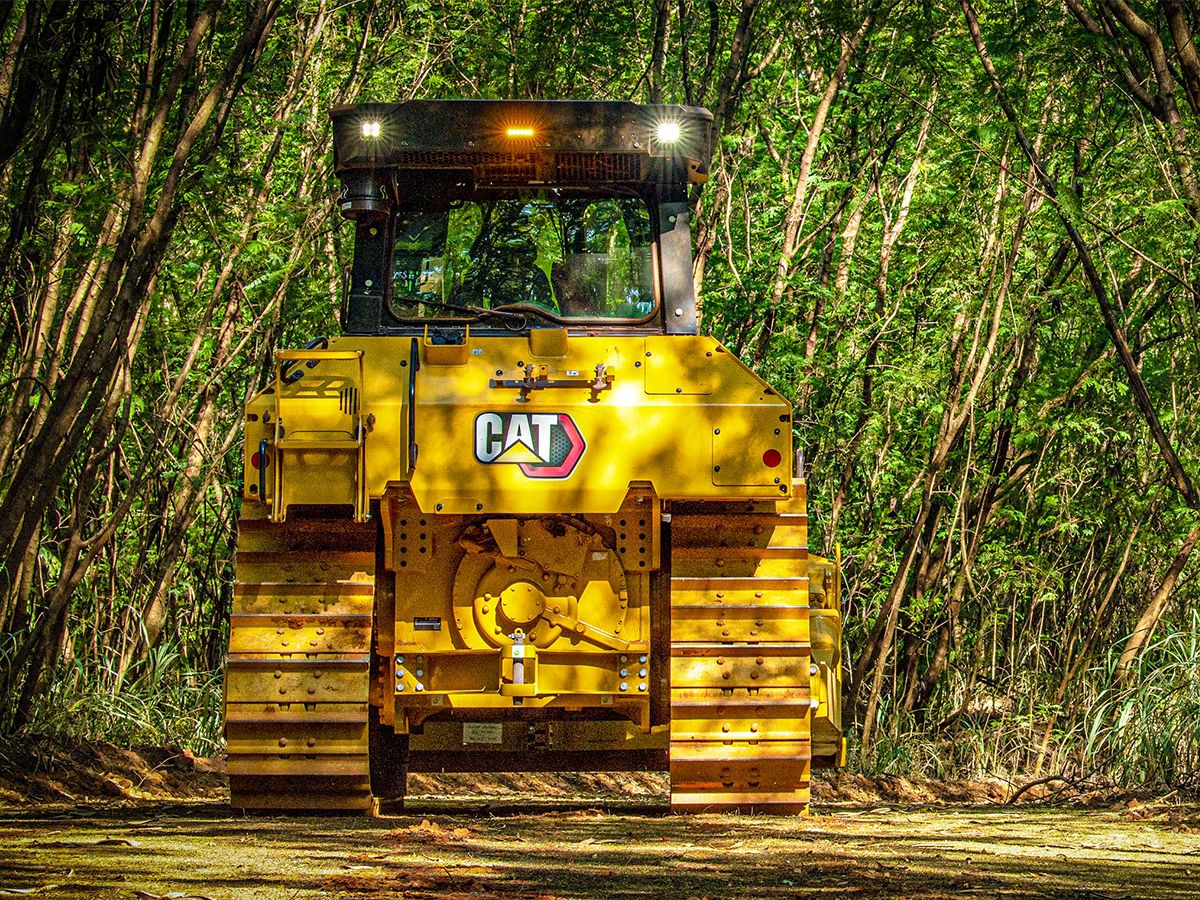 PURPOSE BUILT SPECIALTY MODELS
Waste Handler/Landfill Arrangement is a heavy duty dozer with specialized guarding, striker bars and seals to help protect the machine from impact and airborne/wrapping debris. Cooling is designed for high debris environments and easy cleanout. Cab is designed for high impact and specialized air handling features help deliver cleaner air to the machine. Landfill blades and center-hole track shoes help optimize your waste handler for the job.
Forestry Arrangement is a heavy duty dozer with optional machine protection like sweeps, screens and added guarding to help protect the machine in harsh conditions. Cooling system is designed for high debris environments, with easy access for cleanout.
Fire suppression dozer is outfitted with specialized protection against fire and heat, operator safety features and added machine protection for forest fire fighting and prevention.
Standard Equipment
Optional Equipment
Specs
Docs
Specs
Power - Net
170 HP / 127 kW
Net Power - Rated - ISO 9249/SAE J1349
170 HP / 127 kW
Net Power - Rated - ISO 9249/SAE J1349 (DIN)
172 mhp / 172 mhp
Emissions
U.S. EPA Tier 4 Final/EU Stage V/Japan 2014 (Tier 4 Final)/Korea Tier 4 Final
Note (1)
Rated horsepower at 1770 rpm. Net power advertised is the power available at the engine flywheel when the engine is equipped with a fan, air cleaner, clean emissions module and alternator. Advertised power is tested per the specified standard in effect at the time of manufacture.
Note (2)
All non-road Tier 4 Interim and Final, Stage IIIB, IV and V, Japan 2014 (Tier 4 Final) and Korea Tier 4 Final diesel engines are required to use only Ultra Low Sulfur Diesel (ULSD) fuels containing 15 ppm EPA/10 ppm EU (mg/kg) sulfur or less. Biodiesel blends up to B20 (20% blend by volume) are acceptable when blended with 15 ppm (mg/kg) sulfur or less ULSD. B20 should meet ASTM D7467 specification (biodiesel blend stock should meet Cat biodiesel spec, ASTM D6751 or EN 14214). Cat DEO-ULS or oils that meet the Cat ECF-3, API CJ-4, and ACEA E9 specification are required. Consult your OMM for further machine specific fuel recommendations.
Note (3)
Diesel Exhaust Fluid (DEF) used in Cat Selective Catalytic Reduction (SCR) systems must meet the requirements outlined in the International Organization for Standardization (ISO) standard 22241.
Note (4)
Basic machine specs provided below. For complete specifications and dimensions by configuration, blade and track shoe offerings and more, please visit the product download section to view the full Technical Specifications document.
Operating Weight
42263 lb / 19170 kg
Power Train
Fully Automatic 3-Speed
Service Refill Capacities
Fuel Tank
83.2 gal (US) / 315 l
DEF Tank
4.2 gal (US) / 16 l
Air Conditioning
The air conditioning system on this machine contains the fluorinated greenhouse gas refrigerant R134a (Global Warming Potential = 1430). The system contains 1.36 kg of refrigerant which has a CO2 equivalent of 1.946 metric tonnes.
Operating Weight
37875 lb / 17180 kg
Ground Pressure
6.9 psi / 47.6 kPa
Width of Standard Shoe
24 in / 610 mm
Blade Capacity
4.6 yd³ / 3.5 m³
Operating Weight
42263 lb / 19170 kg
Ground Pressure
4.7 psi / 32.6 kPa
Width of Standard Shoe
33 in / 840 mm
Blade Capacity
5.5 yd³ / 4 m³
Operating Weight
39198 lb / 17780 kg
Ground Pressure
6 psi / 41.4 kPa
Width of Standard Shoe
24 in / 610 mm
Blade Capacity
4.6 yd³ / 3.5 m³
Operating Weight
38228 lb / 17340 kg
Ground Pressure
7 psi / 48.2 kPa
Width of Standard Shoe
24 in / 610 mm
Blade
Semi-Universal (SU)
Blade Capacity
5.6 yd³ / 4.3 m³
Note (1)
Configurations and features may vary by region. Please consult your Cat dealer for availability in your area.