G3412C
G3412C Low Emissions Gas Compression Engine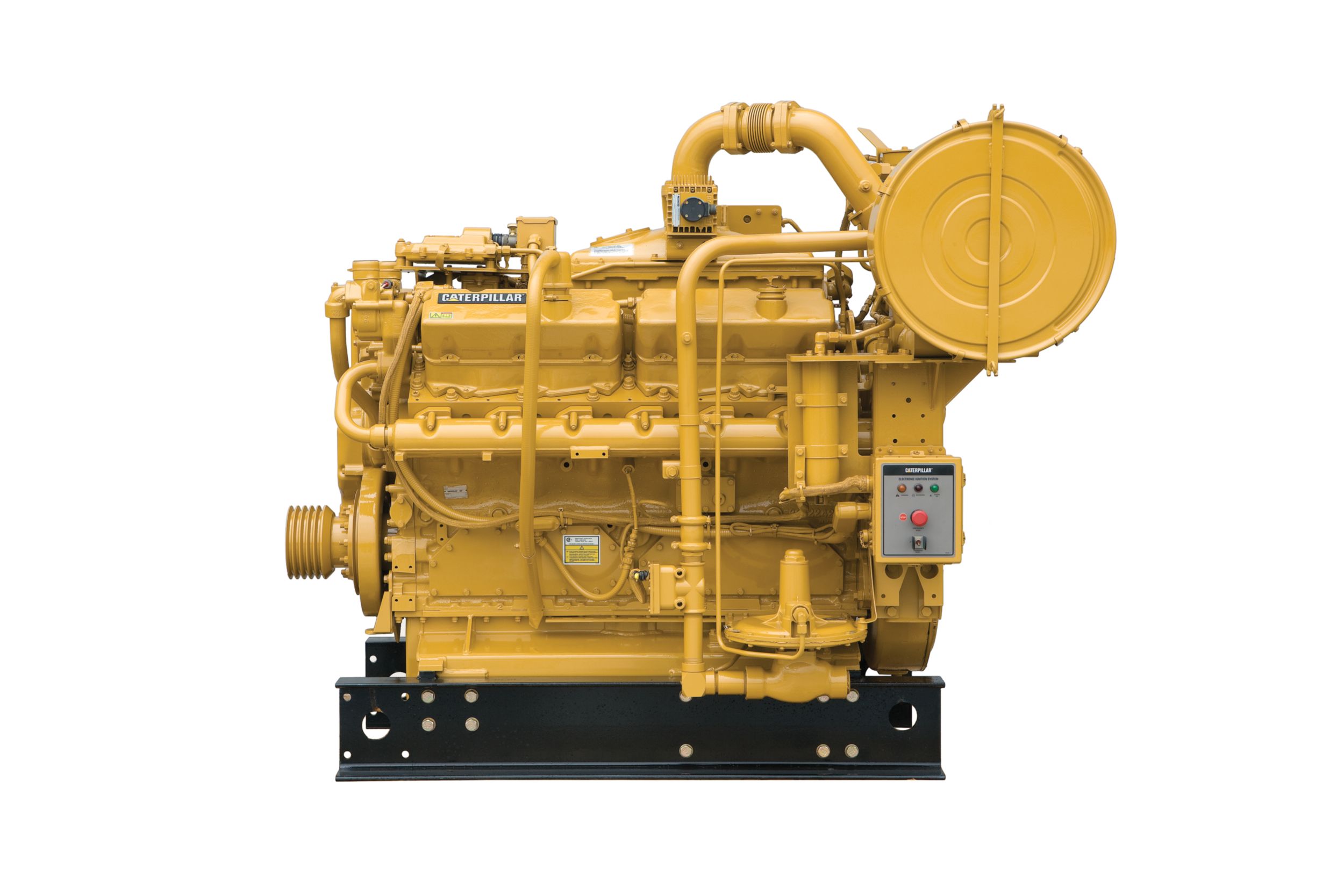 DESCRIPTION
Tough and durable, built on the industry-standard G3400 platform bring maximum uptime and low operating cost to your operation. G3412C Low Emissions (LE) engines meet the most demanding continuous duty gas compression applications with virtually no unscheduled downtime.Ideal applications for G3412C (LE) engines include gas lift, gas gathering, and wellhead gas compression. Cat G3412C (LE) gas engine. Ratings: 475 bkW (637 bhp) @ 1800 rpm are NSPS site compliant capable with customer-provided aftertreatment.
Engine Design
- Proven reliability and durability- Ability to burn a wide spectrum of gaseous fuels- Robust diesel strength design prolongs life and lowersowning and operating costs- Broad operating speed range
Emissions
- Meets U.S. EPA Spark Ignited Stationary NSPSEmissions for 2007/8- 2.0 g/bhp-hr NOx emission versions available- Larger turbocharger and aftercooler provide leanair/fuel mixture, low emissions, and excellent fuelconsumption
Lean Burn Engine Technology
Lean-burn engines operate with large amounts of excessair. The excess air absorbs heat during combustionreducing the combustion temperature and pressure,greatly reducing levels of NOx. Lean-burn design alsoprovides longer component life and excellent fuelconsumption.
Caterpillar Electronic Ignition System (EIS)
Detonation sensitive timing protects the engine againstdetonation damage. Higher voltage and longer sparkduration mean easier starts, fewer misfires, andsmoother operation. Diagnostic codes help pinpointcylinder and component of interest. Spark plugmaintenance codes identify spark plug condition
Ease of Operation
- Deep sump oil pan has a larger capacity for normal750-hour oil change intervals- High-strength pan and rails for excellent mounting andstability- Side covers on block allow for inspection of internalcomponents
Full Range of Attachments
Large variety of factory-installed engine attachmentsreduces packaging time
Testing
Every engine is full-load tested to ensure proper engineperformance.
Gas Engine Rating Pro
GERP is a web-based program designed to provide siteperformance capabilities for Cat®natural gas enginesfor the gas compression industry. GERP providesengine data for your site's altitude, ambient temperature,fuel, engine coolant heat rejection, performance data,installation drawings, spec sheets, and pump curves.
Product Support Offered Through Global Cat Dealer
More than 2,200 dealer outletsCat factory-trained dealer technicians service everyaspect of your petroleum engineCat parts and labor warrantyPreventive maintenance agreements available for repairbefore-failure optionsS•O•SSM program matches your oil and coolant samplesagainst Caterpillar set standards to determine:- Internal engine component condition- Presence of unwanted fluids- Presence of combustion by-products- Site-specific oil change interval
Over 80 Years of Engine Manufacturing Experience
Over 60 years of natural gas engine productionOwnership of these manufacturing processes enablesCaterpillar to produce high quality, dependable products.- Cast engine blocks, heads, cylinder liners, and flywheelhousings- Machine critical components- Assemble complete engine
Web Site
For all your petroleum power requirements, visit www.catoilandgasinfo.com
Standard Equipment
Optional Equipment
Specs
Docs
Specs
Long Name:
G3412C Low Emissions Gas Compression Engine
Maximum Rating
637 BHP / 475 bkW
Emissions
NSPS Site Compliant Capable
Displacement
1649 in³ / 27 l
Minimum Rating
637 BHP / 475 bkW
Aspiration
Turbocharged-Aftercooled
Rotation from Flywheel End
Counterclockwise
Flywheel and Flywheel Housing
SAE No. 0
Weight - Dry
4720 lb / 2141 kg
Oil Change Interval
750 hours
Ignition, Protection
Cat EIS
Cooling System
14.5 gal (US) / 54.9 l
Lube Oil System - Refill
45 gal (US) / 170.3 l
SEE HOW G3412C COMPARES AGAINST FREQUENTLY COMPARED PRODUCTS.
Gas Compression Engines
G3412C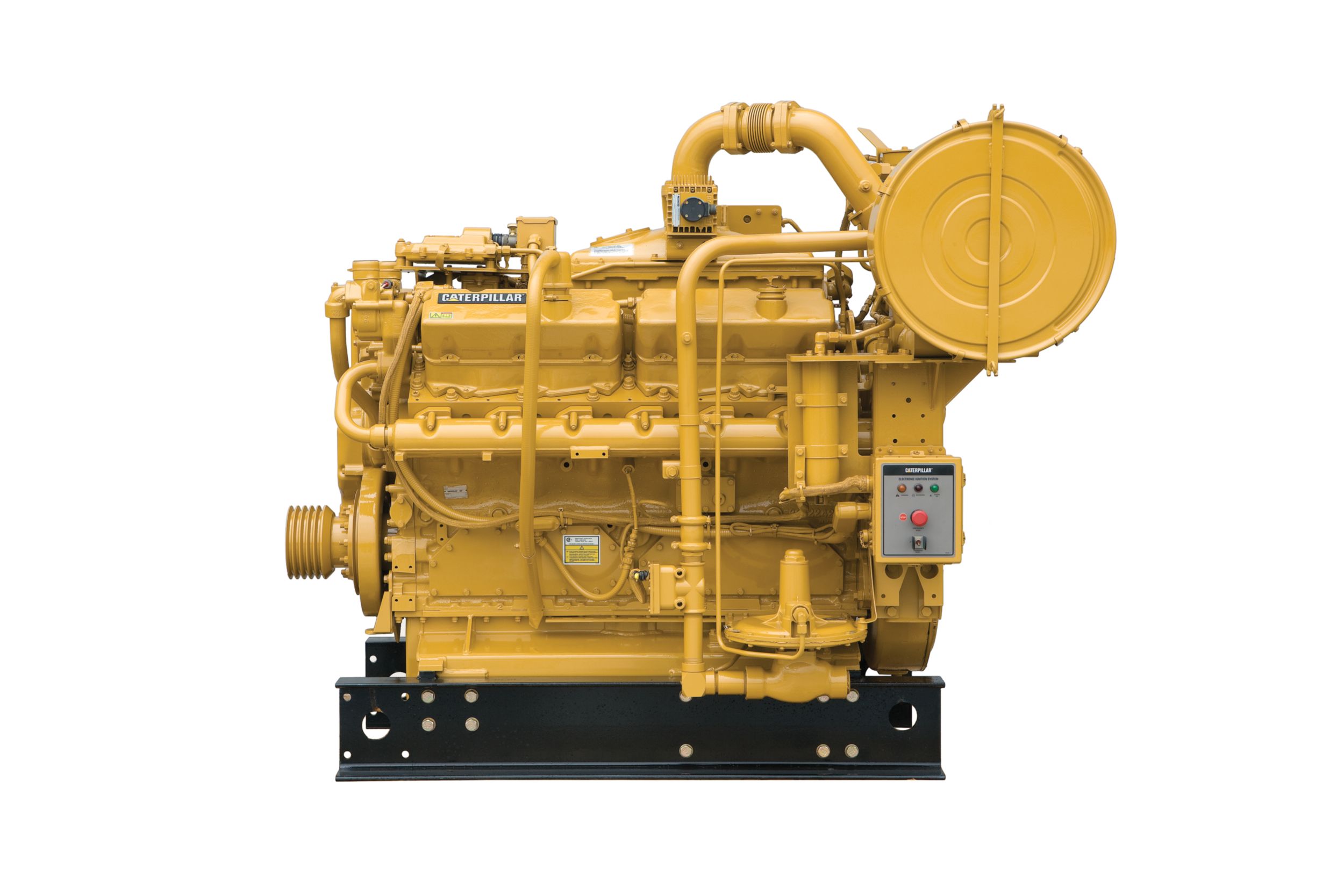 Brand

Caterpillar

Status

Current

Maximum Rating

637 BHP / 475 bkW

Emissions

NSPS Site Compliant Capable

Displacement

1649 in³ / 27 l

Minimum Rating

637 BHP / 475 bkW

Ignition, Protection

Cat EIS
Gas Compression Engines
G3412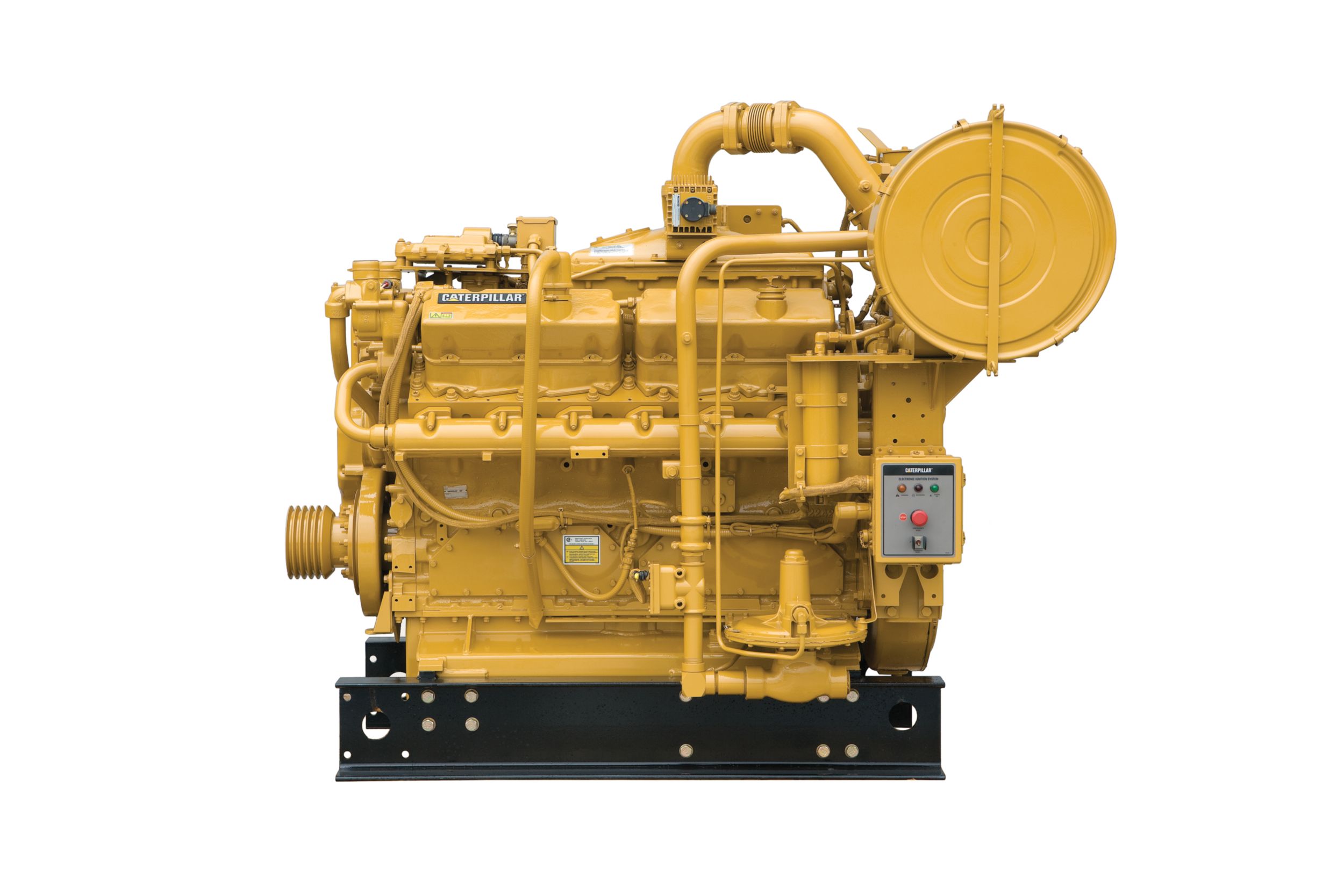 Brand

Caterpillar

Status

Current

Maximum Rating

600 BHP / 447 bkW

Emissions

Non-regulated areas

Displacement

1649 in³ / 27 l

Minimum Rating

600 BHP / 448 bkW

Ignition, Protection

Altronic III
Gas Compression Engines
G3508 LE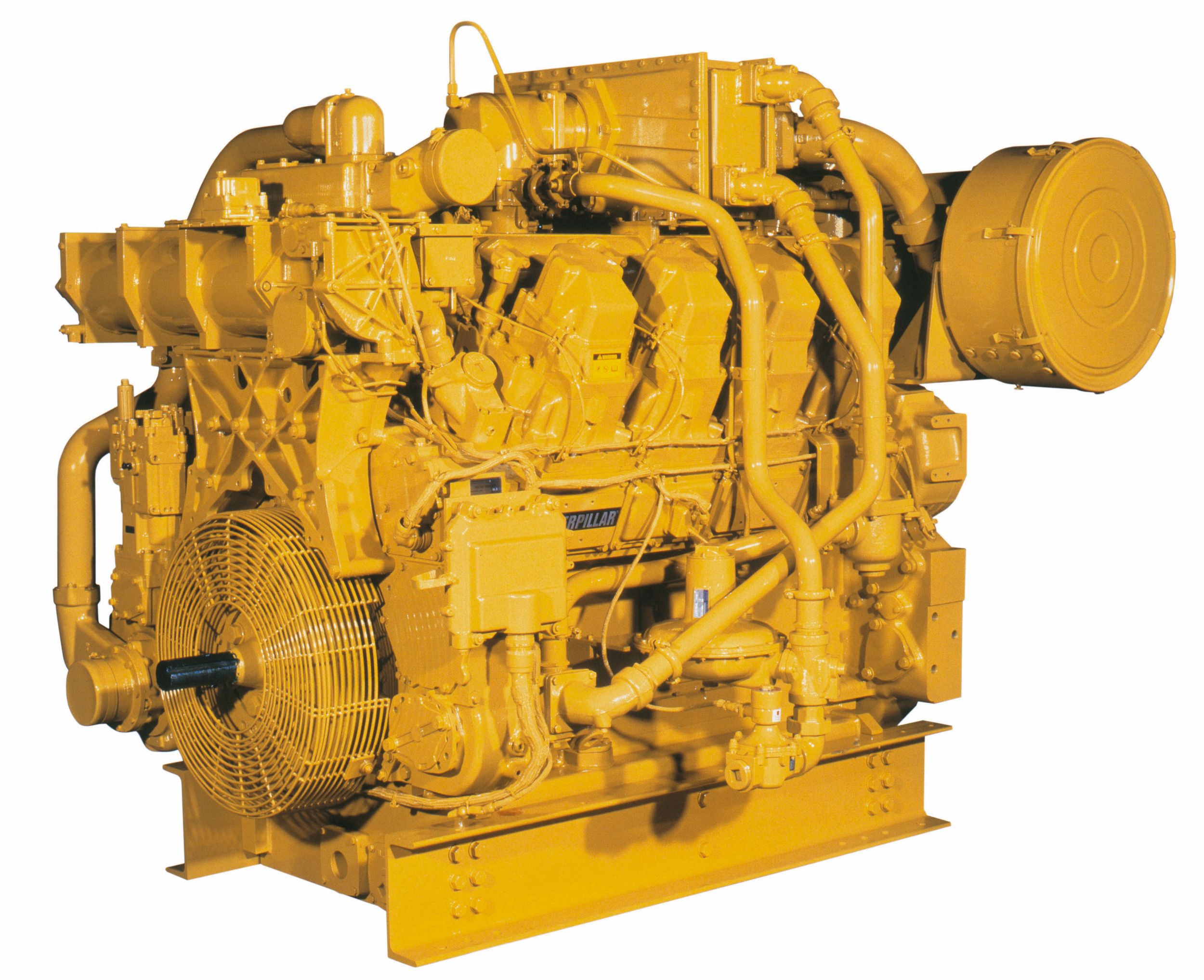 Brand

Caterpillar

Status

Current

Maximum Rating

670 BHP / 500 bkW

Emissions

NSPS Site Compliant Capable or Non-regulated

Displacement

2105 in³ / 34.5 l

Minimum Rating

524 BHP / 391 bkW

Ignition, Protection

ADEM™ A3