Hydraulic Connecting S Type Coupler HCS60: 590-2377
Hydraulic Connecting S Type Coupler HCS60: 590-2377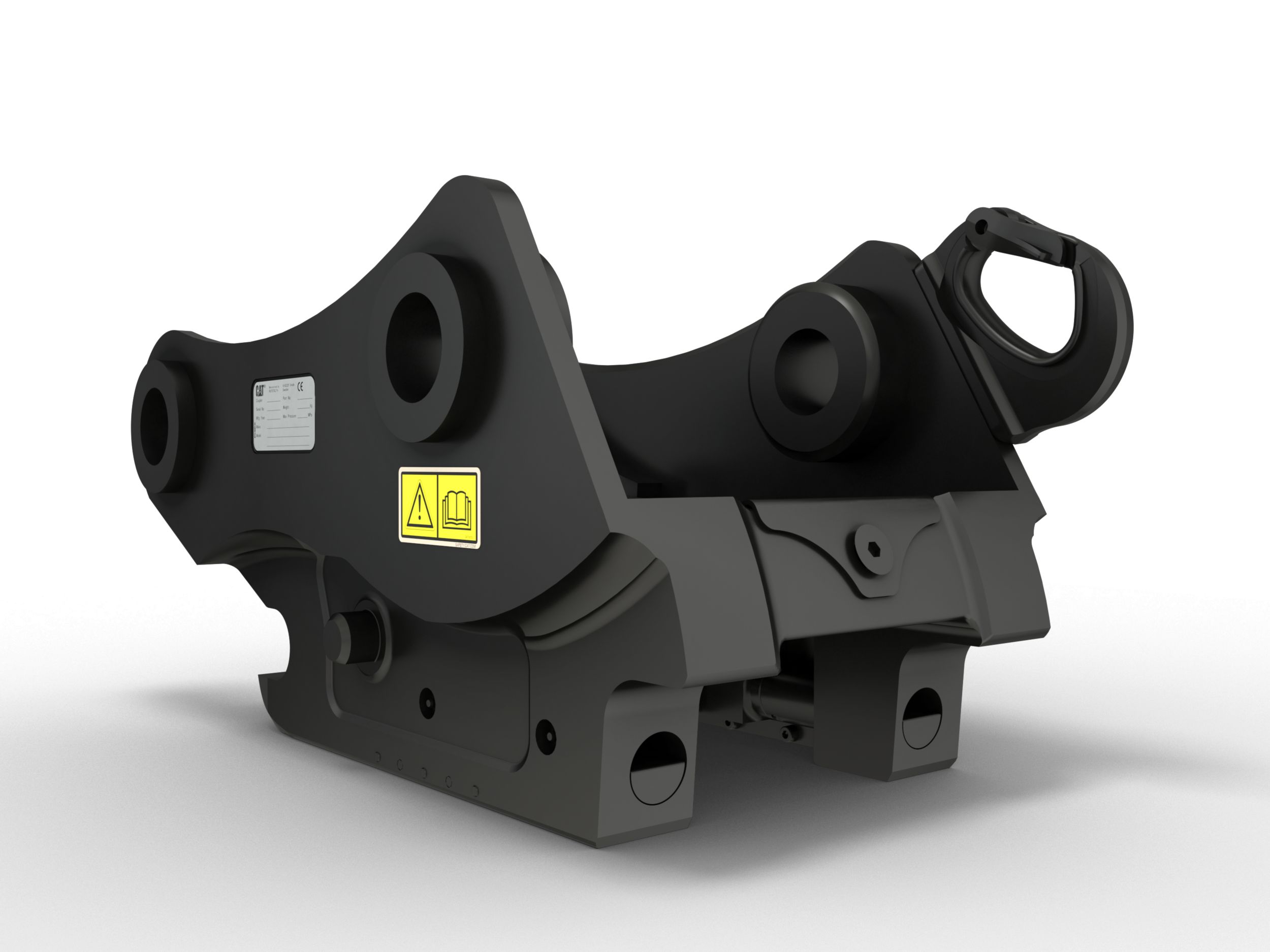 DESCRIPTION
Cat® Hydraulic Connecting S Type Couplers connect to your machine's hydraulics and electronics giving you the ability to pick up an attachment with full functionality in seconds without leaving the cab. These couplers deliver the productivity and versatility benefits you expect from a coupler. Additionally, they bring safety to your people, equipment, and overall operation while increasing the life of the other attachments in your fleet.
Introducing Cat Hydraulic Connecting S Type Couplers
Average 37 Percent Better Flow
Couplings are machined and sized for the high-flow performance required by hydromechanical attachments.
Better hydraulic flow results in fuel efficiency gains from less restricted hydraulics.
Enclosed spring prevents contamination of hydraulic system.
Fail-safe fluid connections create a system for hydraulic fluid flow and no opportunity for spills during tool exchange.
Internally routed hoses in the bracket and coupler use fewer external hoses, reducing overall hose and repair costs.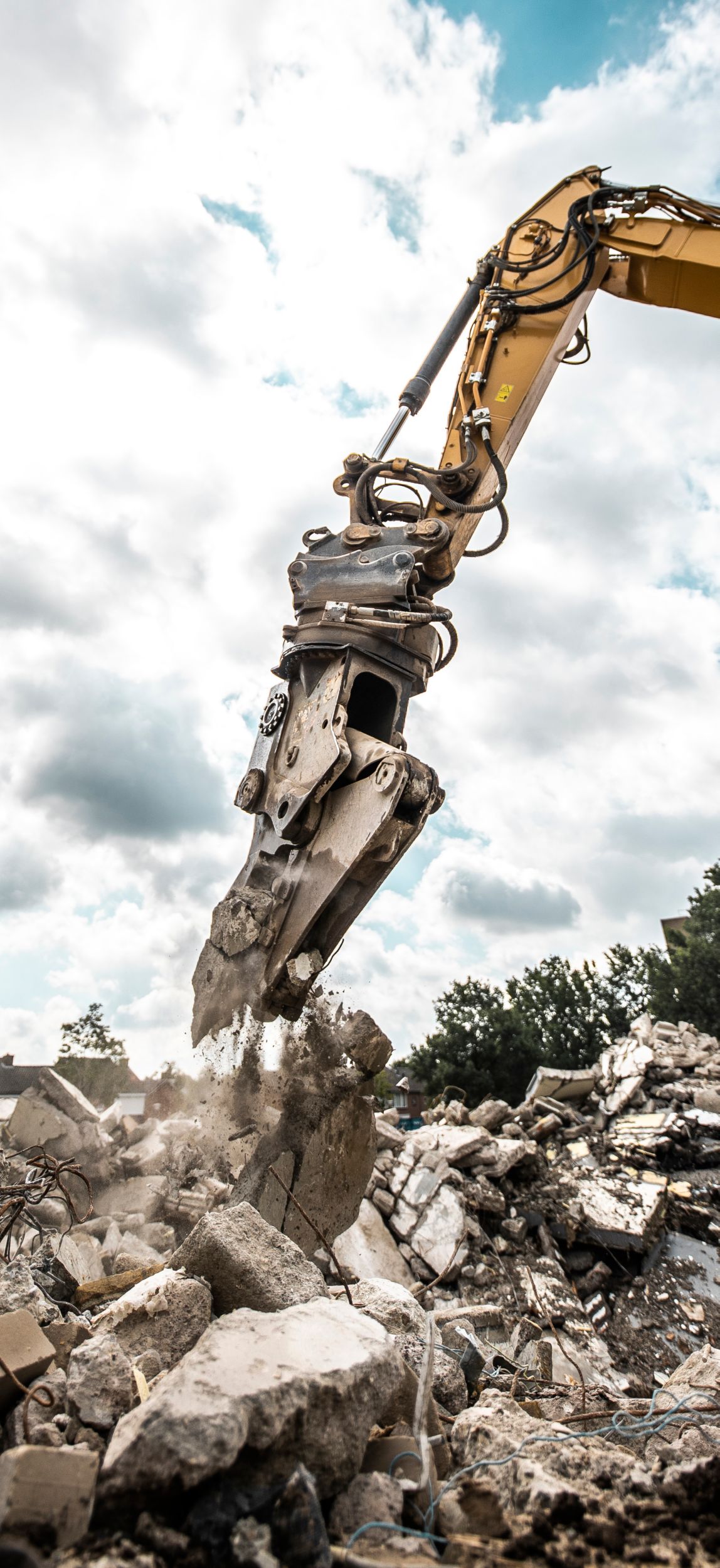 Average 10 Times Better Quick Disconnect Life
Quick disconnect design improves lifespan and is easy to service.
Design of cover lid and sealing adds protection for couplings and prevents contamination to hydraulic system.
Machined position of quick disconnects creates the best bracketto coupler connection.
Quick disconnect couplings are installed in the same direction asthe locking force with a solid flange to ensure a solid fit. No locking rings or nuts which increase the chances of loose or broken parts.
Industry-leading Safety
Industry-leading safety features in sensor technology.
Safe coupler locking complies with updated European EN474safety standard.
Keep everyone on the job site safer. The operator stays safe inthe cab and no assistance is required to connect or disconnecthydraulic hoses during attachment changes.
Multiple electronic and mechanical measures in place to keepattachment secure, even if a pressure loss occurs.
Operator has visual and audible confirmations from inside thecab of successful attachment connection.
Heavy-duty locking wedge design keeps connections tightand in place during use.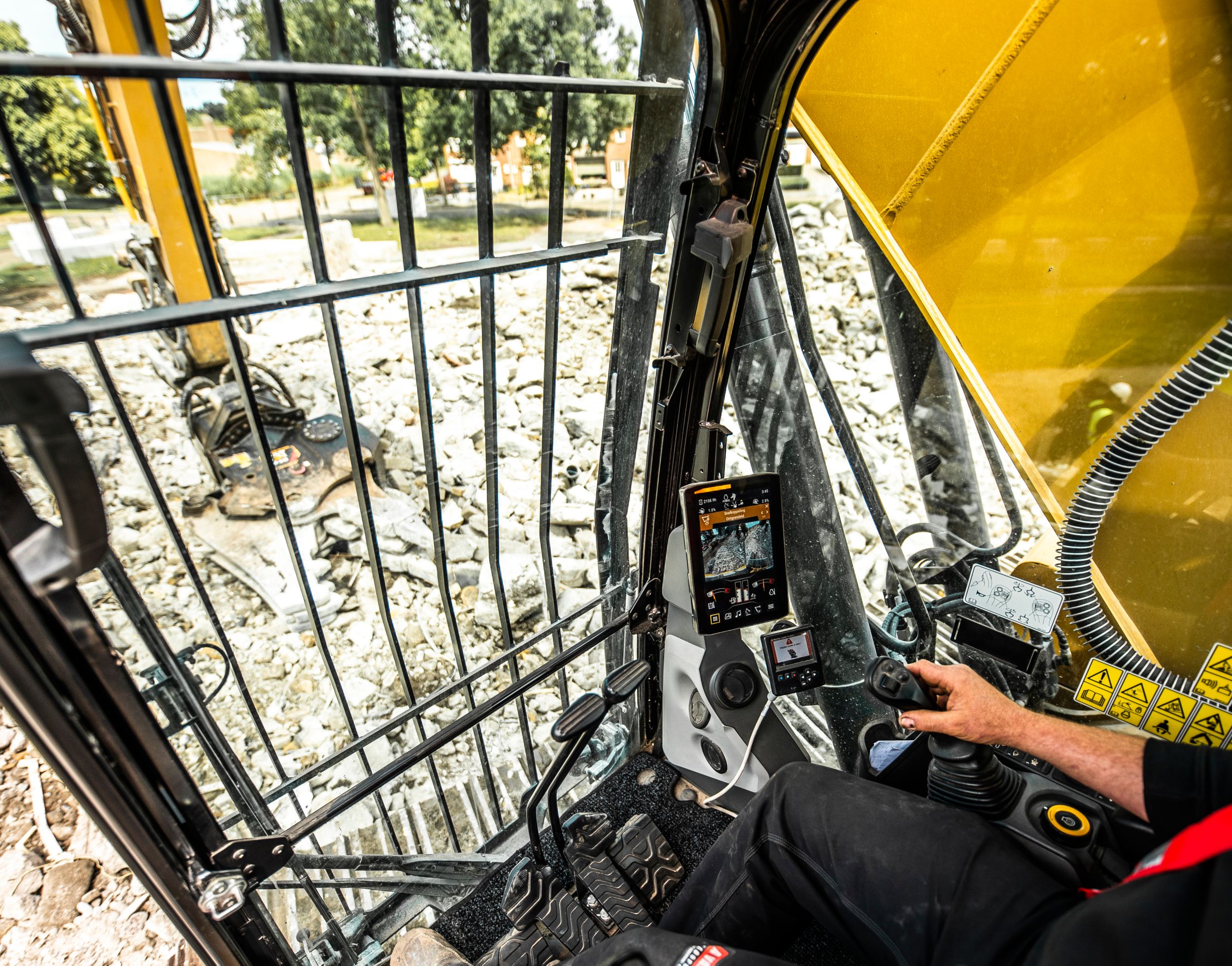 Additional Versatility
Attachment switching with a hydraulic connect coupler:

Quick changes mean operators will utilize task and applicationappropriate attachments, increasing overall productivity andextending the life of the attachments.
The ability to exchange attachments easily can reduce thenumber of machines needed for a job.
Fast attachment changes with the hydraulic connecting interfacewill save time over static couplers or pin-on attachments.

Electric connector allows for full functionality when workingin combination with tiltrotators, ditch cleaning tilt buckets, andmulchers or other attachments with electronic harnesses for gradesensors or tool functions.
Each coupler comes standard with a lifting hook with 5-, 8- or 10-ton lift capacity depending on the size class.
Boost Efficiency and Productivity with Integrated Technologies
Never waste time looking for your attachments again. Cat assettracking is available on select attachments.
Track your entire fleet of attachments and machines from onesource. Attachments with asset tracking can be viewed withinVisionLink® alongside Product Link™ subscribed equipment.
Keep your assets secure. Attachments with an asset trackersend an alert if they leave an easy-to-setup site boundary.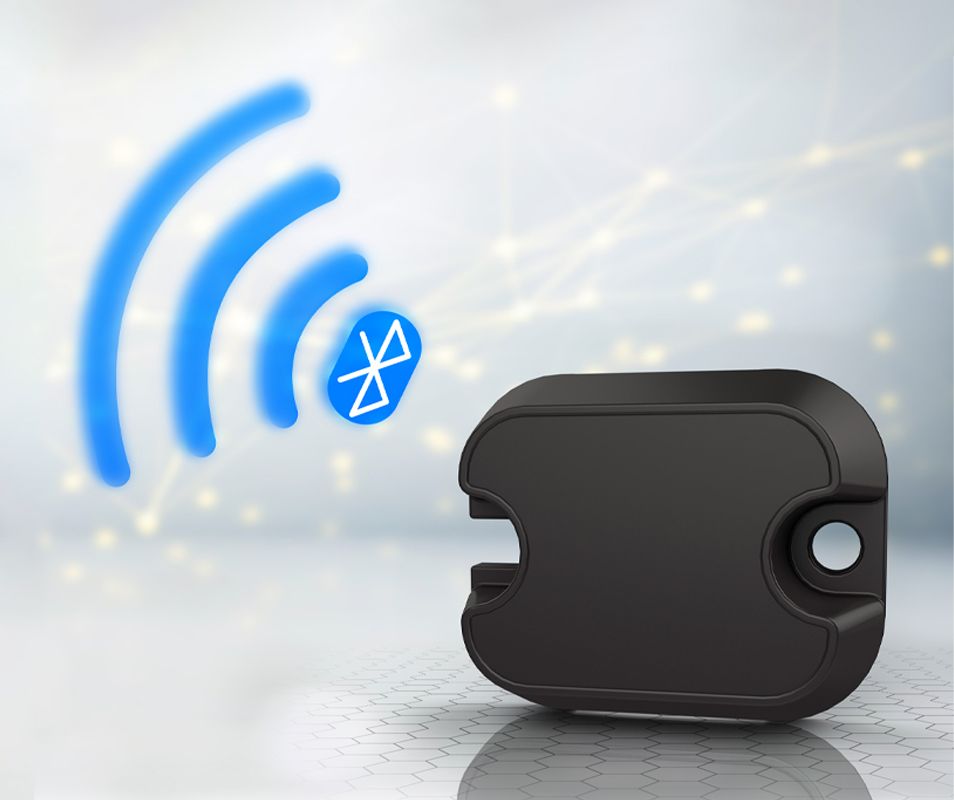 Specs
Long Name:
Hydraulic Connecting S Type Coupler HCS60: 590-2377
Name:
Hydraulic Connecting S Type Coupler HCS60: 590-2377
Lift Hook Capacity
5 ton (US) / 5 ton (US)
Maximum Operating Pressure
5076 psi / 350 bar
3/8" Hydraulic Connectors (Mounted)
2
3/8" Hydraulic Connector Flow
13 gal/min / 50 l/min
1/2" Hydraulic Connectors (Optional)
1
1/2" Hydraulic Connector Flow
21 gal/min / 79 l/min
3/4" Hydraulic Connectors (Mounted)
2
3/4" Hydraulic Connector Flow
59 gal/min / 225 l/min
SEE HOW Hydraulic Connecting S Type Coupler HCS60: 590-2377 COMPARES AGAINST FREQUENTLY COMPARED PRODUCTS.
Hydraulic Connecting S Type Couplers
Hydraulic Connecting S Type Coupler HCS60: 590-2377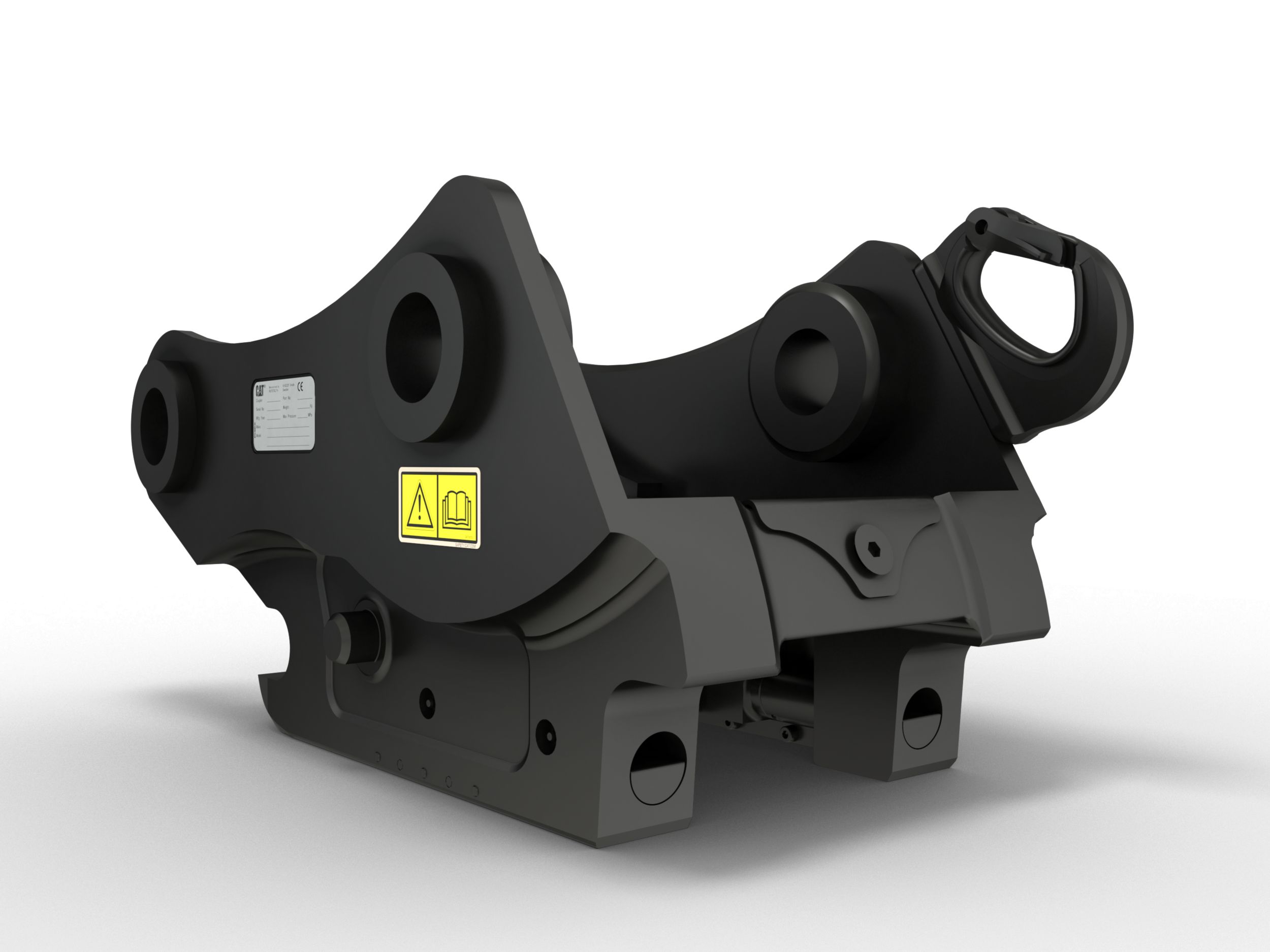 Brand

Caterpillar

Status

Current

Machine Class

12-19

Weight

390 lb / 177 kg

Lift Hook Capacity

5 ton (US) / 5 ton (US)

Height

16.5 in / 420 mm

Length

31.2 in / 792 mm

Width

18.5 in / 471 mm

Maximum Operating Pressure

5076 psi / 350 bar

1/2" Hydraulic Connector Flow

21 gal/min / 79 l/min

3/4" Hydraulic Connectors (Mounted)

2

3/4" Hydraulic Connector Flow

59 gal/min / 225 l/min
Hydraulic Connecting S Type Couplers
Hydraulic Connecting S Type Coupler HCS60: 590-2376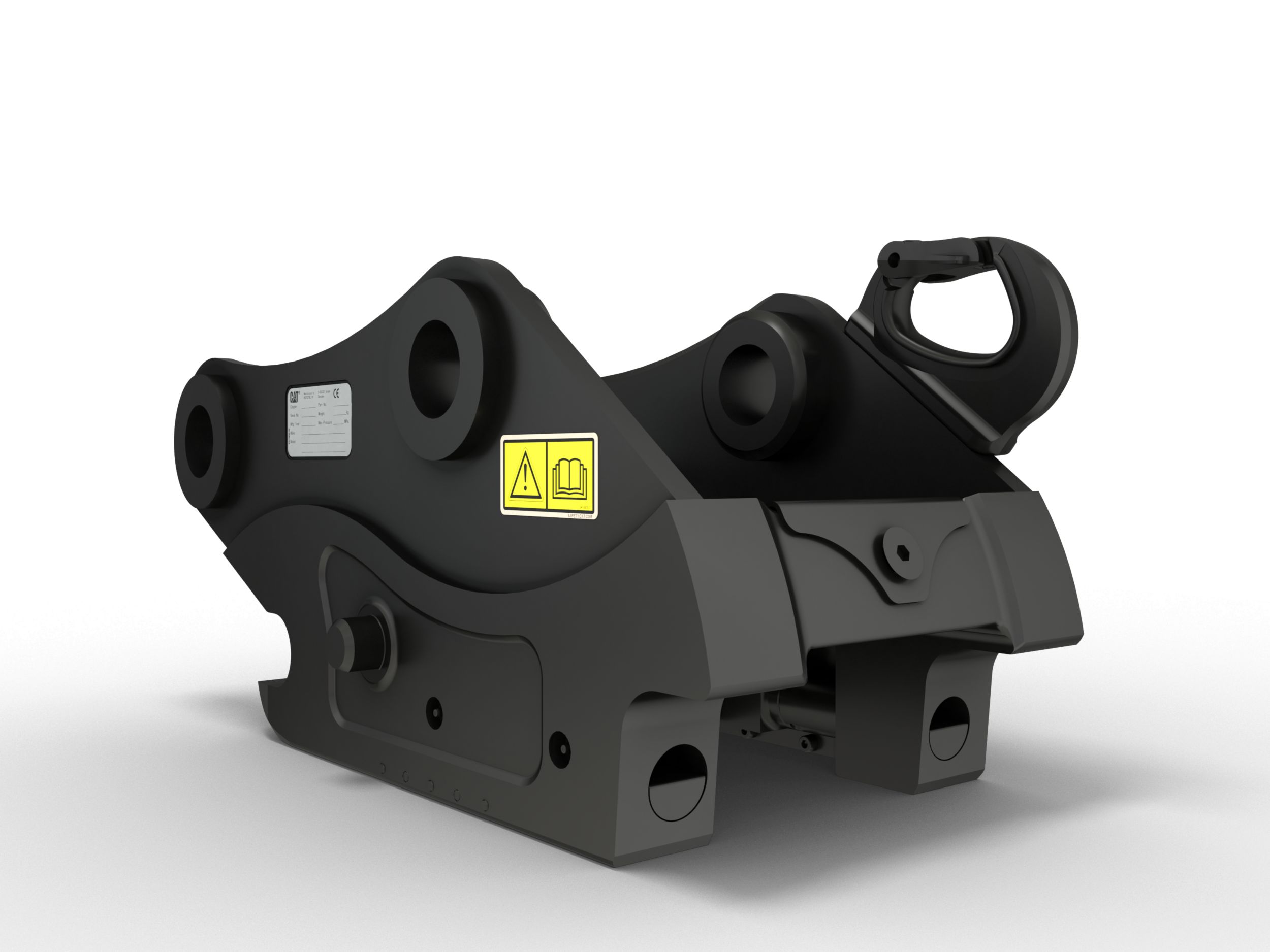 Brand

Caterpillar

Status

Current

Machine Class

12-19

Weight

331 lb / 150 kg

Lift Hook Capacity

5 ton (US) / 5 ton (US)

Height

15.4 in / 392 mm

Length

29.3 in / 743 mm

Width

16.3 in / 413 mm

Maximum Operating Pressure

5076 psi / 350 bar

1/2" Hydraulic Connector Flow

21 gal/min / 79 l/min

3/4" Hydraulic Connectors (Mounted)

2

3/4" Hydraulic Connector Flow

59 gal/min / 225 l/min
Hydraulic Connecting S Type Couplers
Hydraulic Connecting S Type Coupler HCS65: 583-0661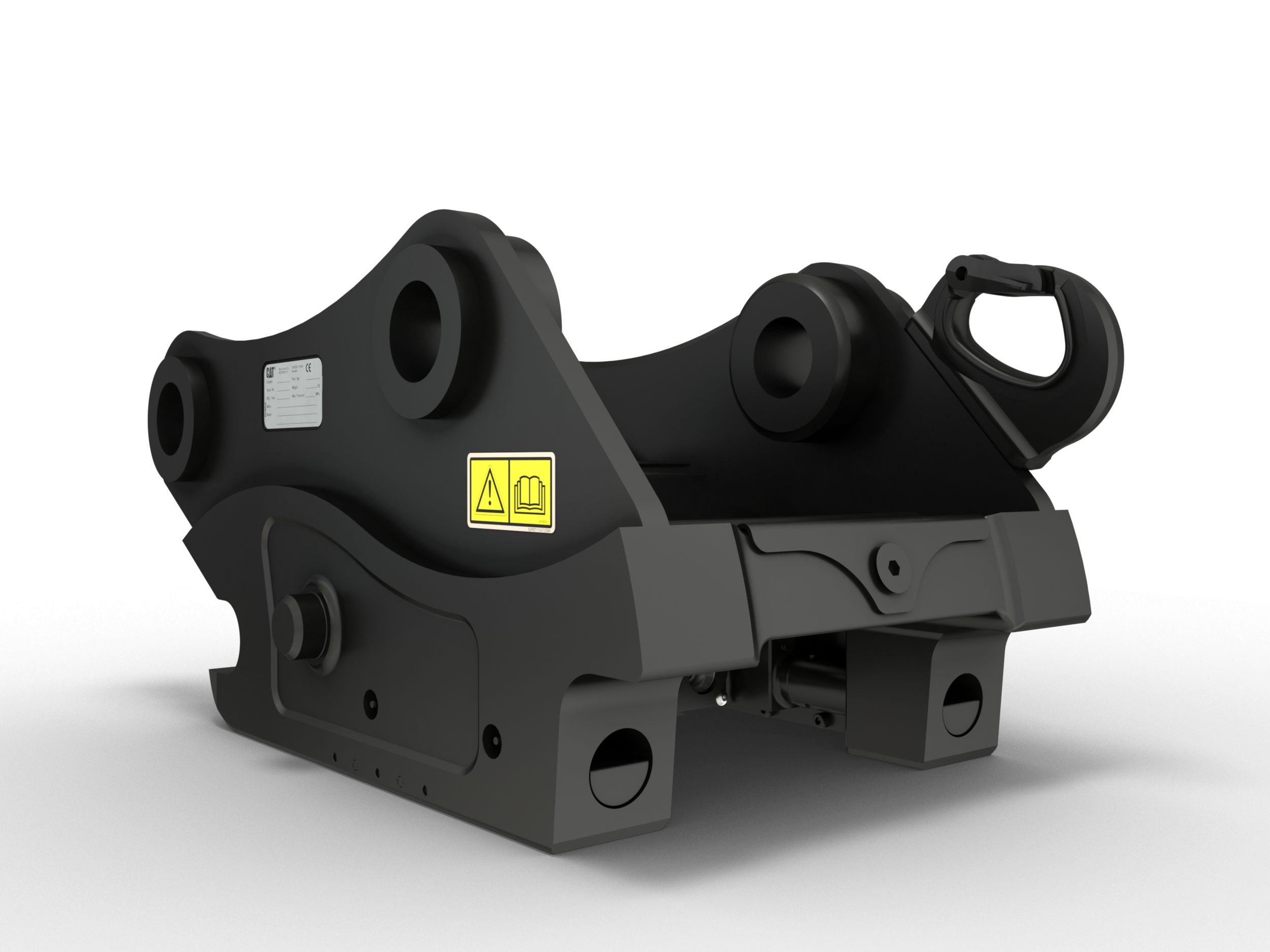 Brand

Caterpillar

Status

Current

Machine Class

14-20

Weight

474 lb / 215 kg

Lift Hook Capacity

5 ton (US) / 5 ton (US)

Height

16.1 in / 410 mm

Length

32.5 in / 825 mm

Width

20 in / 508 mm

Maximum Operating Pressure

5076 psi / 350 bar

1/2" Hydraulic Connector Flow

21 gal/min / 79 l/min

3/4" Hydraulic Connectors (Mounted)

2

3/4" Hydraulic Connector Flow

59 gal/min / 225 l/min