Manual Nursery Fork
Manual Nursery Fork with Fixed Adjustments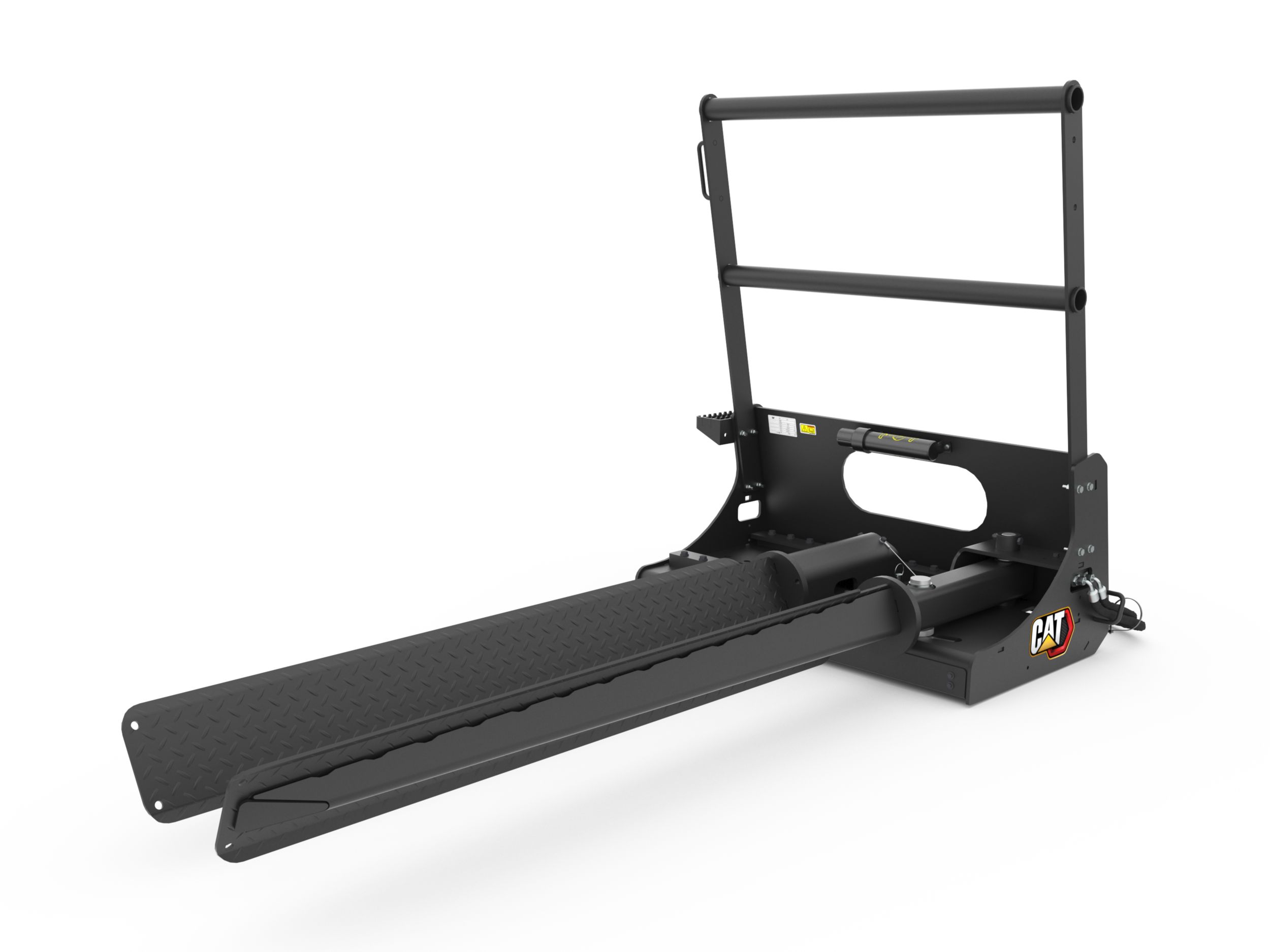 DESCRIPTION
Nursery Forks are used to move ball and burlap trees, as well as potted plants in nursery and landscaping applications.Cat® Nursery forks for Compact Wheel loaders, Compact Track Loaders, and Skid Steer Loaders are designed to allow pivoting one fork out for gained maneuverability and handling capabilities in nursery and landscaping applications. Fork tines can be configured with a manually adjusted fork or hydraulically side shifting fork to give greater flexibility when handling multiple or different sized root balls.
Side Shifting Right Fork
Allows for greater control and maximizes proper fit when handling different sized root balls.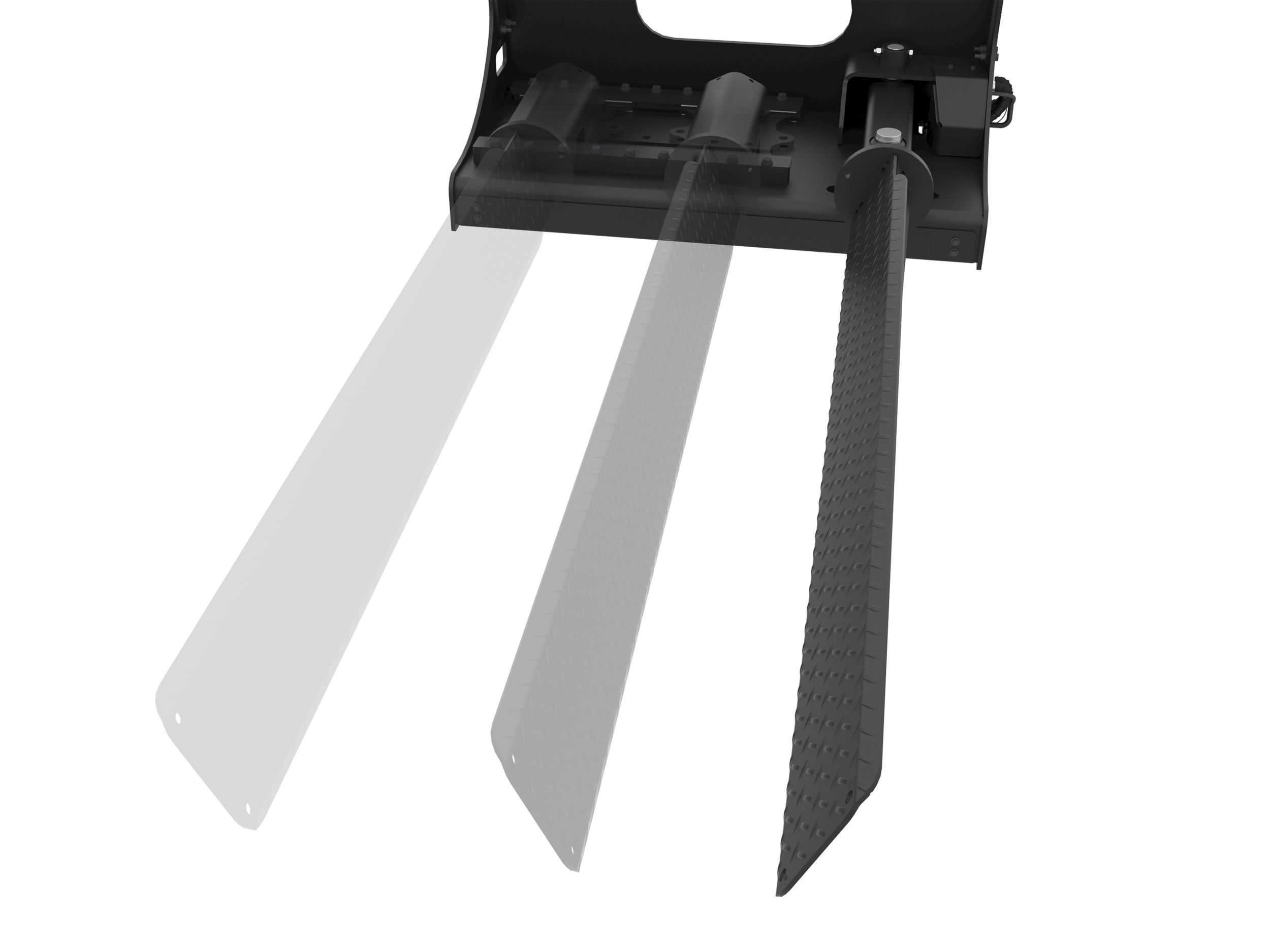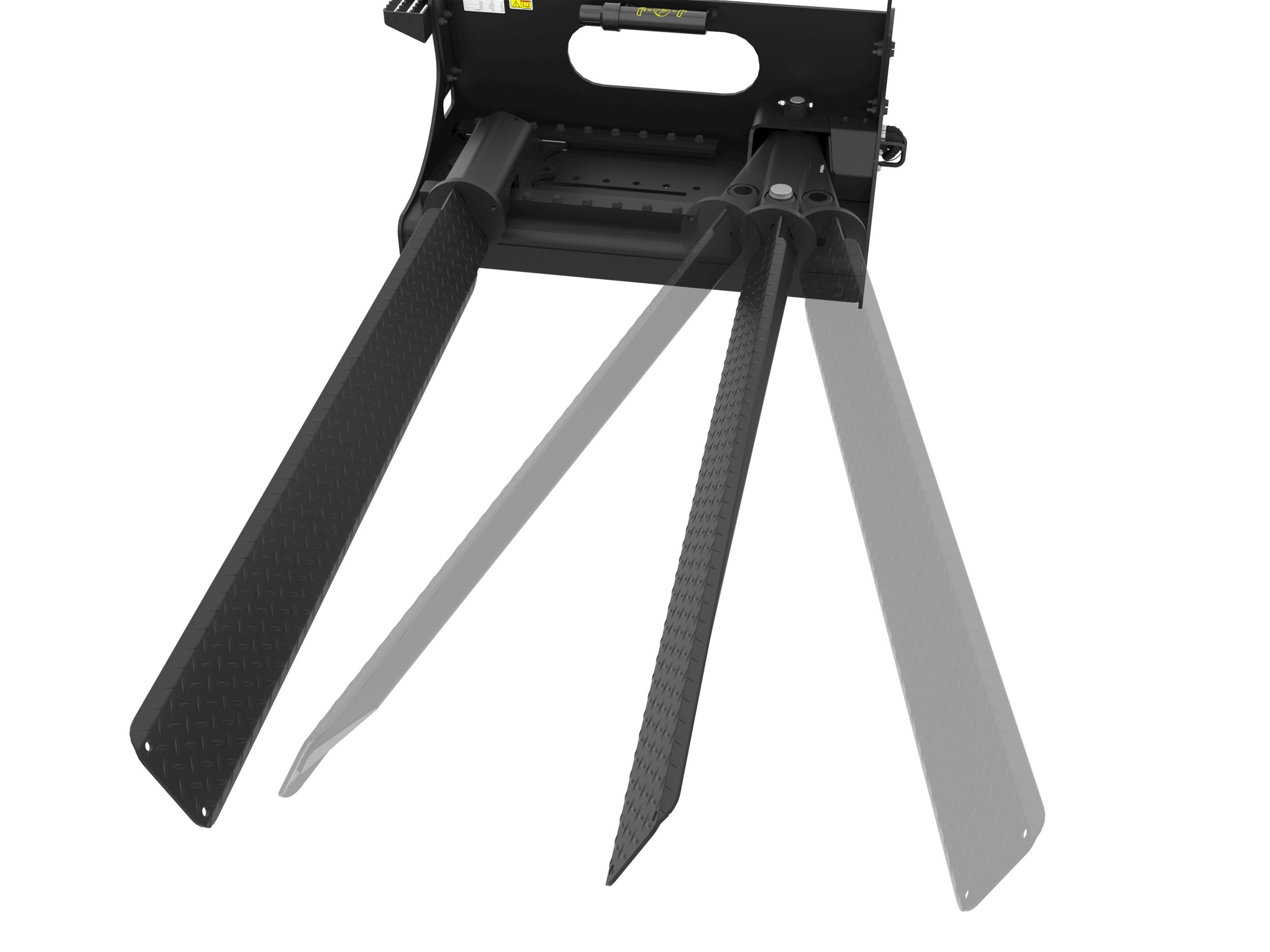 Pivoting Left Fork
Pivoting fork allows maximum opening to grasp larger root balls.
Diamond Tread Plate
Provides a secure grip on the load for maximum load retention. Fork angles at 25 degrees to closely match the standard angle on most root balls.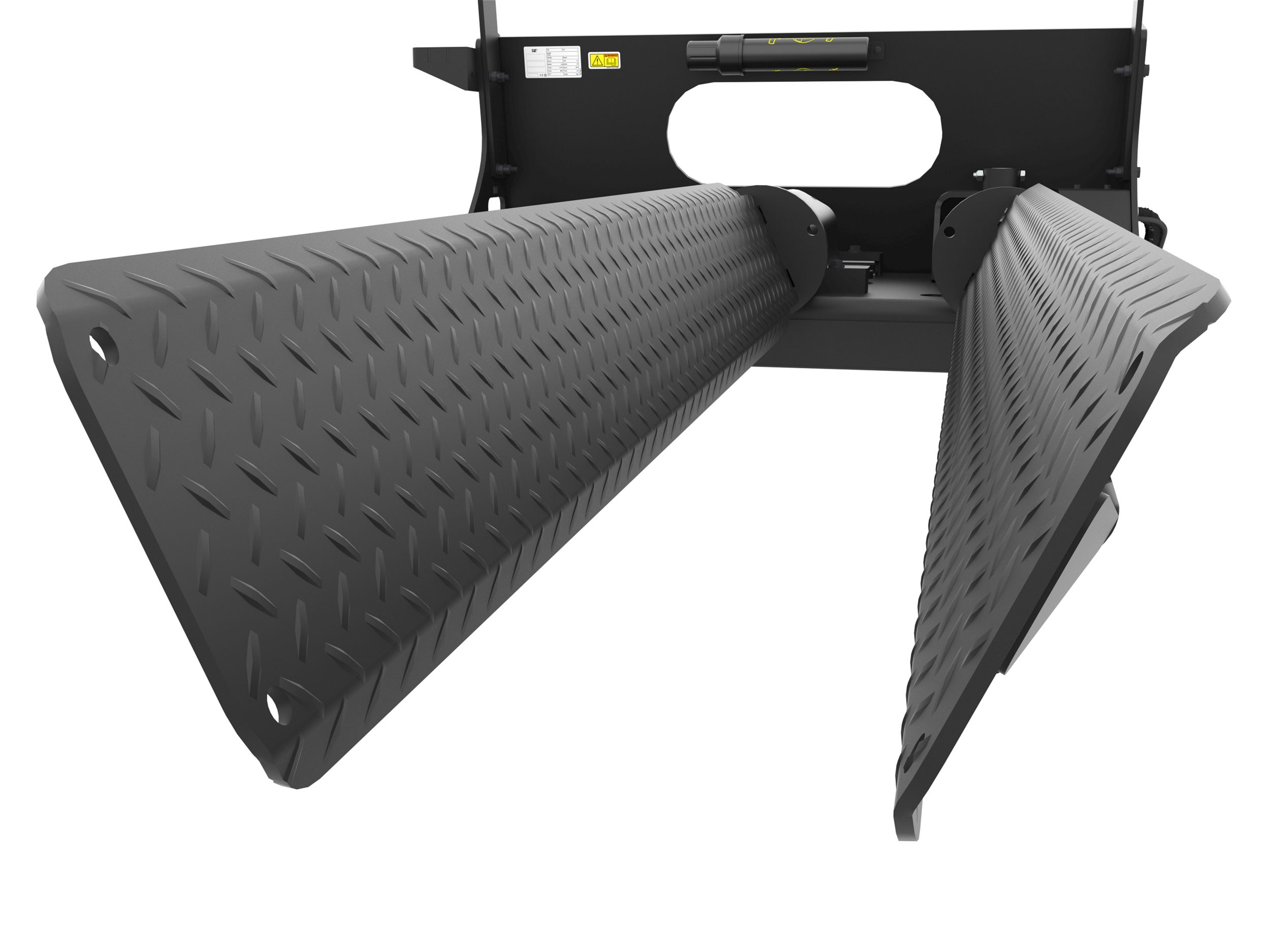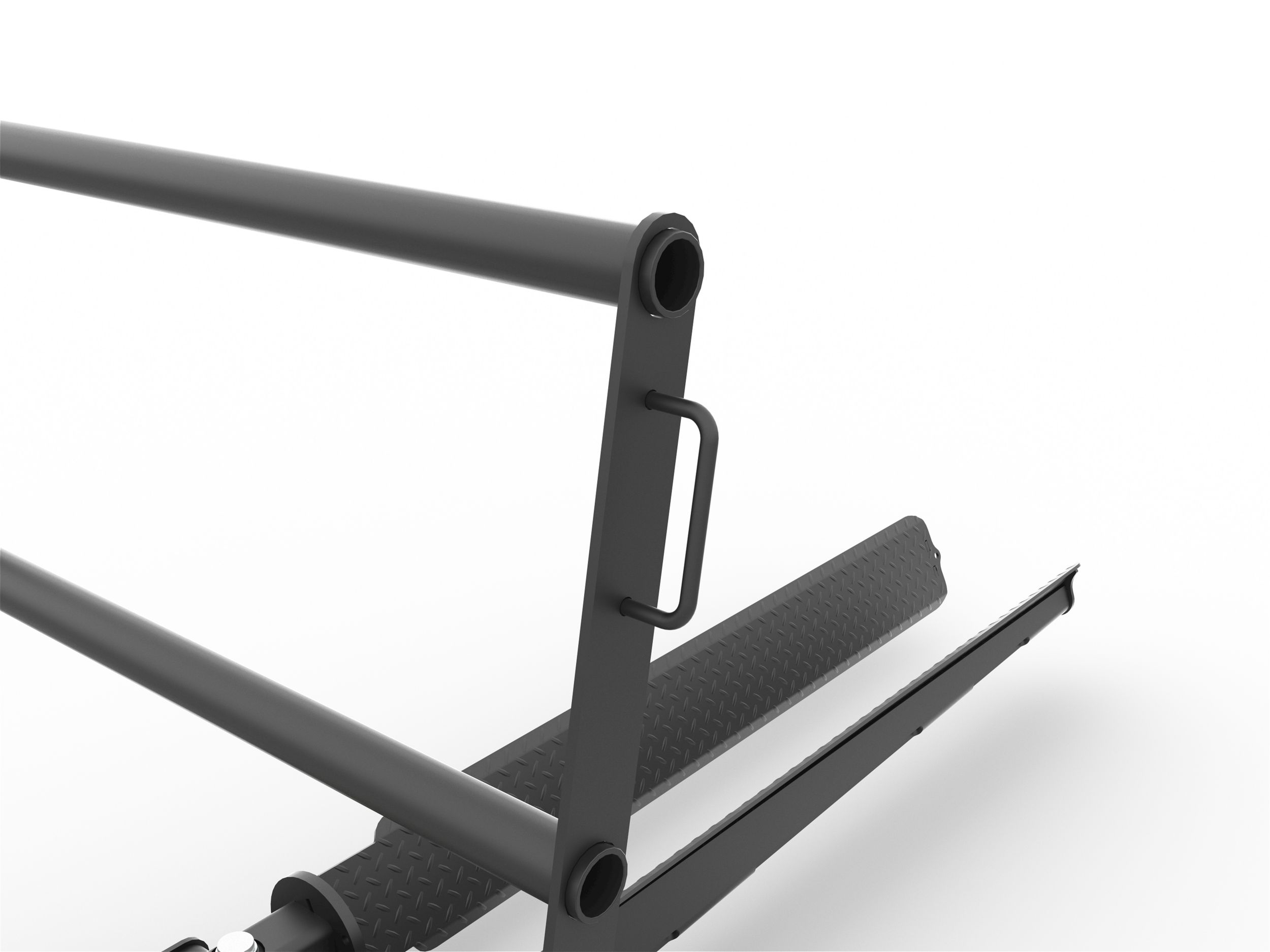 Grab Handle
Integrated grab handle allows a secure contact point upon entry/exit of the machine for the operator.
Serrated Step
Deeply serrated step provides secure footing for operators entering and exiting machines.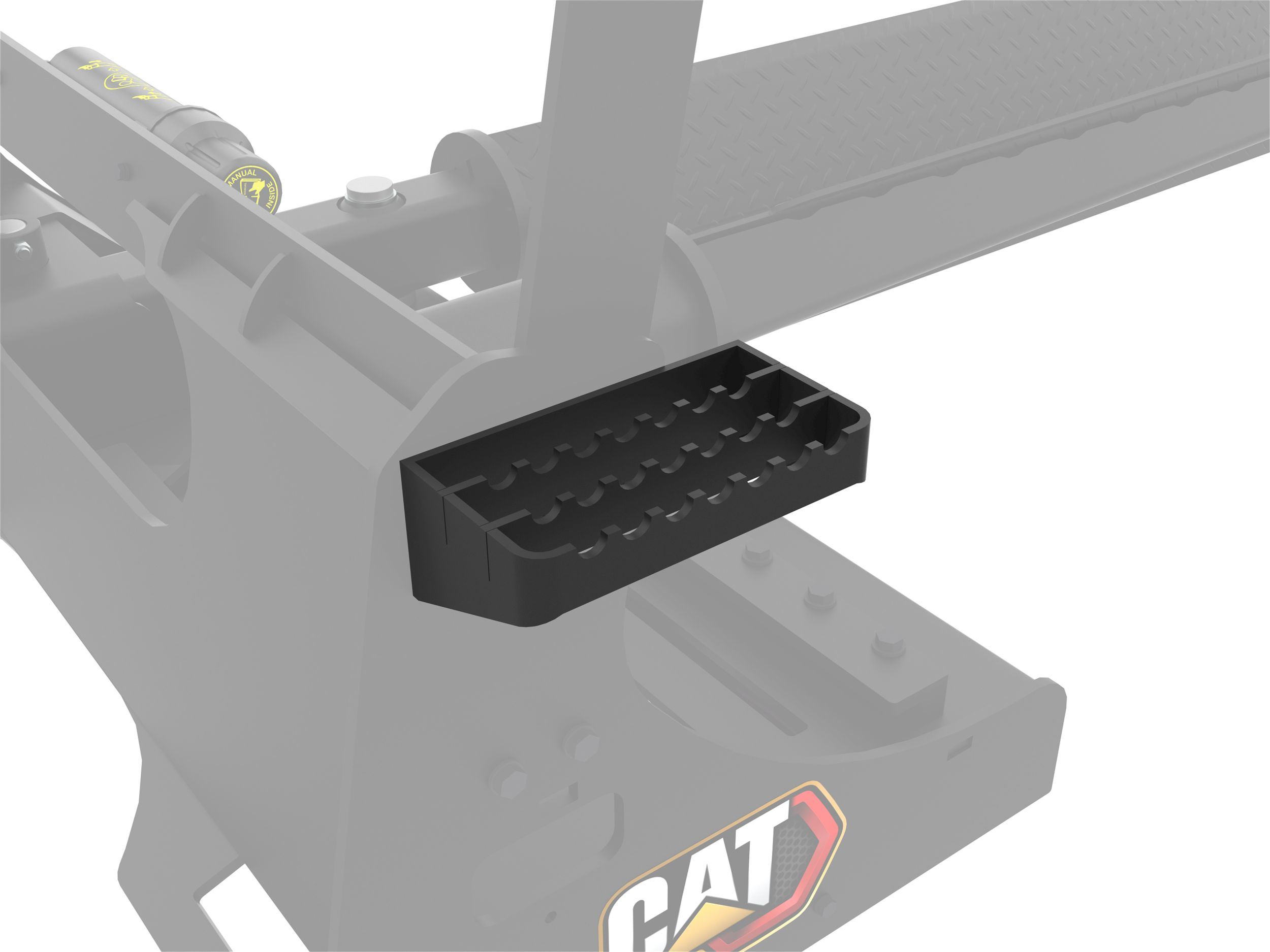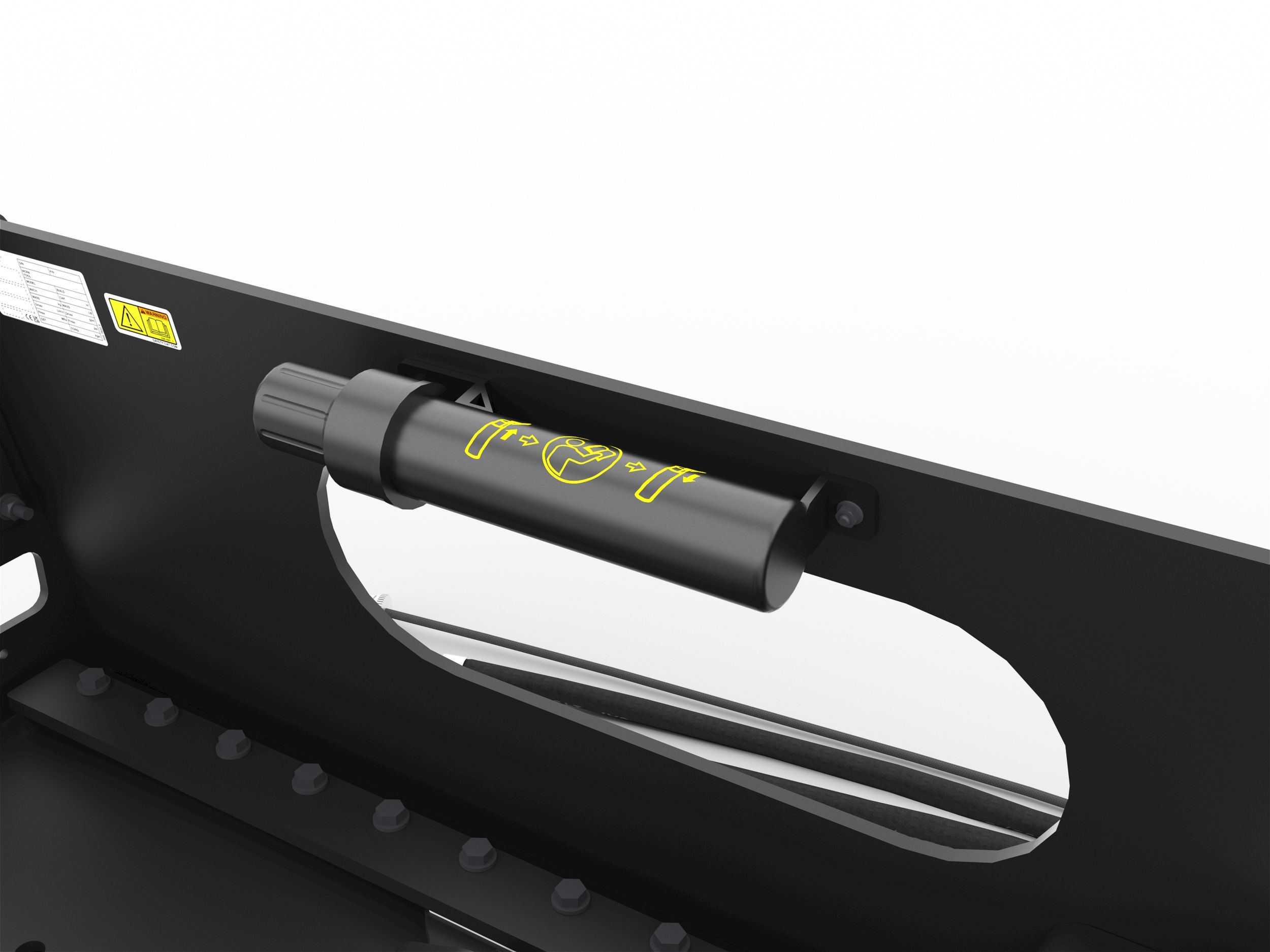 Operation Maintenance Manual Container
Tool mounted and sealed from the elements, this holder includes all the operation manuals and maintenance guides required for proper operation of the tool.
Specs
Long Name:
Manual Nursery Fork with Fixed Adjustments
Name:
Manual Nursery Fork
Overall Length
98.1 in / 2491 mm
Overall Width
52.2 in / 1327 mm
Overall Height
56.2 in / 1427 mm
Usable Tine Length
70.4 in / 1788 mm
Length Between Adjustments
79 mm (3.1 in)
Total Tine Movement
15.5 in / 393 mm
Angled Tine Opening Minimum at Tip
1.9 in / 48.1 mm
Angled Tine Opening Maximum at Tip
47.1 in / 1196 mm
Parallel Tine Opening Minimum
8.9 in / 225 mm
Parallel Tine Opening Maximum
24.3 in / 617 mm
Maximum Root Ball Diameter
54 in / 1372 mm
Maximum Lifting Capacity
3000 lb / 1361 kg
Optimal Hydraulic Flow
49-87 lpm (12-23 gpm)
Optimal Hydraulic Pressure
170-241 bar (2500-3500 psi)
Interface Type
Skid Steer Coupler
Required Hydraulics
Standard Flow