MH3260
MH3260 Tracked Material Handler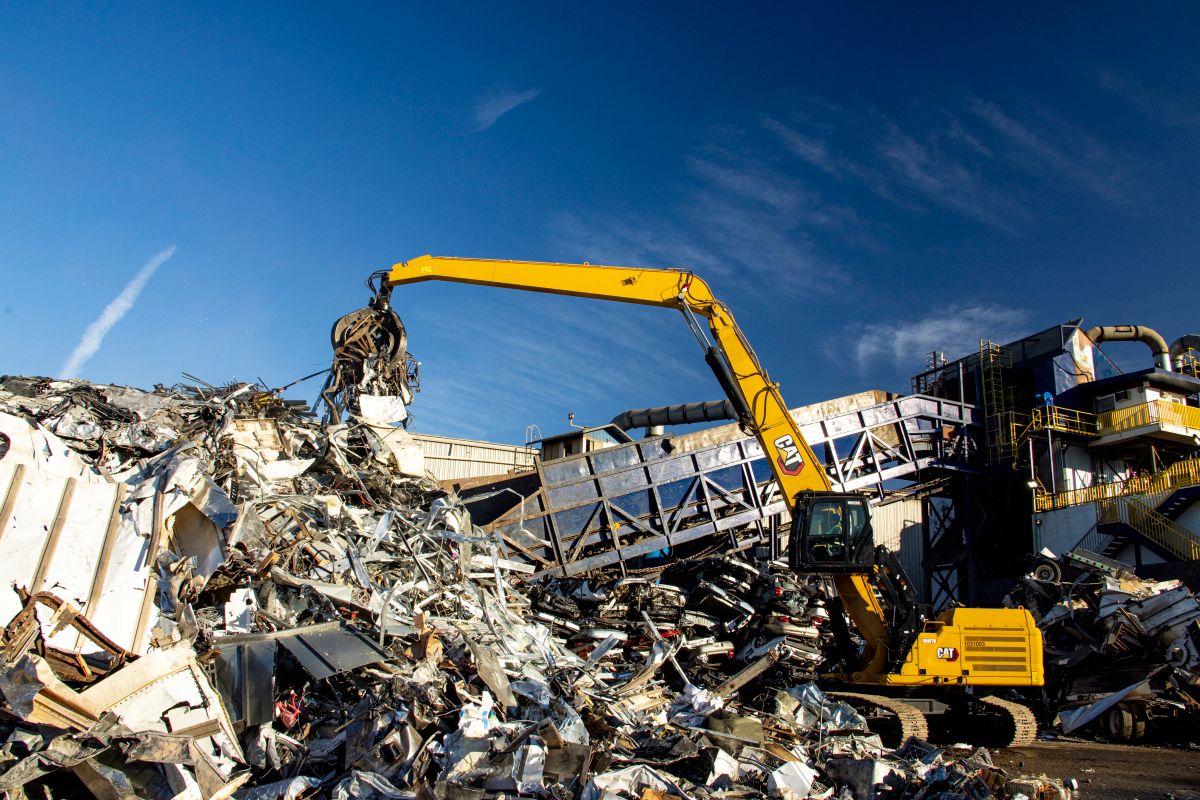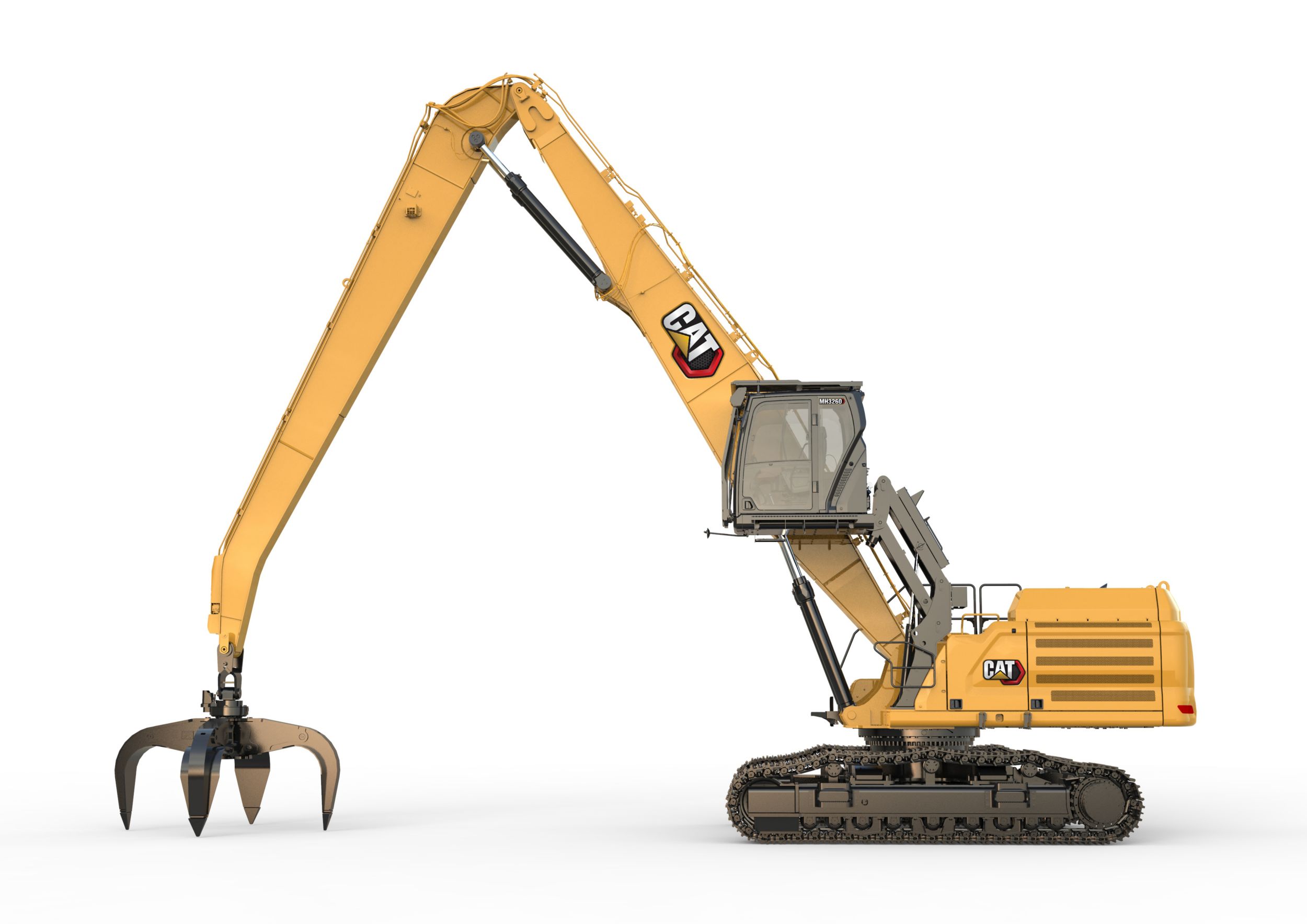 DESCRIPTION
The Cat® MH3260 offers superior performance for your material handling applications. Featuring a spacious, ergonomic cab, the MH3260 offers a comfortable work environment to keep you productive all day long. Longer maintenance intervals and lower fuel consumption combine to provide up to 20% lower operating costs. The MH3260 provides the safety and reliability you need for your toughest applications.
Stick Steer for Cat® Excavators
LATEST FEATURES
The new optional integrated vehicle health management system alerts the operator with service guidance and parts needed to enhance uptime.
New optional auxiliary relay powers on and turns off CB radios, beacon lights, and other attachments without you taking your hands off the joysticks.
Make the jobsite safer with an optional swing alarm.
Not all features are available in all regions. Please check with your local Cat dealer for specific offering availability in your area. Build Number: 07C
High Performance with Lower Fuel Consumption
Use less fuel versus the 345C MH with no impact on your productivity.
The C13 engine can run on biodiesel up to B20 and meets U.S. EPA Tier 4 Final emission standards.
Match the machine to the job with three power modes - Power, Smart, and Eco. Smart mode automatically matches engine and hydraulic power to working conditions, providing max power when needed and reducing power when it isn't to save fuel.
The advanced electro-hydraulic system provides the optimum balance of power and efficiency while giving you the control you need.
Valve priority puts hydraulic pressure and flow where you need it.
The variable gauge undercarriage retracts for easy transportation and expands for increased stability and lifting capacity.
Program and store your preferred power mode and joystick settings using your Operator ID. The machine will automatically remember your selections.
The Cat App helps you manage fleet location, hours, and maintenance schedules; it also alerts you for required maintenance and even allows you to request service from your local Cat dealer.
Product Link comes standard so you can remotely monitor machine health, location, hours, and fuel consumption on demand.
Work in Comfort in the All-New Cab
The cab, with hydraulic cab riser, has a wide seat that adjusts for operators of all sizes and is heated and ventilated for optimum comfort.
Control the machine comfortably with easy-to-reach controls.
Standard automatic climate control keeps you at the right temperature all shift long.
Stow your gear with plenty of in-cab storage beneath and behind the seat, overhead, and in the consoles. A cup holder, document holder, bottle holder, and coat hook are also provided.
Use the standard radio's USB ports and Bluetooth® technology to connect to personal devices.
Machine settings can be controlled through the high-resolution, 10 inch, touchscreen monitor. It offers 42 languages and is easy to reach from the seat.
Superior Serviceability
Track your machine's filter life and maintenance intervals via the in-cab monitor.
Change all fuel filters at a synchronized 1,000 hours.
Expect the air intake filter with integrated pre-cleaner air filter to last up to 1,000 hours in most applications.
The new hydraulic oil filter provides improved filtration performance, anti-drain valves to keep oil clean when the filter is replaced, and longer life with a 3,000-hour replacement interval - 50 percent longer than previous filter designs.
The high-efficiency hydraulic fan has an optional automatic reverse function to keep cores free from debris, eliminating the need for any operator interaction.
S·O·SSM ports simplify maintenance and allowing for quick, easy extraction of fluid samples for analysis.
Safety
Keep your machine secure with Operator ID. Use your PIN code on the monitor to enable the push-button starting feature.
Enjoy great all-around visibility with the help of smaller cab pillars, larger windows, and a flat engine hood design. Rearview and side-view cameras are standard.
Standard 1800-lumen LED exterior lights illuminate your surroundings for a safer work environment.
Thick impact-resistant windshields fulfill P5A standards.
Service platform design provides easy, safe, and quick access to the upper service platform. The service platform steps use anti-skid punch plate to prevent slipping.
The standard hydraulic lockout lever isolates all hydraulic and travel functions in the lowered position.
Standard Falling Object Guard System (FOGS) provides protection from falling and flying debris.
Ground-level shutoff switch stops all fuel to the engine when activated and shuts down the machine.
In case of an emergency, lower the cab safely with the emergency cab lowering valve located behind the cab riser or to the right of the seat. The valve located behind the cab riser is easily accessible.
Boom and stick lowering check valves prevent reverse flow, keeping your front linkage securely in place should the hydraulic system unexpectedly lose pressure.
Make moving the excavator much easier with Cat Stick Steer. Simply push a button and use one hand to travel and turn instead of both hands or feet on levers or pedals.

Reliability and Durability You Can Count On
Count on your machine to withstand wear throughout the years. Boom, stick, and other high-stress areas are reinforced with thick multi-plate fabrications, castings, and forgings to ensure quality and reliability.
Work up to 2600 m (8,530 ft) above sea level without derating.
Don't let the temperature stop you from working. The material handler has a standard high-ambient temperature capability of 52°C (125°F) and cold start capability of -32°C (-25°F).
Auto warm up speeds up hydraulic oil warming in cold temperatures and helps prolong the life of components.
Standard Equipment
Optional Equipment
Specs
Docs
Specs
Long Name:
MH3260 Tracked Material Handler
Net Power- ISO 14396:2002
317 HP / 425 kW
Net Power - ISO 9249
424 HP / 316 kW
Displacement
763 in³ / 12.5 l
Maximum Travel Speed
3 mile/h / 4.8 km/h
Maximum Travel Speed
2.9 mile/h / 4.8 km/h
Maximum Drawbar Pull
53729 lbf / 239 kN
Main System - Maximum Flow (× 2 pumps) - Travel
206 gal(US)/min / 779 l/min
Maximum Pressure - Implements
5076 psi / 35000 kPa
Maximum Pressure - Travel
5076 psi / 35000 kPa
Maximum Pressure - Swing
3771 psi / 26000 kPa
Operating Weight
133200 lb / 60420 kg
Service Refill Capacities
Fuel Tank Capacity
188.9 gal (US) / 715 l
Cooling System
13.7 gal (US) / 52 l
Engine Oil (with filter)
10.6 gal (US) / 40 l
Swing Drive - Each
2.8 gal (US) / 10.5 l
Final Drive - Each
4 gal (US) / 15 l
Hydraulic System - Including Tank
145.3 gal (US) / 550 l
Hydraulic Tank
57.3 gal (US) / 217 l
DEF Tank
12.2 gal (US) / 46 l
Swing Speed
8.84 r/min / 8.84 r/min
Swing Torque
137924 ft·lbf / 187 kN·m
Boom
MH Boom 9.9m (32'6")
Stick
Industrial 9.1 m (29'10")
Shipping Height (with FOGS, without stick)
11.8 ft / 3580 mm
Shipping Length (without stick)
45 ft / 13710 mm
Machine Length (with boom/stick)
13270 mm / 46.5 ft
Tail Swing Radius
12.33 ft / 3760 mm
Counterweight Clearance
4.66 ft / 1420 mm
Cab Height-Lowered
11.6 ft / 3540 mm
Cab Height-Lowered with FOGS
11.8 ft / 3580 mm
Cab Height-Raised
19.8 ft / 6030 mm
Cab Height-Raised with FOGS
20.3 ft / 6175 mm
Ground Clearance
2.33 ft / 710 mm
Track Length to Center of Rollers
14.3 ft / 4340 mm
Track Length
17.6 ft / 5370 mm
Upper Frame Width (includes walkways and handrails)
12.6 ft / 3830 mm
Track Gauge-Retracted
10.6 ft / 3220 mm
Track Gauge- Extended
12.2 ft / 3720 mm
Undercarriage Width-Retracted,750 mm (30") shoes
13.2 ft / 4010 mm
Undercarriage Width-Extended
177 in / 4510 mm
Maximum Reach
59.1 ft / 18000 mm
Boom
MH Boom 9.9m (32'6")
Stick
Industrial 9.1 m (29'10")
Maximum Height
58.5 ft / 17820 mm
Minimum Height
10 ft / 3120 mm
Minimum Swing Radius-Front
13.1 ft / 4000 mm
Maximum Depth
26.8 ft / 8150 mm
Boom Pin Height
39.8 ft / 12120 mm