Mounting Bracket - Pin On
Hammer Mounting Bracket for Backhoe Loaders with No Coupler
DESCRIPTION
Mounting bracket for use with H Series hammers.Cat® Hammer Mounting Brackets for Cat Hammers are designed for versatility, allowing the same head unit to be used across different machine configurations. Used with an extra set of pins, bracket is compatible with Pin Grabber couplers also.
Specs
Long Name:
Hammer Mounting Bracket for Backhoe Loaders with No Coupler
Name:
Mounting Bracket - Pin On
Interface Type
CW-10 Coupler
Overall Width
17.7 in / 450 mm
Overall Length
29.8 in / 758 mm
Overall Height
12.3 in / 312 mm
Pin Diameters
45/50 mm (1.77/1.97 in)
SEE HOW Mounting Bracket – Pin On COMPARES AGAINST FREQUENTLY COMPARED PRODUCTS.
Brackets
Mounting Bracket – Pin On
Brand

Cat

Status

Current

Interface Type

CW-10 Coupler

Weight

165.3 lb / 75 kg

Overall Width

17.7 in / 450 mm

Overall Length

29.8 in / 758 mm

Overall Height

12.3 in / 312 mm

Pin Diameters

45/50 mm (1.77/1.97 in)
Brackets
Mounting Bracket – Pin On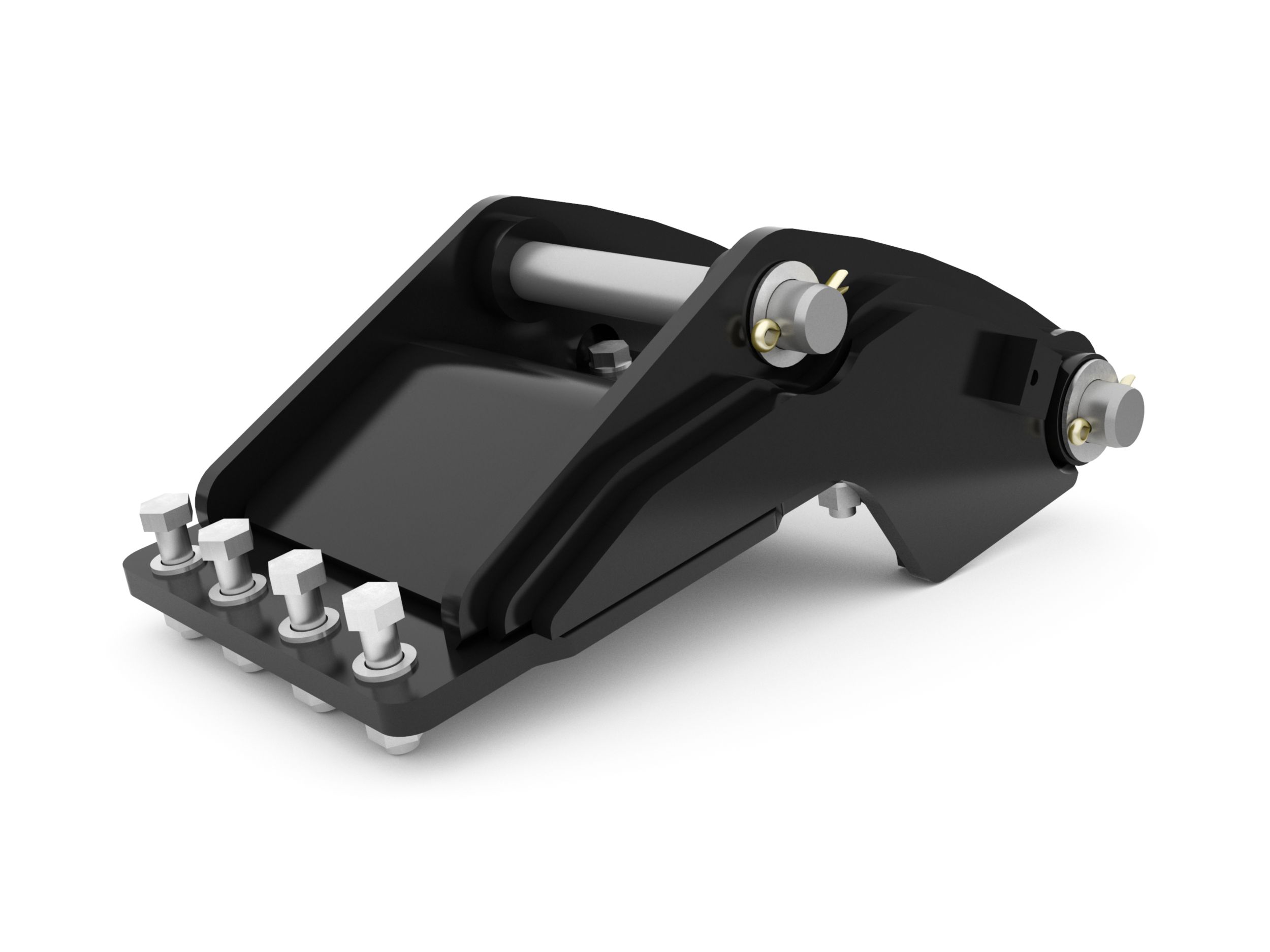 Brand

Cat

Status

Current

Interface Type

Pin On (Pin Grabber)

Weight

211.6 lb / 96 kg

Overall Width

17.2 in / 437 mm

Overall Length

27.6 in / 702 mm

Overall Height

11.4 in / 289 mm

Pin Diameters

45/50 mm (1.8/2 in)
Brackets
Mounting Bracket – Pin On – Skid Steer Loader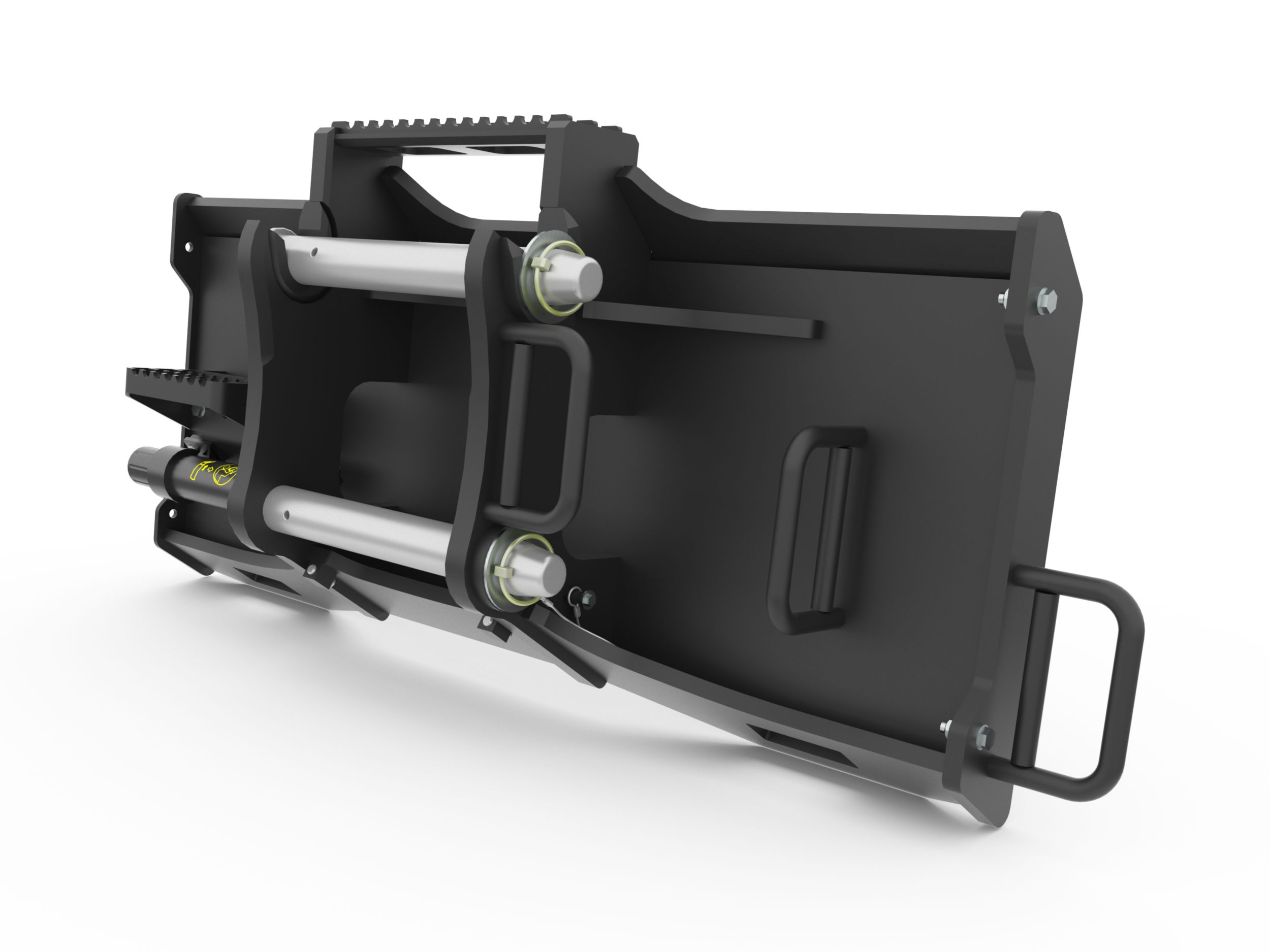 Brand

Cat

Status

Current

Interface Type

Skid Steer Coupler

Weight

264.6 lb / 120 kg

Overall Width

49.7 in / 1263 mm

Overall Length

22.4 in / 570 mm

Overall Height

11.5 in / 291 mm

Pin Diameters

50/50 mm (2/2 in)