P318 Primary Pulverizer
P318 Primary Pulverizer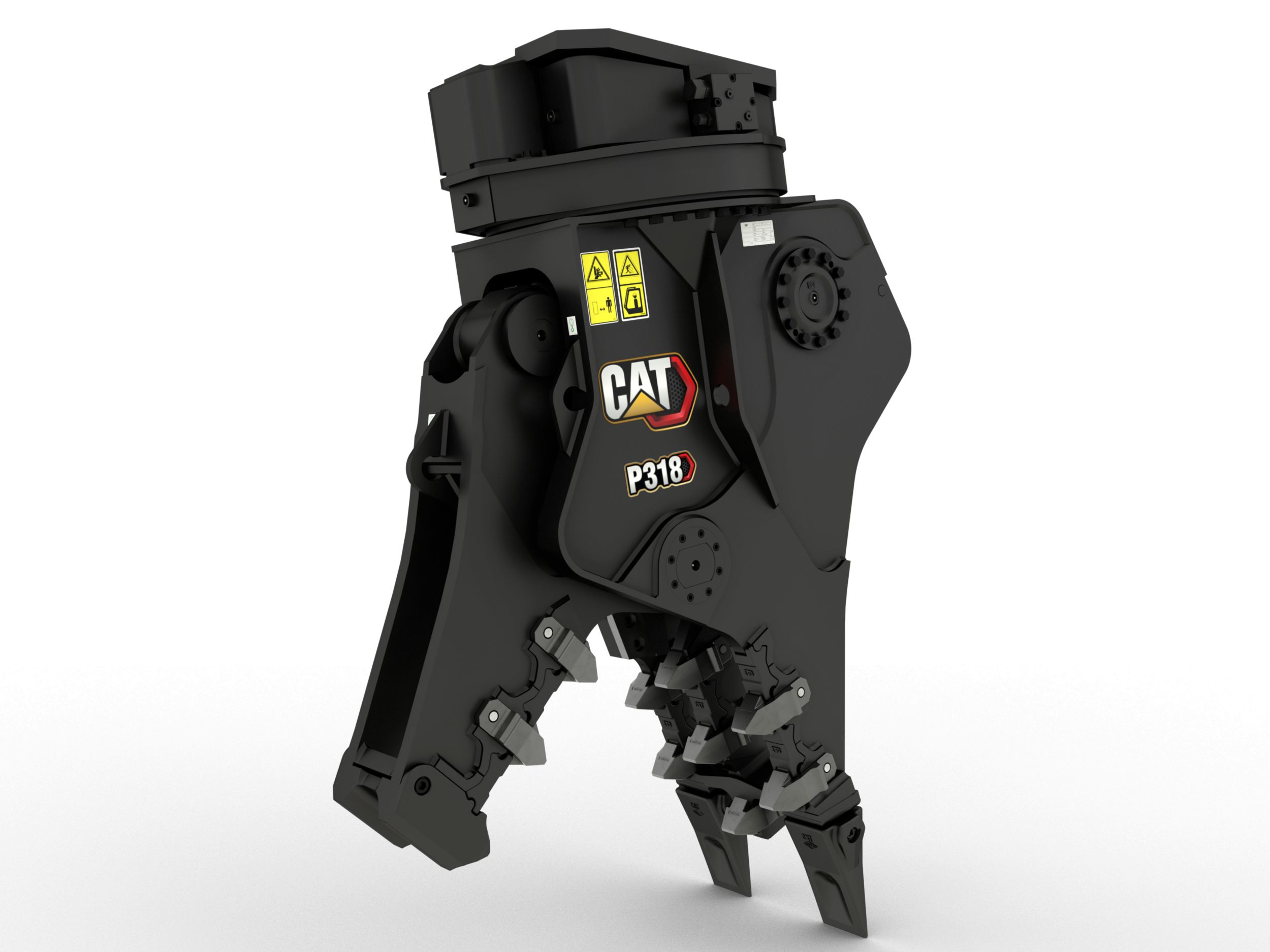 DESCRIPTION
Productive demolition and maximum up time with one point of support for your entire system.Primary pulverizers quickly demolish concrete structures. The jaws rotate 360, and are powered by SpeedBooster technology to crush fast and powerfully. Depend on the reliability, and uptime you'll enjoy - all commonly serviced parts can be changed with hand tools. And wherever you go, your Cat dealer has your back.
A complete solution from a single source
Every Cat Pulverizer is designed to work with your Cat excavator.
Every part of the system from tooth to counterweight is covered by your Cat dealer.
You can rely on a local service wherever you are to keep you up and running
More uptime, less maintenance
All wear components are bolt on and field replaceable.
No welding is required for maintenance.
Hydraulic components are protected inside the housing, but accessible with hand tools.
Up to 15% greater performance
SpeedBooster technology actively balances speed and power:

Delivers up to 52% faster cycle times
Delivers up to 13% better force.

Position jaws at the best angle with full, fast and bi-directional 360 rotation.
Specs
Long Name:
P318 Primary Pulverizer
Name:
P318 Primary Pulverizer
Cycle Time - Open
1.6 s / 1.6 s
Cycle Time - Close
1 s / 1 s
Crushing Force - Primary Cutter
308 Sh Ton / 2740 kN
Crushing Force - Cutter Tip
1120 kN / 126 Sh Ton
Crushing Force - Tooth Tip
795 kN / 89 Sh Ton
Jaw Circuit - Max. Oil Pressure
35000 kPa / 5076 psi
Jaw Circuit - Max. Oil Flow
40 gal/min / 150 l/min
Rotation Circuit - Max. Oil Pressure
14000 kPa / 2031 psi
Rotation Circuit - Max. Oil Flow
11 gal/min / 40 l/min
Cutter Length
150 mm / 5.9 in
Jaw Opening - Maximum
42.7 in / 1085 mm
Jaw Width - Fixed
620 mm / 24.4 in
Jaw Width - Moveable
335 mm / 13.2 in
Dimensions - Housing + Jaw
Weight - Housing, Jaw and Bracket
2080 kg / 4586 lb
Recommended Carrier Weight