High operating comfort due to elastic trowel blade mechanism. It reduces vibrations and ensureseasy operation.
Handlebar infinitely variable for optimum adaptation to the operator's height. Place-saving design because handlebar folds upwards for transport.
No accidents at work caused by machines spinning out of control. A "deadman control" stops the engine in time.
Specs
Trowel Diameter
43.31 in / 1100 mm
SEE HOW PG 110 COMPARES AGAINST FREQUENTLY COMPARED PRODUCTS.
Walk-Behind Power Trowels
PG 110
Brand

Weber MT

Status

Current

Power

8.45 HP / 6.3 kW

Power Supply

Gasoline

Speed Range

60-115 rpm

Trowel Diameter

43.31 in / 1100 mm

Weight

209.44 lb / 95 kg
Walk-Behind Power Trowels
M-4-6R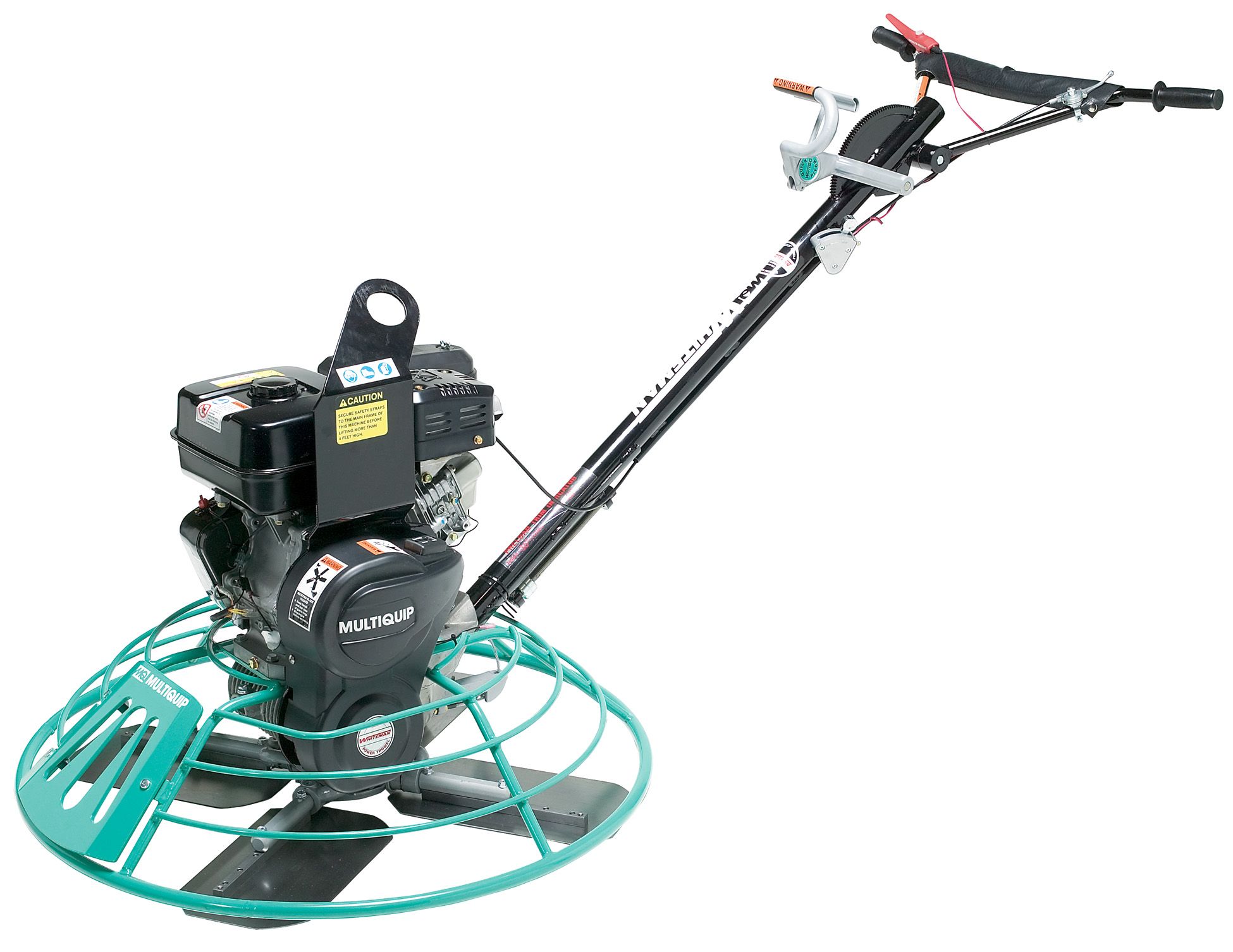 Brand

MQ/Whiteman

Status

Current

Power

6 HP / 4.5 kW

Power Supply

Diesel

Speed Range

60-125 rpm

Trowel Diameter

30 in / 762 mm

Weight

181 lb / 82 kg
Walk-Behind Power Trowels
PG 55 BF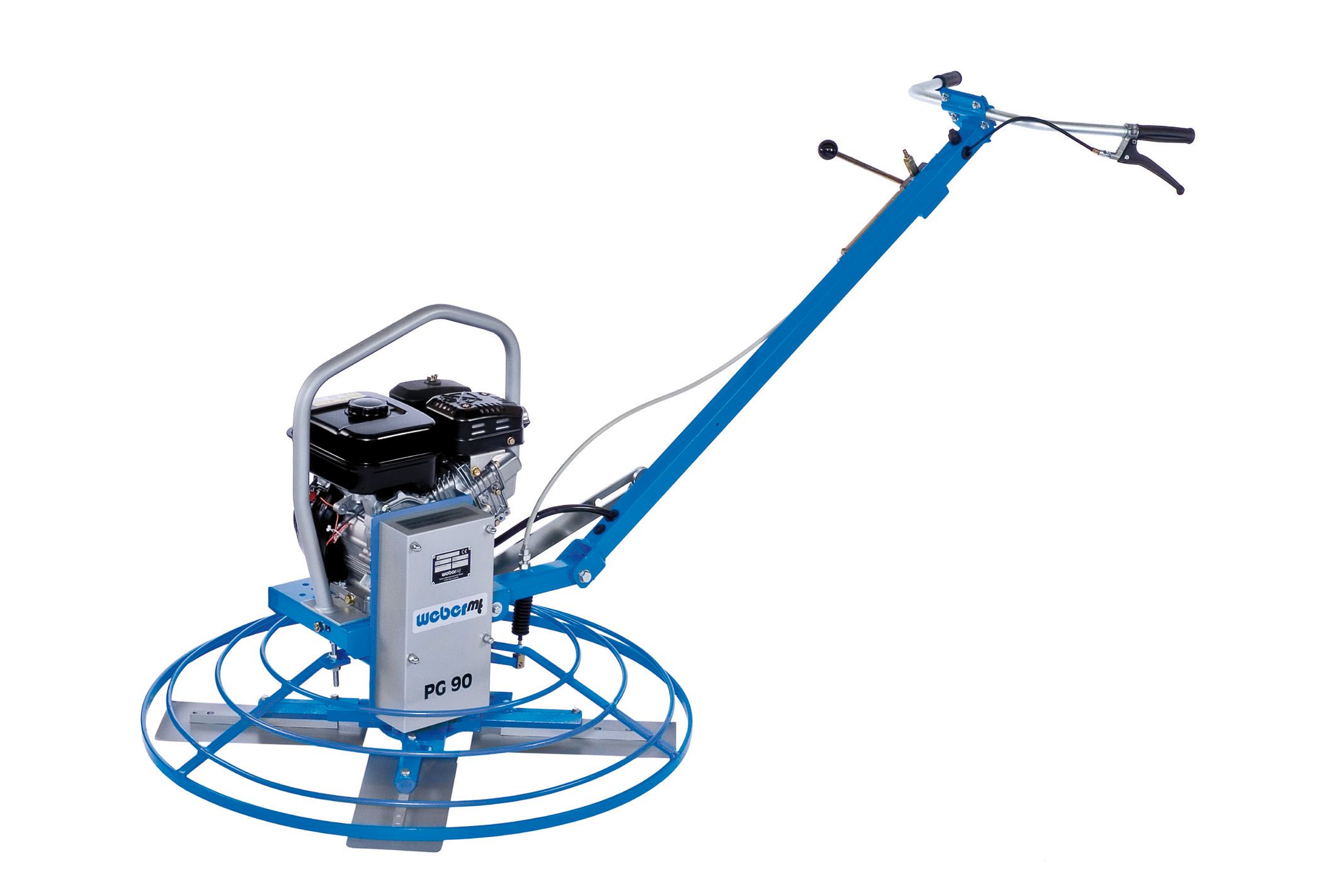 Brand

Weber MT

Status

Current

Power

5.7 HP / 4.25 kW

Power Supply

Gasoline

Speed Range

60-115 r.p.m

Trowel Diameter

23.42 in / 594.87 mm

Weight

116.84 lb / 53 kg