S-45 Pin Grabber LCS 7-9 Ton
S-45 Pin Grabber S Type Coupler For 7-9 Ton Mini Excavators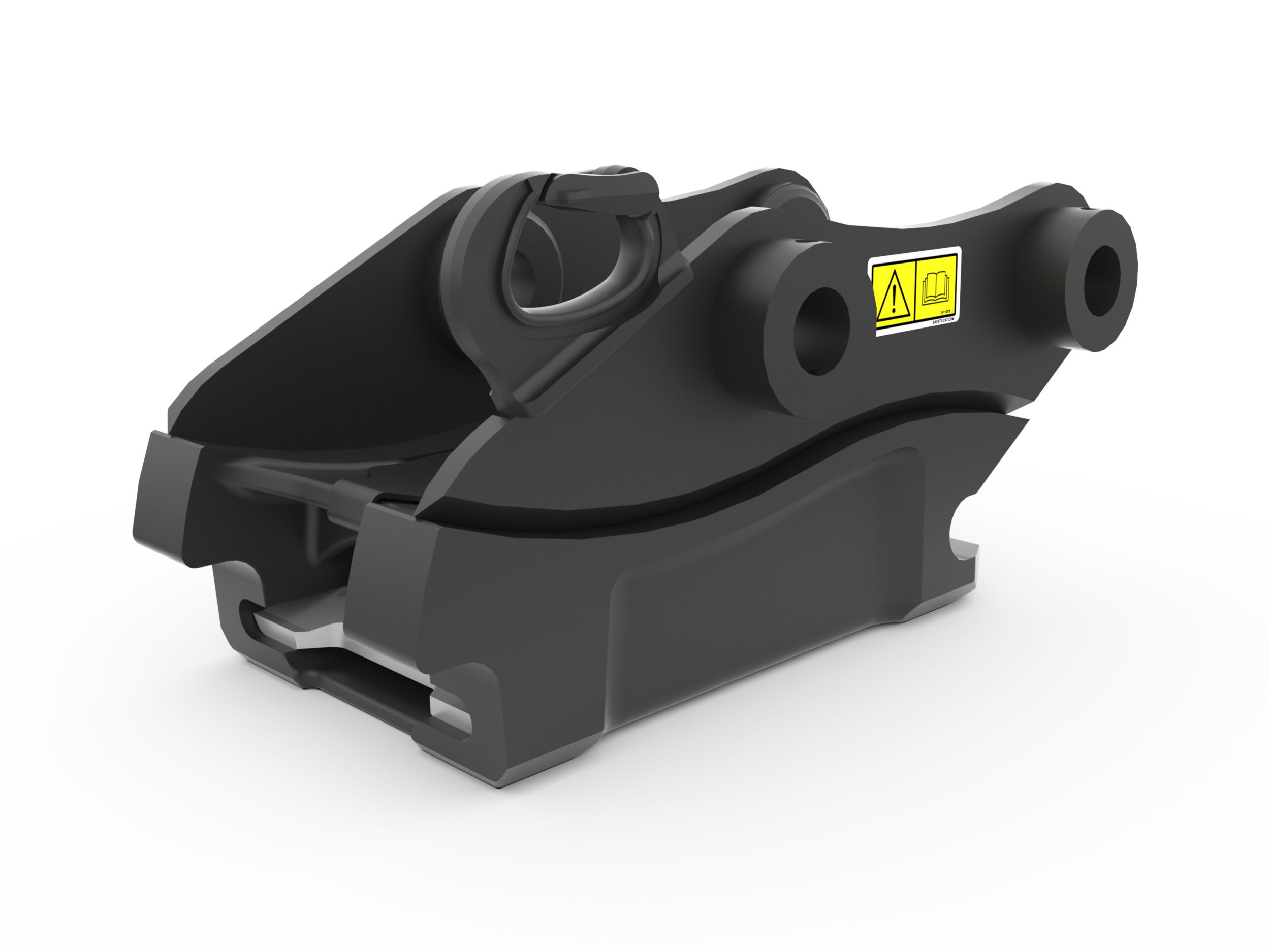 DESCRIPTION
The S Type Coupler is a pin grabber style dedicated coupler. It ensures an exchangeability of tools within a fleet of machines with different platforms. Consistent tight fit to attachment, low offset, and reliability are the key features.Cat® S Type Couplers for Mini Excavators are an optimal design for a dedicated quick coupler solution. Low offset, pin grabber ability, and a wedge type locking system ensures a tight fit, no attachment play during use. It also creates the solution to exchange work tools among different platforms and brands. In combination with the Tilt Rotate System that can be equipped with an S Type Coupler and the variety of different buckets offered, it provides a complete attachment solution for Mini Excavators. The coupler is designed with the highest safety standards and comes with a visible locking mechanism.
An Attachment for Every Job - Cat® Work Tool Attachments
Hydraulic Cylinder Lock
Hydraulic cylinder with check, relief and pressure control valve included. Locking Control System (LCS) incorporates an electronic position sensor integrated into the quick coupler hydraulic cylinder. This sensor provides precise and reliable input to an electronic processor mounted inside the quick coupler. This microprocessor provides digital communication to the Next Generation Mini Hydraulic Excavator machine's (ECM) by way of an electrical harness.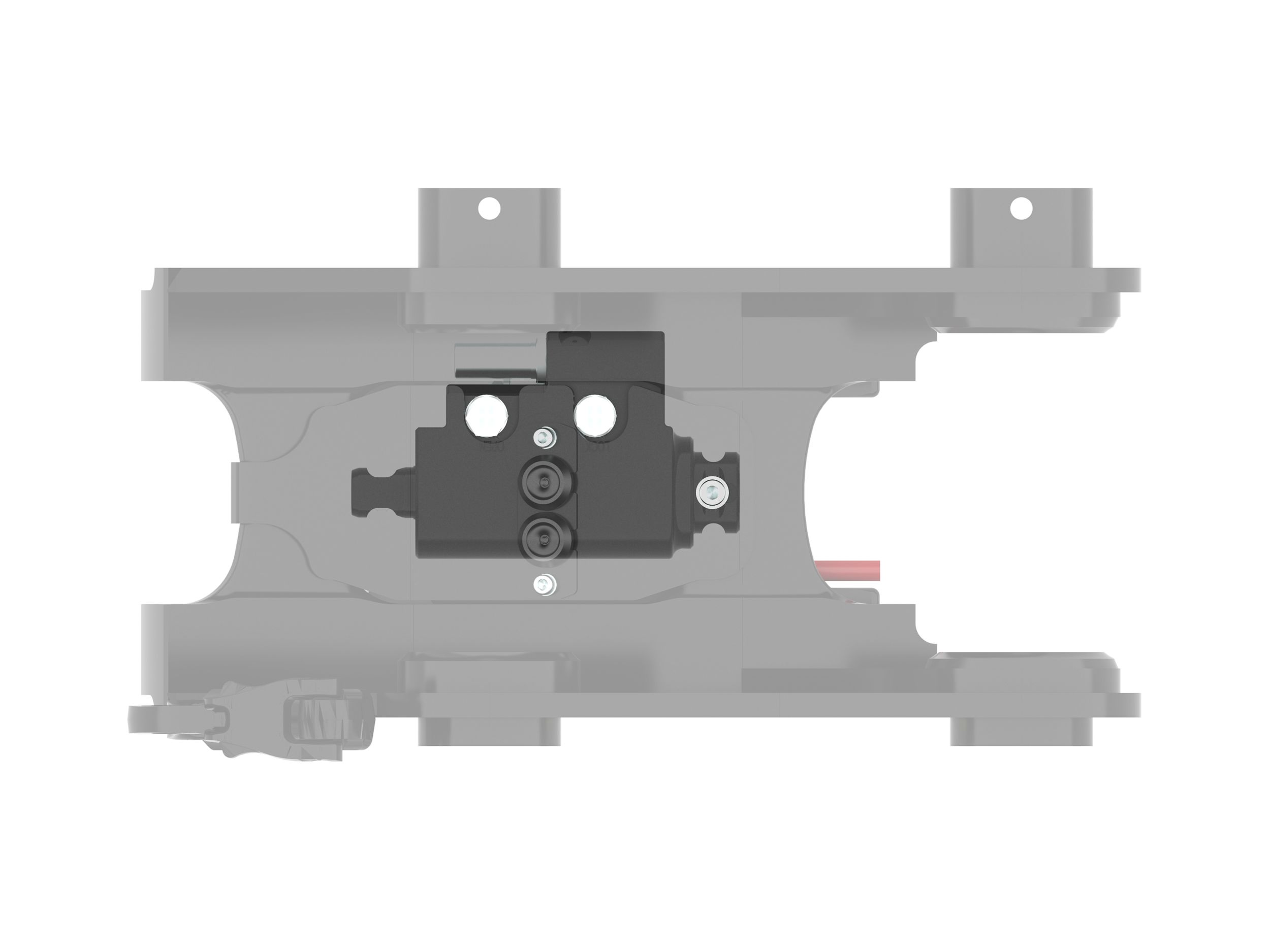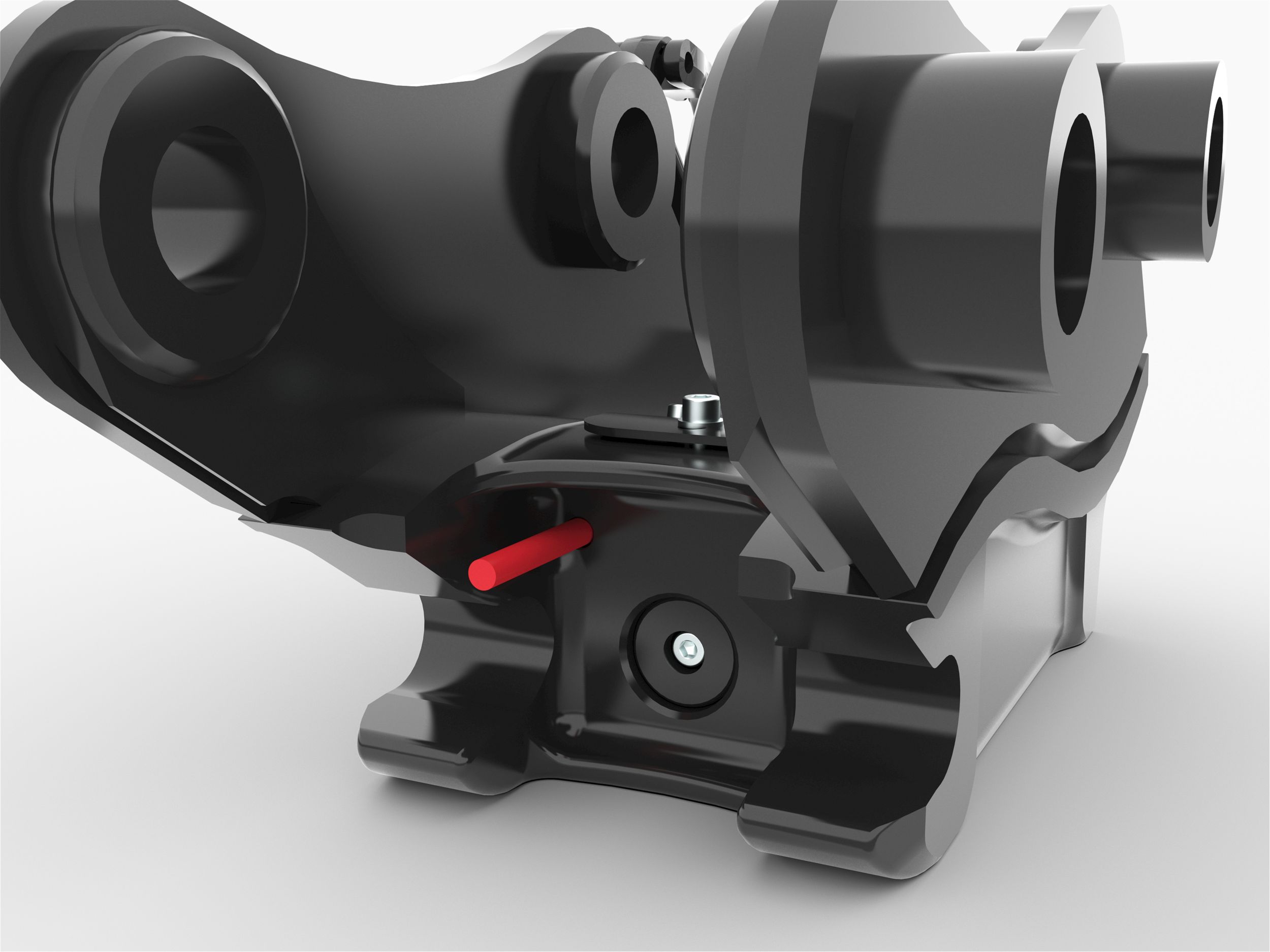 Locking Indicator
The visual verification rod allows the operator to visibly confirm, from the cab, that the coupler has successfully locked the attachment into place properly.
Lifting Hook
Integrated lifting hook allows the operator to switch tasks to lifting without changing tools or coupler.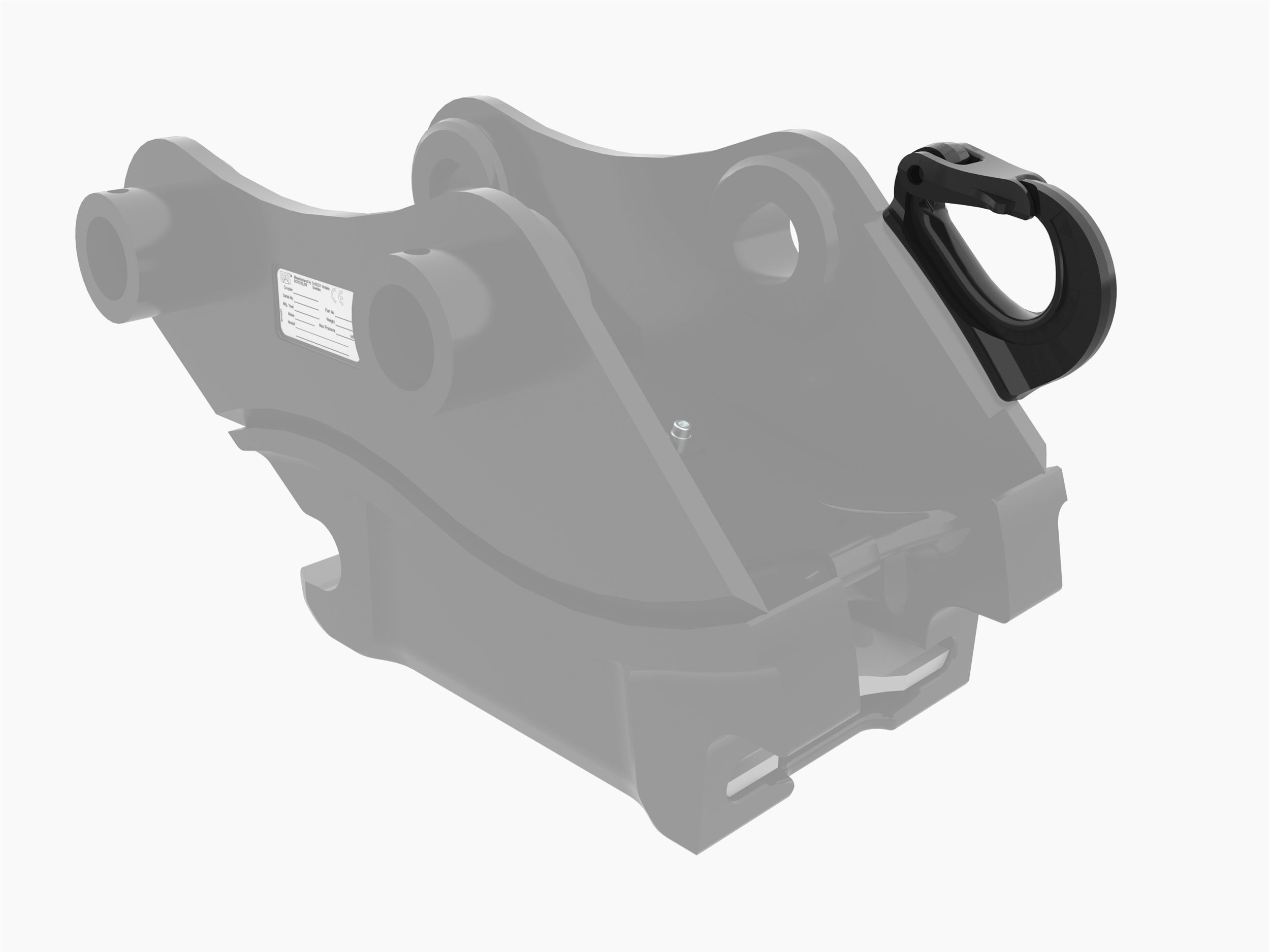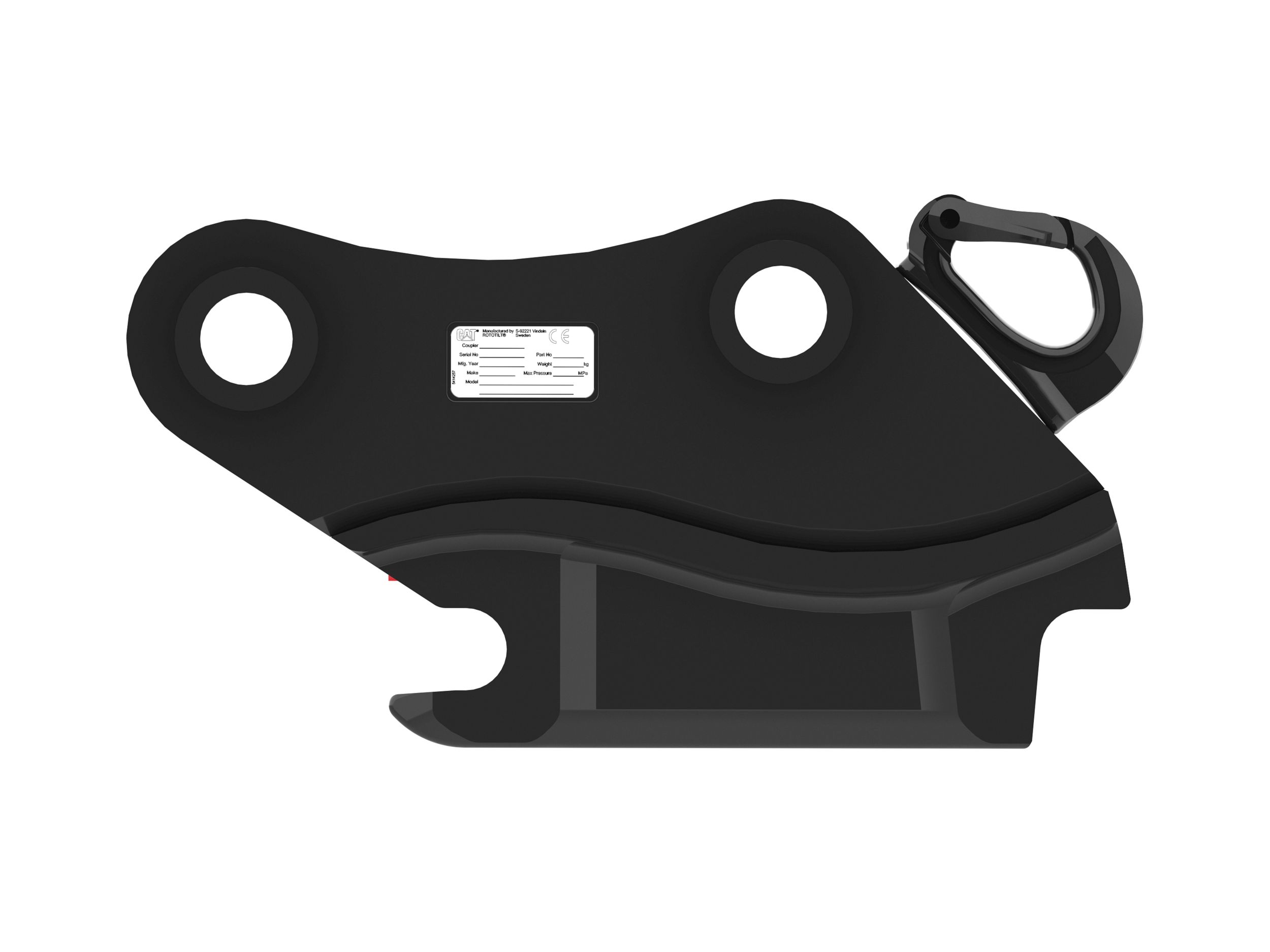 Low Profile/Build Height
Low build height quick coupler with minimal offset results in minimal break out force reduction.
Protected Components
All components integrated inside the coupler housing and protected against contaminants and potential force impact.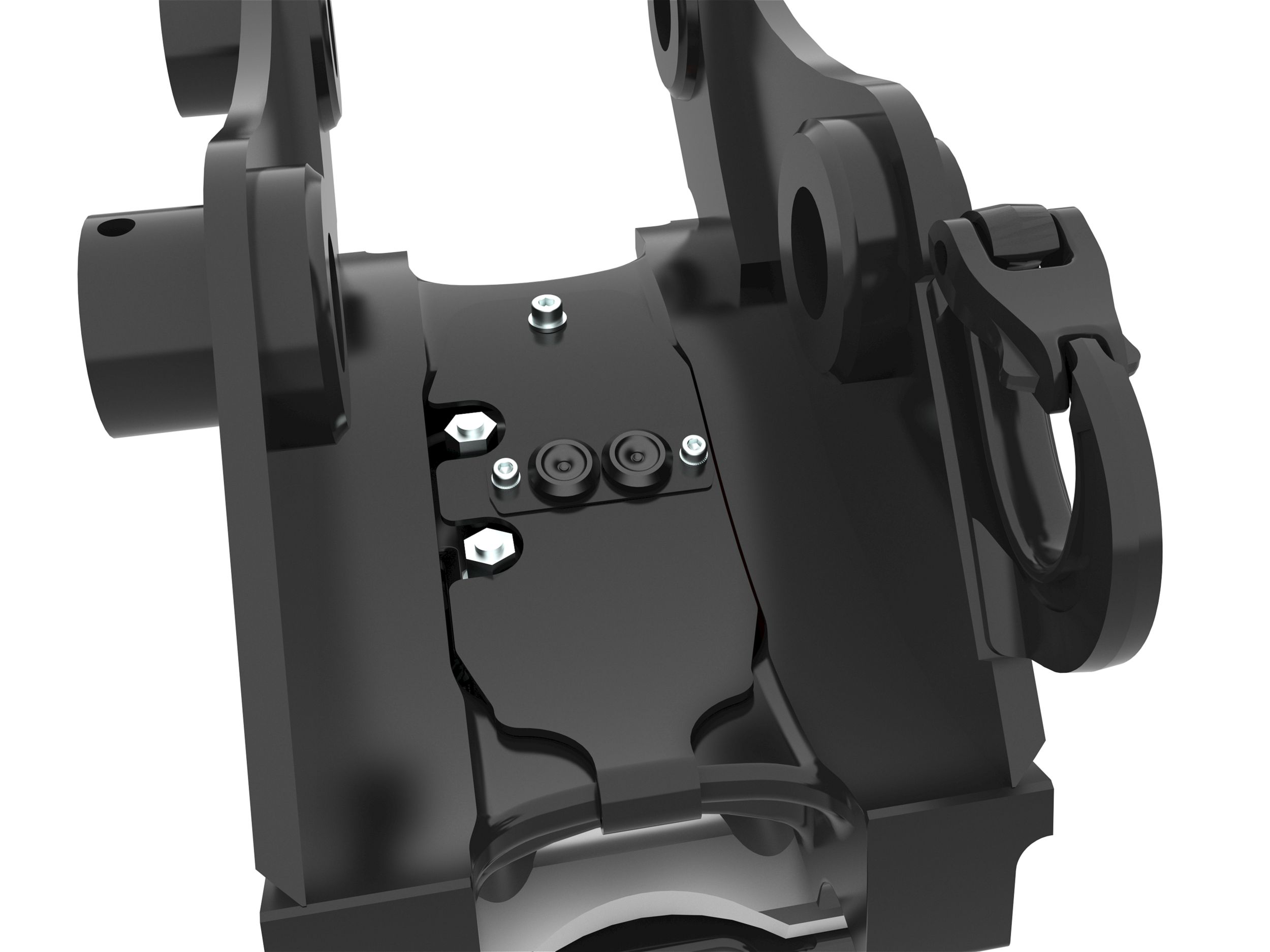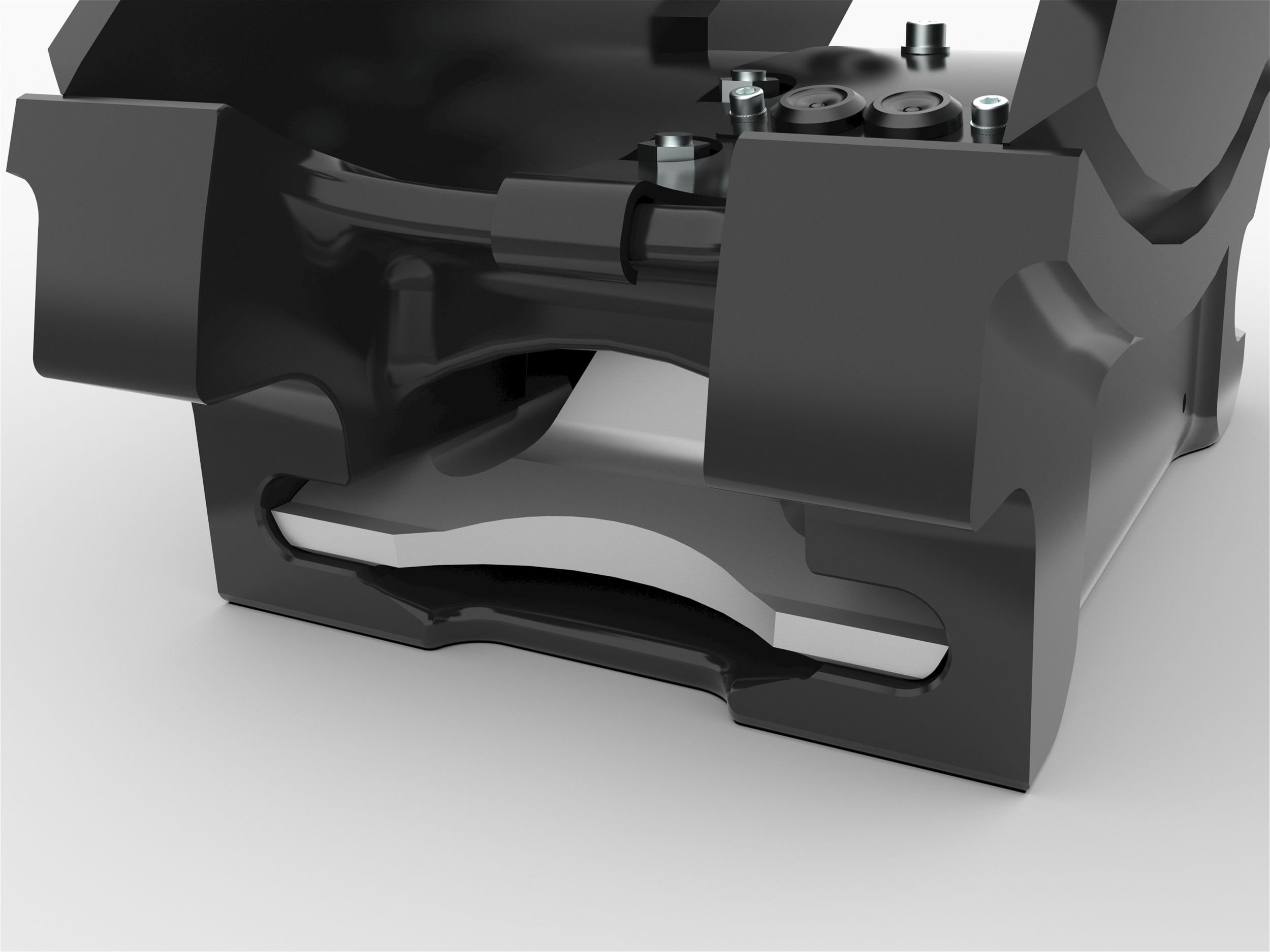 Wedge Type Locking Mechanism
Wedge type locking mechanism minimizes impact loading into the hydraulic cylinder.
Locking Control System
Locking Control System (LCS) incorporates cylinder positioning sensing and provides electrical feedback to the machine which requires Cat® software to display locking system status.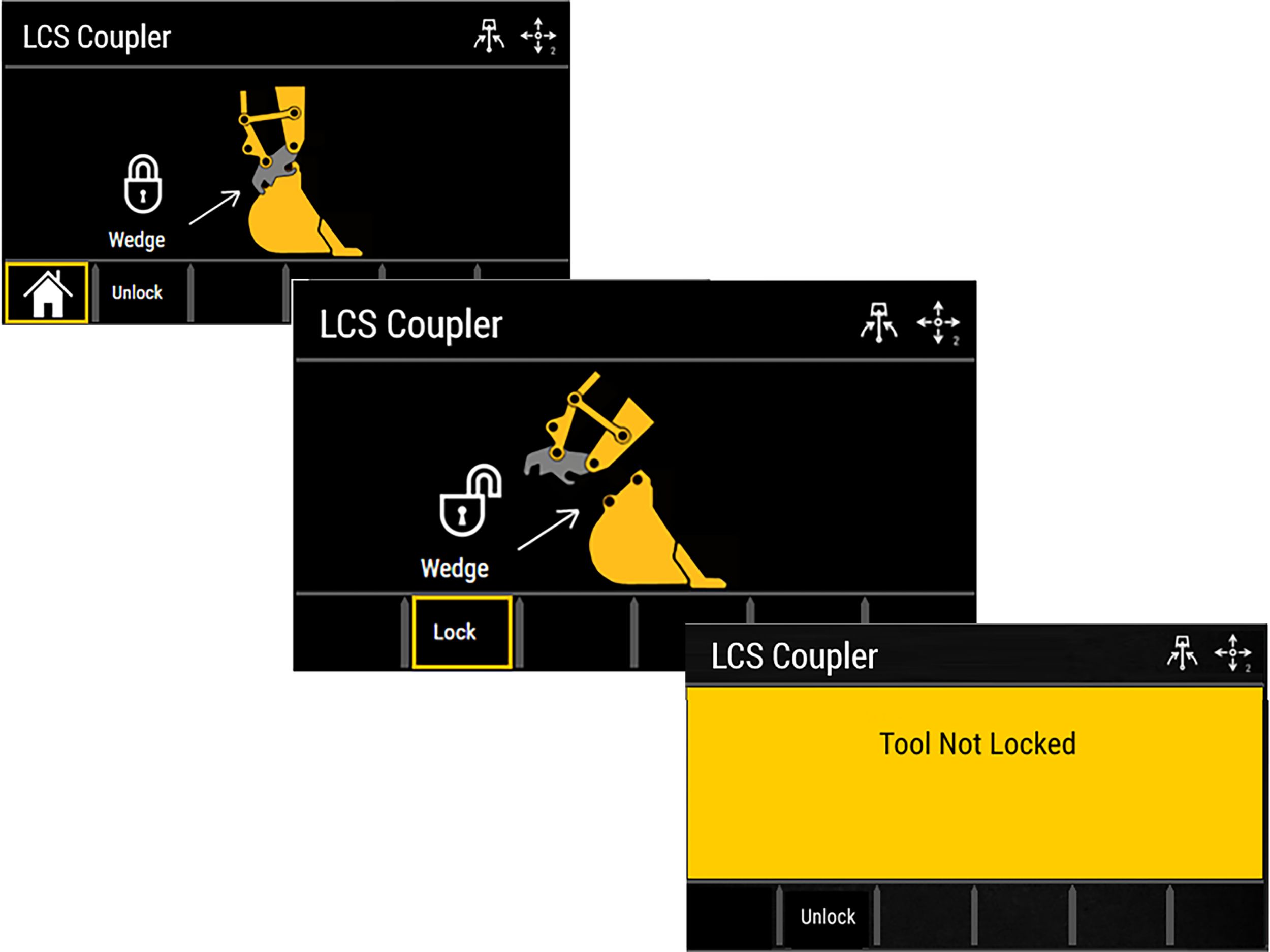 Specs
Long Name:
S-45 Pin Grabber S Type Coupler For 7-9 Ton Mini Excavators
Name:
S-45 Pin Grabber LCS 7-9 Ton
Lifting Hook Capacity
6613.9 lb / 3000 kg
Overall Length
24.8 in / 630 mm
Overall Height
12.6 in / 319 mm
Pin Diameter
2 in / 50 mm
Machine Class
7-9 Ton Mini Hydraulic Excavators
Required Hydraulics
Dedicated Factory Installed
Maximum Operating Pressure
5076.3 psi / 350 bar
Coupler Type
S-45 Pin Grabber
SEE HOW S-45 Pin Grabber LCS 7-9 Ton COMPARES AGAINST FREQUENTLY COMPARED PRODUCTS.
S Type Couplers
S-45 Pin Grabber LCS 7-9 Ton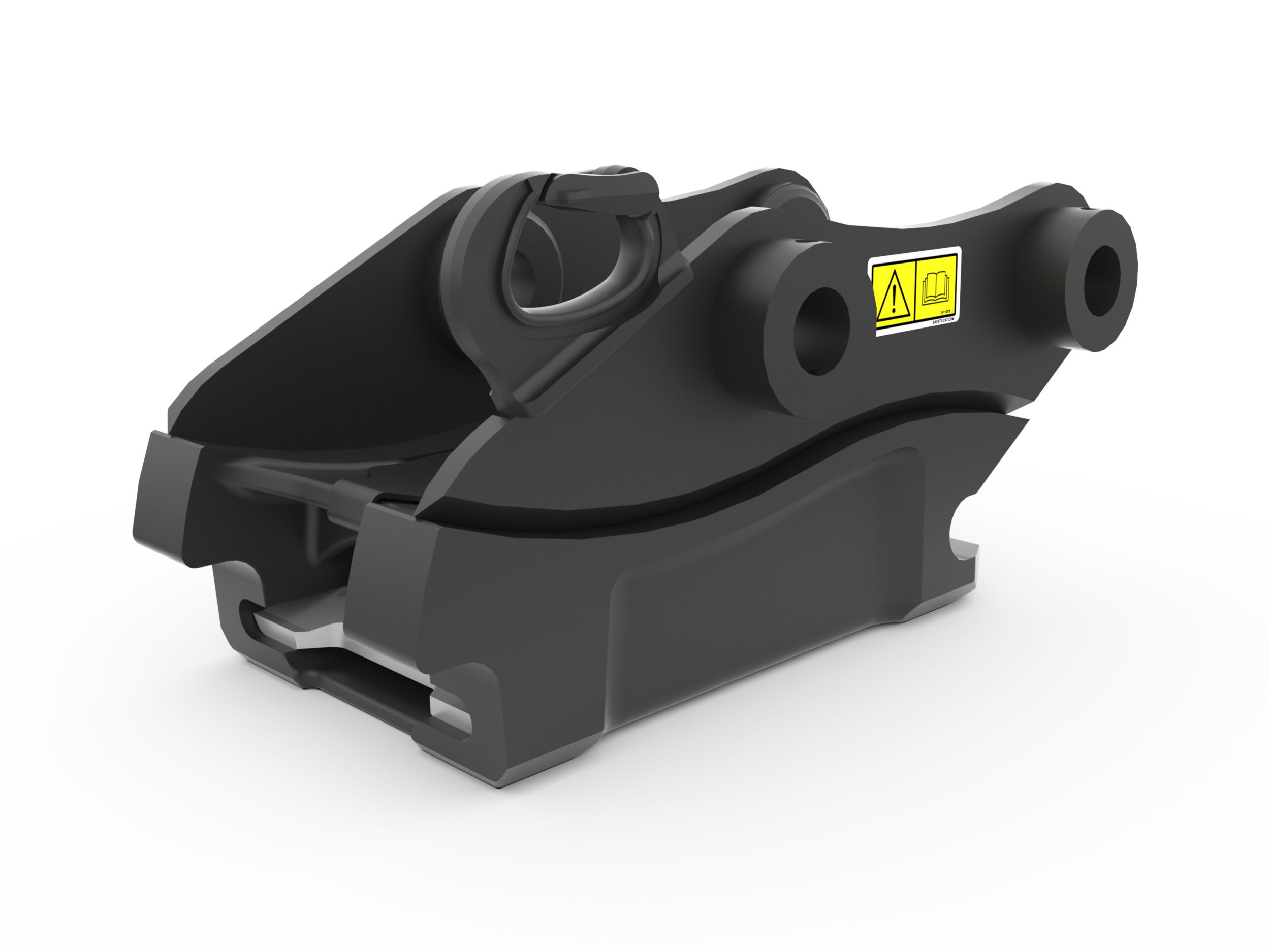 Brand

Cat

Status

Current

Weight

209.4 lb / 95 kg

Lifting Hook Capacity

6613.9 lb / 3000 kg

Width

13.5 in / 343 mm

Overall Length

24.8 in / 630 mm

Overall Height

12.6 in / 319 mm

Pin Diameter

2 in / 50 mm

Machine Class

7-9 Ton Mini Hydraulic Excavators

Interface Type

Pin On

Required Hydraulics

Dedicated Factory Installed

Maximum Operating Pressure

5076.3 psi / 350 bar

Coupler Type

S-45 Pin Grabber
S Type Couplers
S-45 Pin Grabber LCS 10 Ton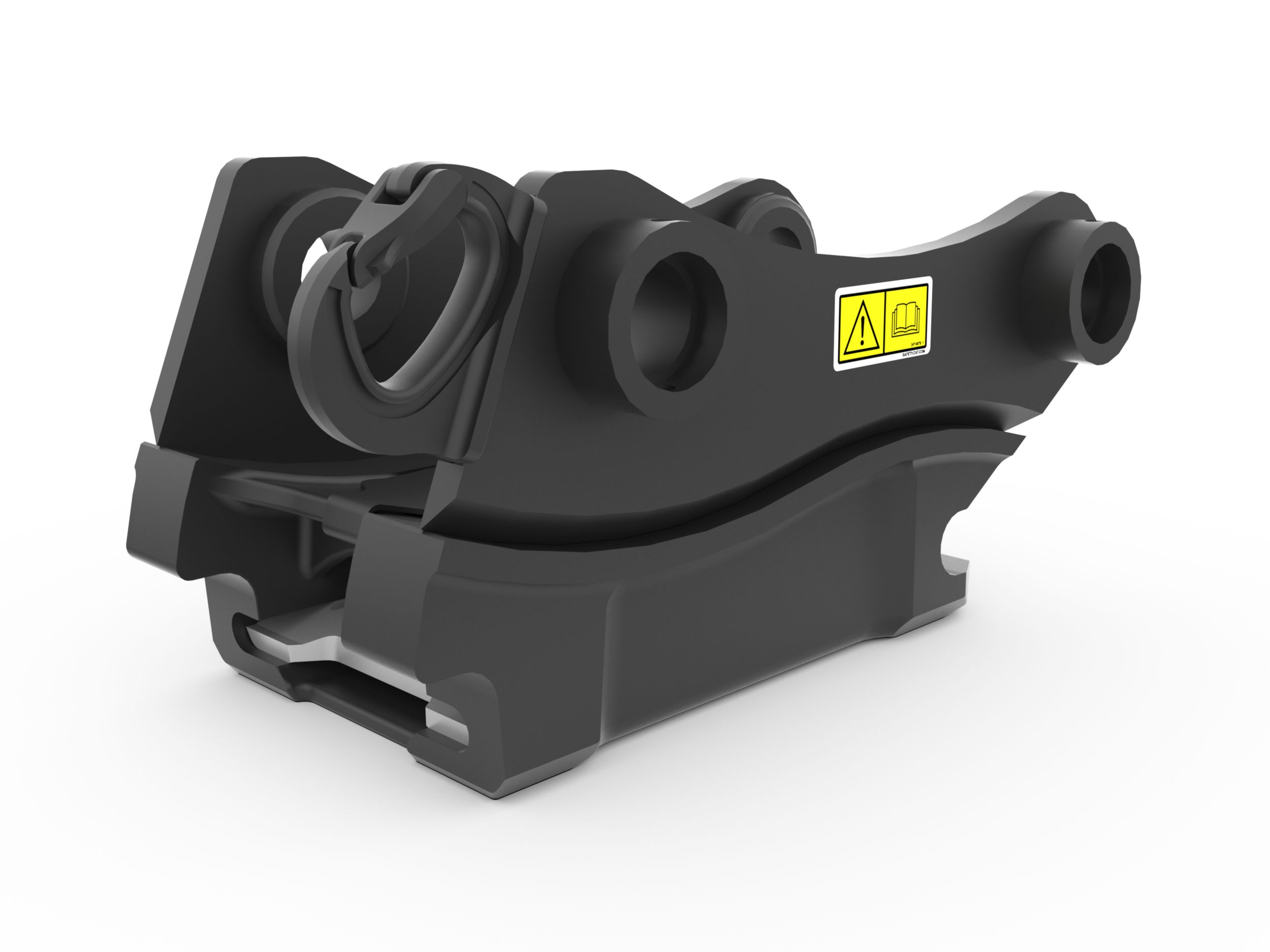 Brand

Cat

Status

Current

Weight

224.9 lb / 102 kg

Lifting Hook Capacity

6613.9 lb / 3000 kg

Width

13.9 in / 353 mm

Overall Length

27.1 in / 689 mm

Overall Height

13 in / 330 mm

Pin Diameter

2.4 in / 60 mm

Machine Class

10 Ton Mini Hydraulic Excavators

Interface Type

Pin On

Required Hydraulics

Dedicated Factory Installed

Maximum Operating Pressure

5076.3 psi / 350 bar

Coupler Type

S-45 Pin Grabber
S Type Couplers
S-50 Pin Grabber 10 Ton Mini Excavators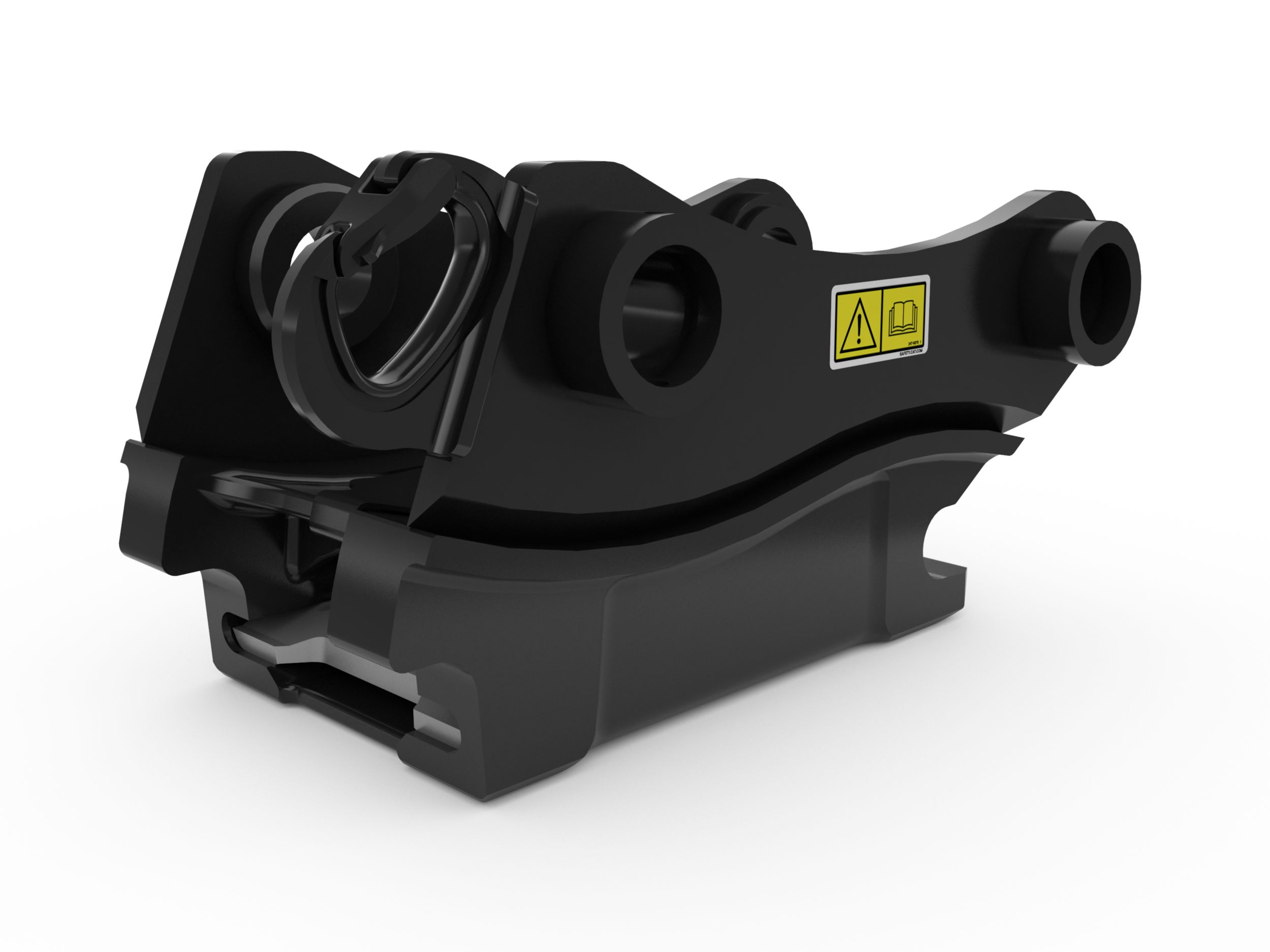 Brand

Cat

Status

Current

Weight

215 lb / 97.5 kg

Lifting Hook Capacity

6613.9 lb / 3000 kg

Width

13.9 in / 353 mm

Overall Length

27.1 in / 688.7 mm

Overall Height

13 in / 330 mm

Pin Diameter

2.4 in / 60 mm

Machine Class

10 Ton Mini Excavators

Interface Type

Pin On

Required Hydraulics

Dedicated Factory Installed

Maximum Operating Pressure

5076.3 psi / 350 bar

Coupler Type

S-50 Pin Grabber