Soil Reclaimer Drum (2.4 m)
Soil Reclaimer Drum (2.4 m)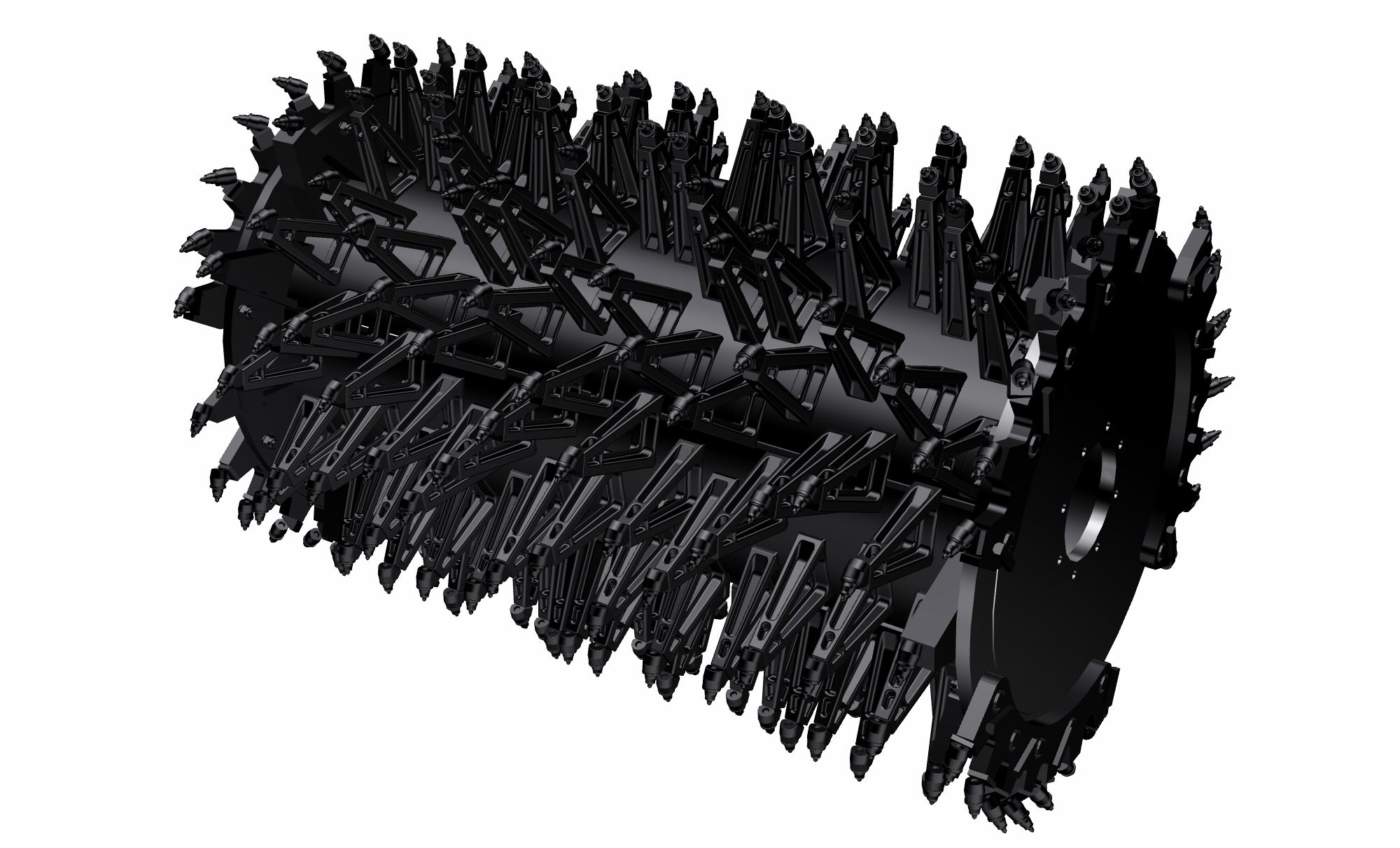 DESCRIPTION
Soil reclaimer drum with 508 mm (20 in) depth of cut for stabilizing various soil types.
Excellent Material Sizing
The Soil rotor is an ideal choice for mixing additives with semi cohesive or granular materials where soil gradation is critical.
It can also handle light reclamation applications where the asphalt layer is thin and deteriorated.
It delivers excellent sizing of material for reclaiming and stabilizing old roads or other surfaces.
Deep Cut
The Soil rotor is standard equipped with cast stand-offs that include bit holders in a single casting.
When the cast bit holders become worn or damaged, they can be removed and replaced with weld-on bit holders.
Bit life varies depending on soil type.
This soil reclaimer drum provides a deep 508 mm (20 in) cut.
Specs
Long Name:
Soil Reclaimer Drum (2.4 m)
Name:
Soil Reclaimer Drum (2.4 m)
Milling Width
96 in / 2438 mm
Tool Spacing
0.45 in / 11.5 mm
Drum Diameter at Tips
64 in / 1625 mm
Milling Depth (max)
20 in / 508 mm
PN# of Rotor Gp with Coolant and Tools (Factory Installed)
250-3960
PN# of Rotor Gp with Bits (Field installed)
250-3961