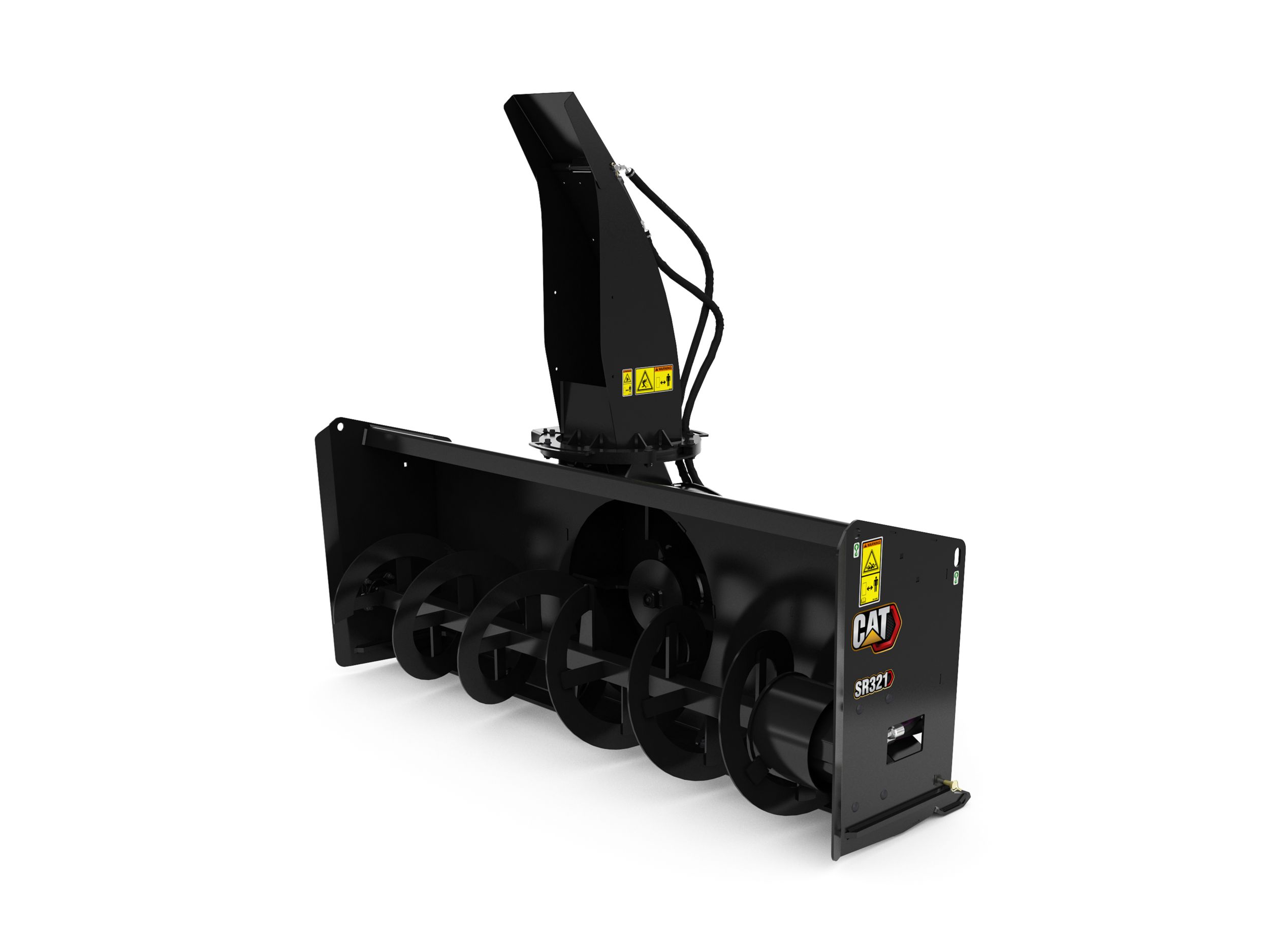 DESCRIPTION
Designed for removing snow from streets, parking lots, driveways and sidewalks.Cat® Snow Blowers are designed for removing snow from streets, parking lots, driveways and sidewalks, making them ideal for various winter cleanup and maintenance applications.
Snow Removal | Cat® 906-907-908 Next Generation Compact Wheel Loaders
Cat® Standard Flow SR121 Snow Blower at Work
Cat® High Flow SR321 Snow Blower at Work
Cat® Snow Blower Operating Tips
Snow Removal | Cat® Snow Blower and 272D3 Skid Steer Loader
What Our Customers Are Saying | Snow Removal with a Cat® SR421 Snow Blower
An Attachment for Every Job - Cat® Work Tool Attachments
Application
Designed for removing snow from streets, parking lots, driveways and sidewalks.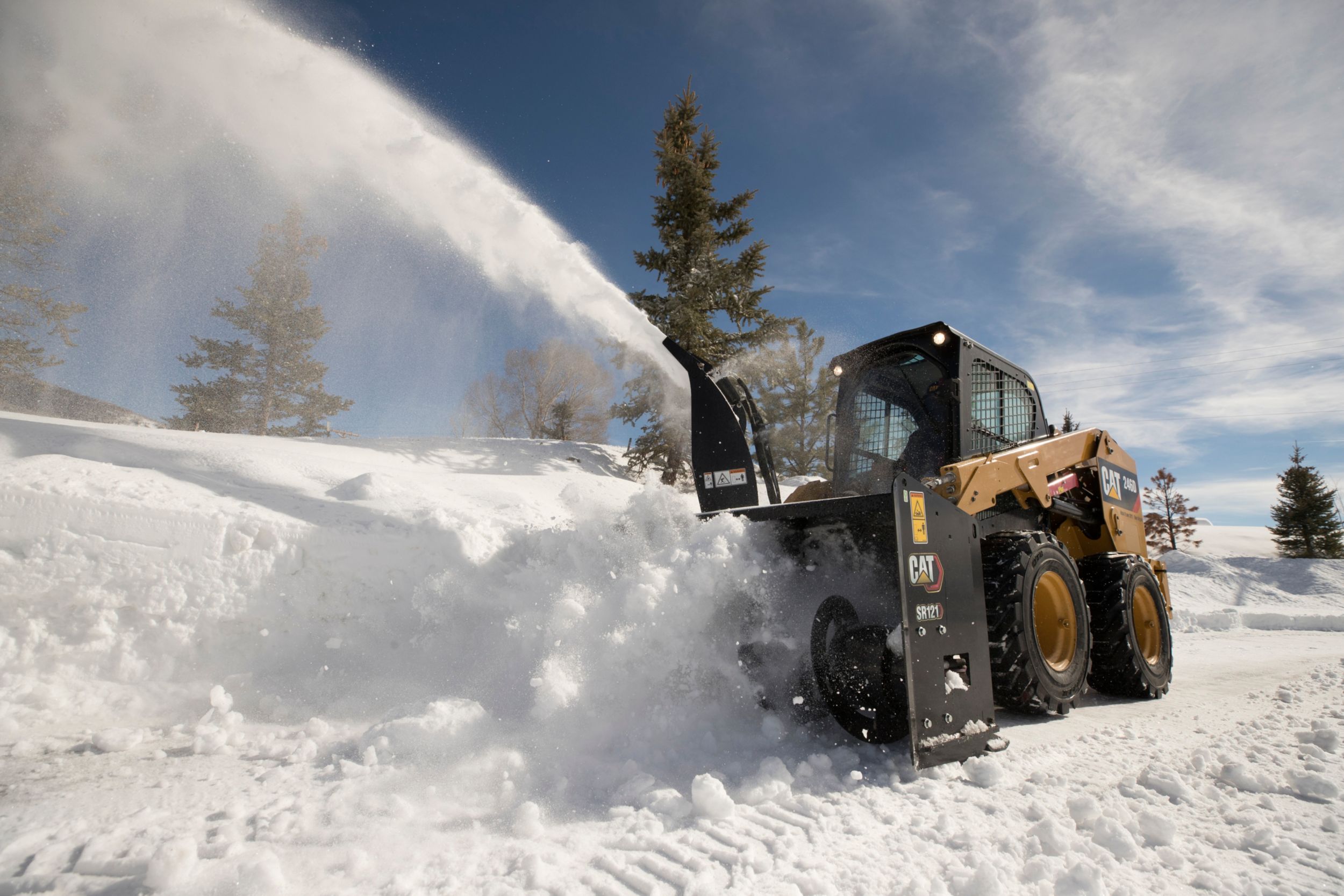 Two Stage Design
Two-stage design uses auger and impeller to move a greater capacity of snow quickly and efficiently. Also, the auger and impeller are reversible which allows the operator to expel obstructions without exiting the machine.
Fan Style Impeller
Provides smooth operation and continuous flow of material in a variety of snow conditions.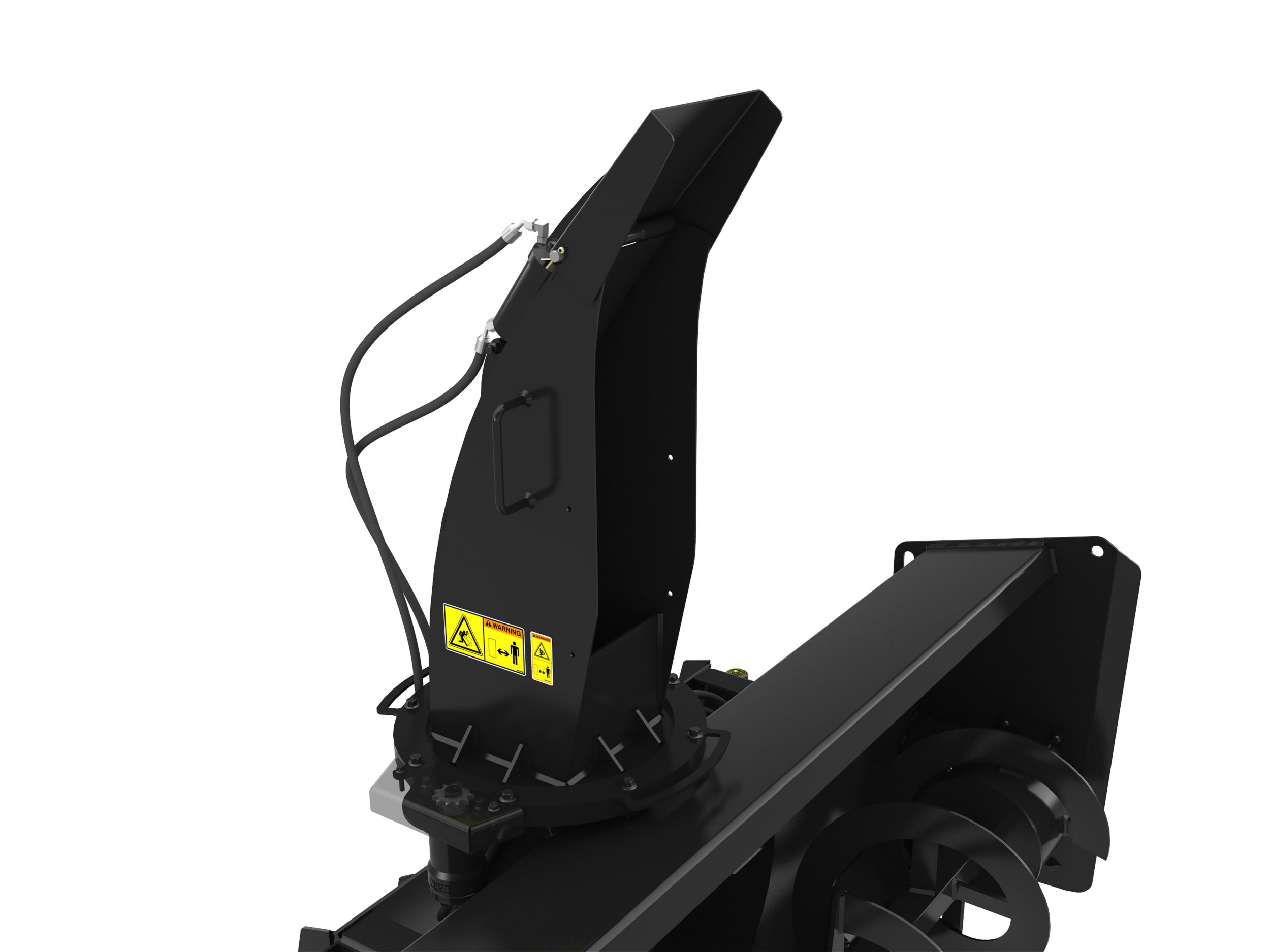 Hydraulic Controls
Machine joysticks control chute and deflector. No additional wires or hardware to connect. Complete control with plug-n-play simplicity.
Chute Rotation and Deflector
270 degrees of rotation permits snow discharge to front or sides of machine preventing snow blow back on operator. Hydraulically controlled deflector makes it easy to control how far snow is thrown.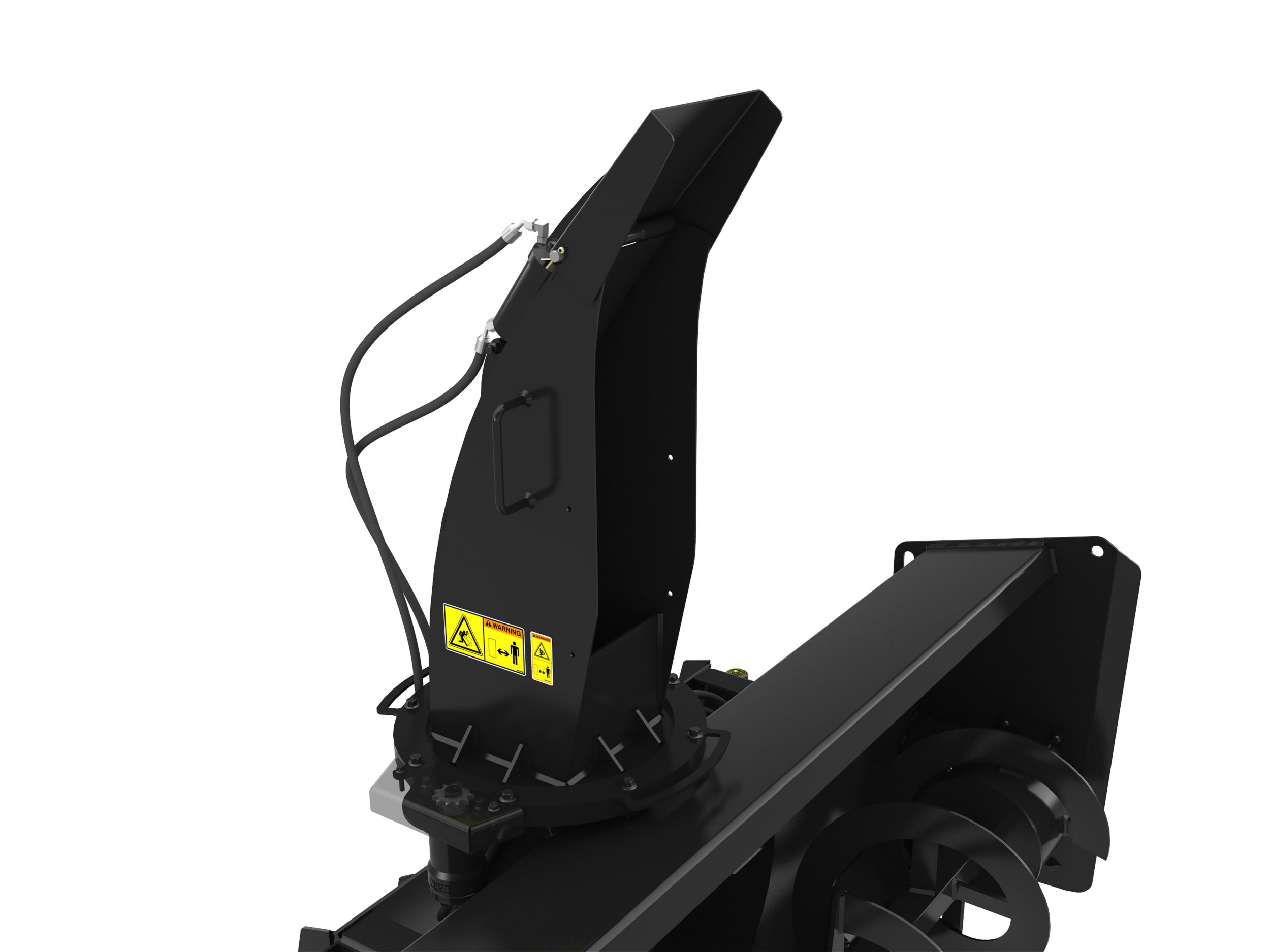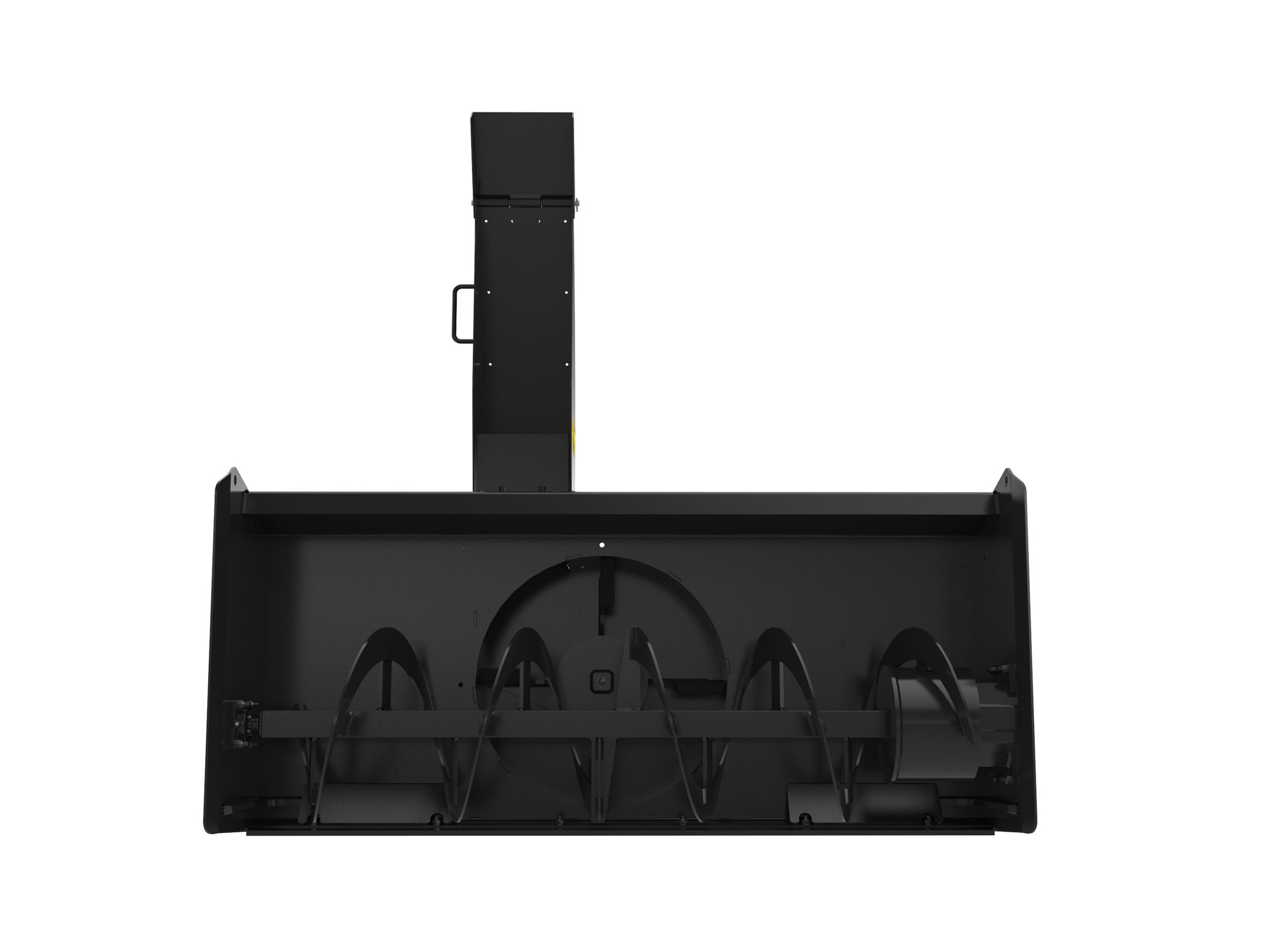 Offset Chute
Improves visibility and allows full range of motion on Compact Wheel Loader machines.
Adjustable Skid Shoes
Adjust height of cutting edge to suit the job needs.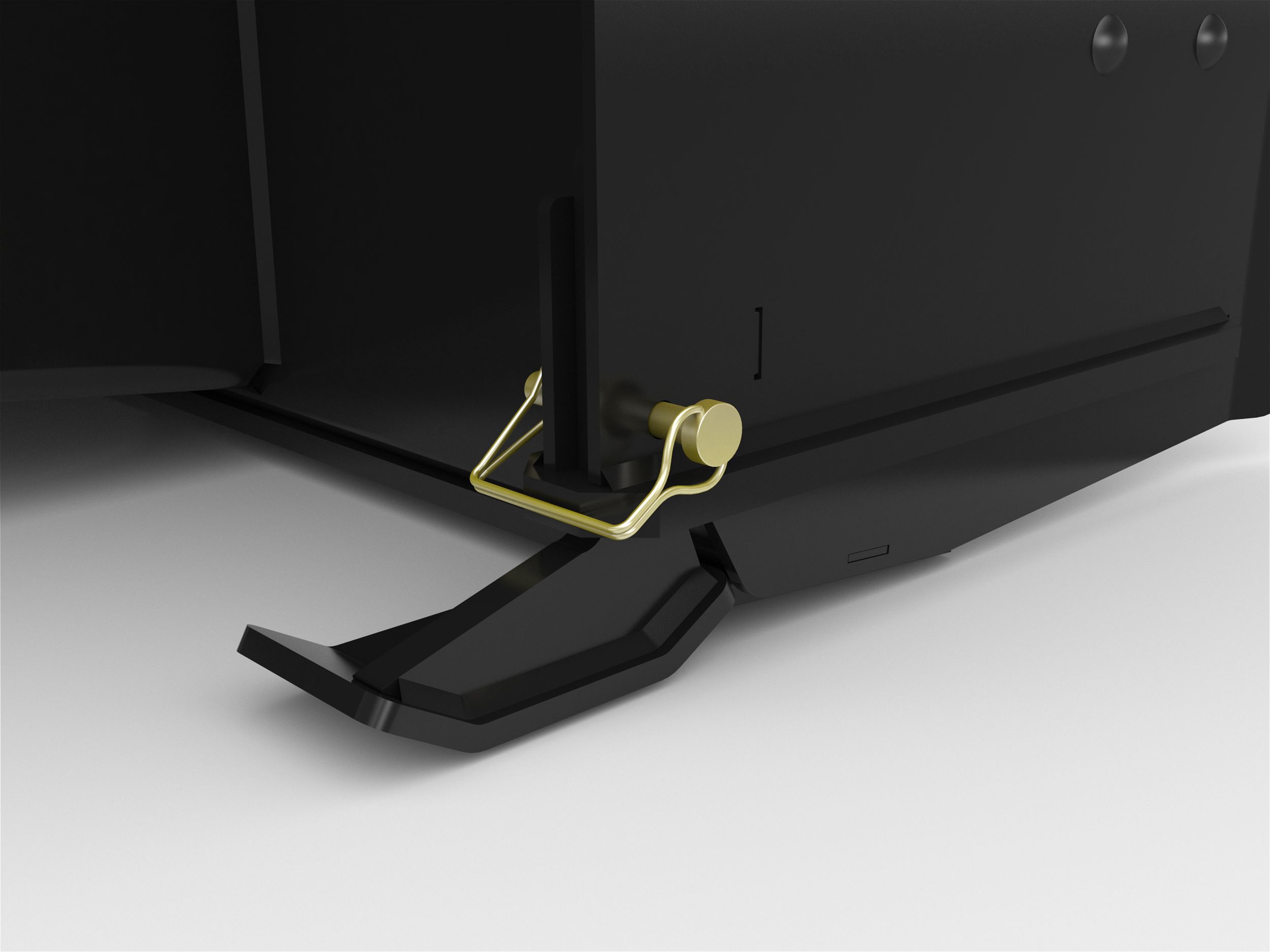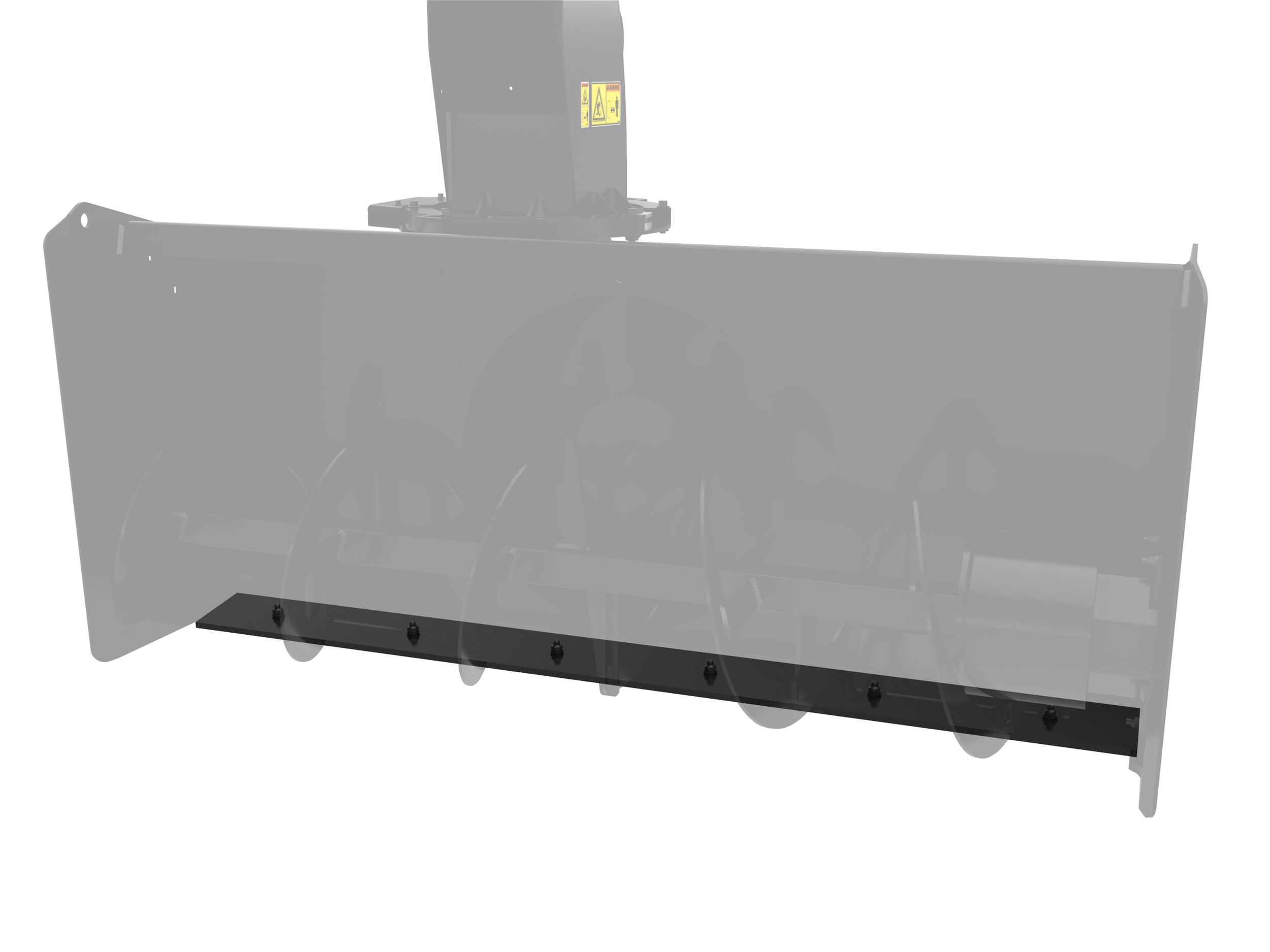 Reversible Bolt-On Cutting Edge
Bolt-On reversible cutting edge adds extra life to the cutting edge and make replacement simple.
Rugged Access Step and Grab Handle
Wide steps with grating and large profile serrations provide better traction. Chute mounted grab handle allows stability when entering and exiting machine.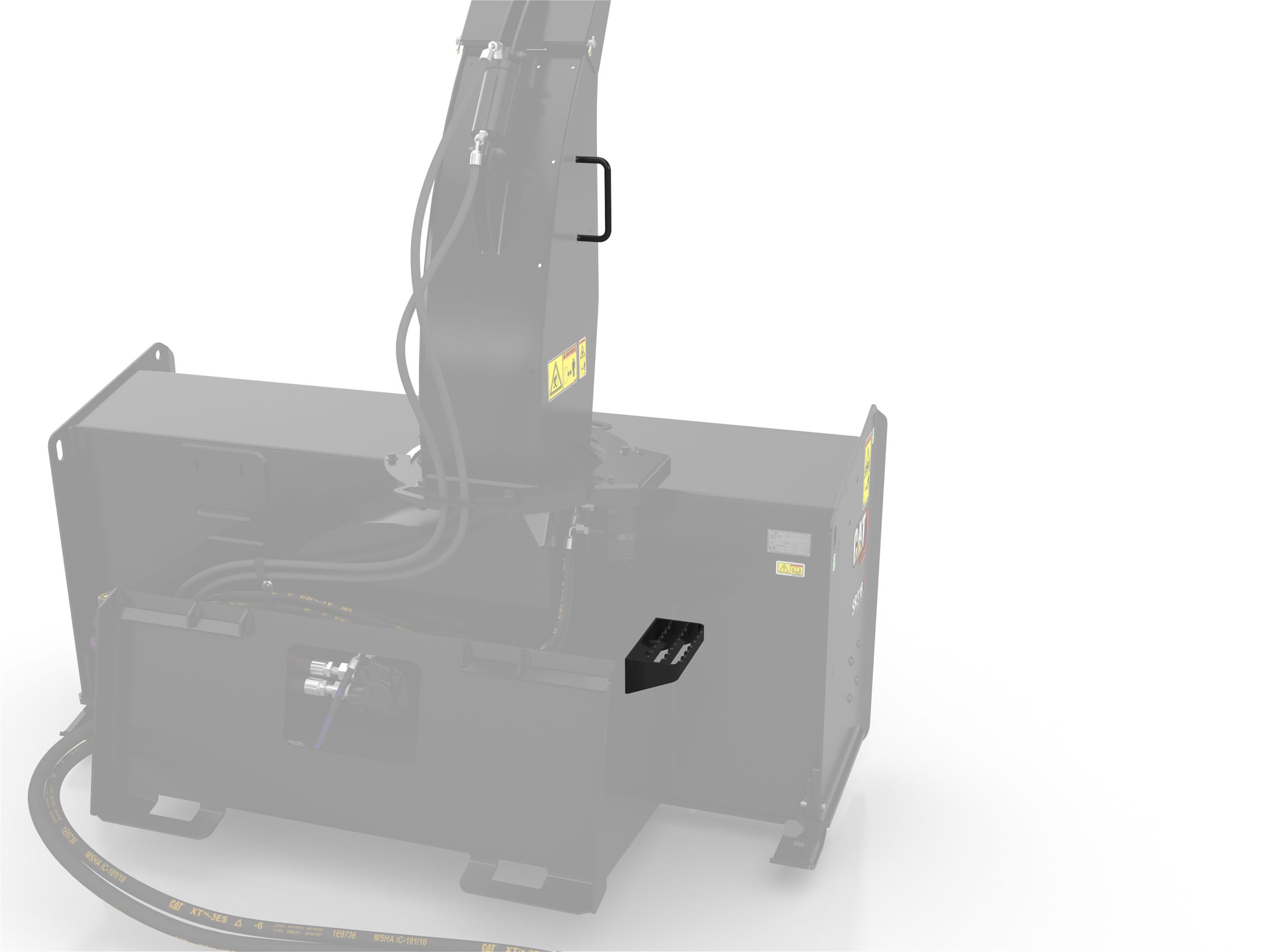 Specs
Long Name:
SR321 Snow Blower
Intake Width
76.5 in / 1942 mm
Overall Width
85.9 in / 2181 mm
Weight
1016.3 lb / 518 kg
Overall Height
72.6 in / 1843 mm
Overall Length
37.4 in / 951 mm
Required Hydraulics
High Flow XPS
Optimal Hydraulic Flow
125 L/min (33 gpm)
Optimal Hydraulic Pressure
280 bar (4061.1 psi)
Cutting Height
34.1 in / 867 mm
Maximum Throw
40 ft / 12.2 m
Auger Diameter
18 in / 457 mm
Impeller Fan Diameter
25 in / 635 mm
Impeller Fan Width
8.7 in / 222 mm
Chute Rotation
270 degrees
SEE HOW SR321 COMPARES AGAINST FREQUENTLY COMPARED PRODUCTS.
Snow Blowers
SR321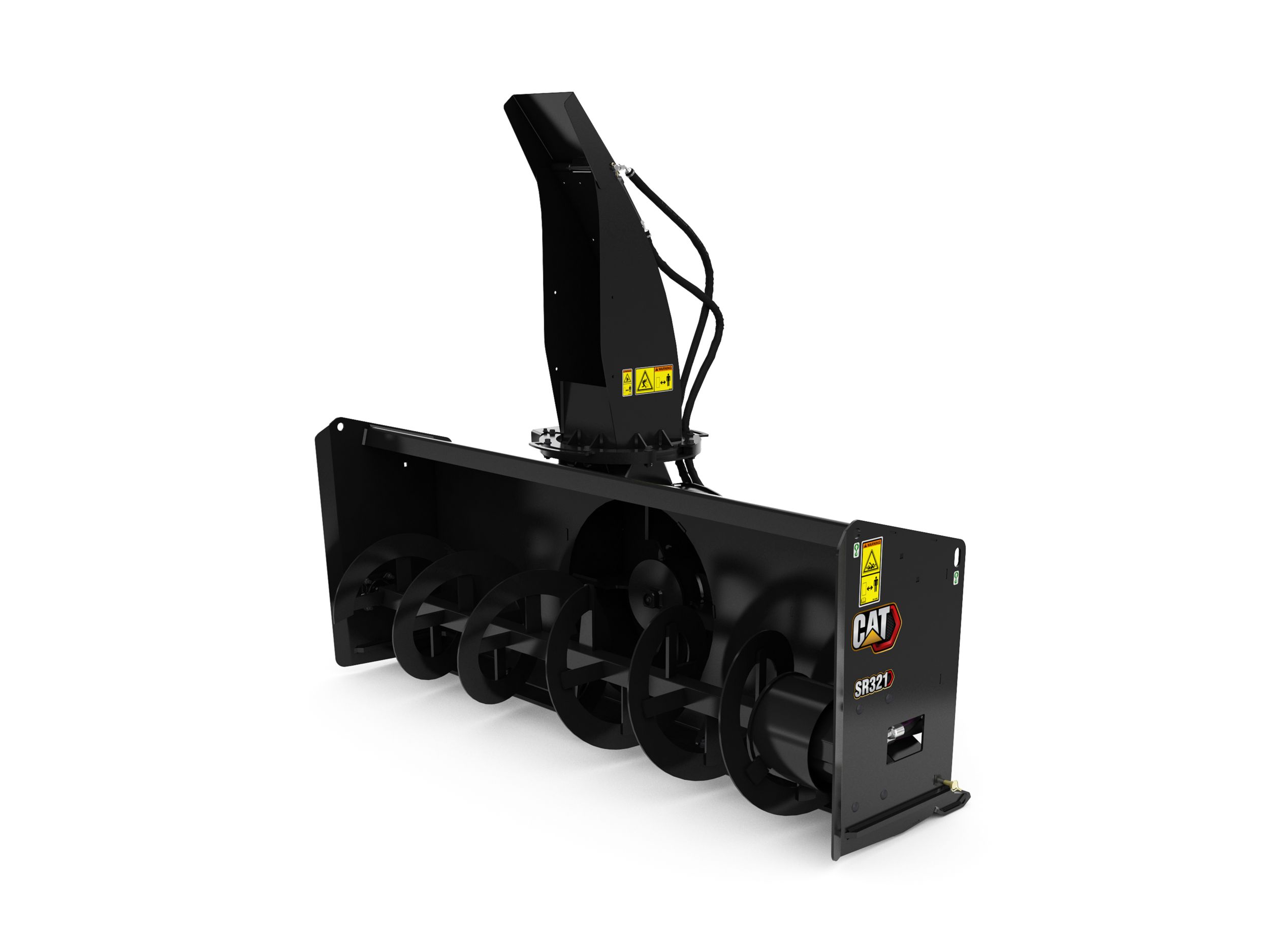 Brand

Caterpillar

Status

Current

Intake Width

76.5 in / 1942 mm

Overall Width

85.9 in / 2181 mm

Weight

1016.3 lb / 518 kg

Overall Height

72.6 in / 1843 mm

Overall Length

37.4 in / 951 mm

Required Hydraulics

High Flow XPS

Optimal Hydraulic Flow

125 L/min (33 gpm)

Optimal Hydraulic Pressure

280 bar (4061.1 psi)

Cutting Height

34.1 in / 867 mm

Maximum Throw

40 ft / 12.2 m

Auger Diameter

18 in / 457 mm

Impeller Fan Diameter

25 in / 635 mm

Impeller Fan Width

8.7 in / 222 mm

Chute Rotation

270 degrees
Snow Blowers
SR318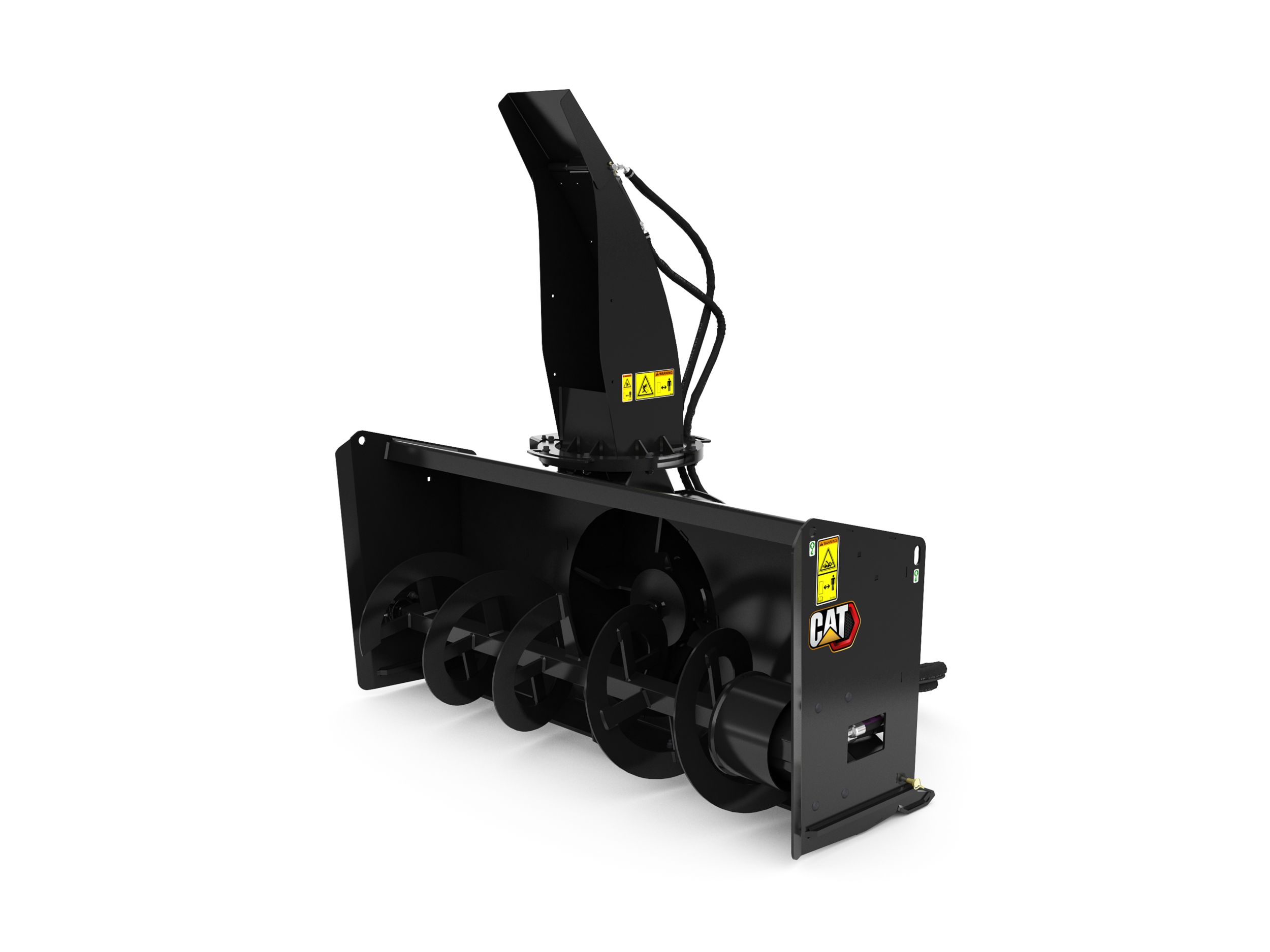 Brand

Caterpillar

Status

Current

Intake Width

63.5 in / 1614 mm

Overall Width

73.9 in / 1877 mm

Weight

996.5 lb / 495 kg

Overall Height

72.6 in / 1843 mm

Overall Length

37.4 in / 951 mm

Required Hydraulics

High Flow XPS

Optimal Hydraulic Flow

125 L/min (33 gpm)

Optimal Hydraulic Pressure

280 bar (4061.1 psi)

Cutting Height

34.1 in / 867 mm

Maximum Throw

40 ft / 12.2 m

Auger Diameter

18 in / 457 mm

Impeller Fan Diameter

25 in / 635 mm

Impeller Fan Width

8.7 in / 222 mm

Chute Rotation

270 degrees
Snow Blowers
SR418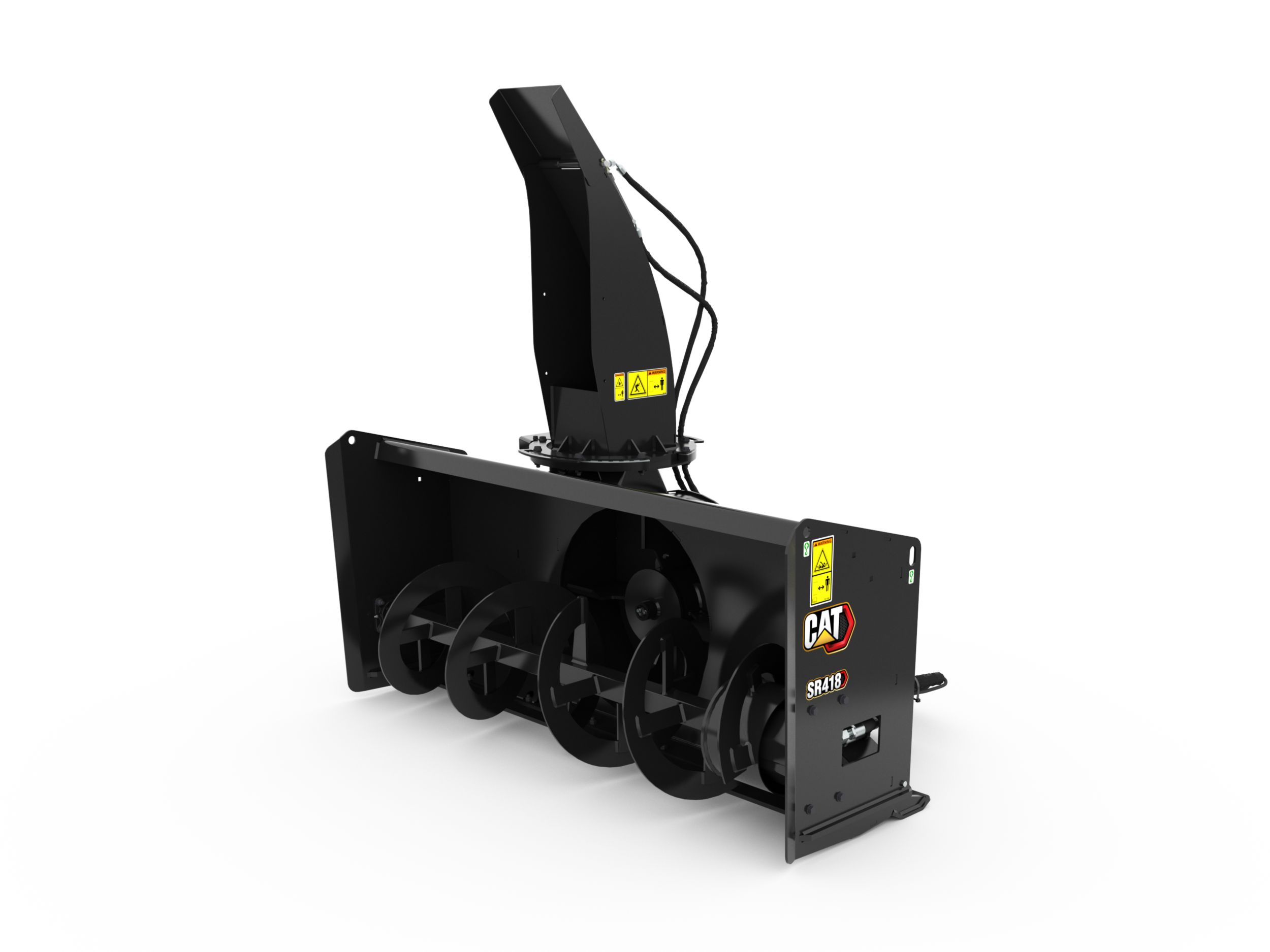 Brand

Cat

Status

Current

Intake Width

76.5 in / 1614 mm

Overall Width

85.9 in / 1877 mm

Weight

1016.3 lb / 512 kg

Overall Height

72.6 in / 1843 mm

Overall Length

37.4 in / 951 mm

Required Hydraulics

XHP / XE

Optimal Hydraulic Flow

125-150 L/min (33-40 gpm)

Optimal Hydraulic Pressure

200-280 bar (2800-4100 psi)

Cutting Height

34.1 in / 867 mm

Maximum Throw

40 ft / 12.2 m

Auger Diameter

18 in / 457 mm

Impeller Fan Diameter

25 in / 635 mm

Impeller Fan Width

8.7 in / 222 mm

Chute Rotation

270 degrees