Active oil lubrication system for reliable supply of oil to all components in the crankcase.
Block impact protection preventing the tamping system from being damaged.
Excellent operating characteristics due to the special form of the rugged and wear-resistant tamping shoe.
Highly efficient air filter systems with cyclone pre-cleaner protect the engine against penetration of dirt.
Specs
Shoe Width
11.02 in / 280 mm
Shoe Length
12.99 in / 330 mm
Operating Weight
158.73 lb / 72 kg
SEE HOW SRV 66 COMPARES AGAINST FREQUENTLY COMPARED PRODUCTS.
Rammers
SRV 66
Brand

Weber MT

Status

Current

Shoe Width

11.02 in / 280 mm

Shoe Length

12.99 in / 330 mm

Power Source

Gasoline

Power

4.02 HP / 3 kW

Percussion Rate

670 bpm

Operating Weight

158.73 lb / 72 kg
Rammers
SRV 620
Brand

Weber MT

Status

Current

Shoe Width

11.02 in / 280 mm

Shoe Length

12.99 in / 330 mm

Power Source

Gasoline

Power

2.9 HP / 2.16 kW

Percussion Rate

700 bpm

Operating Weight

145.5 lb / 66 kg
Rammers
SRV590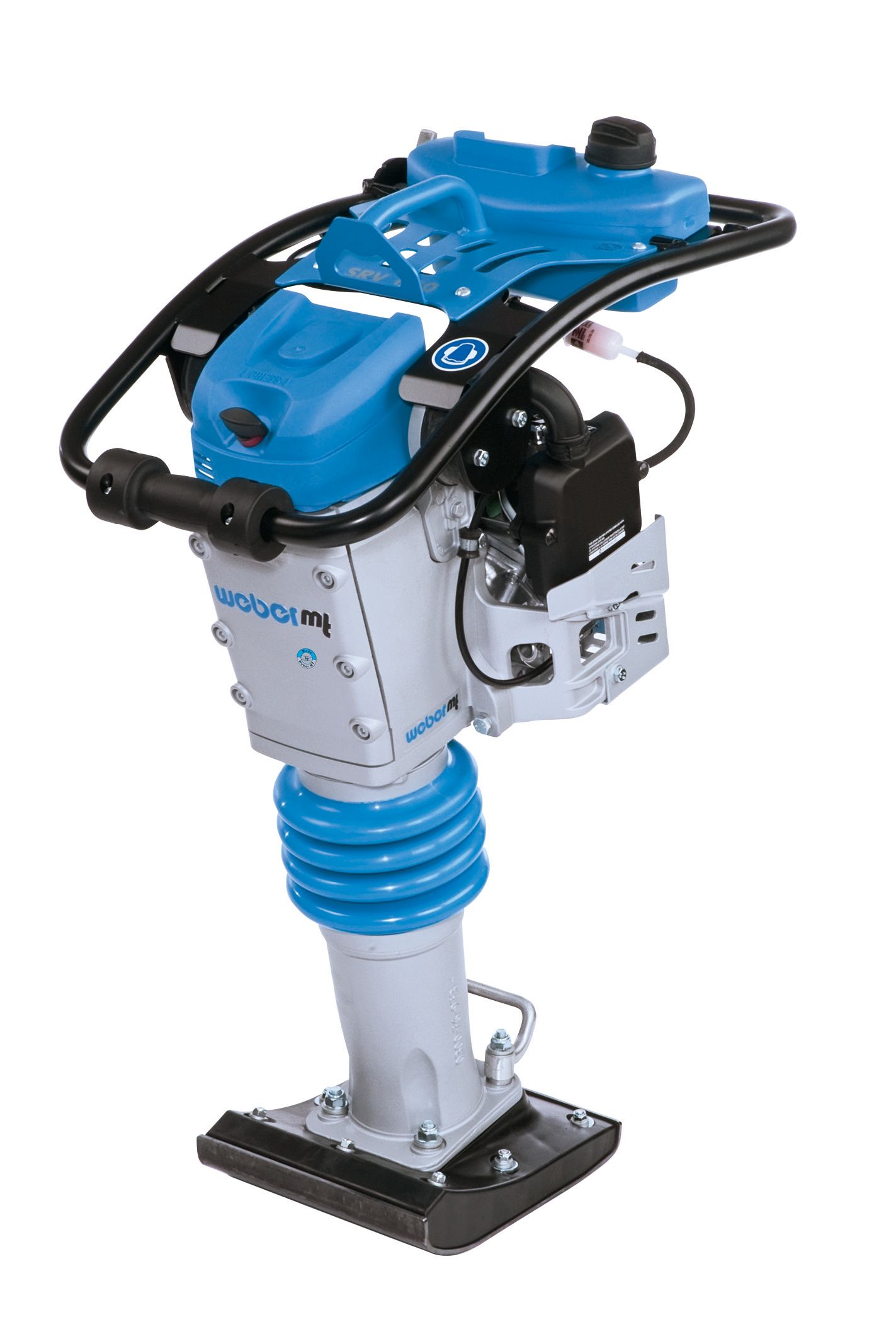 Brand

Weber MT

Status

Current

Shoe Width

11.02 in / 280 mm

Shoe Length

12.99 in / 330 mm

Power Source

Gasoline

Power

3.9 HP / 2.91 kW

Percussion Rate

700 bpm

Operating Weight

136.68 lb / 62 kg