XES60 (50 Hz)
XES60 (50 Hz)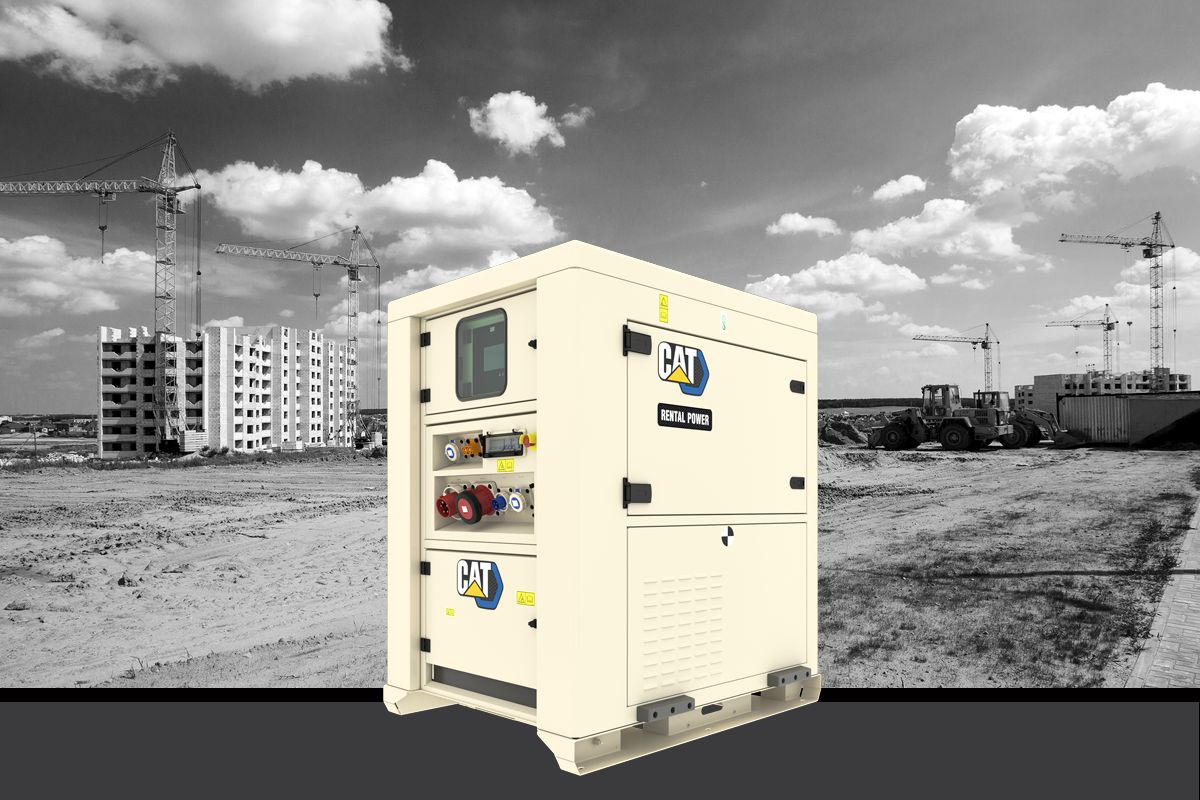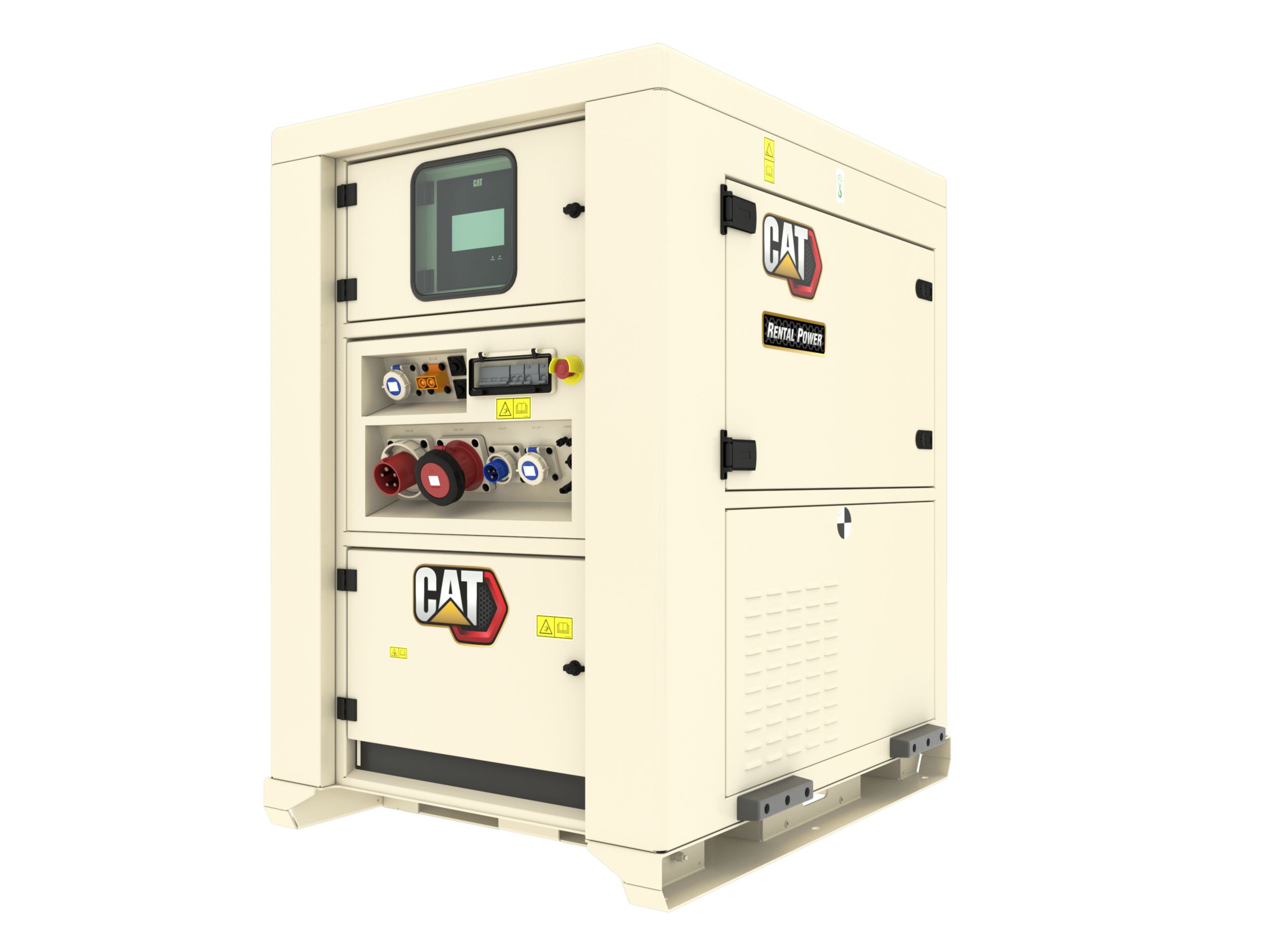 DESCRIPTION
Cat® Compact ESS, is a mobile battery energy storage system that supplements traditional mobile power solutions to reduce noise, enable deployment of renewable energy sources, and, under certain conditions, allow customers to operate their generator more efficiently. Designed for rapid plug-and-play installation and integration, the Cat Compact ESS module can be used with any combination of diesel, natural gas or renewable energy sources such as solar or wind.
Energy Control Module
Color graphical display (7 in)
Simple, user-friendly interface navigation
Home screen displaying status and real time power distribution
Generator set, battery, load and solar monitoring
System information and set-up
Ease of use
Connectors and busbars for rapid connection to supply and load
Intuitive set-up using on-board controller
Automatic switching between generating set power and stored energy
Weather-proof Enclosure
Rugged galvanized steel baseframe
Powder coated painted panels
Lifting eye(s) and fork pockets for easy maneuverability
Locks on all accLocks on all access doors
Clear access for service and maintenance
Exterior emergency stop (E-stop) button
Asset Monitoring
Includes telematics hardware for remote monitoroing across cellular network
Two-way communication for remote control and equipment monitoring
Customer-defined, equipment-based, real-time status updates and alerts
Flexible and customer-configurable user interface
Fleet management
Requires data subscription
Standard Equipment
Specs
Docs
Standard Equipment
XES60 (50 Hz) Energy Storage System

56.8 kWh Li Ion Batteries
36 kW (45 kVA) 400/230 V 50 Hz Iinverter
Energy Management System with Color HMI Touchscreen
Busbar connectors
CEE Form Receptacles
Maintenance charge input
Remote monitoring hardware
Variable speed forced air cooling
Weather-proof enclosure
Fork Pockets
Lifting Eye
Specs
Nominal Power
36 kW (45 kVA)
Operating Temperature
0° to 50°C (32°to 122°F)
Storage Temperature
-10° to 50°C (14°to 122°F)
Application
Energy Storage
SEE HOW XES60 (50 Hz) COMPARES AGAINST FREQUENTLY COMPARED PRODUCTS.
Microgrid
XES60 (50 Hz)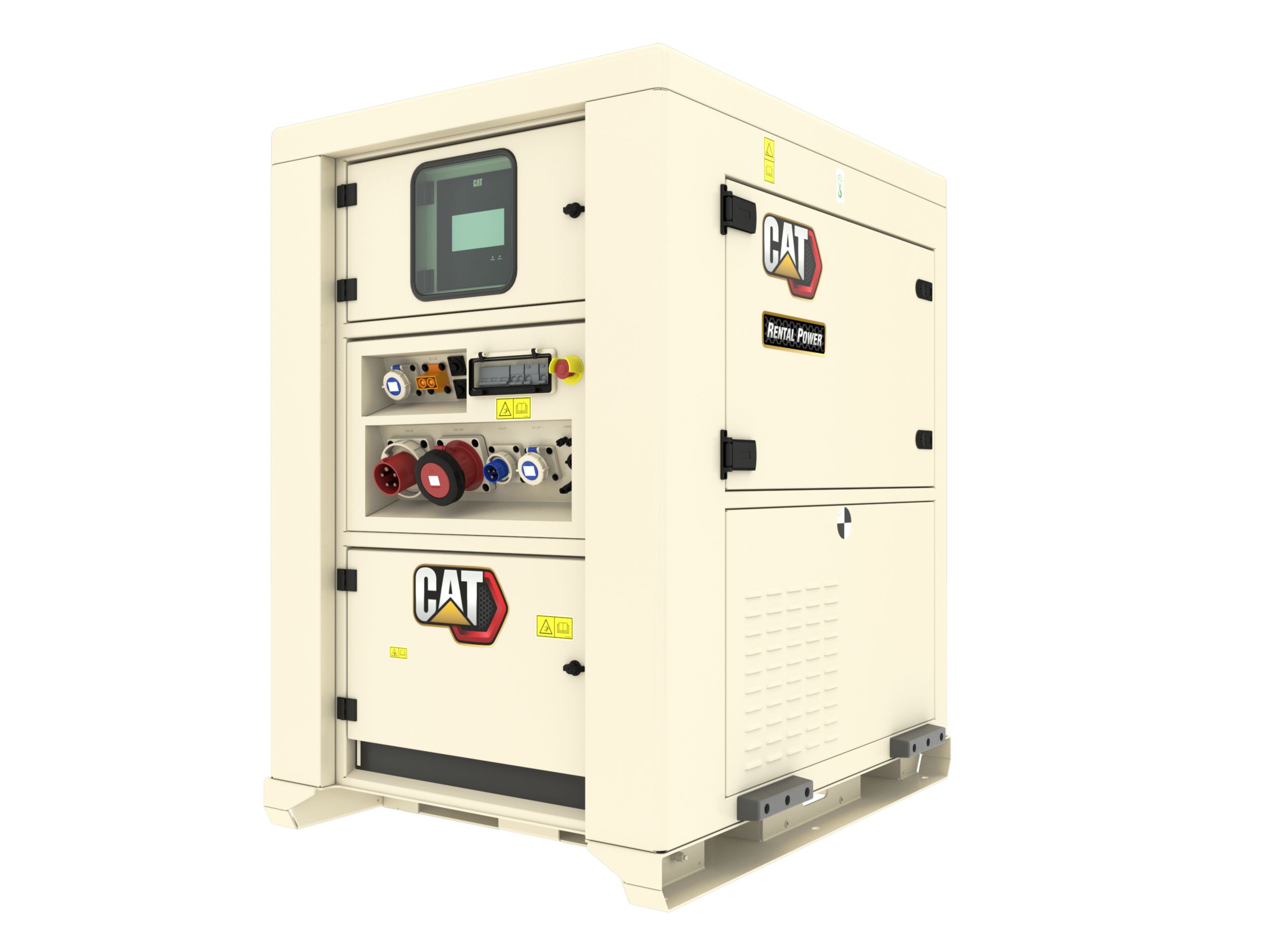 Brand

Caterpillar

Status

Current

Nominal Power

36 kW (45 kVA)

Energy Storage

56.8 kWh

Enclosure Rating

IP55

Operating Temperature

0° to 50°C (32°to 122°F)

Storage Temperature

-10° to 50°C (14°to 122°F)

Application

Energy Storage
Microgrid
XES120 (60 Hz)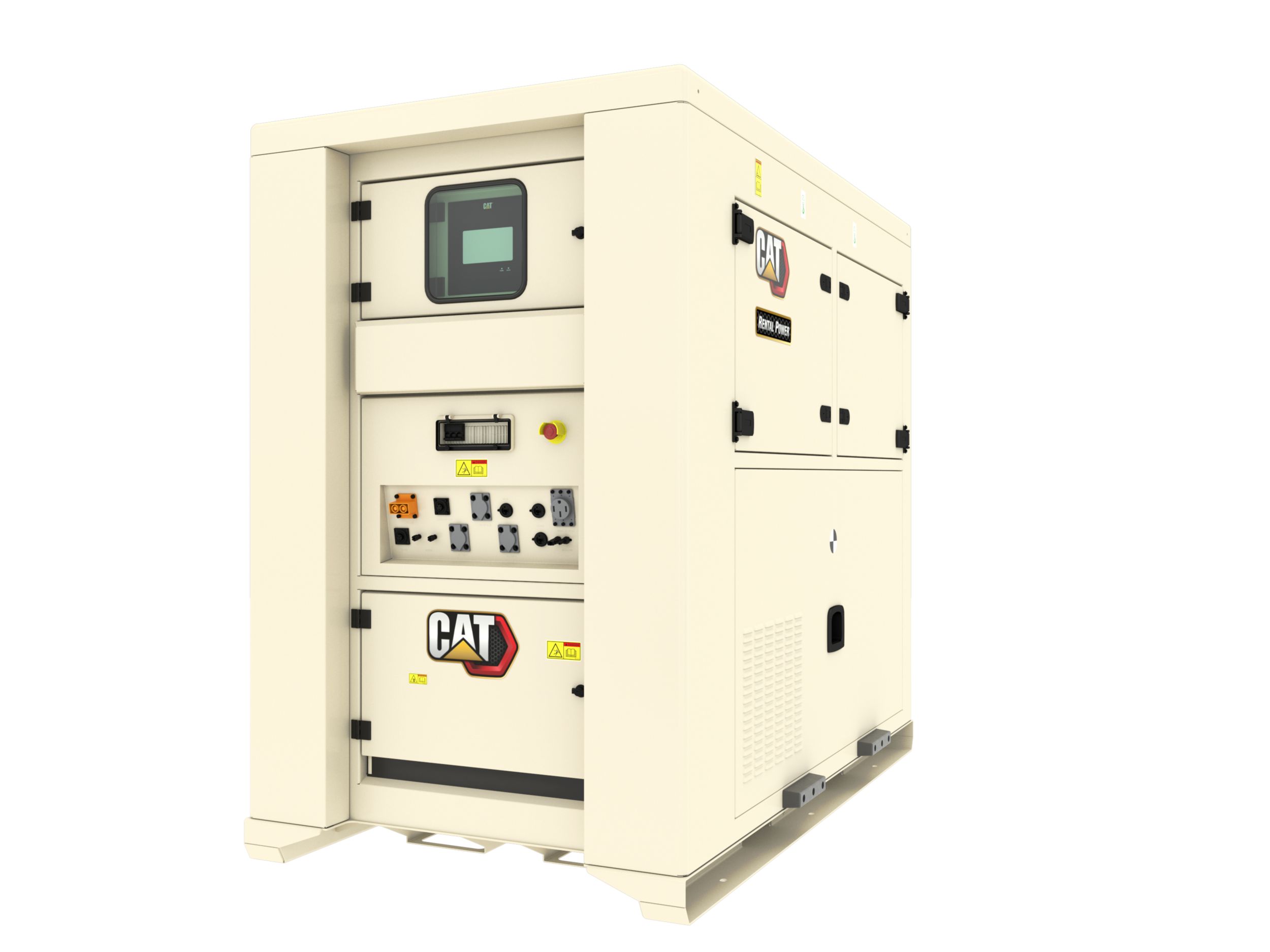 Brand

Caterpillar

Status

Current

Nominal Power

48 kW (60 kVA)

Energy Storage

127.9 kWh

Enclosure Rating

IP55

Operating Temperature

0° to 50°C (32°to 122°F)

Storage Temperature

-10° to 50°C (14°to 122°F)

Application

Energy Storage
Microgrid
XES60 (60 Hz)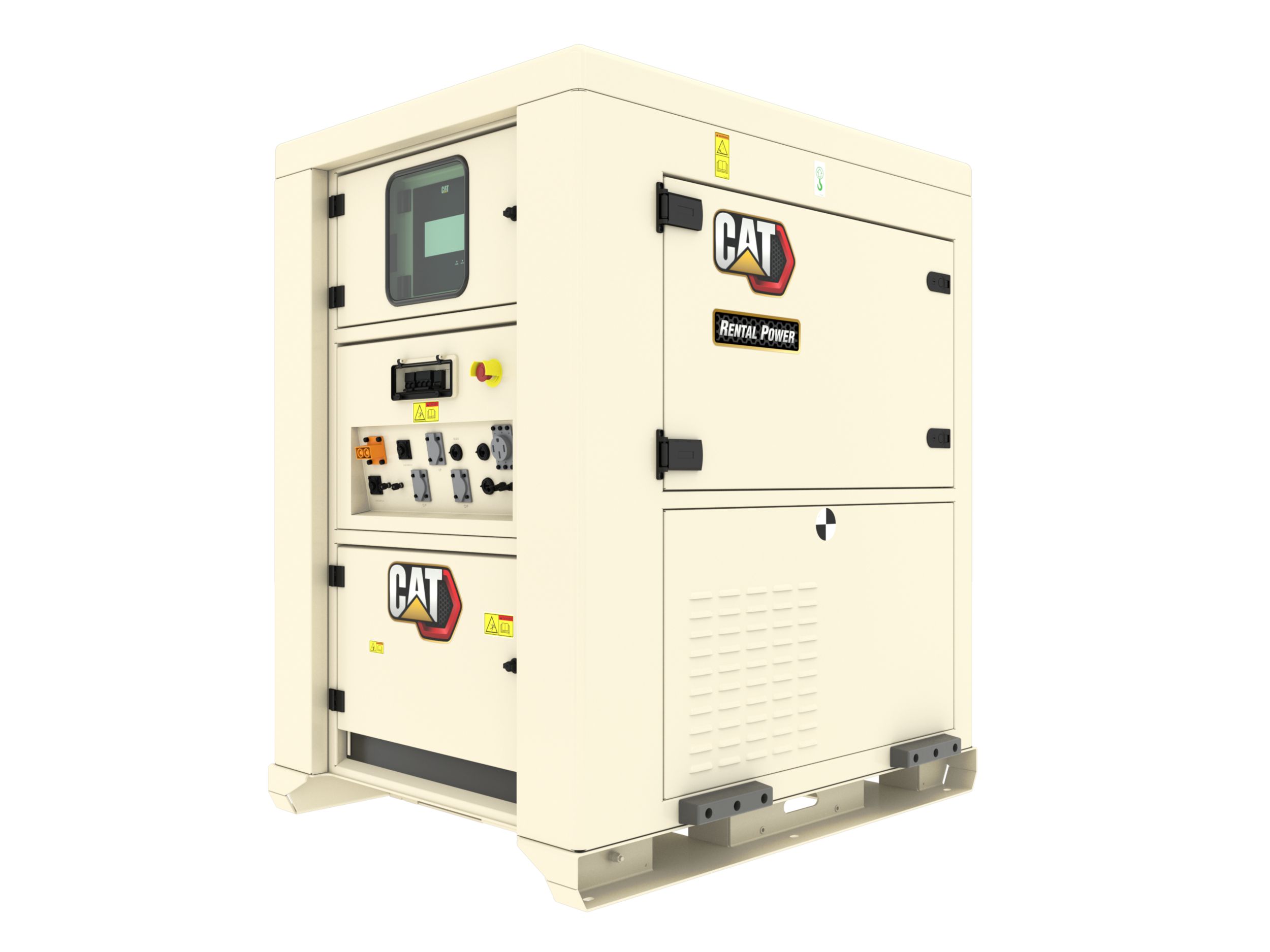 Brand

Caterpillar

Status

Current

Nominal Power

24 kW (30 kVA)

Energy Storage

56.8 kWh

Enclosure Rating

IP55

Operating Temperature

0° to 50°C (32° to 122°F)

Storage Temperature

-10° to 50°C (14°to 122°F)

Application

Energy Storage