New | C13, C15, C18 SA enclosure. 350-600 kW 60 Hz
These sound attenuated, factory installed enclosures incorporate internally mounted super critical level silencers, designed for safety and aesthetic value on integral fuel tank base or optional dual wall integral fuel tank base for total fluid containment. These enclosures are of extremely rugged construction to withstand exposure to the elements and provide weather protection.
Weights and Dimensions
Length
C13 - 5461 mm, C15 - 4948 mm, C18 - 5187 mm
Width
C13, C15 & C18 - 2014 mm
Height
C13 - 2743 mm, C15 - 2619 mm, C18 - 2561 mm
Weight
253 - 817 kg
large Cable Entry Area For Installation Ease
accommodates Side Mounted Single Or Multiple Breaker
three Doors On Both Sides
Vertically Hinged Allow 180° Opening Rotation And Retention With Door Stays
Lube Oil And Coolant Drains Piped To The Exterior Of The Enclosure Base
radiator Fill Cover
lockable Access Doors Which Give Full Access To Control Panel And Breaker
cooling Fan And Battery Charging Alternator Fully Guarded
fuel Fi Ll, Oil Fi Ll And Battery Can Only Be Reached Via Lockable Access
externally Mounted Emergency Stop Button
designed For Spreader Bar Lifting To Ensure Safety
Stub-Up Area Is Rodent Proof
These Enclosures Are Of Extremely Rugged Construction To Withstand Outdoor Exposure And Rough Handling Common On Many Construction Sites.
caterpillar Yellow Or White Paint
ul Listed Integral Fuel Tank With 670, 400, And 300 Gallon Capacities
ul Listed Sub Base Fuel Tank With 660, 1000, 1900, And 2200 Gallon Capacities
seismic Certifi Cation Per Applicable Building Codes: Ibc 2000, Ibc 2003, Ibc 2006, Ibc 2009, Ibc 2012, Cbc 2007, Cbc 2010
ibc Certifi Cation For 150 Mph Wind Loading
anchoring Details Are Site Specifi C And Are Dependent On Many Factors Such As Generator Set Size, Weight, And Concrete Strength. Ibc Certifi Cation Requires That The Anchoring System Used Is Reviewed And Approved By A Professional Engineer
ac/Dc Lighting Package
listofrelationships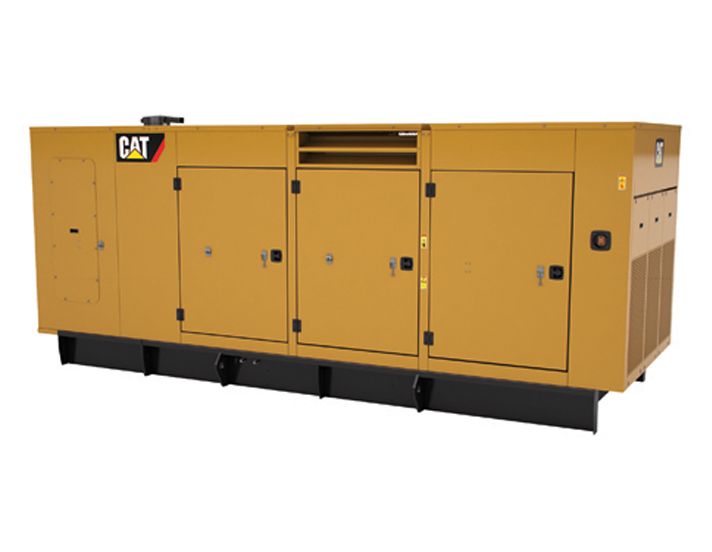 Other Models in this Category
Select Product Category