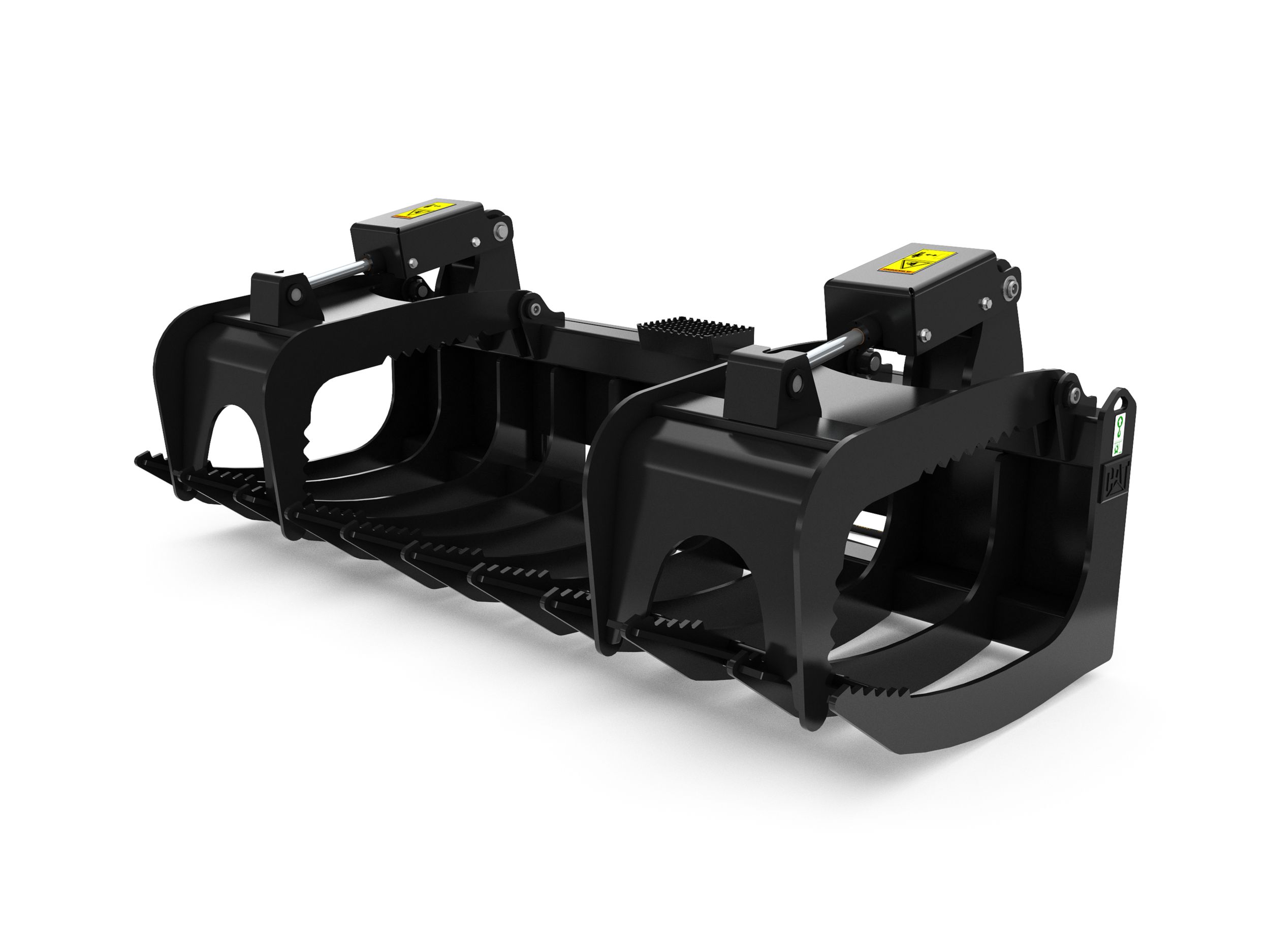 Industrial Grapple Rakes
Designed to easily handle a wide array of bulky, irregularly shaped objects encountered in demolition, industrial, construction, recycling, storm debris clean-up, landscaping and other aggressive applications.
Weight
1069.9 lb / 485.29 kg
Weight
1115.1 lb / 505.79 kg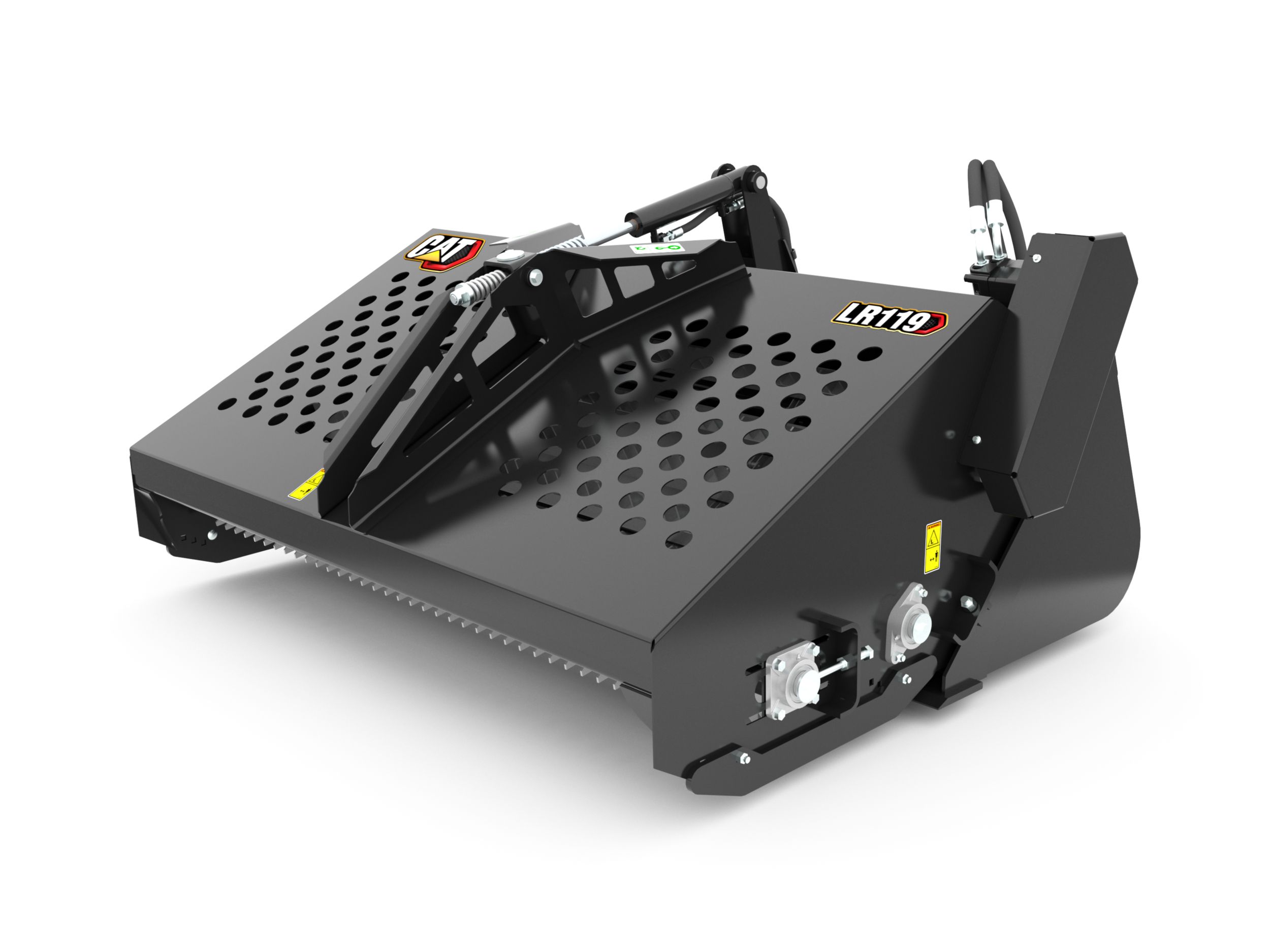 Landscape Rakes
Cat® Landscape Rakes are used for scarifying the soil and collecting debris for easy removal.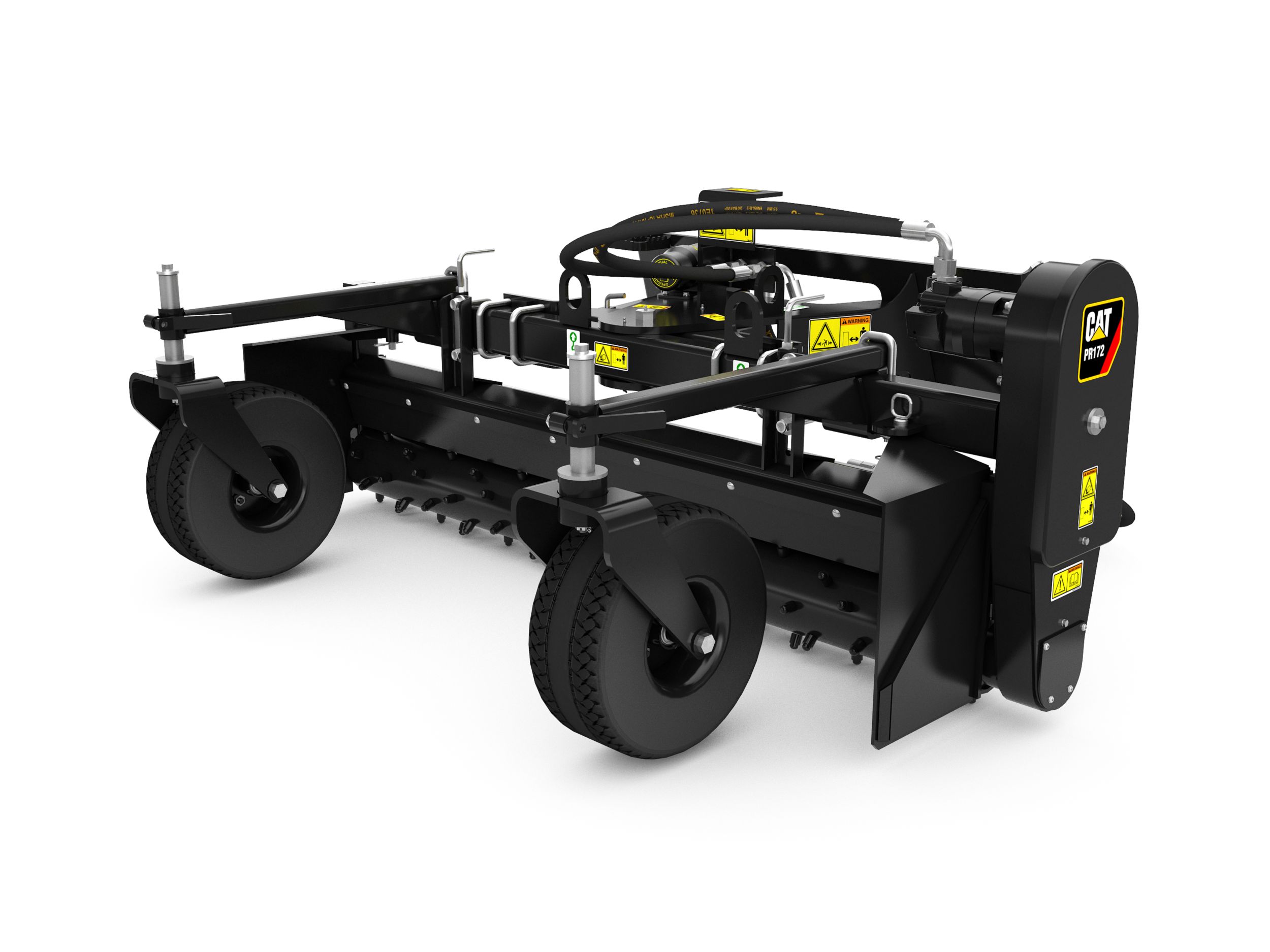 Power Box Rakes
Designed for clearing and preparing soil in landscape finishing applications.
Maximum Angle - Right or Left