Variety of styles to accommodate most jobsite needs.
Cat® offers five types of buckets for Cat Telehandlers: General Purpose; Grapple; Light Material; Material Handling; and Multi-Purpose. While they share many common features, each is designed to perform certain specific tasks.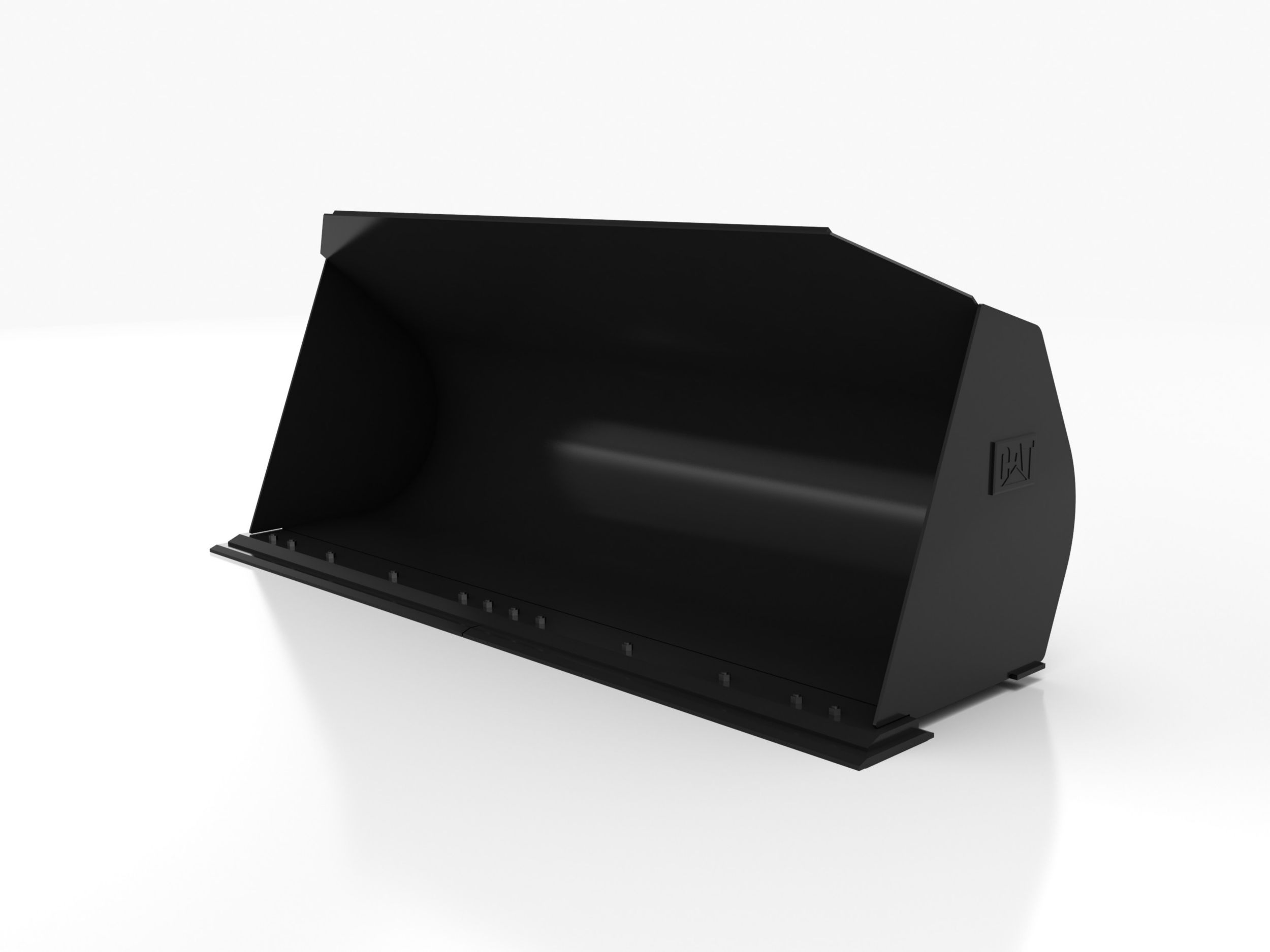 General Purpose Buckets
Clean up sites, load, carry and dump in a variety of applications.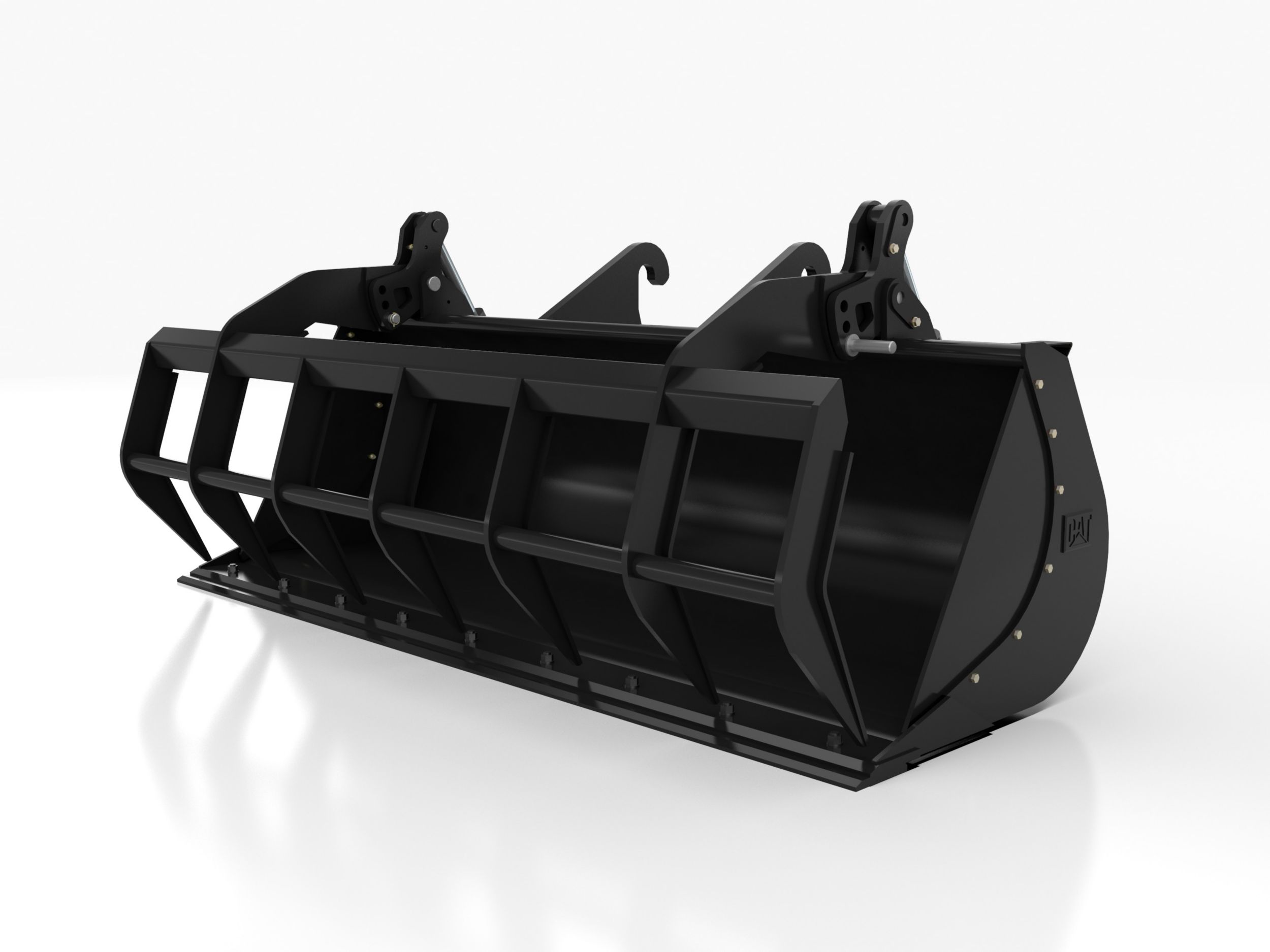 Grapple Buckets
Ideal for grasping bulky, irregularly shaped objects encountered in a wide range of applications.
Rated Bucket Capacity
1 yd³ / 0.76 m³
Bucket Weight
1096 lb / 497 kg
Rated Bucket Capacity
1.1 yd³ / 0.85 m³
Bucket Weight
1389 lb / 630 kg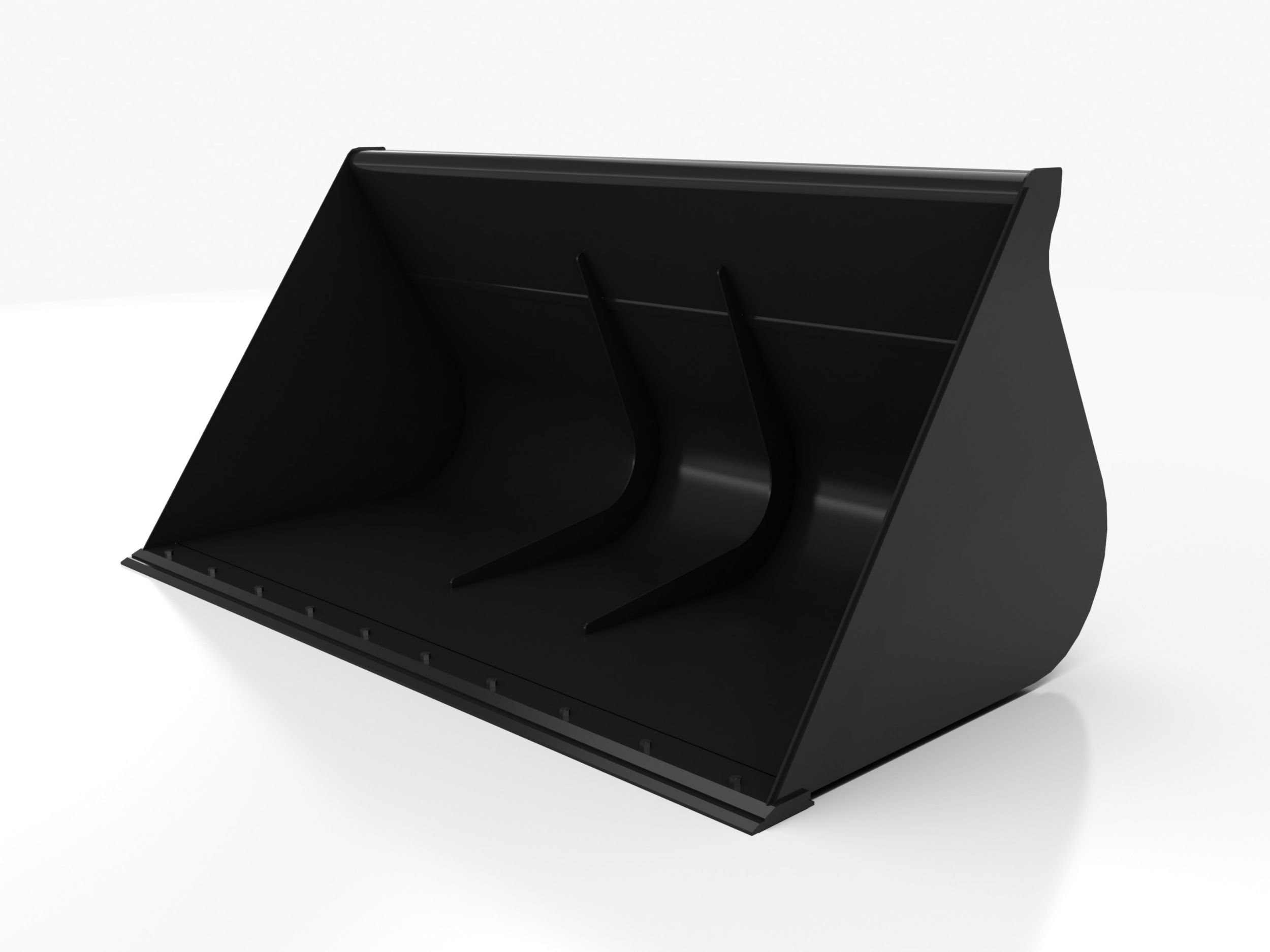 Light Material Buckets
Designed for efficiency in loading light, loosely packed materials, such as mulch, hay, fertilizer and snow.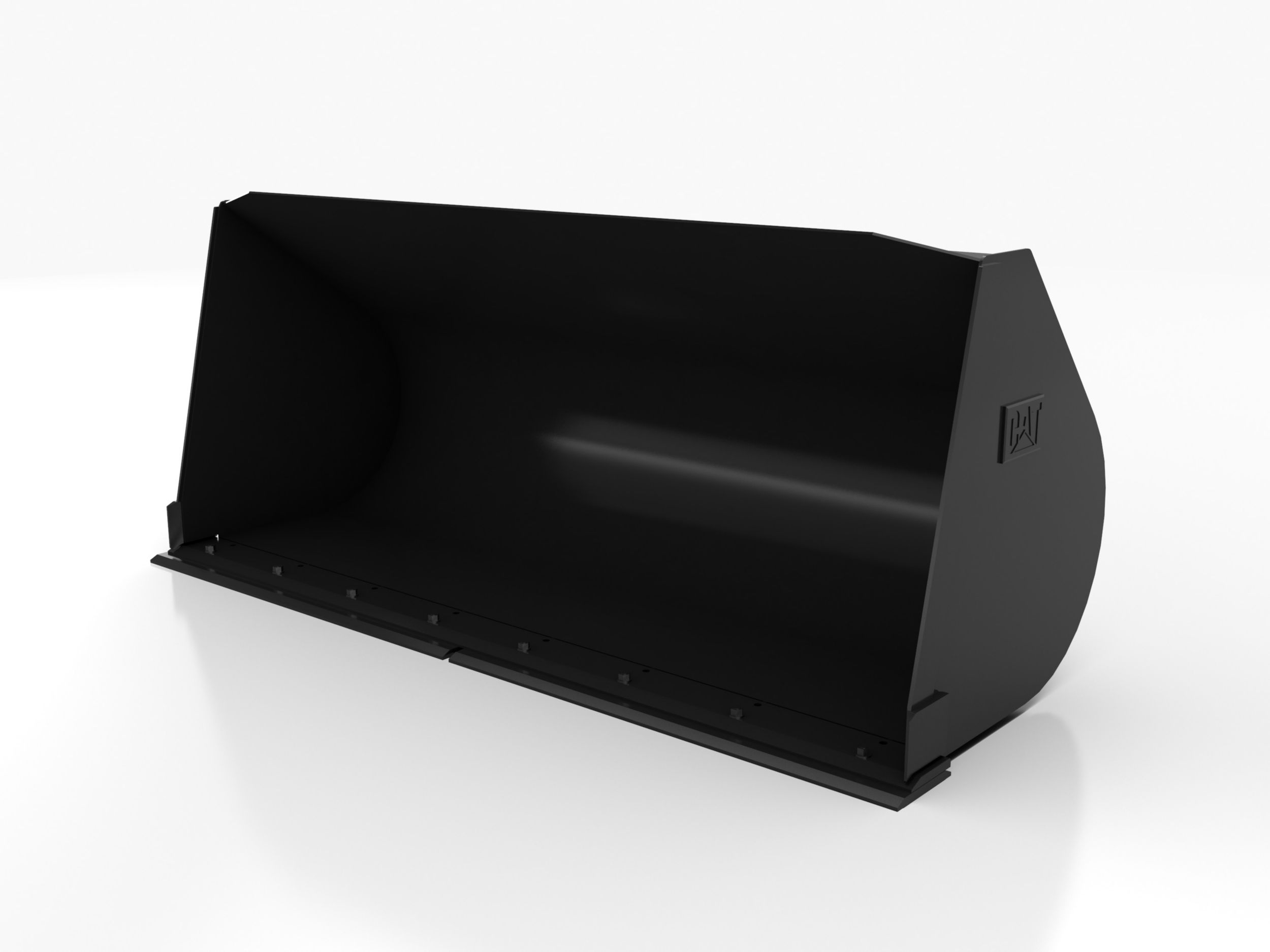 Material Handling Buckets
Provides a larger capacity for easy handling of loose material.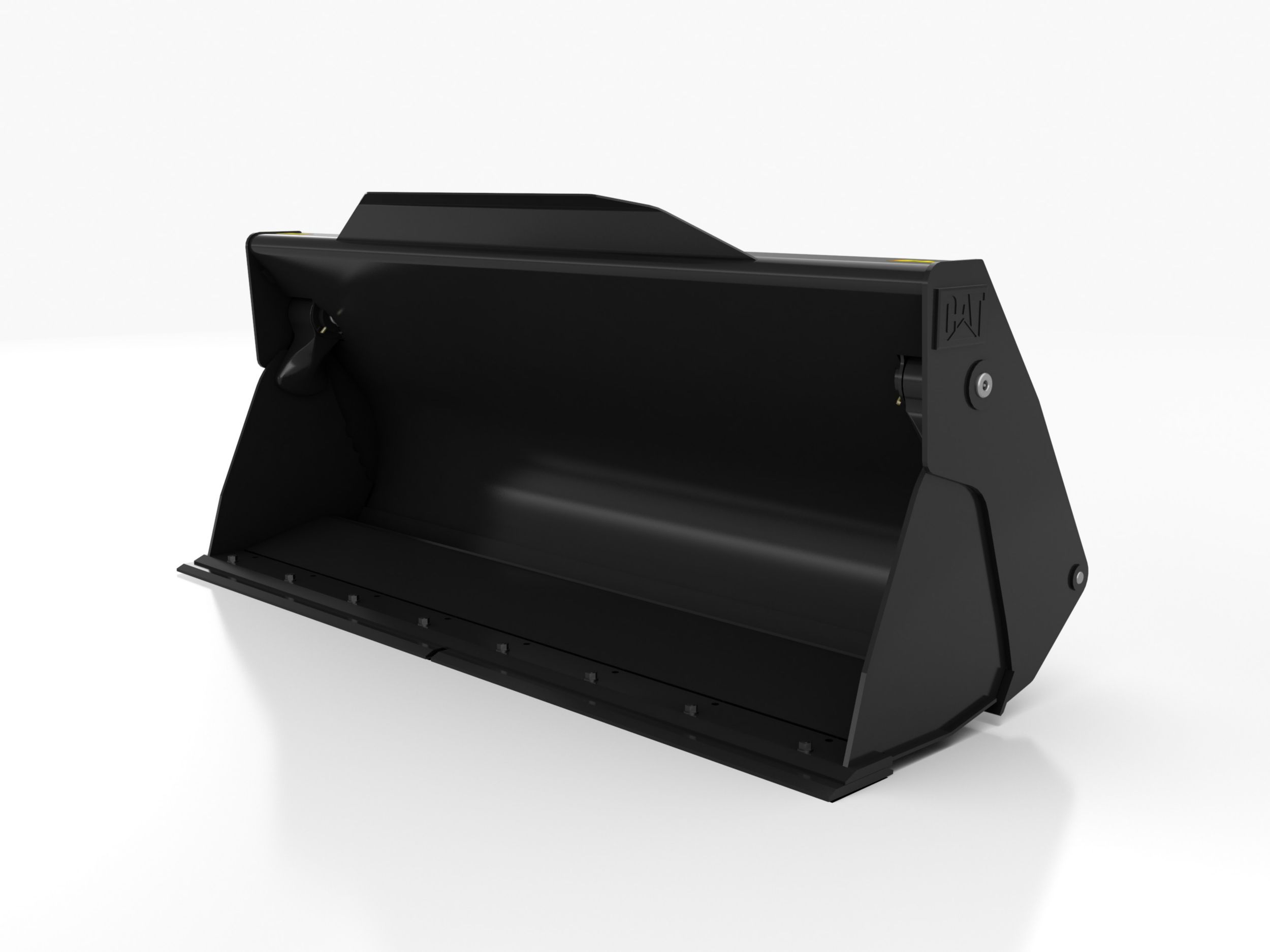 Multi-Purpose Buckets
Excellent versatility for re-handling, clamping, dozing, grading, leveling and dumping.