ATC Contactor-Based Automatic Transfer Switch
ATC Contactor-Based Automatic Transfer Switch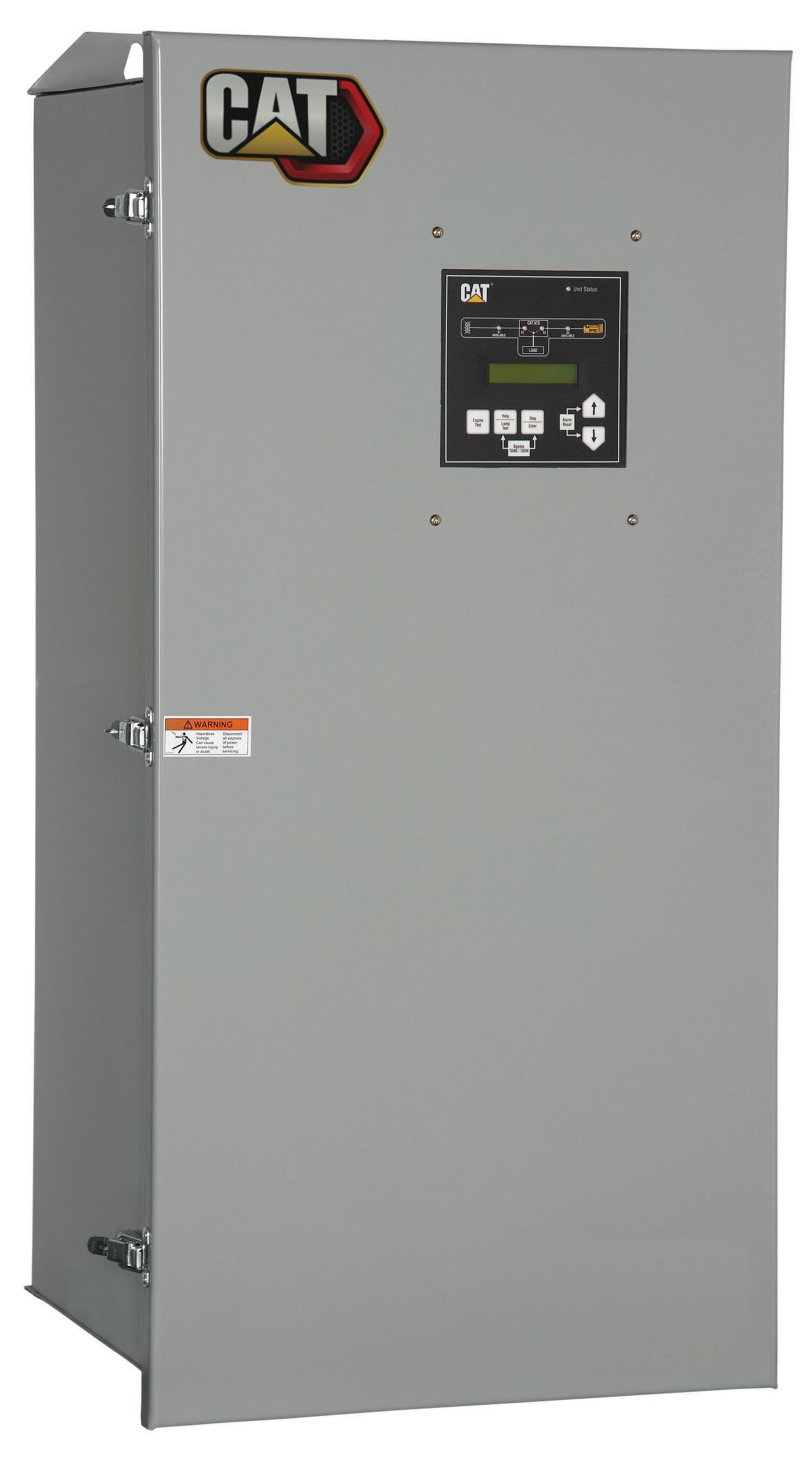 DESCRIPTION

Cat® transfer switches are designed for a variety of standby power applications. They provide flexibility, reliability and value in a compact package. The open and delayed transition contactor-based Automatic Transfer Switch (ATS) provides fully functioning transfer in Applications where a momentary loss of power is acceptable during transfer and retransfers between normal and emergency power supply.
The closed transition contactor-based ATS is designed to Meet application requirements where emergency back up power is required with no momentary loss of power by connecting both sources before the transfer occurs. Closed transition also permits periodic testing of the emergency power source without interrupting power to the loads.
Product Features
ATC-100, ATC-300+ or ATC-800 microprocessor-based controller
Voltage and frequency sensing
High withstand and closing ratings
Multiple field programmable set points
Status Display including switch position indication
Source availability indication
Source 1 and 2 auxiliary contacts
True RMS voltage and frequency sensing
Programmable plant exerciser
System test pushbutton
Mimic diagram
Double-throw, mechanically interlocked transfer mechanism
Switch position indication
Status display
Double-throw UL 1008 3-position contactors
Standard Equipment
Optional Equipment
Specs
Docs
Standard Equipment
Contact Composition

Caterpillar utilizes silver composition contacts designed to meet the stringent requirements of UL 1008. All contactors are designed so that the contacts can be visually inspected without major disassembly and are protected by arcing contacts.

Controls and Wiring

All controls relays and industrial grade relays are totally encapsulated to minimize exposure to dust and dirt. Lugs are 90º rated and all control wire is #16 AWG, type XLPE with a 125º temperature rating.

Enclosure

Durable powder-coated steel NEMA 1, 3R or 12 enclosures with three door hinges to ensure proper support of the door and door mounted devices. The hinges have removable hinge pins to facilitate door removal for easy wall mounting or service and are supplied with pad-lockable latches.
Optional Equipment
Available Options

2- or 4-position test switch
Controller availability: ATC-100, ATC-300+,and ATC-800
Delayed transition or closed transition
Multi-meter options available
Surge suppression
Space heaters
Field selectable, multi ratio, control voltage transformer 50/60 Hz
Selectable automatic or non-automatic operation
Remote communications
Load shed from emergency

Optional Delayed Transition includes:

Pre-transfer signal with 1 N.O. and 1 N.C. contacts
Time delay neutral
Specs
Long Name:
ATC Contactor-Based Automatic Transfer Switch
Name:
ATC Contactor-Based Automatic Transfer Switch
Transfer Type
Open / Closed Transition
Switch Type
Contactor Based
Control Power
Wall Mount 40-600A 2 or 3 Pole
Floor Standing 600A 4 Pole & 800-1200A 2, 3, or 4 Pole
Two-Position Contactors
Two-position contactors 40-400A
Three-Position Contactors
Three-position contactors 40-1200A
System Voltage Application
Up to 600 Vac, 50/60 Hz
Applicable Testing
UL 1008 listed, CSA C22.2 No. 178 certified, IBC 2006, CBC 2007 and OSHPD
SEE HOW ATC Contactor-Based Automatic Transfer Switch COMPARES AGAINST FREQUENTLY COMPARED PRODUCTS.
ATS ATC Breaker / Contactor
ATC Contactor-Based Automatic Transfer Switch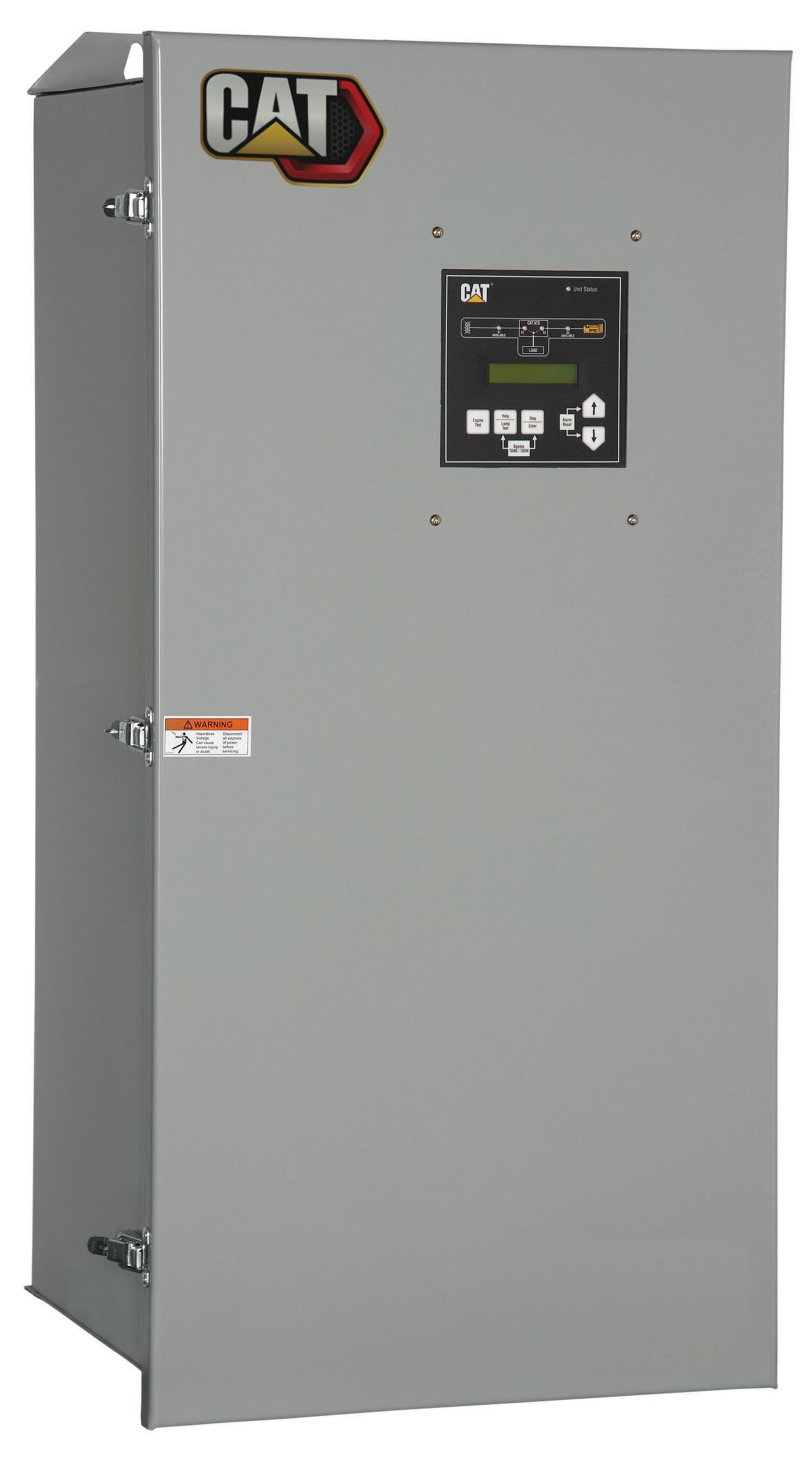 Brand

Caterpillar

Status

Current

Rating Range

40-1600A

Transfer Type

Open / Closed Transition

Switch Type

Contactor Based

Control Power

Wall Mount 40-600A 2 or 3 Pole<br>Floor Standing 600A 4 Pole & 800-1200A 2, 3, or 4 Pole

System Voltage Application

Up to 600 Vac, 50/60 Hz

Applicable Testing

UL 1008 listed, CSA C22.2 No. 178 certified, IBC 2006, CBC 2007 and OSHPD
ATS ATC Breaker / Contactor
ATC Contactor Based Bypass Isolation Automatic Transfer Switch
Brand

Caterpillar

Status

Current

Rating Range

100 to 1200A

Transfer Type

Bypass Isolation

Switch Type

Contactor Based

Control Power

100-1200A 2-, 3-, 4-pole

System Voltage Application

120 - 600 Vac, 50/60 Hz

Applicable Testing

CSA C22.2 No. 178 certified<br>IBC 2006, CBC 2007 and OSHPD
ATS ATC Breaker / Contactor
ATC Molded Case Circuit Breaker & Molded Case Switch ATS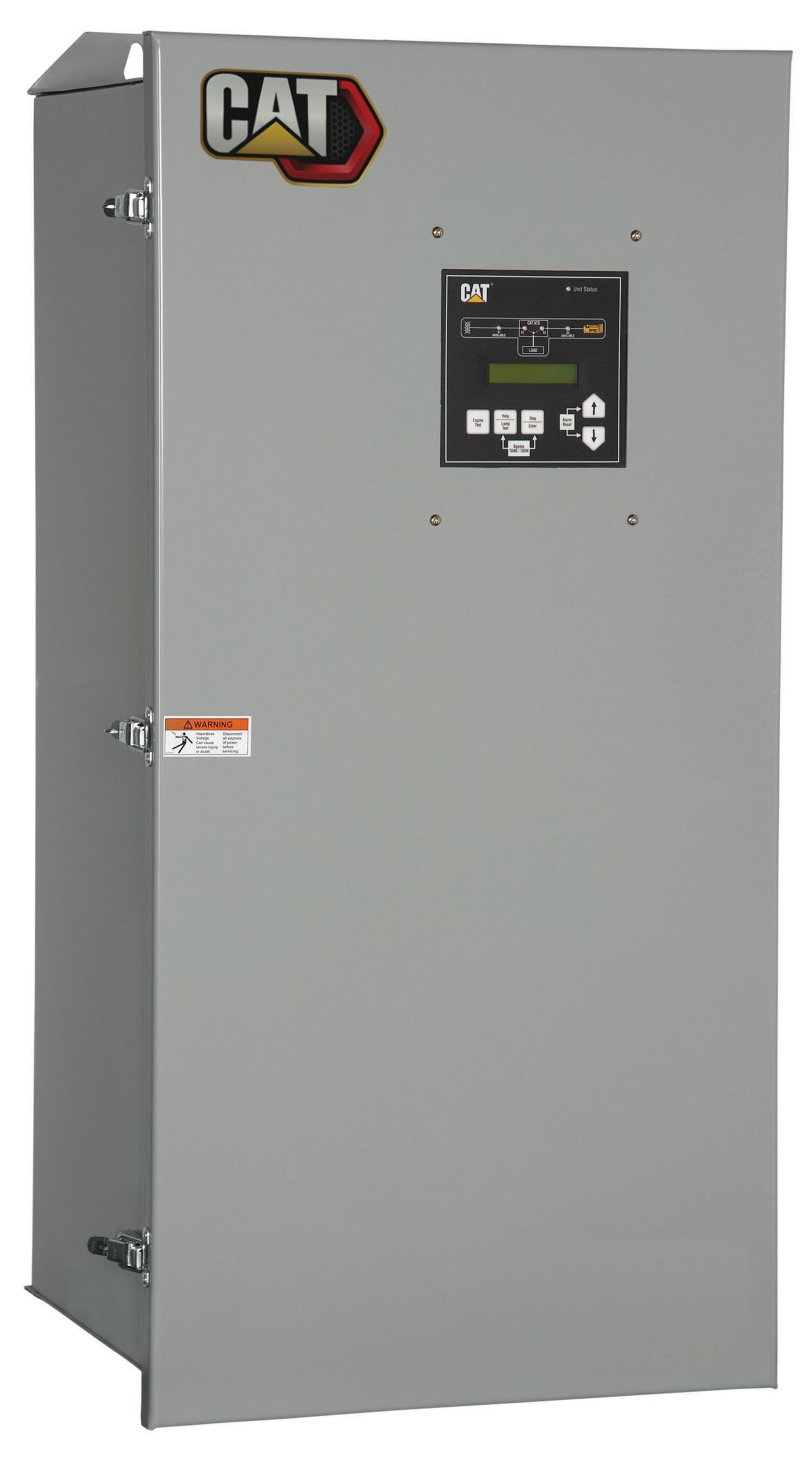 Brand

Caterpillar

Status

Current

Rating Range

30-1000A

Transfer Type

Open transition

Switch Type

Molded Case

Control Power

30-1000A 2, 3, or 4 Pole, 100% Rated

System Voltage Application

120 - 600 Vac, 50/60 Hz

Applicable Testing

CSA C22.2 No. 178 certified<br>IBC 2006, CBC 2007 and OSHPD