C1.7
Cat® C1.7 Industrial Power Unit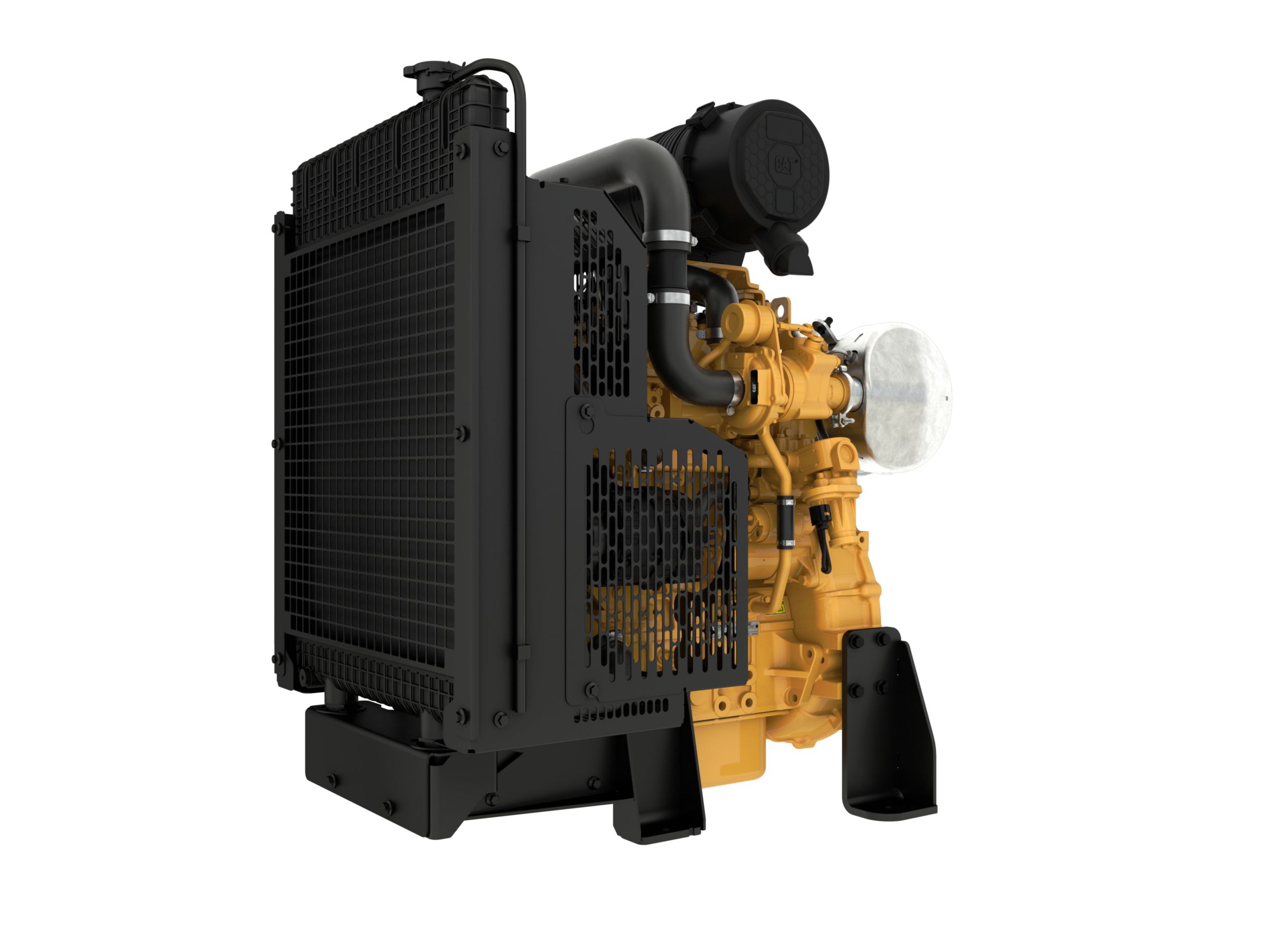 DESCRIPTION
The Cat® C1.7 IPU is a turbocharged, common rail direct injection engine meeting EU Stage V, U.S. EPA Tier 4 Final and Japan 2014 (Tier 4 Final) emission standards. For ease of installation, the IPU provides full aftertreatment mounting, an integrated cooling system, a full wiring harness and mounted air filter.
Easy integration for OEM's
Fully integrated from the factory, with aftertreatment and air filter ready mounted to the IPU offering a wide range of options to suit your application in agriculture, material handling, construction, mining, aircraft ground support, and many other industries.
Reliable and Durable Power for Customers
World-class manufacturing capability and processes coupled with proven technologies, offer improved power density up 24 percent power and 38 percent improvement in peak torque over the previous generation turbocharged C1.7, allowing you to downsize, saving installation space on your products. And with our extensive field validation, our IPU's save you engineering development time and costs.
Simple Service for Technicians
Worldwide dealer support from concept to completion and beyond, parts, training and service are never far. Combine that with easy maintenance, simplified servicing, 500 hour oil change interval, and factory fitted fit-for-life Diesel Particulate Filter with no downtime for regeneration and you've got a Cat® powered product ready to take on your toughest tasks.
Standard Equipment
Specs
Docs
Specs
Long Name:
Cat® C1.7 Industrial Power Unit
Maximum Power
48 HP / 36 kW
Maximum Torque
122 lb-ft @ 1600 rpm / 166 Nm @ 1600 rpm
Minimum Power
49 HP / 36.4 kW
Emissions
EU Stage V, U.S. EPA Tier 4 Final, Japan 2014 (Tier 4 Final)
Engine Configuration
In-Line 4, 4-Stroke-Cycle Diesel
Displacement
101 in³ / 1.662 l
Combustion System
Direct Injection
Rotation from Flywheel End
Counterclockwise
SEE HOW C1.7 COMPARES AGAINST FREQUENTLY COMPARED PRODUCTS.
Industrial Diesel Power Units
C1.7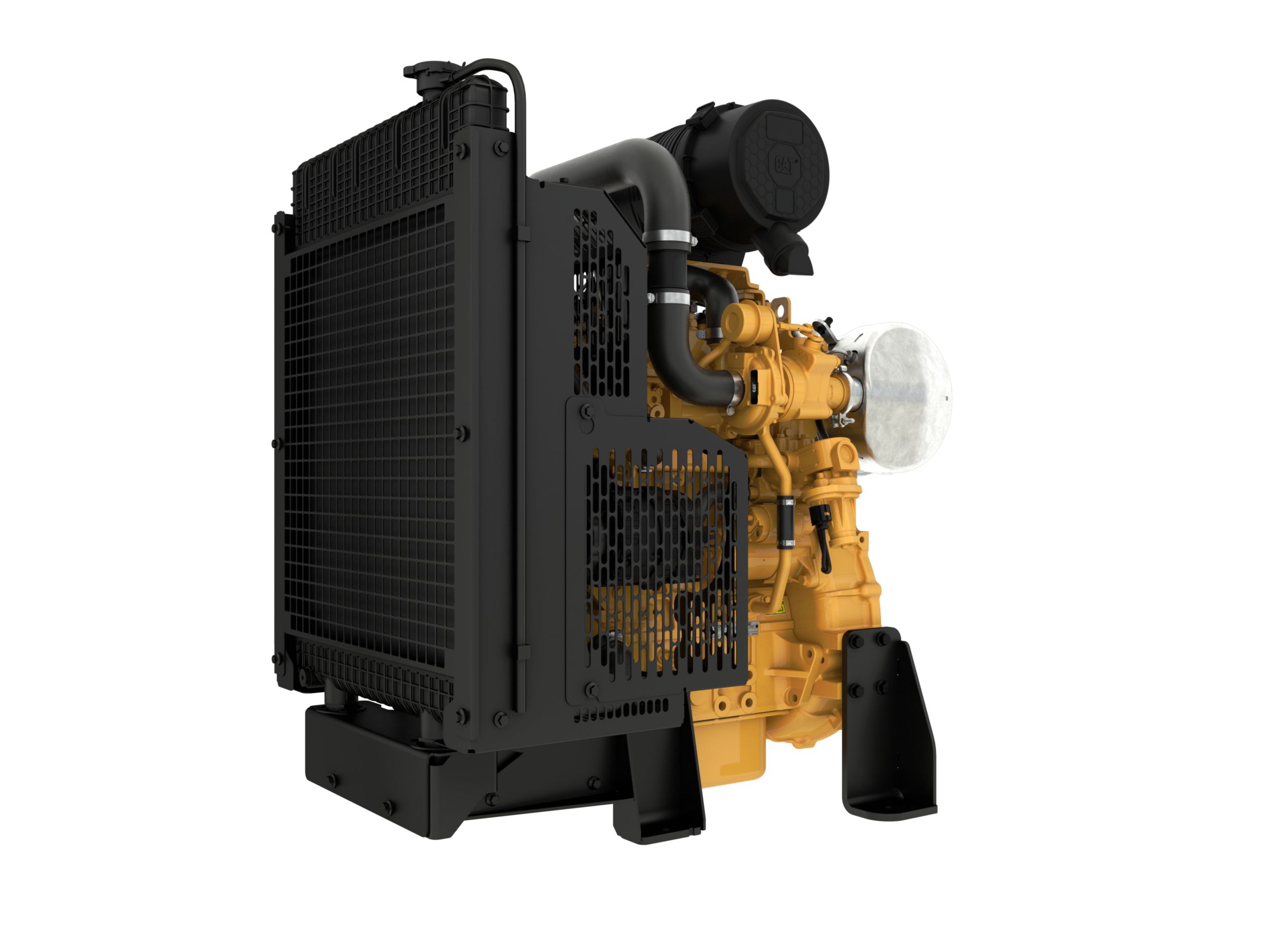 Brand

Caterpillar

Status

Current

Maximum Power

48 HP / 36 kW

Rated Speed

2800 rpm

Minimum Power

49 HP / 36.4 kW

Emissions

EU Stage V, U.S. EPA Tier 4 Final, Japan 2014 (Tier 4 Final)

Engine Configuration

In-Line 4, 4-Stroke-Cycle Diesel

Bore

3.3 in / 84 mm

Stroke

3.9 in / 100 mm

Displacement

101 in³ / 1.662 l

Compression Ratio

17.0:1

Aspiration

Turbocharged

Rotation from Flywheel End

Counterclockwise

Aftertreatment

DOC+DPF

Length

33.6 in / 854 mm

Width

23.5 in / 596 mm

Height

37.8 in / 961 mm
Industrial Diesel Power Units
3516C Industrial Power Unit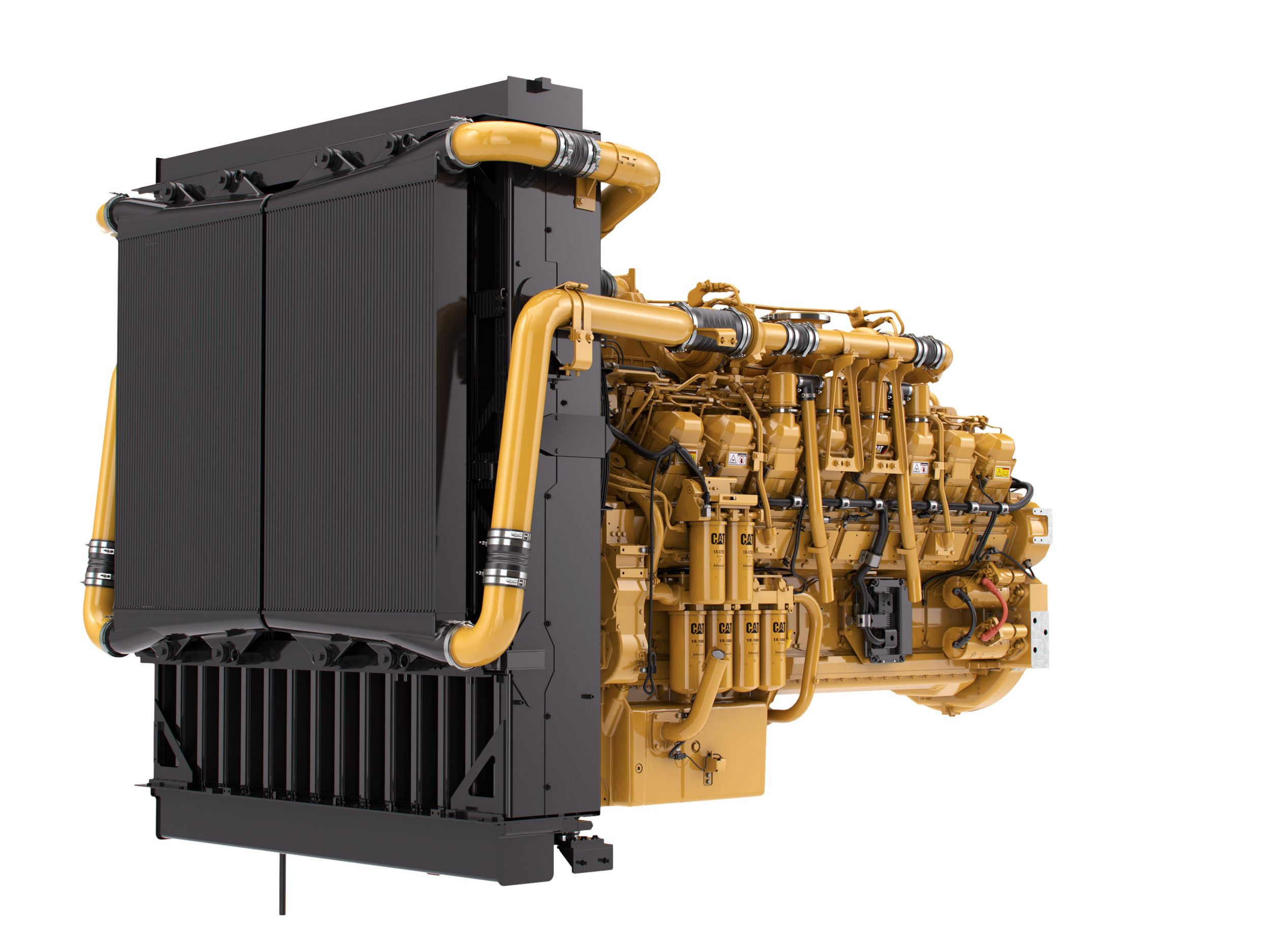 Brand

Caterpillar

Status

Current

Maximum Power

2100 HP / 1566 kW

Rated Speed

1750 rpm

Minimum Power

2100 HP / 1566 kW

Emissions

U.S. EPA Tier 2 Nonroad equivalent emission standards (not currently EPA certified)

Engine Configuration

V-16, 4-Stroke-Cycle Diesel

Bore

6.7 in / 170 mm

Stroke

8.5 in / 215 mm

Displacement

4760 in³ / 78 l

Compression Ratio

13.0:1

Aspiration

Turbocharged Aftercooled

Rotation from Flywheel End

Counterclockwise

Aftertreatment

-

Length

129 in / 3278 mm

Width

60 in / 1530 mm

Height

81 in / 2062 mm
Industrial Diesel Power Units
C11
Brand

Caterpillar

Status

Current

Maximum Power

451 HP / 336 kW

Rated Speed

1800-2100 rpm

Minimum Power

325 HP / 242 kW

Emissions

Brazil MAR-1, UN R96 Stage IIIA, U.S. EPA Tier 3

Engine Configuration

Inline 6, 4-Stroke-Cycle Diesel

Bore

5.1 in / 130 mm

Stroke

5.5 in / 140 mm

Displacement

677.4 in³ / 11.1 l

Compression Ratio

17.2:1

Aspiration

Turbocharged Aftercooled (TA)

Rotation from Flywheel End

Counterclockwise

Aftertreatment

-

Length

92 in / 2328 mm

Width

50 in / 1271 mm

Height

71 in / 1816 mm