C15 China NR4
Cat® C15 Diesel Engine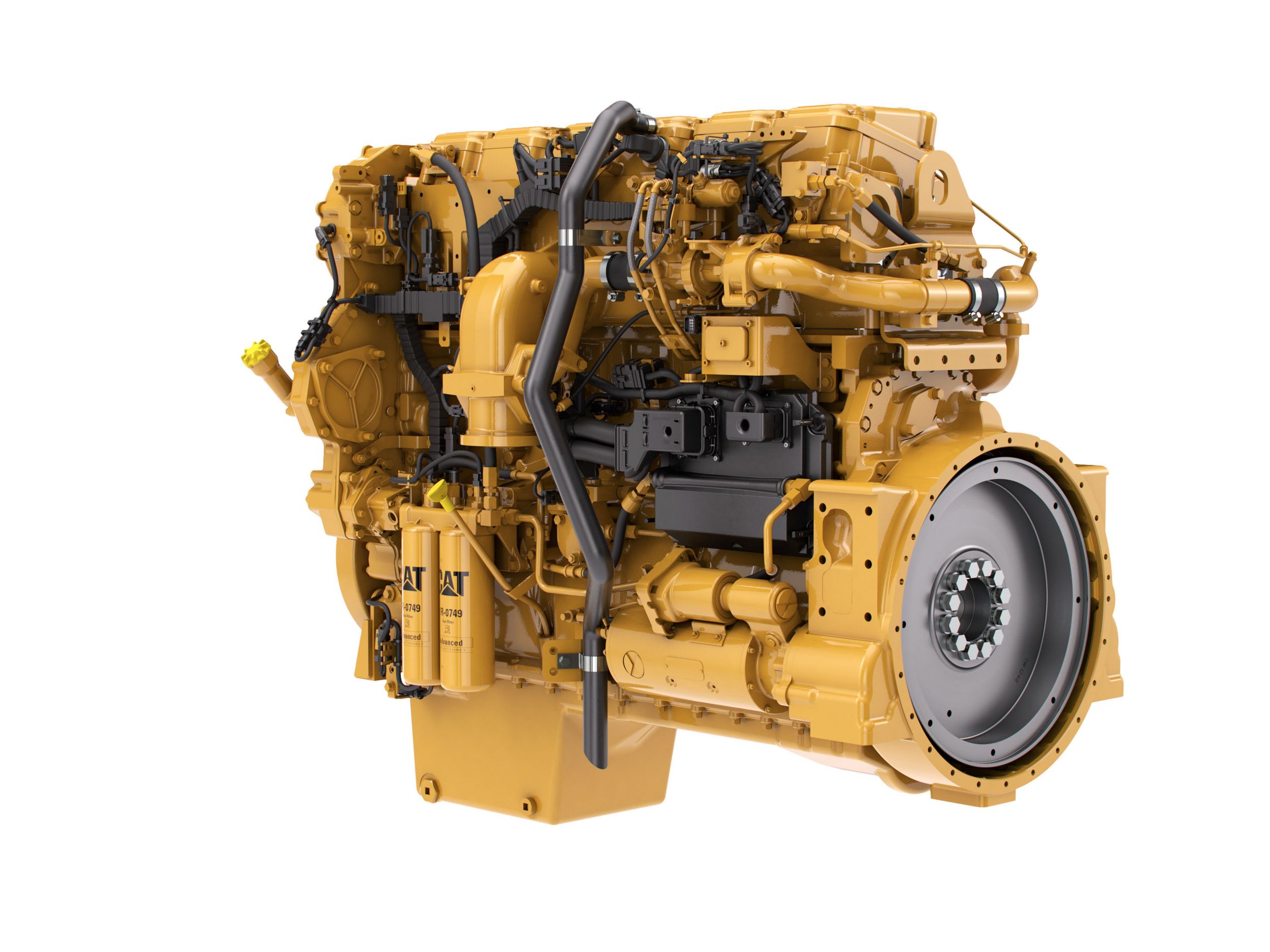 DESCRIPTION
The Cat® C15 Industrial Diesel Engine is offered in ratings ranging from 354-433 bkW (475-580 bhp) @ 1800-2100 rpm. Industries and applications powered by C15 engines include: Agriculture, Ag Tractors, Aircraft Ground Support, Bore/Drill Rigs, Chippers/Grinders, Combines/Harvesters, Compactors/Rollers, Compressors, Construction, Cranes, Crushers, Dredgers, Forestry, General Industrial, Hydraulic Power Units, Irrigation Equipment, Loaders/Forwarders, Material Handling, Mining, Mobile Earthmoving Equipment, Paving Equipment, Pumps, Shovels/Draglines, Surface Hauling Equipment and Trenchers.On construction sites and mining operations, in agriculture and forestry, and in a wide range of industries, Cat® C15 Industrial Diesel Engines deliver the power, performance and durability to take on the biggest challenges. More importantly, they're backed by the world-class Cat dealer network ready to service and support every Cat® industrial engine. Industries and applications powered by C15 engines include: Agriculture, Ag Tractors, Aircraft Ground Support, Bore/Drill Rigs, Chippers/Grinders, Combines/Harvesters, Compactors/Rollers, Compressors, Construction, Cranes, Crushers, Dredgers, Forestry, General Industrial, Hydraulic Power Units, Irrigation Equipment, Loaders/Forwarders, Material Handling, Mining, Mobile Earthmoving Equipment, Paving Equipment, Pumps, Shovels/Draglines, Surface Hauling Equipment and Trenchers.Industrial Power
Installation
The Cat C15 offers a fully-configurable engine across a wide range of power nodes, flexible aftertreatment mounting options and the ability to install the engine's IPU straight from the factory, so OEMs can keep installation time and costs to a minimum.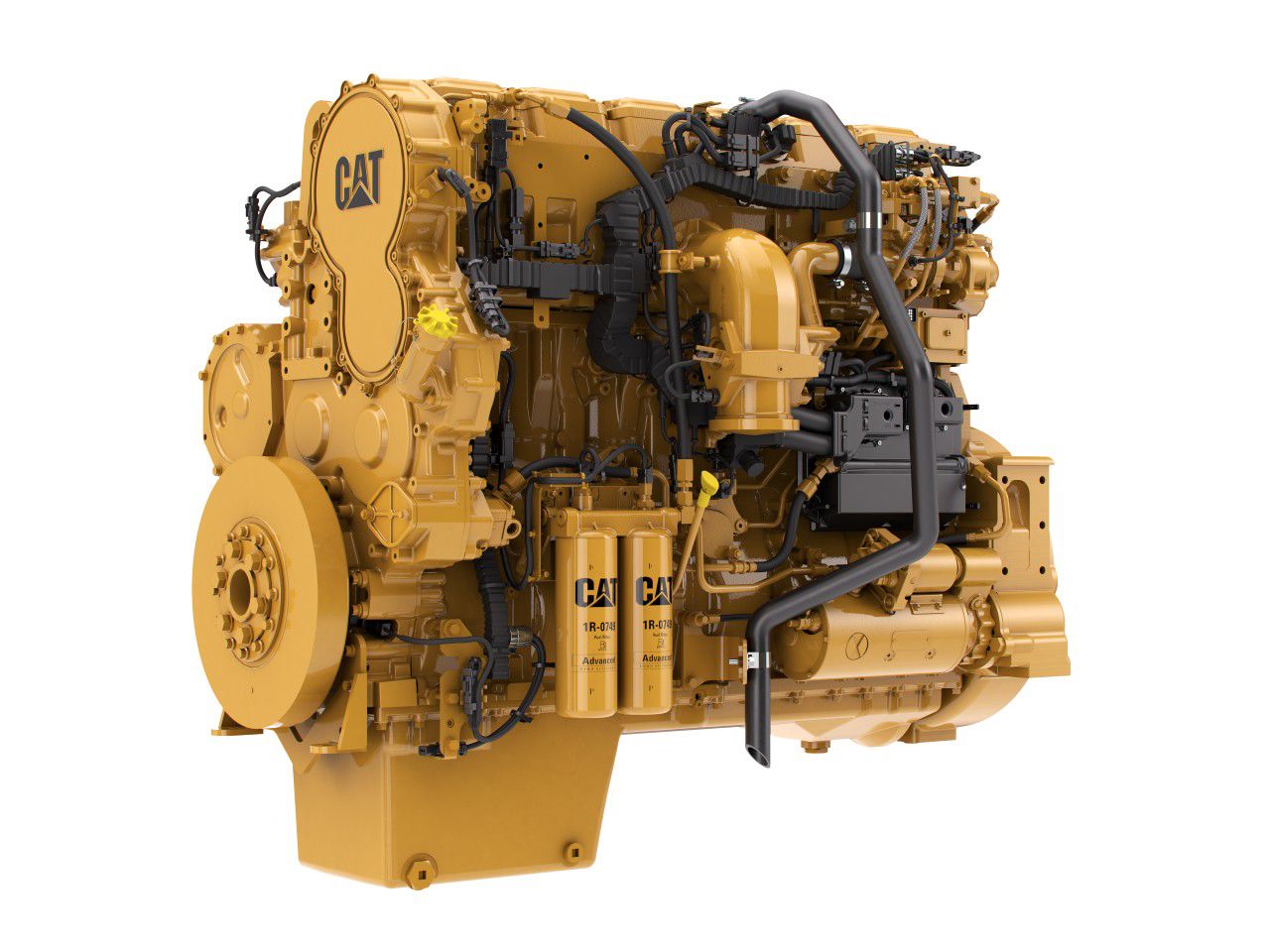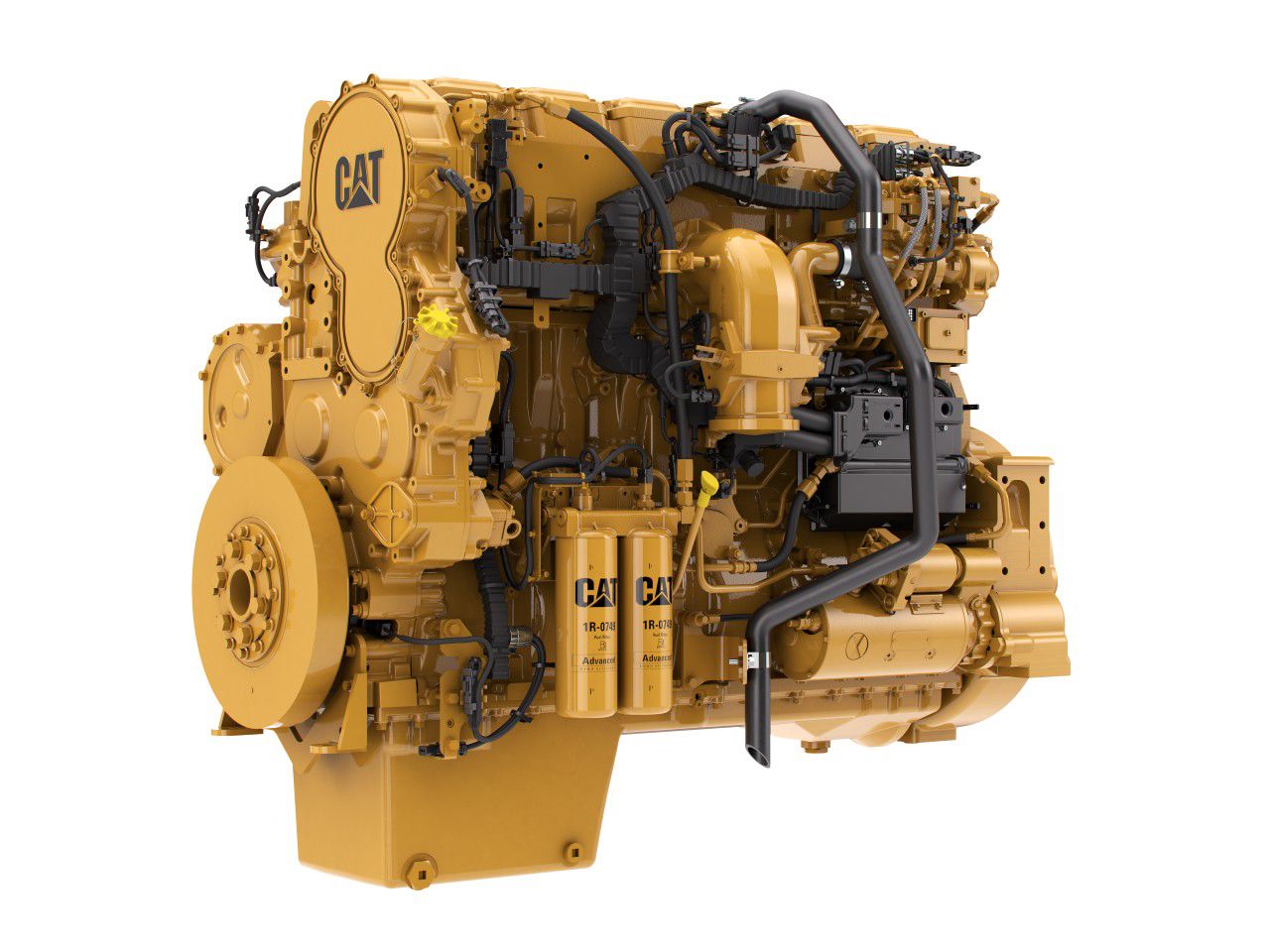 Advanced Features
With transparent regeneration technology built into every Cat C15, operators can continue to be productive without ever having to wait. The C15 also features a 5,000-hour DPF service interval and DEF capacity of 93.7 liters, giving machine operators the opportunity to spend more time on the job site and less time in the shop.
Ideal Applications
Industrial, agricultural and construction applications such as: Compressors • Trenchers • Chippers • Grinders • Irrigation equipment • Bore rigs • Drill rigs • Pumps • Hydraulic power units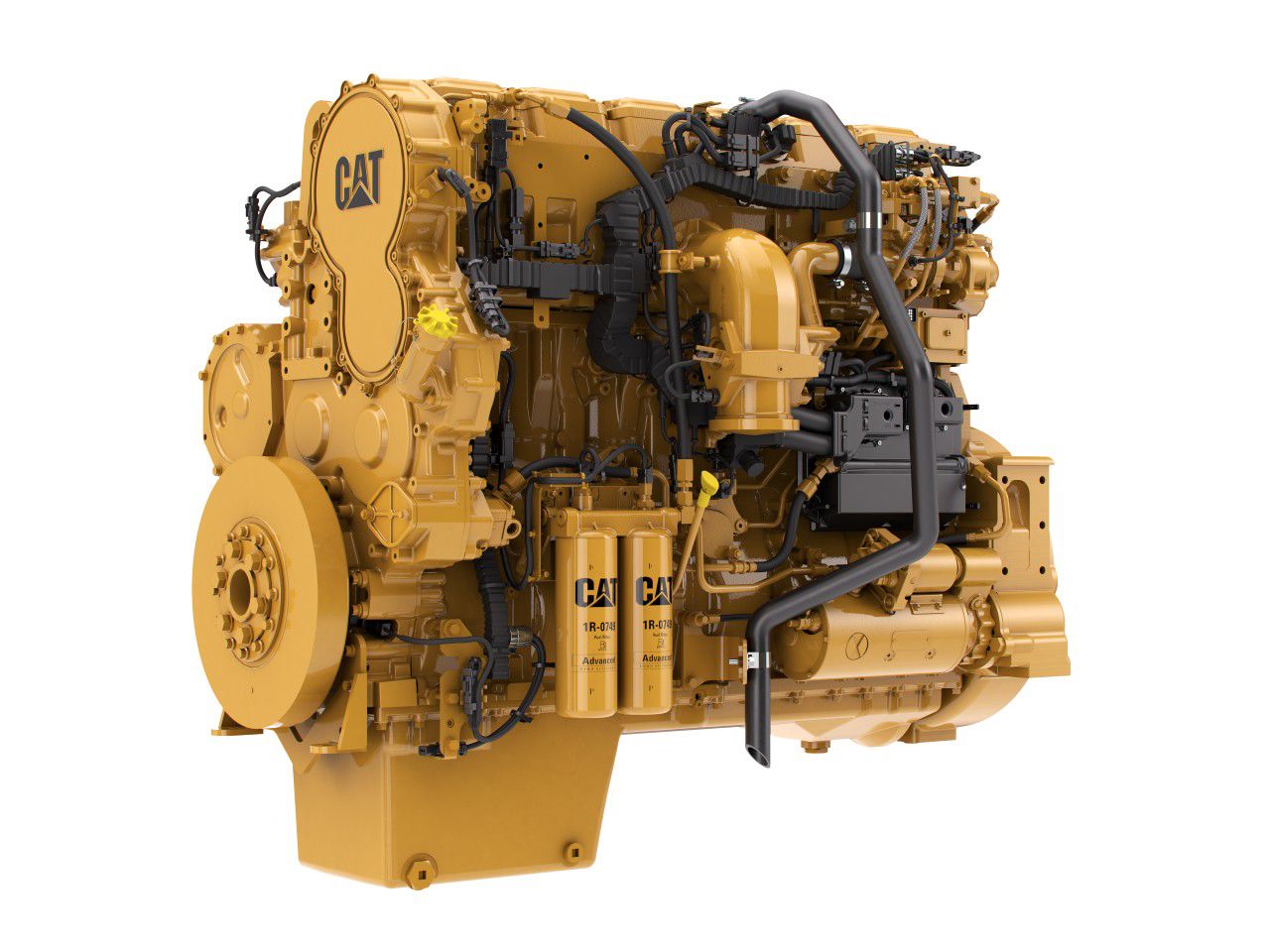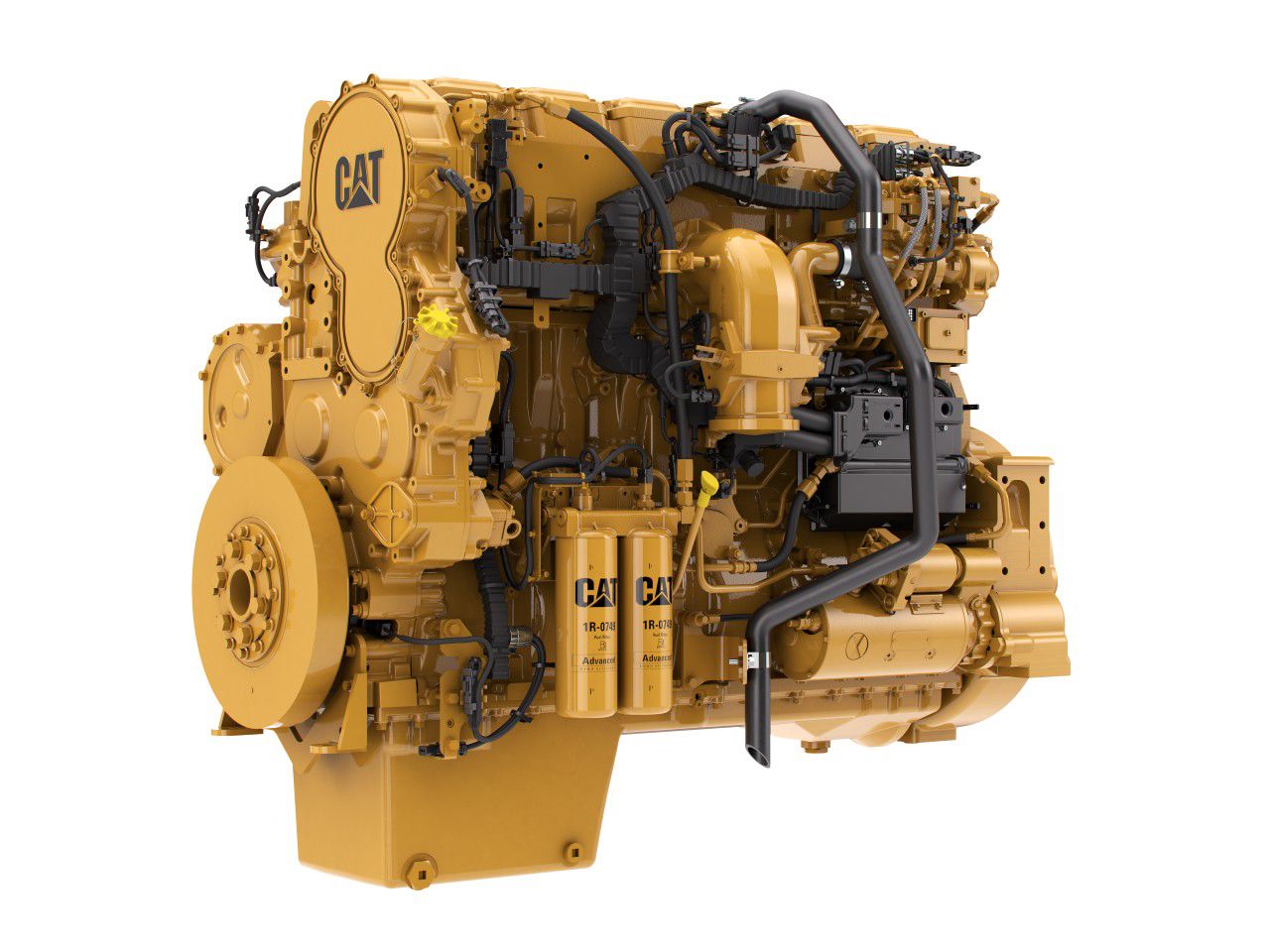 Total Cost of Ownership
Operators know the true costs of owning an engine goes beyond the rough and reliable exterior. That's why the Cat C15 was developed to optimize fluid consumption based on a wide range of operating cycles and applications. And with 500-hour maintenance intervals, owners can keep parts and service costs low.
Cat Dealer Product Support
Say goodbye to complicated service routines and start enjoying scheduled maintenance and worldwide dealer support with the Cat C15. Not only does the engine come with a warranty, it's also backed by the Cat dealer support network across 192 countries. See your Cat dealer for details.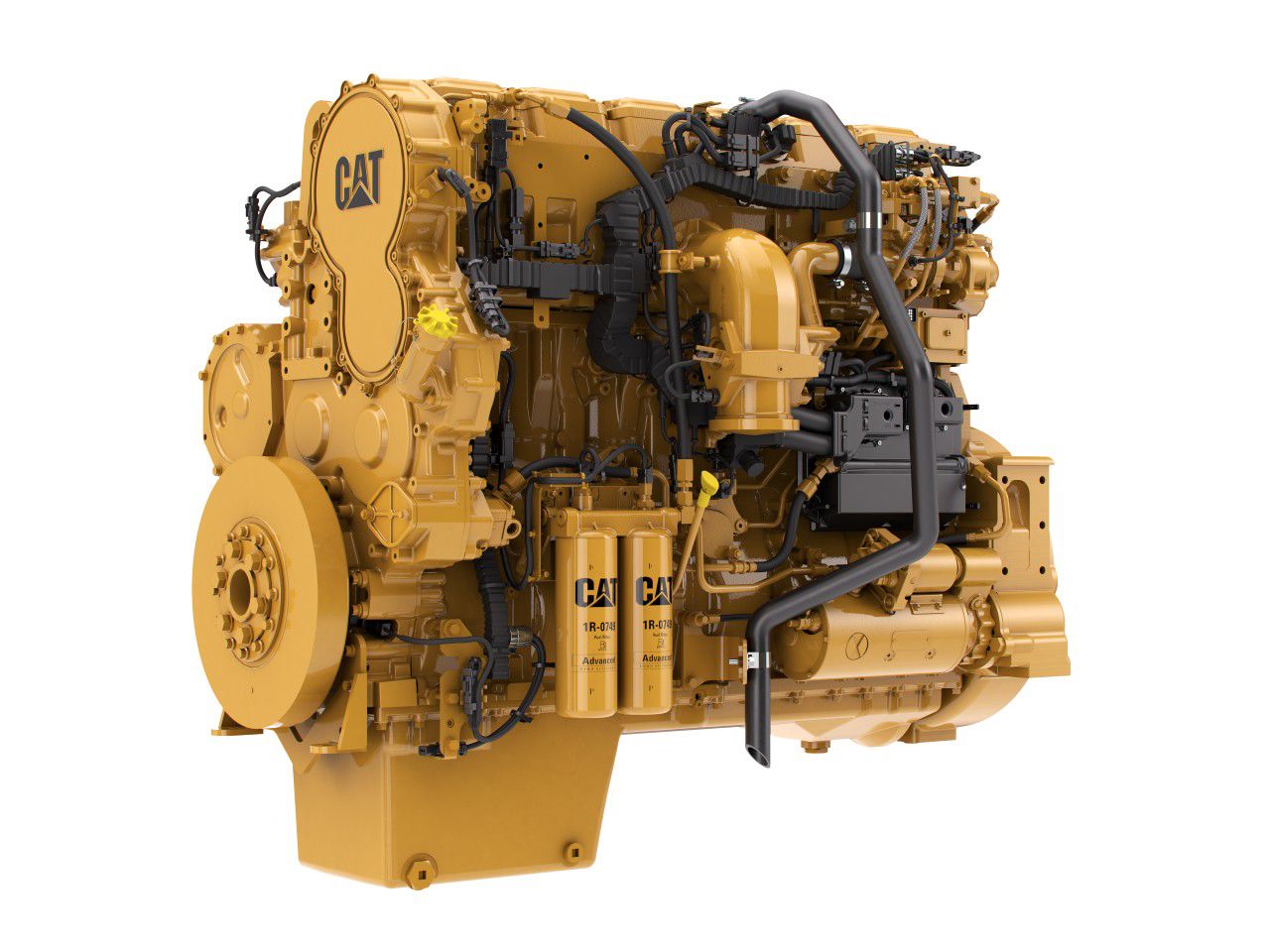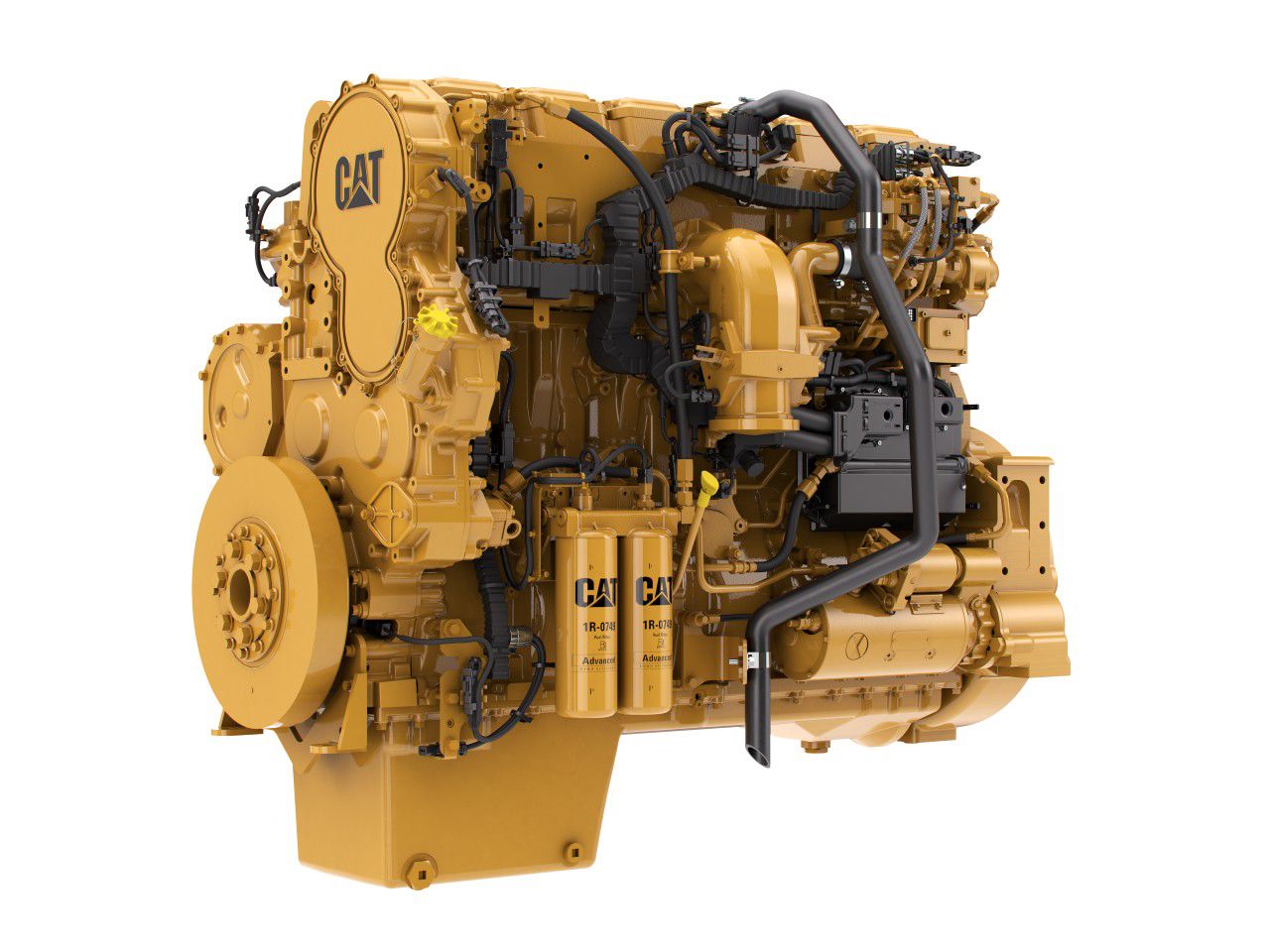 Safety
Each Cat C15 features a clean emissions module that uses DOC, DPF and SCR technologies to keep the engine running cleaner, longer. Besides, cleaner air isn't just good for the engine, it's also a win for the environment and makes for safer working conditions.
Specs
Long Name:
Cat® C15 Diesel Engine
Maximum Power
580 HP / 433 kW
Maximum Torque
1958 lb-ft @ 1400 rpm / 2655 Nm @ 1400 rpm
Rated Speed
1800-2100 rpm
Minimum Power
475 HP / 354 kW
Emissions
China Nonroad Stage IV
Engine Configuration
In-Line 6
Displacement
927.6 in³ / 15.2 l
Aspiration
Turbocharged-Aftercooled (TA)
Combustion System
Direct Injection
Rotation from Flywheel End
Counterclockwise
Aftertreatment
DOC+DPF+SCR
Engine Dimensions - Approximate
Weight - Net Dry - Basic Operating Engine Without Optional Attachments
3673 lb / 1666 kg
Aftertreatment Dimensions
Aftertreatment Dimensions*
Aftertreatment Dimensions
PETU Dimensions - Tier 4 Final Only
Volume Capacity
51.1 qt (US) / 48.4 l