C15
Cat® C15 Industrial Diesel Engine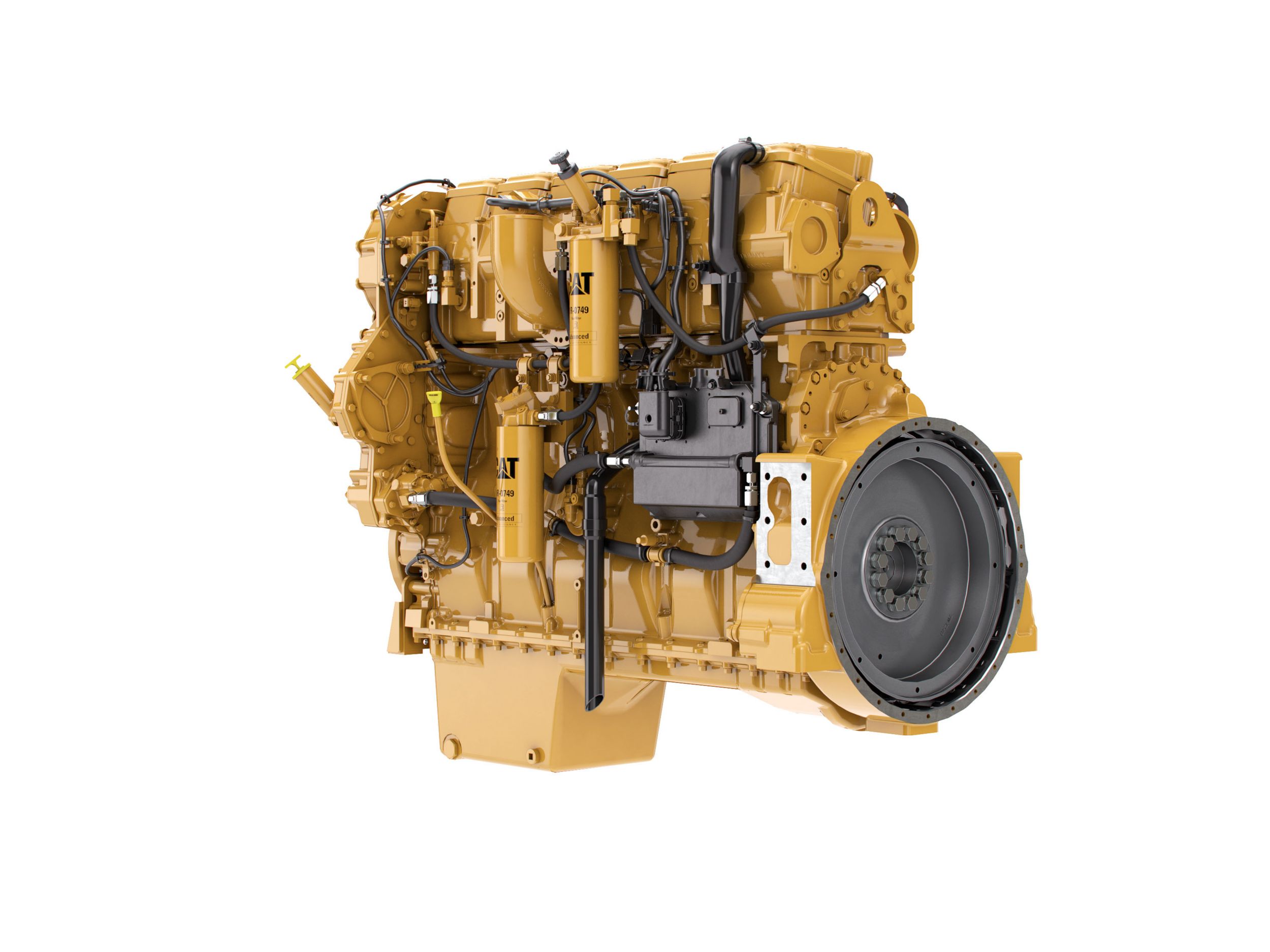 DESCRIPTION
On construction sites and mining operations, in agriculture and forestry, and in a wide range of industries, Cat® C15 Industrial Diesel Engines deliver the power, performance and durability to take on the biggest challenges. More importantly, they're backed by the world-class Cat dealer network ready to service and support every Cat® industrial engine. Industries and applications powered by C15 engines include Agriculture, Ag Tractors, Aircraft Ground Support, Bore/Drill Rigs, Chippers/Grinders, Combines/Harvesters, Compactors/Rollers, Compressors, Construction, Cranes, Crushers, Dredgers, Forestry, General Industrial, Hydraulic Power Units, Irrigation Equipment, Loaders/Forwarders, Material Handling, Mining, Mobile Earthmoving Equipment, Paving Equipment, Pumps, Shovels/Draglines, Surface Hauling Equipment and Trenchers. C15 engines, with ratings: 328-444 bkW (440-595 bhp) @ 1800-2100 rpm, meet China Stage II, U.S. EPA Tier 3 equivalent, EU Stage IIIA equivalent emission standards. They are available using U.S. EPA and EU Flexibility, and for other regulated and non-regulated areas.The Cat® C15 Industrial Diesel Engine is offered in ratings ranging from 328-444 bkW (440-595 bhp) @ 1800-2100 rpm. These ratings meet China Stage II, U.S. EPA Tier 3 equivalent, and EU Stage IIIA equivalent emission standards. Industries and applications powered by C15 engines include Agriculture, Ag Tractors, Aircraft Ground Support, Bore/Drill Rigs, Chippers/Grinders, Combines/Harvesters, Compactors/Rollers, Compressors, Construction, Cranes, Crushers, Dredgers, Forestry, General Industrial, Hydraulic Power Units, Irrigation Equipment, Loaders/Forwarders, Material Handling, Mining, Mobile Earthmoving Equipment, Paving Equipment, Pumps, Shovels/Draglines, Surface Hauling Equipment and Trenchers.Industrial Power
Reliable, Quiet and Durable Power
World-class manufacturing capability and processes coupled with proven core engine designs assure reliability, quiet operation, and many hours of productive life.
Broad Application Range
Industry leading range of factory configurable ratings and options for agricultural, material handling, construction, mining, aircraft ground support, and other industrial applications.
Package Size
Exceptional power density enables standardization across numerous applications. Multiple installation options minimize total package size. Ideal for equipment with narrow engine compartments.
World-class Product Support Offered Through Global Cat Dealer Network
Scheduled maintenance, including SOSSM sample
Customer Support Agreements (CSA)
Caterpillar Extended Service Coverage (ESC)
Superior dealer service network
Extended dealer service network through the Cat Industrial Service Distributor (ISD) program
Specs
Long Name:
Cat® C15 Industrial Diesel Engine
Maximum Power
595 HP / 444 kW
Maximum Torque
2004 lb-ft @ 1400 rpm / 2717 Nm @ 1400 rpm
Rated Speed
1800-2100 rpm
Minimum Power
440 HP / 328 kW
Emissions
China Nonroad III, U.S. EPA Tier 3 Equivalent, EU Stage IIIA Equivalent
Engine Configuration
Inline 6, 4-Stroke-Cycle Diesel
Displacement
927.6 in³ / 15.2 l
Aspiration
Turbocharged Aftercooled (TA)
Combustion System
Direct Injection
Rotation from Flywheel End
Counterclockwise
Engine Dimensions - Approximate
Weight - Net Dry - Basic Operating Engine Without Optional Attachments
3239 lb / 1469 kg
SEE HOW C15 COMPARES AGAINST FREQUENTLY COMPARED PRODUCTS.
Industrial Diesel Engines
C15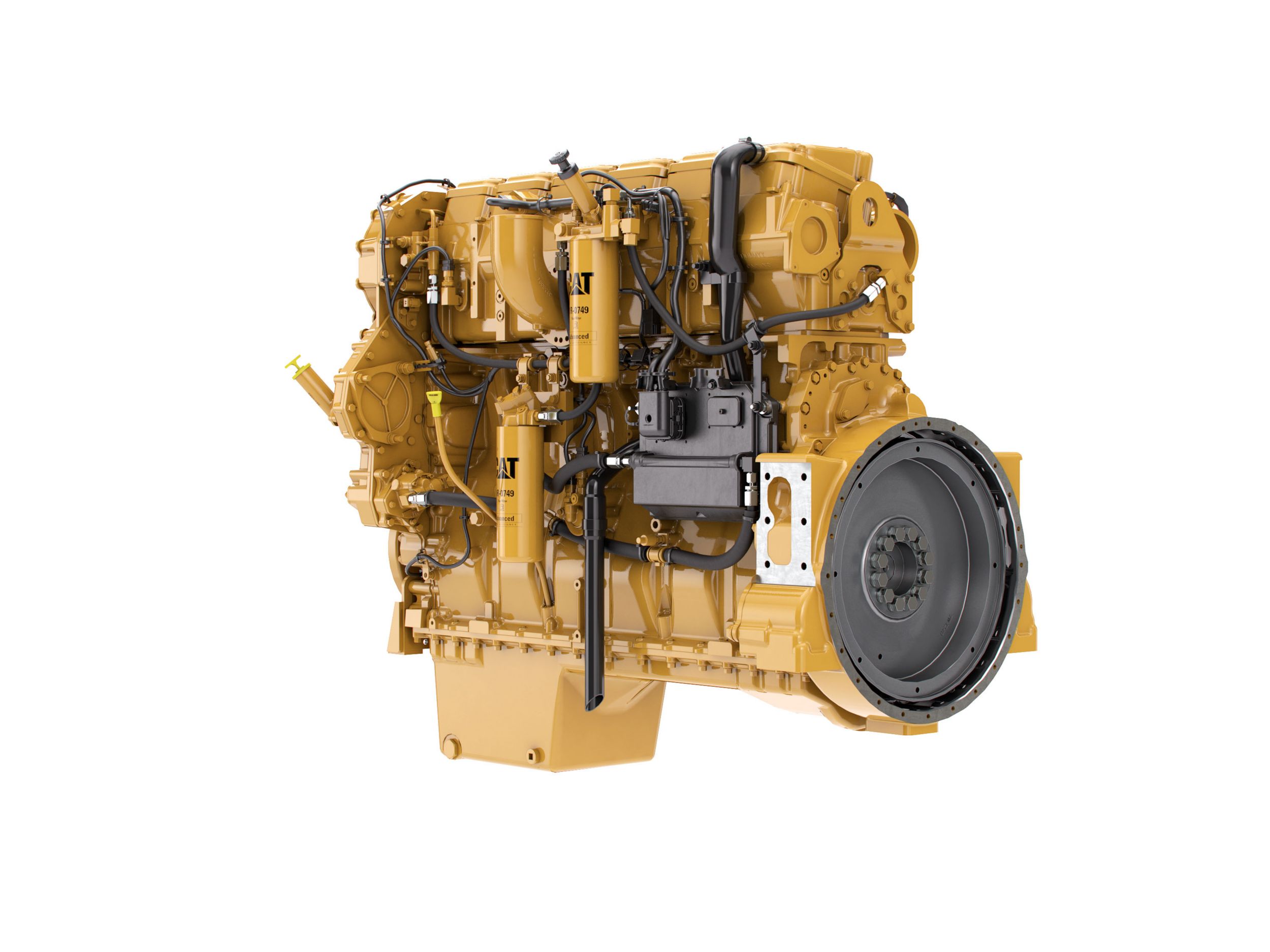 Brand

Caterpillar

Status

Current

Maximum Power

595 HP / 444 kW

Maximum Torque

2004 lb-ft @ 1400 rpm / 2717 Nm @ 1400 rpm

Rated Speed

1800-2100 rpm

Minimum Power

440 HP / 328 kW

Emissions

China Nonroad III, U.S. EPA Tier 3 Equivalent, EU Stage IIIA Equivalent

Engine Configuration

Inline 6, 4-Stroke-Cycle Diesel

Bore

5.4 in / 137 mm

Stroke

6.8 in / 171 mm

Displacement

927.6 in³ / 15.2 l

Compression Ratio

18.0:1

Aspiration

Turbocharged Aftercooled (TA)

Combustion System

Direct Injection

Rotation from Flywheel End

Counterclockwise

Aftertreatment

-

Length

54.2 in / 1377 mm

Width

36.2 in / 919 mm

Height

48.3 in / 1226 mm

Weight - Net Dry - Basic Operating Engine Without Optional Attachments

3239 lb / 1469 kg
Industrial Diesel Engines
C15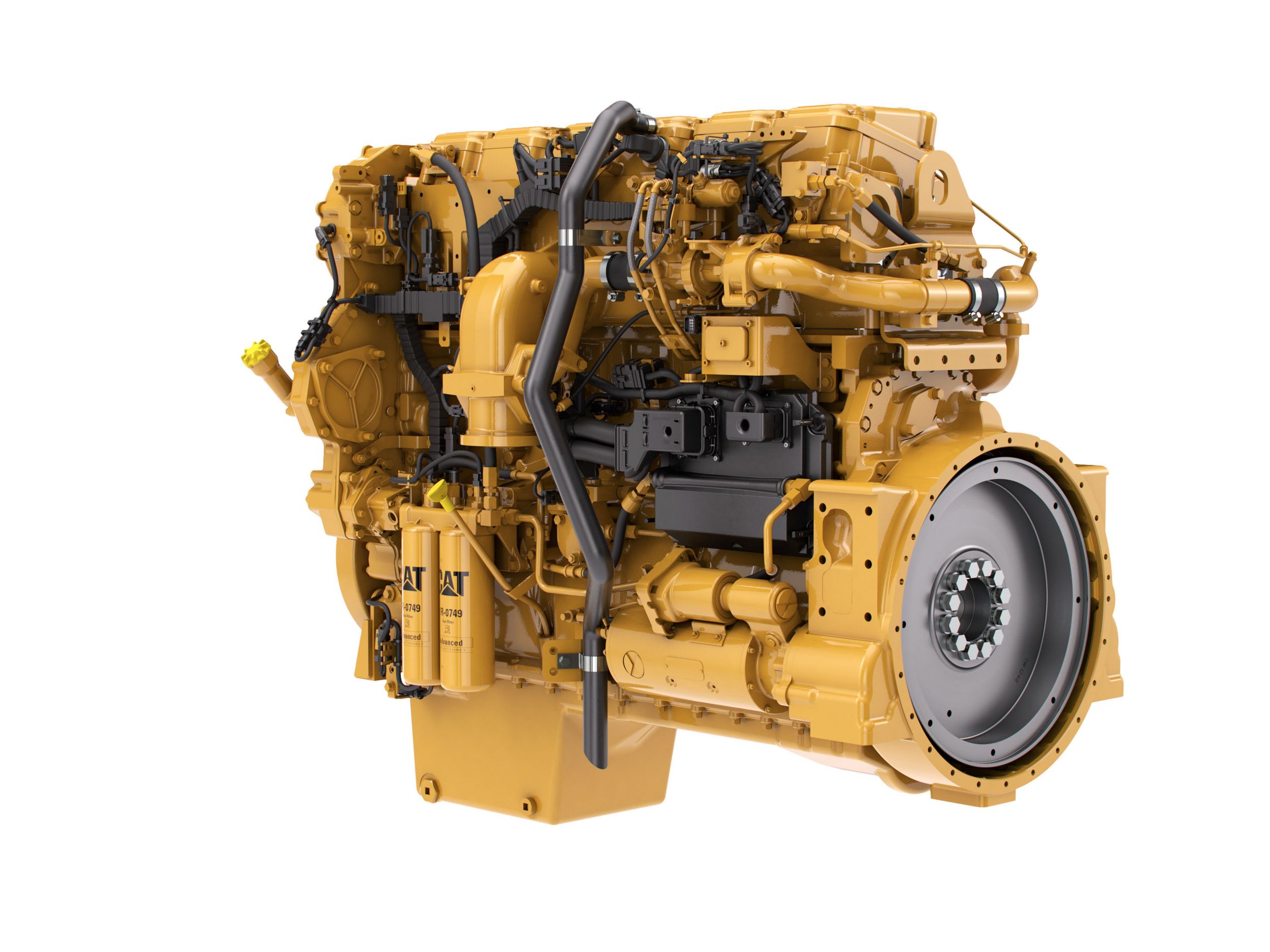 Brand

Caterpillar

Status

Current

Maximum Power

580 HP / 433 kW

Maximum Torque

1958 lb-ft @ 1400 rpm / 2655 Nm @ 1400 rpm

Rated Speed

1800-2100 rpm

Minimum Power

475 HP / 354 kW

Emissions

U.S. EPA Tier 4 Final

Engine Configuration

In-Line 6

Bore

5.4 in / 137 mm

Stroke

6.7 in / 171 mm

Displacement

927.6 in³ / 15.2 l

Compression Ratio

17.0:1

Aspiration

Turbocharged-Aftercooled (TA)

Combustion System

Direct Injection

Rotation from Flywheel End

Counterclockwise

Aftertreatment

DOC+DPF+SCR

Length

33.6 in / 854 mm

Width

11.3 in / 287 mm

Height

21.7 in / 551 mm

Weight - Net Dry - Basic Operating Engine Without Optional Attachments

3673 lb / 1666 kg
Industrial Diesel Engines
C15 China NR4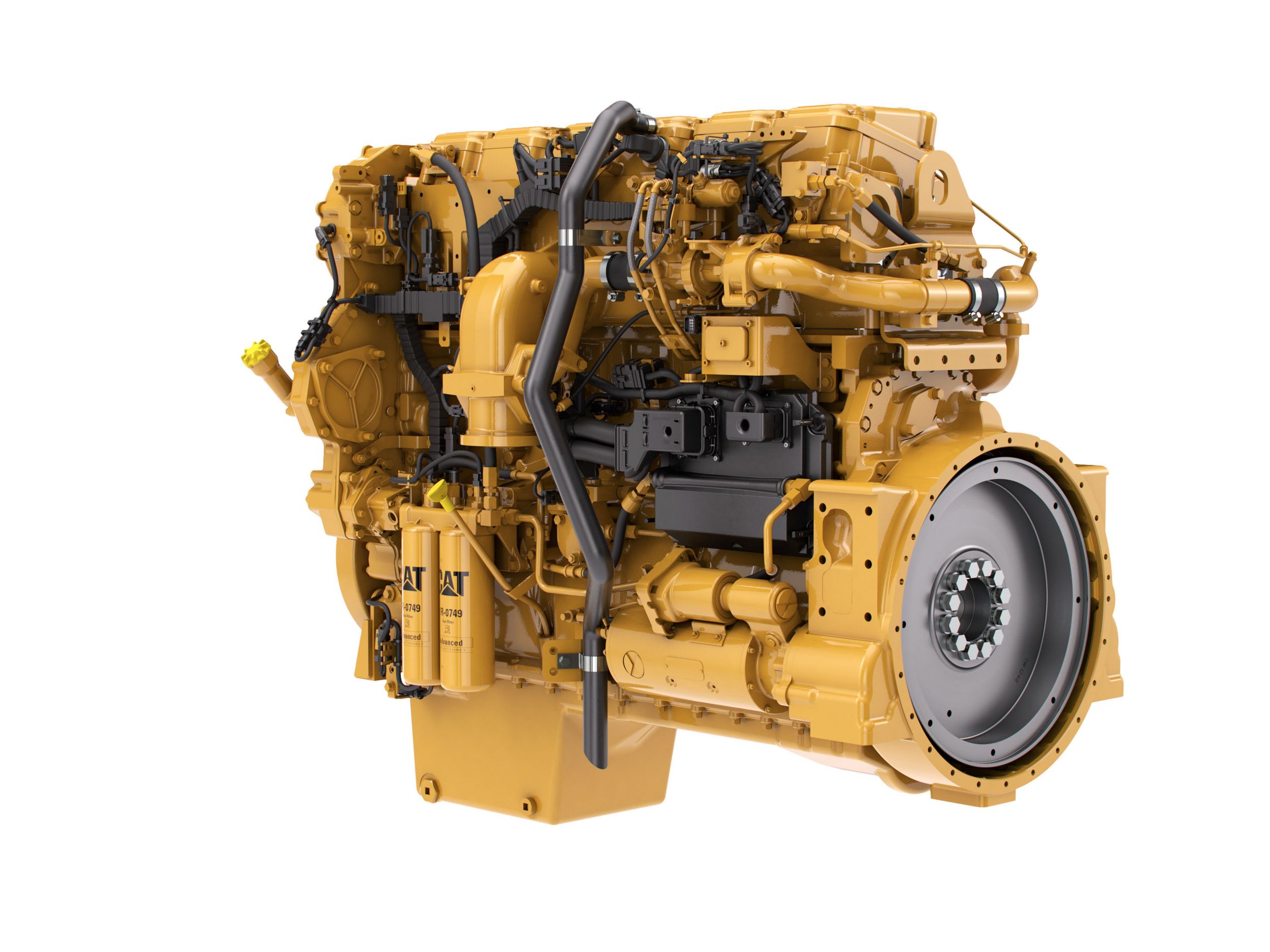 Brand

Caterpillar

Status

Current

Maximum Power

580 HP / 433 kW

Maximum Torque

1958 lb-ft @ 1400 rpm / 2655 Nm @ 1400 rpm

Rated Speed

1800-2100 rpm

Minimum Power

475 HP / 354 kW

Emissions

China Nonroad Stage IV

Engine Configuration

In-Line 6

Bore

5.4 in / 137 mm

Stroke

6.7 in / 171 mm

Displacement

927.6 in³ / 15.2 l

Compression Ratio

17.0:1

Aspiration

Turbocharged-Aftercooled (TA)

Combustion System

Direct Injection

Rotation from Flywheel End

Counterclockwise

Aftertreatment

DOC+DPF+SCR

Length

33.6 in / 854 mm

Width

11.3 in / 287 mm

Height

21.7 in / 551 mm

Weight - Net Dry - Basic Operating Engine Without Optional Attachments

3673 lb / 1666 kg