C2.8
Cat® C2.8 Industrial Power Unit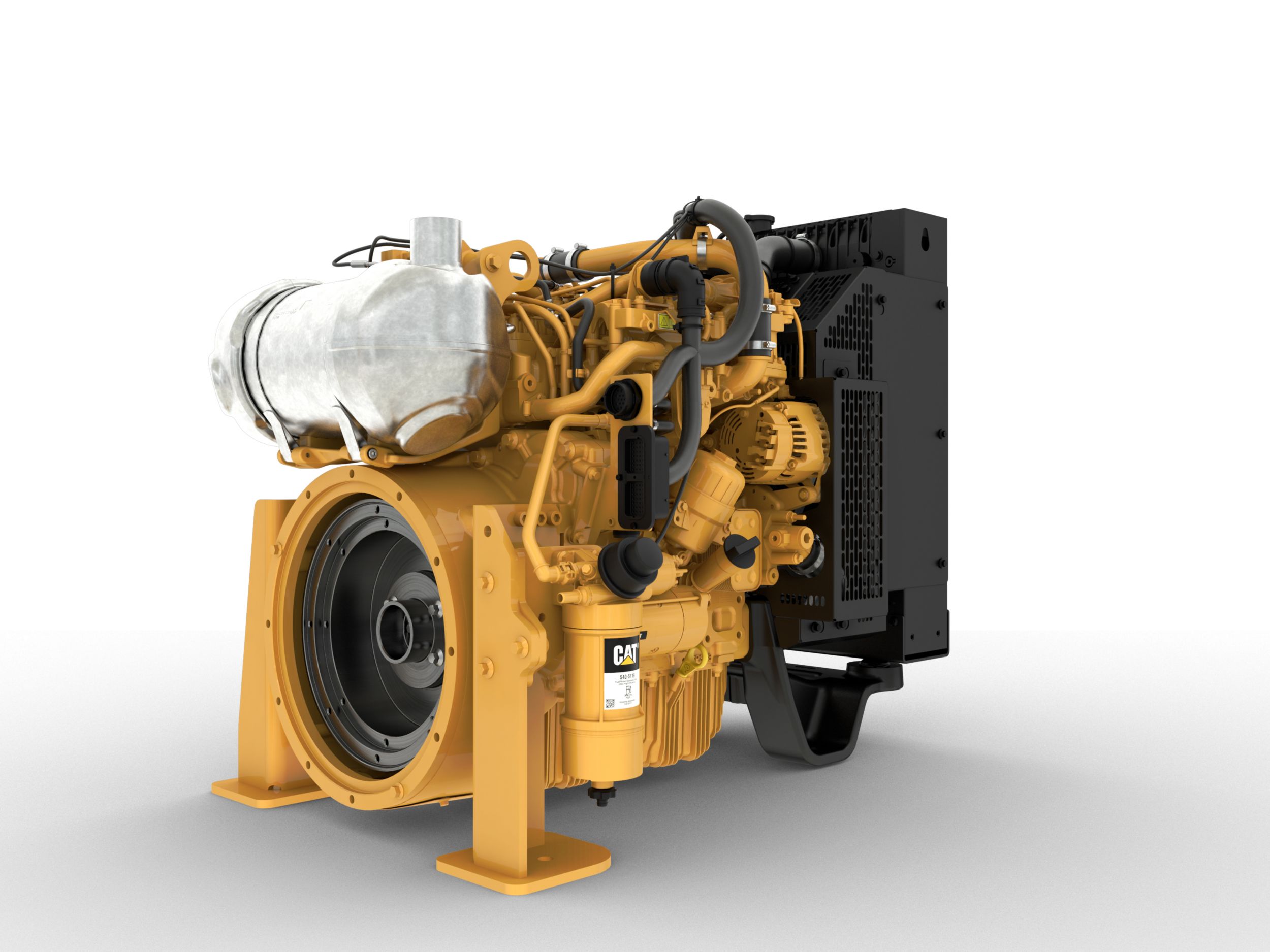 DESCRIPTION
The C2.8 and C3.6 IPU engines are common rail direct injection engines with a turbocharged or turbocharged aftercooled air system meeting EU Stage V, U.S. EPA Tier 4 Final and Japan 2014 (Tier 4 Final) emission standards. For ease of installation, the IPU provides full aftertreatment mounting, an integrated cooling system, a full wiring harness and mounting for the ECM and fuel filter.The C2.8 and C3.6 IPU engines are common rail direct injection engines with a turbocharged or turbocharged aftercooled air system meeting EU Stage V, U.S. EPA Tier 4 Final and Japan 2014 (Tier 4 Final) emission standards. For ease of installation, the IPU provides full aftertreatment mounting, an integrated cooling system, a full wiring harness and mounting for the ECM and fuel filter.

Designed to meet EU Stage V/U.S. EPA Tier 4 Final/ Japan 2014 (Tier 4 Final) emission standards.Industrial Power
Ready to Go for Machine Installation
The ECM, aftertreatment sensors and fuel filter have all been mounted on the IPU and validated to operate in the harshest of environments.

A bespoke wiring harness has also been developed to allow for a simple hookup to the machine wiring.

For the quickest installation possible, an optional engine control panel for engine monitoring and speed control is also available.
Reliable, Quiet, and Durable Power
World-class manufacturing capability and processes coupled with proven technologies and extensive field validation assure reliability and durability in tough non-road applications
Zero Downtime for Regeneration
Diesel Oxidation Catalyst (DOC), Diesel Particulate Filter (DPF), and on the C3.6 Selective Catalytic Reduction (SCR) system supplied installed on-engine to provide zero downtime for regeneration
Standard Equipment
Specs
Docs
Specs
Long Name:
Cat® C2.8 Industrial Power Unit
Maximum Power
74 HP / 55 kW
Maximum Torque
221 lb-ft @ 1600 rpm / 300 Nm @ 1600 rpm
Rated Speed
2200-2400 rpm
Minimum Power
74 HP / 55 kW
Emissions
EU Stage V/U.S. EPA Tier 4 Final/ Japan 2014 (Tier 4 Final)
Number of Cylinders
4 inline
Displacement
170.9 in³ / 2.8 l
Combustion System
Direct injection
Rotation from Flywheel End
Anti-clockwise
Dry Weight
1126 lb / 511 kg
Note 1
*Final dimensions dependent on selected options
SEE HOW C2.8 COMPARES AGAINST FREQUENTLY COMPARED PRODUCTS.
Industrial Diesel Power Units
C2.8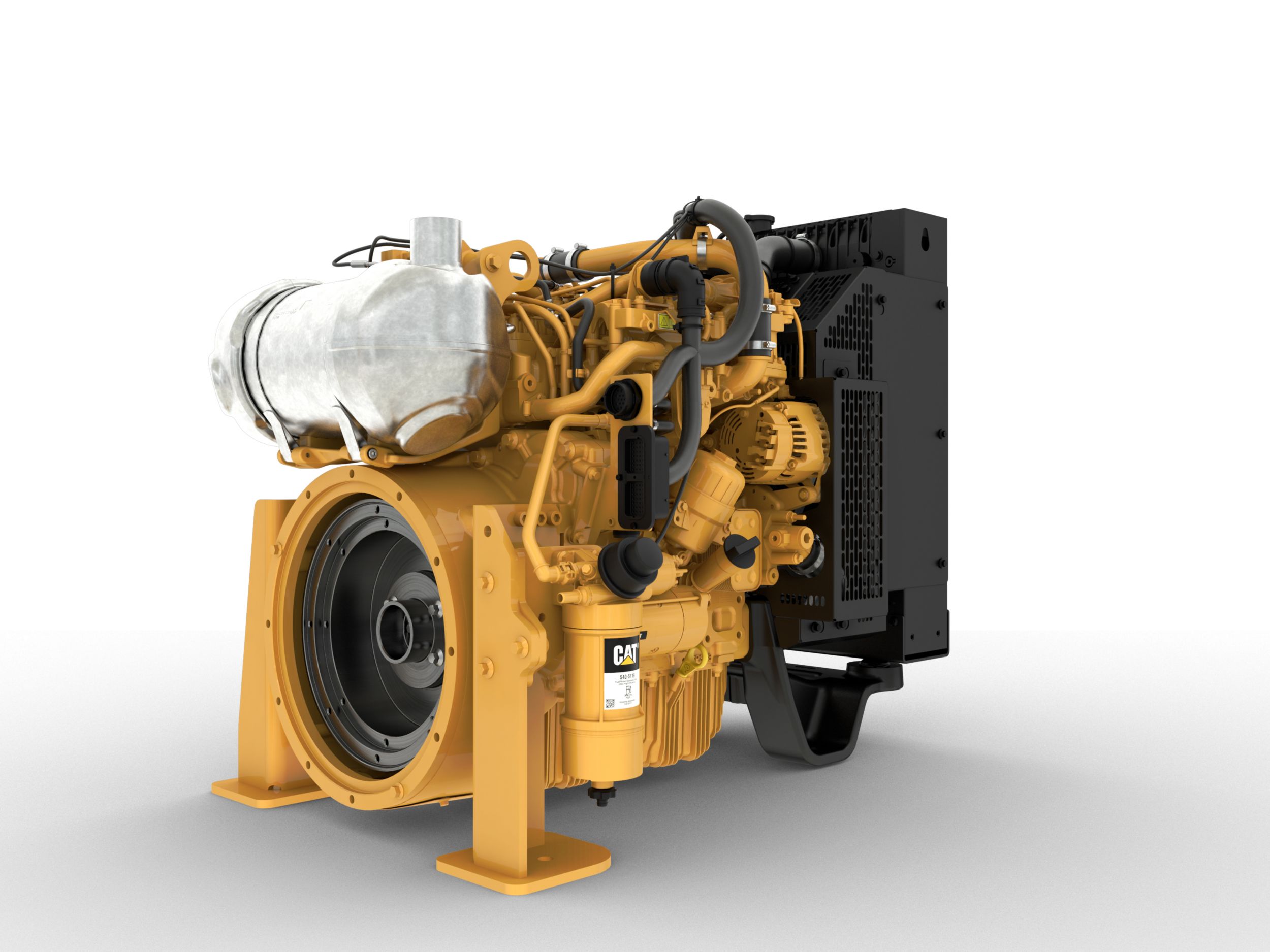 Brand

Caterpillar

Status

Current

Maximum Power

74 HP / 55 kW

Maximum Torque

221 lb-ft @ 1600 rpm / 300 Nm @ 1600 rpm

Rated Speed

2200-2400 rpm

Minimum Power

74 HP / 55 kW

Emissions

EU Stage V/U.S. EPA Tier 4 Final/ Japan 2014 (Tier 4 Final)

Bore

3.54 in / 90 mm

Stroke

4.33 in / 110 mm

Displacement

170.9 in³ / 2.8 l

Compression Ratio

17.0:1

Aspiration

Turbocharged

Rotation from Flywheel End

Anti-clockwise

Aftertreatment

DOC+DPF
Industrial Diesel Power Units
C2.2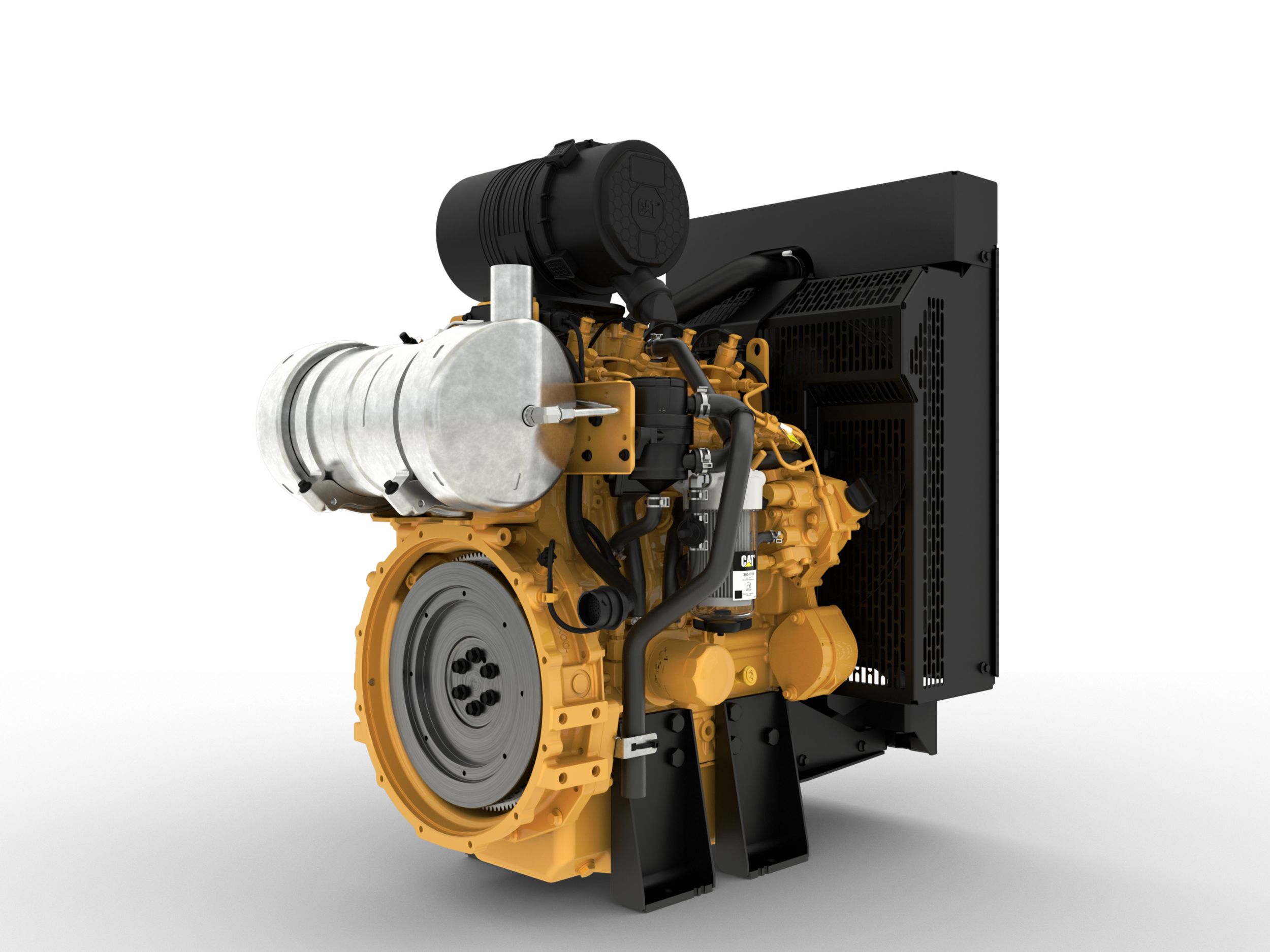 Brand

Caterpillar

Status

Current

Maximum Power

74 HP / 55 kW

Maximum Torque

199 lb-ft @ 1600 rpm / 270 Nm @ 1600 rpm

Rated Speed

2800 rpm

Minimum Power

49 HP / 36.4 kW

Emissions

EU Stage V, U.S. EPA Tier 4 Final, Japan 2014 (Tier 4 Final)

Bore

3.3 in / 84 mm

Stroke

3.9 in / 100 mm

Displacement

135 in³ / 2.2 l

Compression Ratio

17.0:1

Aspiration

Turbocharged or Turbocharged Aftercooled

Rotation from Flywheel End

Counterclockwise

Aftertreatment

DOC+DPF
Industrial Diesel Power Units
C27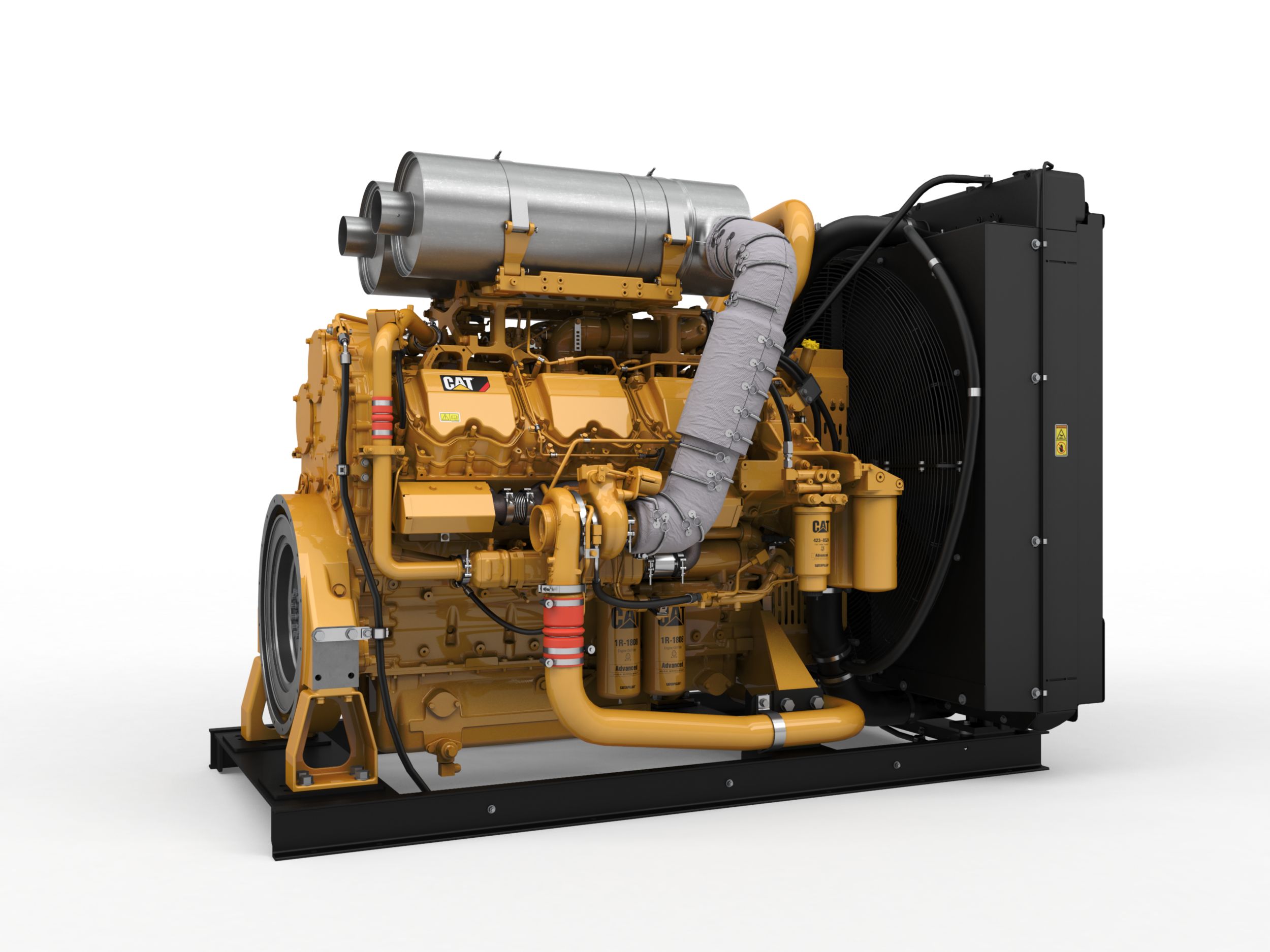 Brand

Caterpillar

Status

Current

Maximum Power

950 HP / 709 kW

Maximum Torque

3211 lb-ft @ 1200 rpm / 4354 Nm @ 1200 rpm

Rated Speed

1800 rpm

Minimum Power

800 HP / 597 kW

Emissions

U.S. EPA Tier 4 Final, EU Stage V

Bore

5.7 in / 137.2 mm

Stroke

6 in / 152.4 mm

Displacement

1649.5 in³ / 27 l

Compression Ratio

16.0:1

Aspiration

Twin Turbocharged-Aftercooled (TTA)

Rotation from Flywheel End

Counterclockwise

Aftertreatment

DOC