C4.4
Cat® C4.4 Marine Generator Set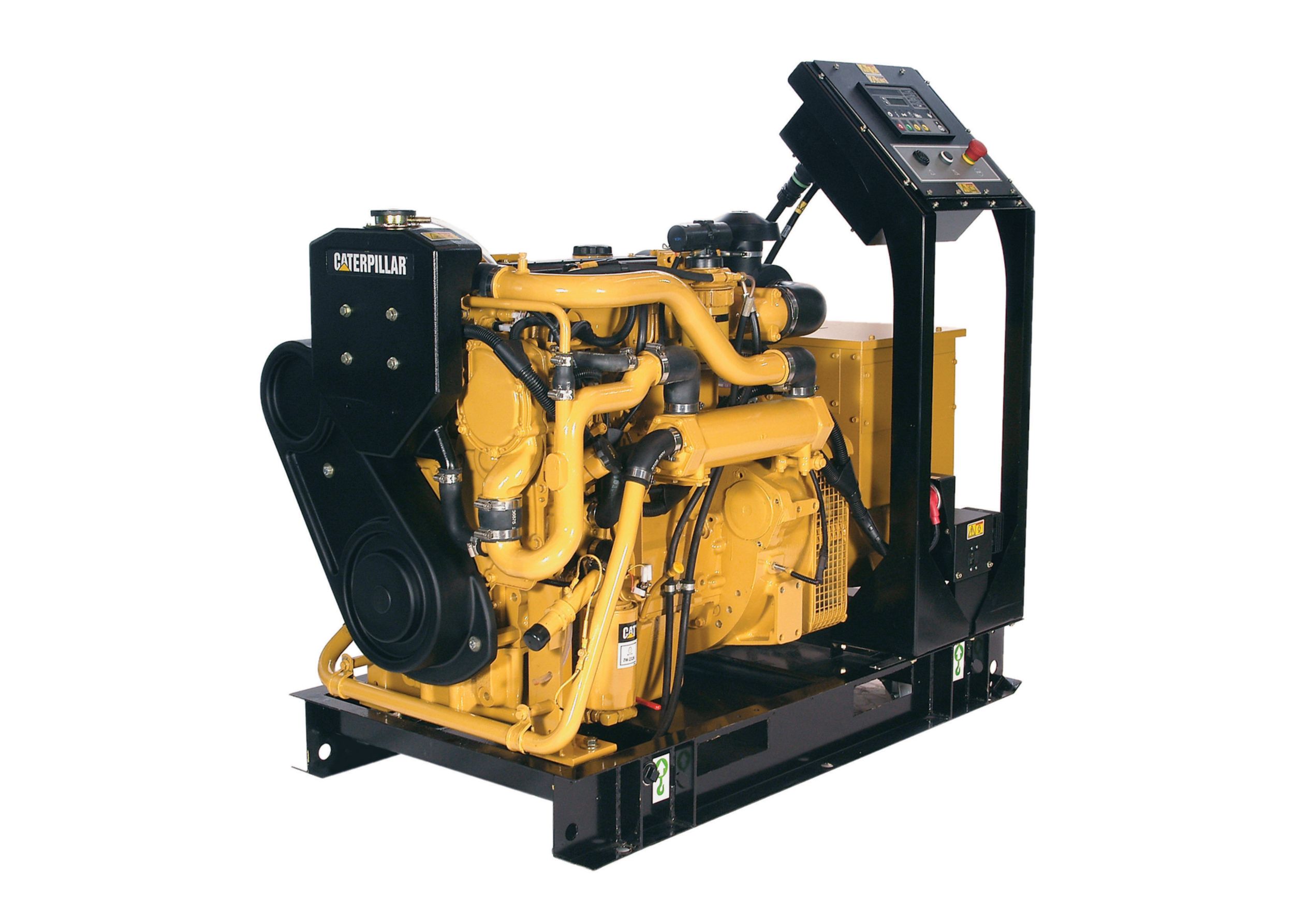 DESCRIPTION
Cat® C4.4 Diesel Marine Generator Set has three phase ratings of 50 Hertz at 38.0, 51.5, and 69.0 ekW with heat exchanger cooling and at 36.0, 49.0, and 65.0 ekW with radiator cooling that meet EU CCNR2 emissions standards. The C4.4 also has three phase ratings of 60 Hertz at 44.0, 58.5, 76.0, and 99.0 ekW with heat exchanger cooling and of 42.0, 56.0, 72.0, and 95.0 ekW with radiator cooling. C4.4 gen set is available in 12 or 24 volt as an open gen set or as an enclosed package. Single-side servicing improves ease of maintenance and lowers overall owner operating costs. The compact package size is ideal for a wide range of commercial and pleasure craft applications. These ratings also have Marine Classification Society approved packages available.
Economical
Low owning and operating costs with competitive pricing, longlife construction, and extended service intervals
Easy to install
Plug and play remote instrument panels
Environmentally responsible
Low emission, noise, and vibration levels; 60 Hz meets EPA Tier 2, 50 Hz meets EU 97/68EC Stage II regulations
Safe
Automatic shutdowns for overspeed, high fresh water temperature, low engine oil pressure, and high exhaust temperature (when fitted with a wet exhaust system).
Flexible
Available as an open set or with sound attenuated enclosure, and with radiator-, heat exchanger-, or keel-cooled options
Excellent power quality
Suitable for sophisticated on-board equipment (computers, etc.)
Single source of supply for propulsion and generator sets
Reduced service costs and port time
Standard Equipment
Optional Equipment
Specs
Docs
Specs
Long Name:
Cat® C4.4 Marine Generator Set
Generator Set Specifications
Minimum Rating
36.0R ekW (45 kVA)
Maximum Rating
99.0 ekW (123 kVA)
Speed
1500 rpm or 1800 rpm
Engine Model
In-line 4, 4-Stroke-Cycle Diesel
Displacement
269 in³ / 4.4 l
Generator Set Specifications
Emissions/Fuel Strategy
EPA Tier 2 (60 Hz), EU 97/68EC Stage II (50 Hz)
Weight
805 kg (1775 lb) - 1015 kg (2338 lb)
Excitation
Separately excited from auxiliary winding to provide 300% short circuit current up to 10 seconds
Number of Leads
12 lead reconnectable
IP Rating
IP23 water protection (IP44 available for certain models, contact your dealer for information)
Voltage Regulator
Solid state voltage regulator with integral voltage adjustment potentiometer
SEE HOW C4.4 COMPARES AGAINST FREQUENTLY COMPARED PRODUCTS.
Marine Generator Sets
C4.4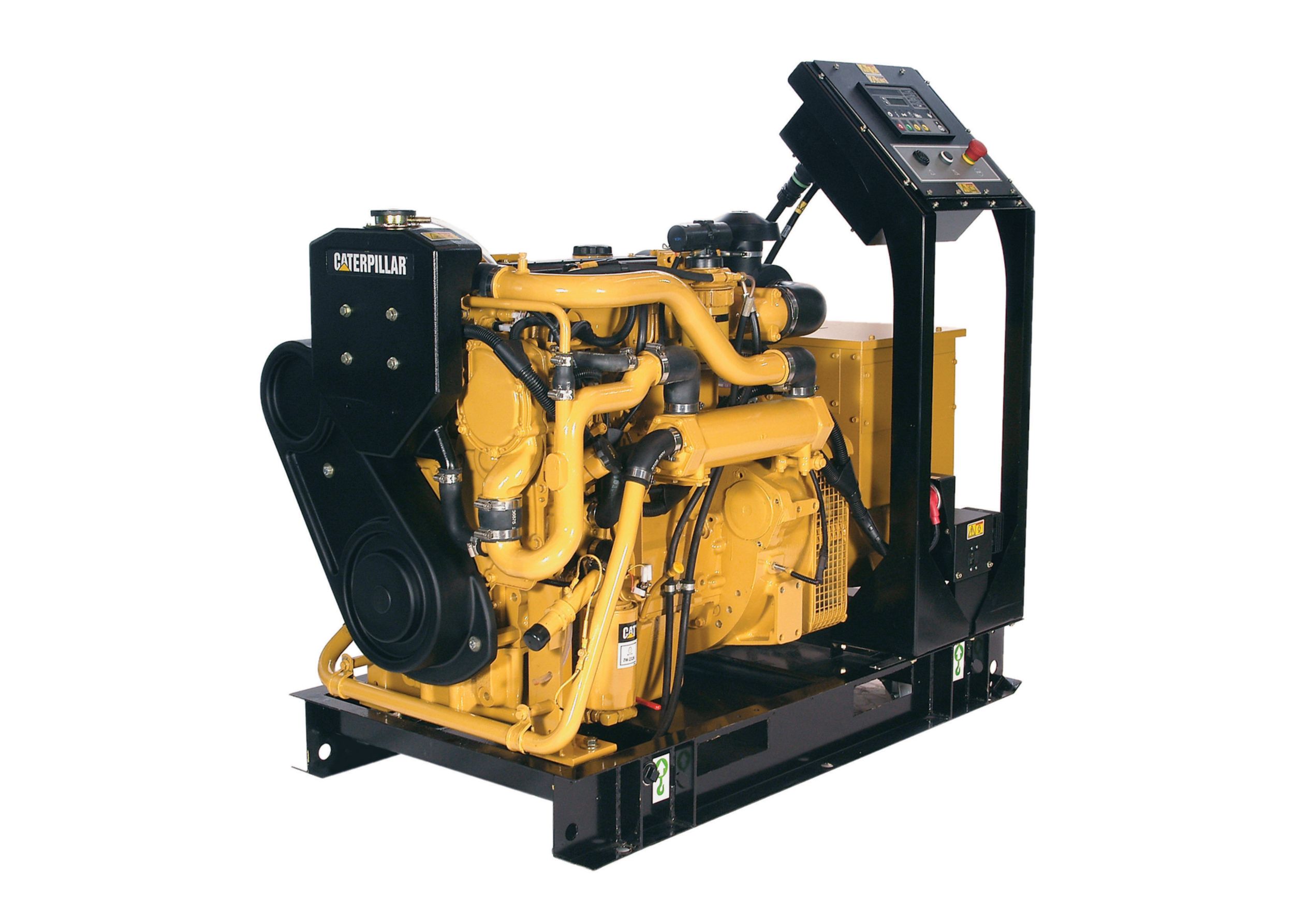 Brand

Caterpillar

Status

Current

Aspiration

NA, T, TA

Bore

4.13 in / 105 mm

Stroke

5 in / 127 mm

Displacement

269 in³ / 4.4 l
Marine Generator Sets
C32 Tier 4 / IMO III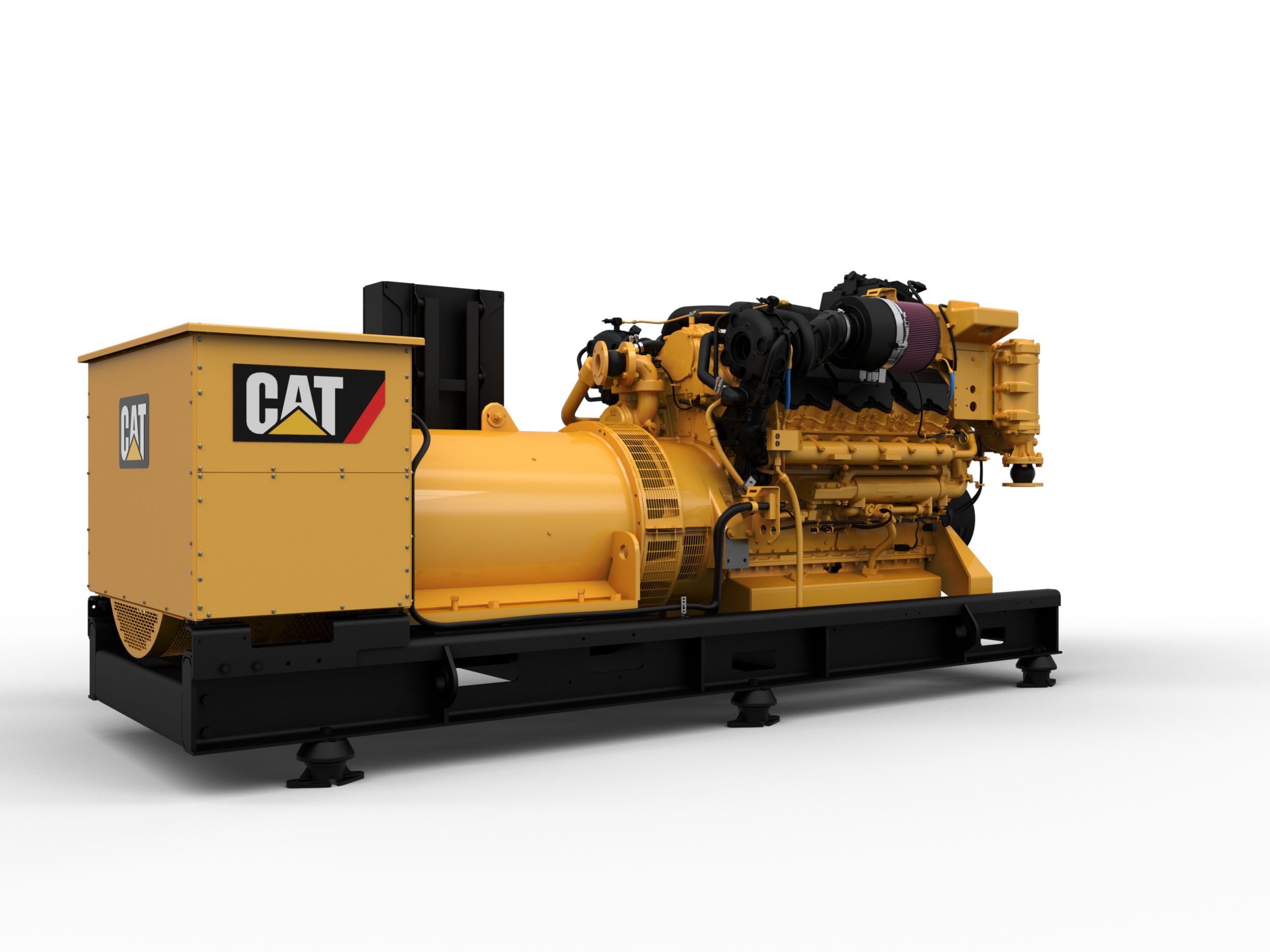 Brand

Caterpillar

Status

Current

Aspiration

Turbocharged-aftercooled aspiration

Bore

5.71 in / 145 mm

Stroke

6.38 in / 162 mm

Displacement

1959 in³ / 32.1 l
Marine Generator Sets
C4.4 (Electronic)
Brand

Cat

Status

Current

Aspiration

Turbocharged-aftercooled and turbo only aspiration (Turbocharged aspiration only for 65ekW (71bkW))

Bore

4.13 in / 105 mm

Stroke

5 in / 127 mm

Displacement

268 in³ / 4.4 l