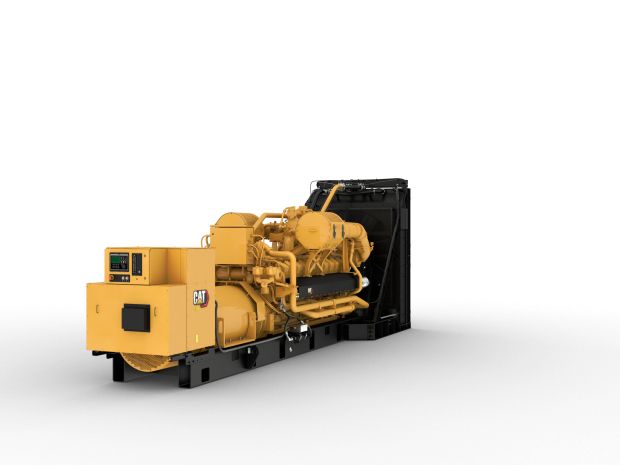 DESCRIPTION
Production of oil and gas in remote oilfields can be a challenge when utility power is not available. The Caterpillar product line of oilfield gas generator sets provides the ideal solutions for this challenge. Engines are designed to run on low to no-cost well site gas without sacrificing on performance. These generator sets allow customers to significantly reduce fuel cost and avoid the expense and logistics of diesel fuel deliveries. Plus, they are designed to withstand the harsh conditions in the oilfield and feature a heavy-duty construction ideal for loading and unloading operations.Cat generator sets are backed by the worldwide network of Cat dealers ready to support your operation with technical support, service, parts, and warranty.
Cat® Natural Gas Engine
U.S. EPA Large S.I. Tier 2* Certification / Non-Road Mobile Certified. Robust 20 cylinder high speed block design provides prolonged life and lower owning and operating costs.Designed for maximum performance on low pressure gaseous fuel supply
Generator Set Package
Conforms to ISO 8528-5 G2 load acceptance criteria. Reliability verified through torsional vibration, fuel consumption, oil consumption, transient performance, and endurance testing.
Generators
Superior motor starting capability minimizes need for oversizing generator. Designed to match performance and output characteristics of Cat engines.
Cooling System
Operational radiator available to operate in ambient temperatures up to 43°C (110°F). Package tested to ensure proper cooling of complete generator set.
EMCP 4 Control Panels
User-friendly interface and navigation. Scalable system to meet a wide range of installation requirements. Expansion modules and site specific programing for specific customer requirements.
Standard Equipment
Optional Equipment
Specs
Docs
Specs
Emissions/Fuel Strategy
U.S. EPA Large S.I. Tier 2 / Non-Road Mobile Certified
Displacement
5956 in³ / 97.6 l
Engine Control and Protection
Electronic (ADEM 4)
Generator Set Control
EMCP 4 Control Panels
Weight
48501 lb / 22000 kg
Fuel System
Electronic Fuel Control Valve
SEE HOW G3520 COMPARES AGAINST FREQUENTLY COMPARED PRODUCTS.
Mobile Gas Solutions
G3520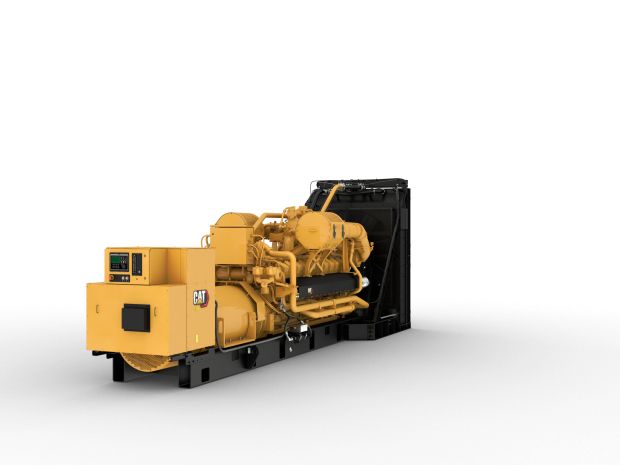 Brand

Cat

Status

Current

Emissions/Fuel Strategy

U.S. EPA Large S.I. Tier 2 / Non-Road Mobile Certified

Aspiration

Turbocharged

Bore

6.7 in / 170 mm

Stroke

8.5 in / 215 mm

Displacement

5956 in³ / 97.6 l

Engine Control and Protection

Electronic (ADEM 4)

Generator Set Control

EMCP 4 Control Panels

Frequency - Speed

60 Hz

Length

336 in / 8534 mm

Width

94 in / 2386 mm

Height

128 in / 3230 mm
Mobile Gas Solutions
G3512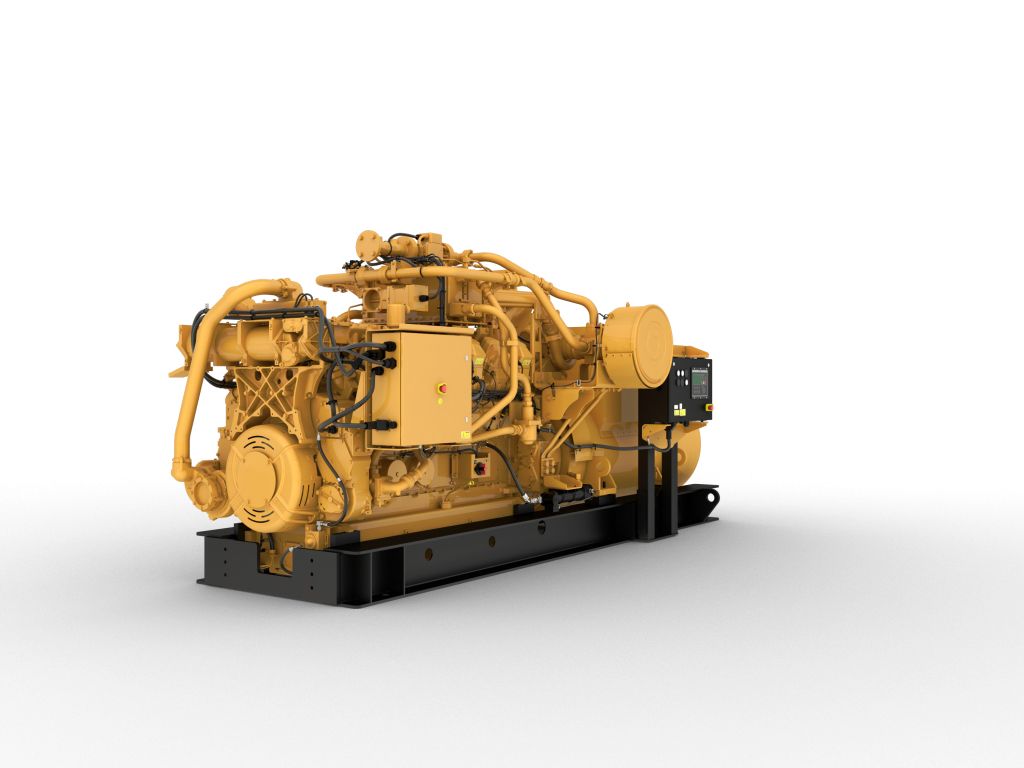 Brand

Cat

Status

Current

Emissions/Fuel Strategy

U.S. EPA Tier 2 S.I. Non Road Mobile

Aspiration

Turbocharged-2 stage after cooled

Bore

6.7 in / 170 mm

Stroke

7.5 in / 190 mm

Displacement

3173 in³ / 52 l

Engine Control and Protection

Electronic (ADEM 4)

Generator Set Control

EMCP 4.4 Control Panels

Frequency - Speed

60 Hz

Length

196 in / 4979.3 mm

Width

84.8 in / 2154.4 mm

Height

89.6 in / 2277.1 mm
Mobile Gas Solutions
CG137-12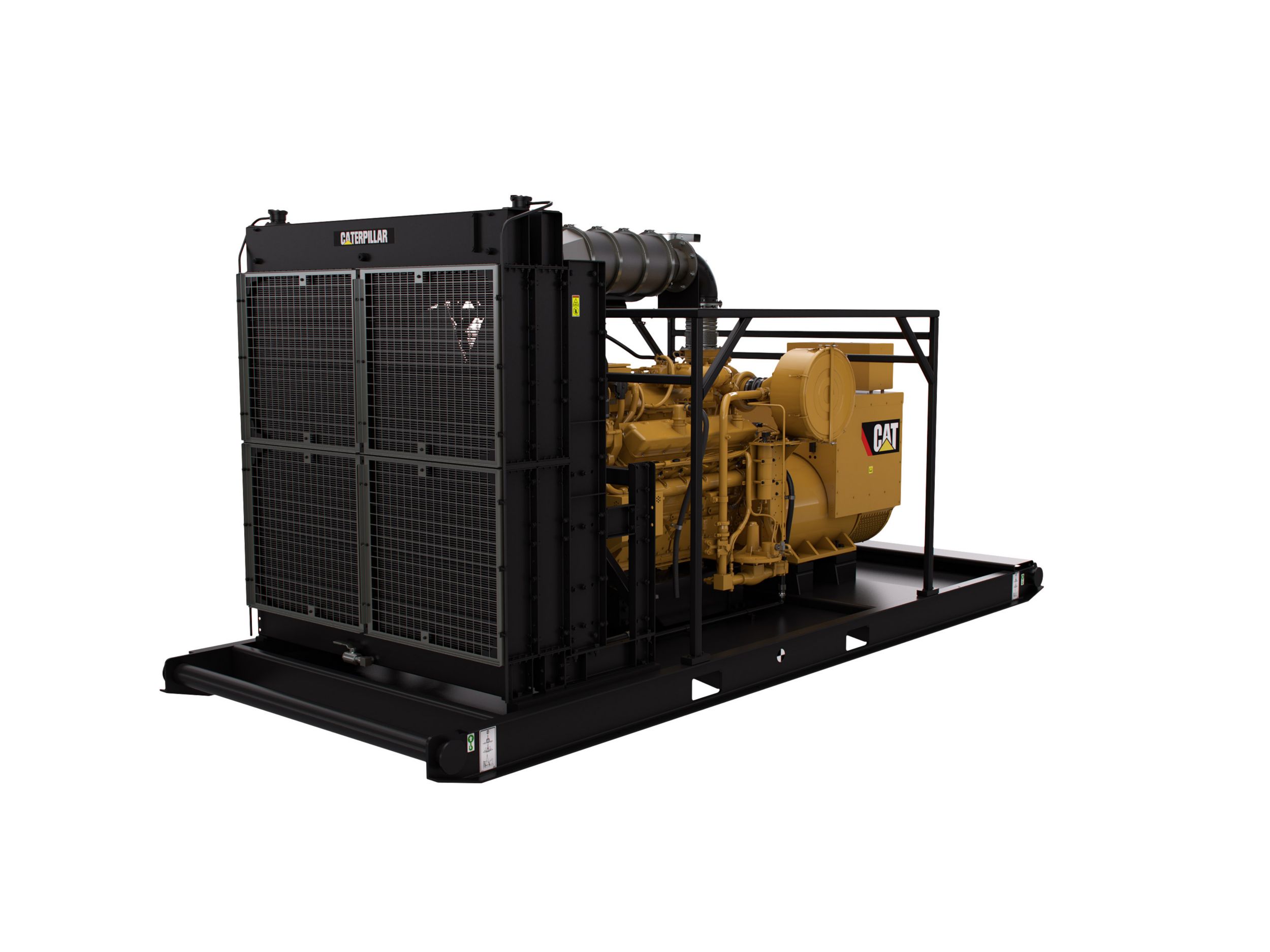 Brand

Cat

Status

Current

Emissions/Fuel Strategy

U.S. EPA Tier II Nonroad Mobile Emissions Certified. Available for NSPS compliance via Design to Order process

Aspiration

Turbocharged-Aftercooled

Bore

5.39 in / 137 mm

Stroke

6.46 in / 164 mm

Displacement

1770 in³ / 29 l

Engine Control and Protection

ADEM A4

Generator Set Control

EMCP 4.4 Control Panel

Frequency - Speed

60 Hz (1800 rpm)

Length

230 in / 5842 mm

Width

89 in / 2261 mm

Height

102.3 in / 2599 mm