C1.5
C1.5 Marine Generator Set Engine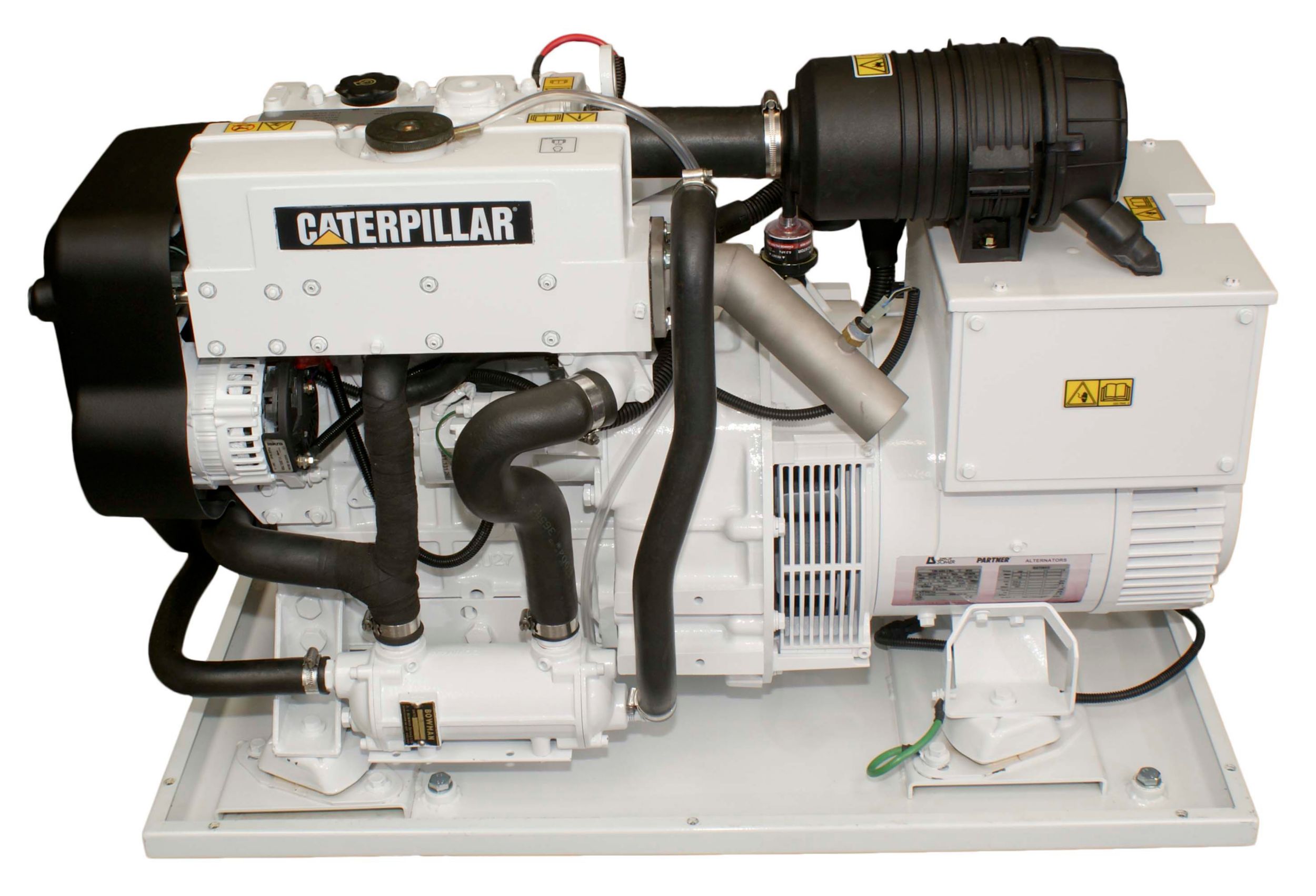 DESCRIPTION
Cat® C1.5 Diesel Marine Generator Set
Key Features & Benefits
This compact unit provides required power on demand, operating very efficiently with optimum performance.
The 3 cylinder naturally aspirated engine operates with little vibration and low sound levels.
Available as an open set or with a sound enclosure, this package is ideal for power requirements in any application.
Low operating and maintenance costs with excellent fuel economy.
The single side servicing with extended service intervals makes maintenance easy.
Standard Equipment
Optional Equipment
Specs
Docs
Standard Equipment
Standard Equipment

Single element air cleaner
Water-cooled exhaust manifold
Single or Three phase brushless generator
12 or 24 volt electric starting motor
12 volt 55 amp alternator
Single sided service points
Anti-vibration mounts.
Electronic automatic safety shutdowns
Optional Equipment
Optional Attachments

Sound attenuated enclosure (Factory Fit or Upgrade Kit)
Keel cooling kit
Basic, Deluxe and remote panel options
AC circuit breakers
Flexible fuel lines
Primary fuel filter/water separator
Siphon break
Exhaust system components
Insulated electrical system
Specs
Long Name:
C1.5 Marine Generator Set Engine
Generator Set Specifications
Maximum Rating
12 ekW (12 kVA)
Minimum Rating
10 ekW (10 kVA)
Displacement
91 in³ / 1.5 l
Aspiration
Naturally Aspirated
Governor Type
Electrical Isochronous
Length
40.8 in / 1,038 mm (open) 43.1 in / 711 mm (enclosed)
Width
21.1 in / 535 mm (open) 24.0 in / 608 mm (enclosed)
Height
27.1 in / 535 mm (open) 27.9 in / 711 mm (enclosed)
Generator Set Specifications
Emissions
U.S. EPA Tier 3
Configuration
Inline 3, 4-Stroke Cycle diesel
Refill Capacity
Lube Oil System w/oil filter change: 6 L (1.6 gal)
Oil Change Interval
500 hrs
Rotation from Flywheel End
Counterclockwise
Cooling
Hex or Single Circuit Keel
Engine Dry Weight
703 lb / 319 kg
SEE HOW C1.5 COMPARES AGAINST FREQUENTLY COMPARED PRODUCTS.
Marine Generator Sets
C1.5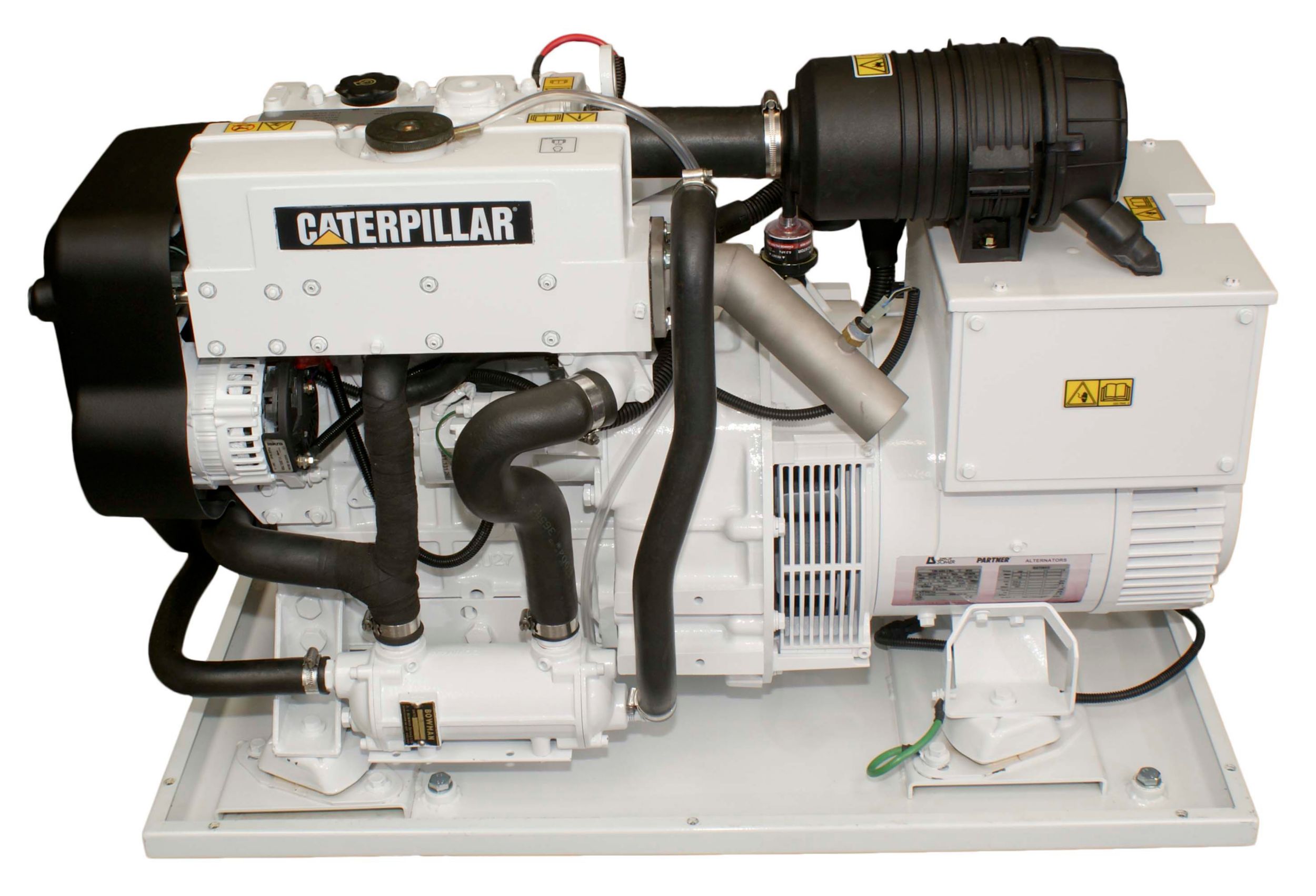 Brand

Caterpillar

Status

Current

Maximum Rating

12 ekW (12 kVA)

Minimum Rating

10 ekW (10 kVA)

Frequency

50 Hz or 60 Hz

Aspiration

Naturally Aspirated

Bore

3.31 in / 84 mm

Stroke

3.5 in / 90 mm

Length

40.8 in / 1,038 mm (open) 43.1 in / 711 mm (enclosed)

Width

21.1 in / 535 mm (open) 24.0 in / 608 mm (enclosed)

Height

27.1 in / 535 mm (open) 27.9 in / 711 mm (enclosed)

Speed

1500 / 1800 rpm

Emissions

U.S. EPA Tier 3

Configuration

Inline 3, 4-Stroke Cycle diesel
Marine Generator Sets
3512C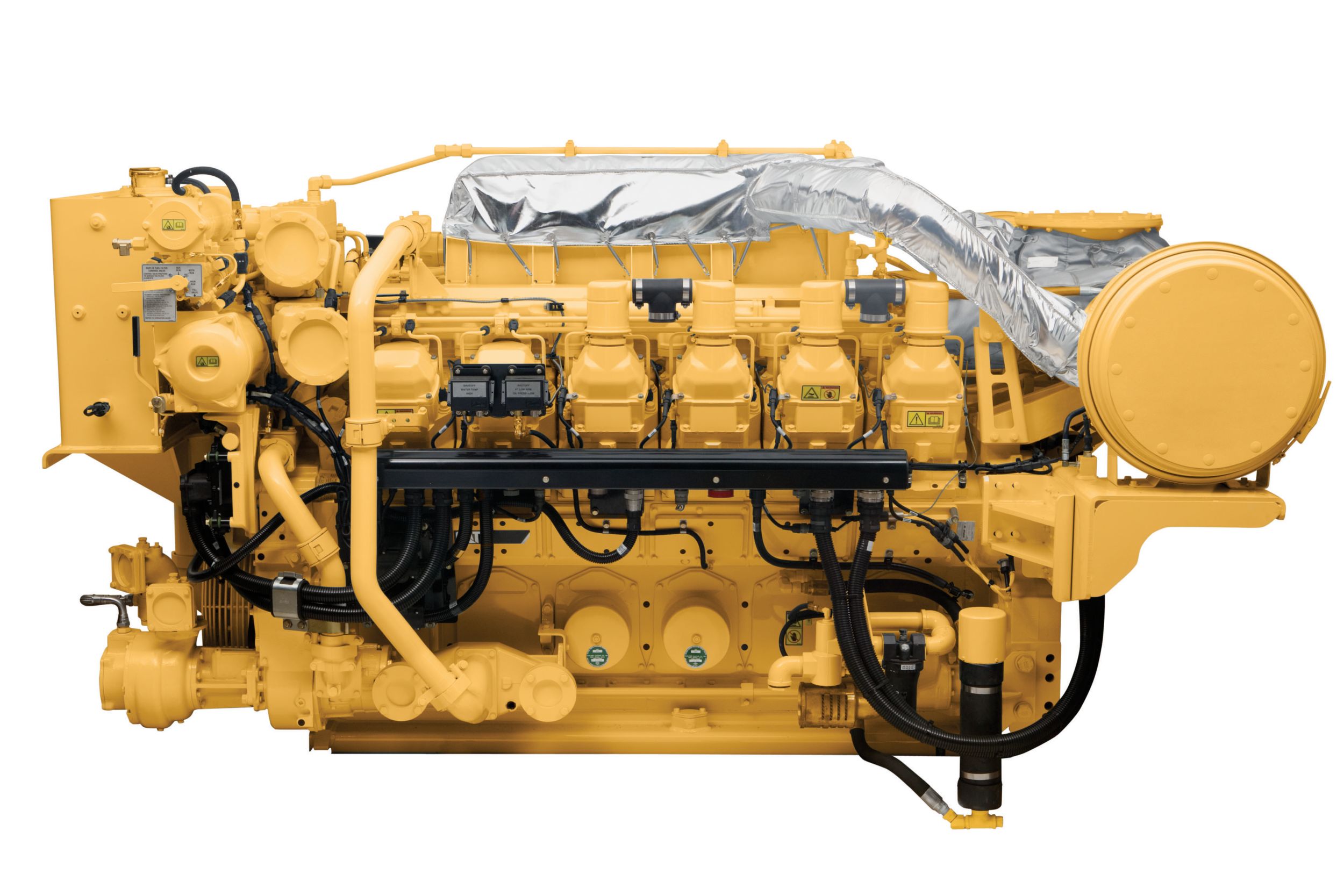 Brand

Caterpillar

Status

Current

Maximum Rating

1700 eKW (2125 kVA)

Minimum Rating

1550 eKW (1937 kVA)

Frequency

60 hz

Aspiration

TTA

Bore

6.7 in / 170 mm

Stroke

8.46 in / 215 mm

Length

200.2 in / 5085.3 mm

Width

84.3 in / 2142.1 mm

Height

83.9 in / 2131.1 mm

Speed

1800

Emissions

IMO II

Configuration

Vee 12 4-Stroke-Cycle Diesel
Marine Generator Sets
C18 (SRMP) Marine Generator Set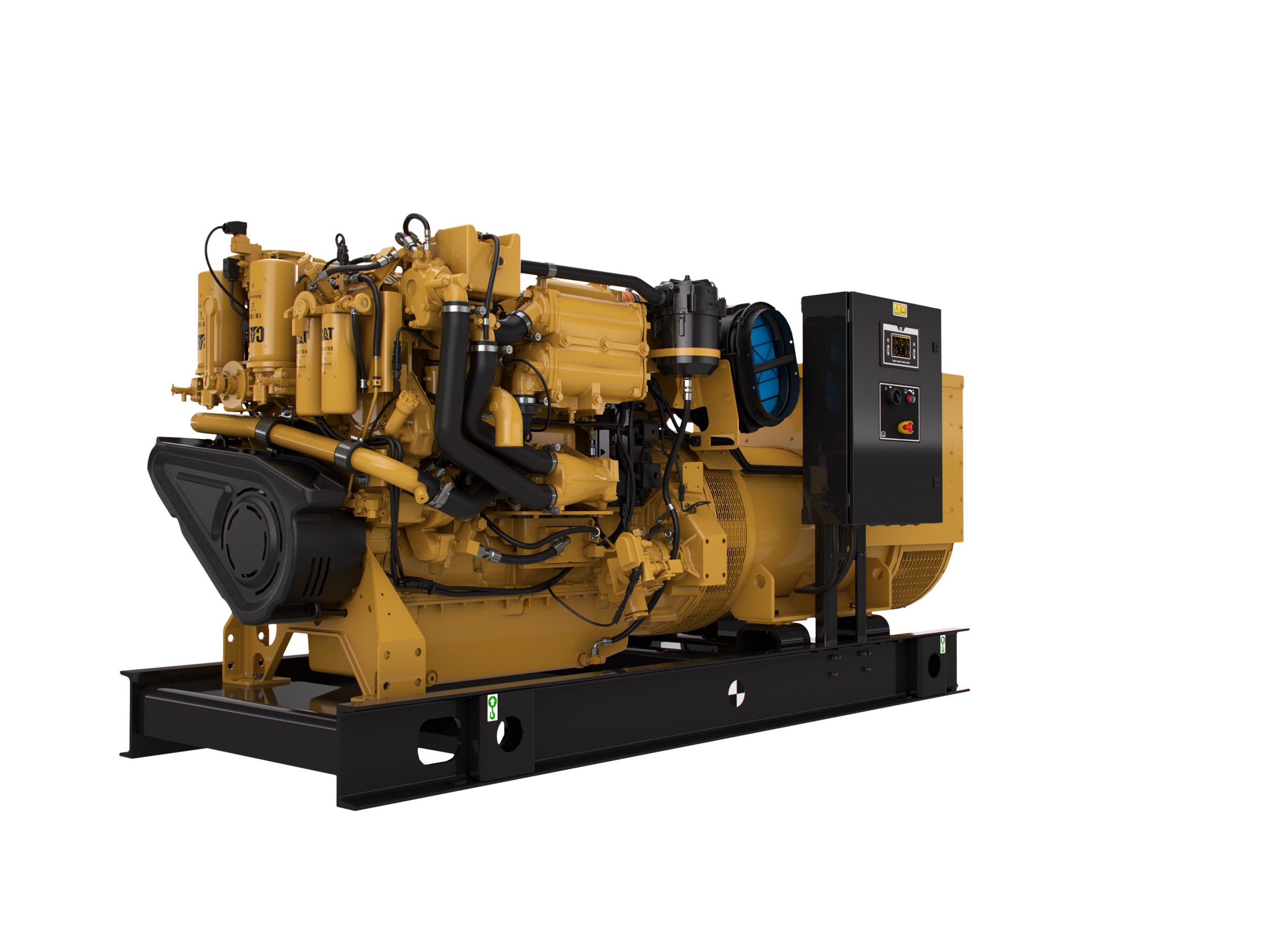 Brand

Caterpillar

Status

Current

Maximum Rating

565 ekW (706 kVA)

Minimum Rating

260 ekW (325 kVA)

Frequency

50 hz

Aspiration

Turbocharged - aftercooled

Bore

5.7 in / 145 mm

Stroke

7.2 in / 183 mm

Length

119.6 in / 3038 mm

Width

55.6 in / 1411 mm

Height

64.9 in / 1648 mm

Speed

50 Hz - 1500 rpm, 60 Hz - 1800 rpm

Emissions

EPA Tier 3, IMO II, EU IW

Configuration

In-line 6, 4-Stroke-Cycle Diesel