C1.7
Cat® C1.7 Diesel Engine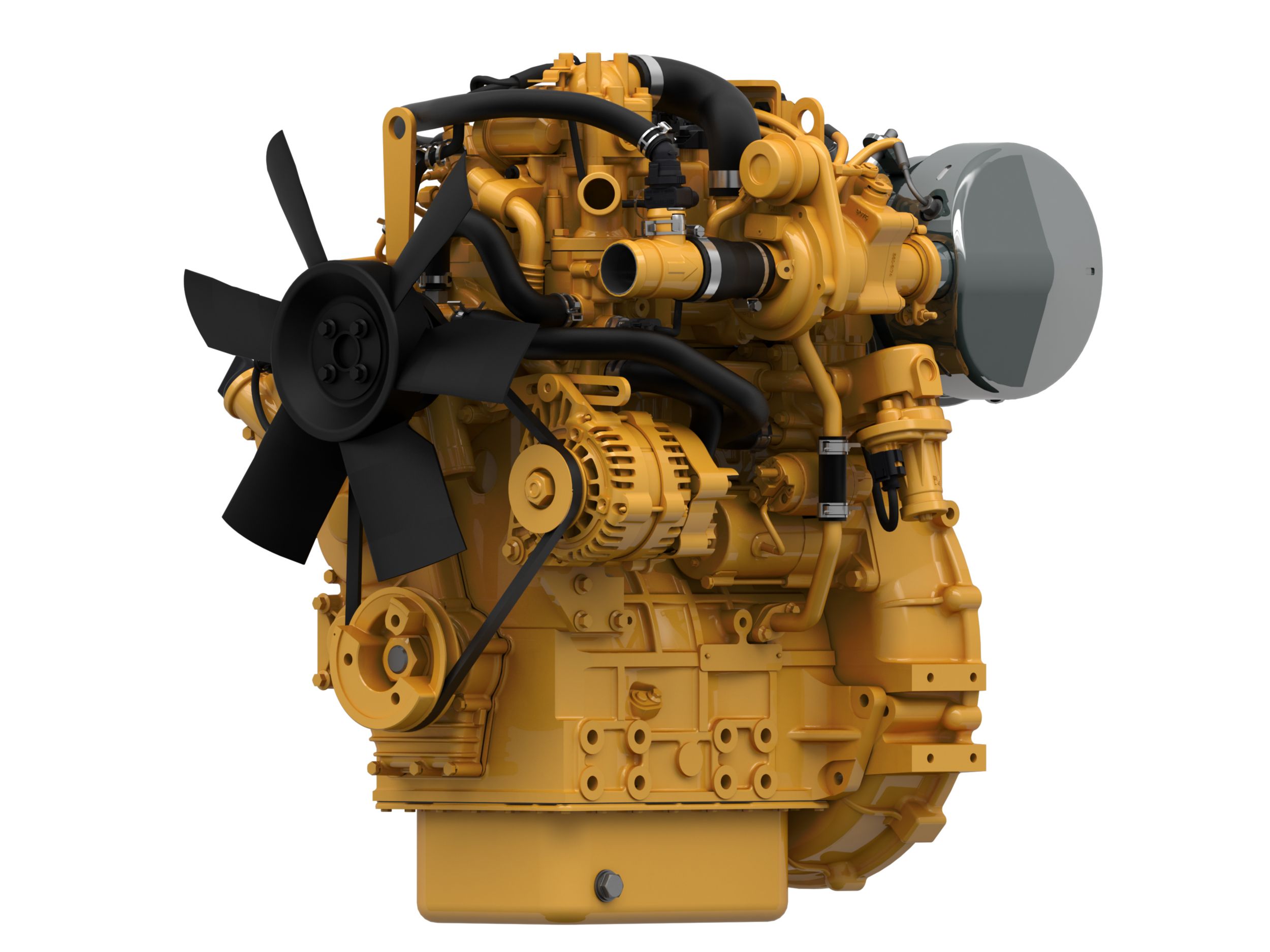 DESCRIPTION
The new electronic Cat® C1.7 Industrial Diesel Engines, with common rail fuel system, delivers impressive performance throughout a wide speed range with exceptional power density. Ultracompact package size and extensive options make them ideal for agriculture, aerial lifts, compressors, construction, general industrial, irrigation equipment, material handling, mobile earthmoving equipment, mobile light towers, turf and landscaping, underground mining equipment, and welders.The new electronic Cat® C1.7 Industrial Diesel Engines, with common rail fuel system, deliver impressive performance throughout a wide speed range with exceptional power density. Ultracompact package size and extensive options make them ideal for agriculture, aerial lifts, compressors, construction, general industrial, irrigation equipment, material handling, mobile earthmoving equipment, mobile light towers, turf and landscaping, underground mining equipment, and welders.Industrial Power
Reliable, Quiet and Durable Power
World-class manufacturing capability and processes coupled with proven core engine designs assure reliability, quiet operation, and many hours of productive life.
High Performance
Substantial torque rise delivers impressive performance throughout a wide speed range while maintaining low operating costs.
Fuel Efficiency
Fuel consumption optimized to match operating cycles of a wide range of equipment and applications while maintaining low operating costs.
Broad Application Range
Industry leading range of factory configurable ratings and options for agricultural, material handling, construction, mining, aircraft ground support, and other industrial applications.
Package Size
Ultra-compact package size ensures ease of installation as well as exceptional power density.
World-class Product Support Offered Through Global Cat Dealer Network
Scheduled maintenance, including SOSSM sample
Customer Support Agreements (CSA)
Caterpillar Extended Service Coverage (ESC)
Superior dealer service network
Extended dealer service network through the Cat Industrial Service Distributor (ISD) program
Specs
Long Name:
Cat® C1.7 Diesel Engine
Maximum Power
48 HP / 36 kW
Maximum Torque
122 lb-ft @ 1600 rpm / 166 Nm @ 1600 rpm
Emissions
EU Stage V, U.S. EPA Tier 4 Final
Engine Configuration
In-Line 3
Displacement
103.7 in³ / 1.7 l
Aspiration
Turbocharged (T)
Combustion System
Direct Injection
Rotation from Flywheel End
Counterclockwise
Engine Dimensions - Approximate
Weight - Net Dry - Basic Operating Engine Without Optional Attachments
419 lb / 190 kg
SEE HOW C1.7 COMPARES AGAINST FREQUENTLY COMPARED PRODUCTS.
Industrial Diesel Engines
C1.7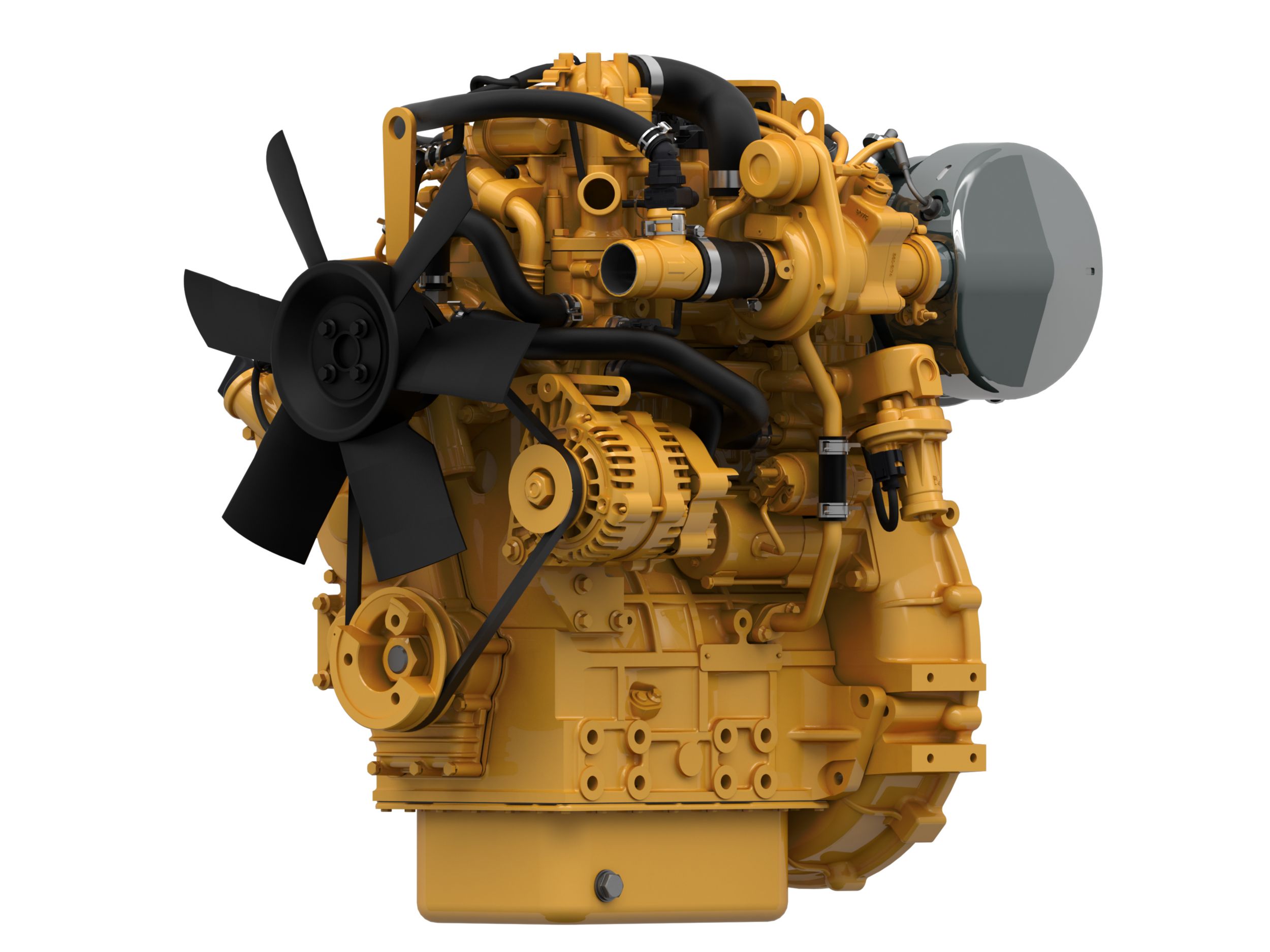 Brand

Caterpillar

Status

Current

Maximum Power

48 HP / 36 kW

Maximum Torque

122 lb-ft @ 1600 rpm / 166 Nm @ 1600 rpm

Rated Speed

2800 rpm

Emissions

EU Stage V, U.S. EPA Tier 4 Final

Engine Configuration

In-Line 3

Bore

3.3 in / 84 mm

Stroke

3.9 in / 100 mm

Displacement

103.7 in³ / 1.7 l

Compression Ratio

17.0:1

Aspiration

Turbocharged (T)

Combustion System

Direct Injection

Rotation from Flywheel End

Counterclockwise

Aftertreatment

DOC+DPF

Length

28.1 in / 713 mm

Width

21.1 in / 536 mm

Height

28.4 in / 722 mm

Weight - Net Dry - Basic Operating Engine Without Optional Attachments

419 lb / 190 kg
Industrial Diesel Engines
C1.5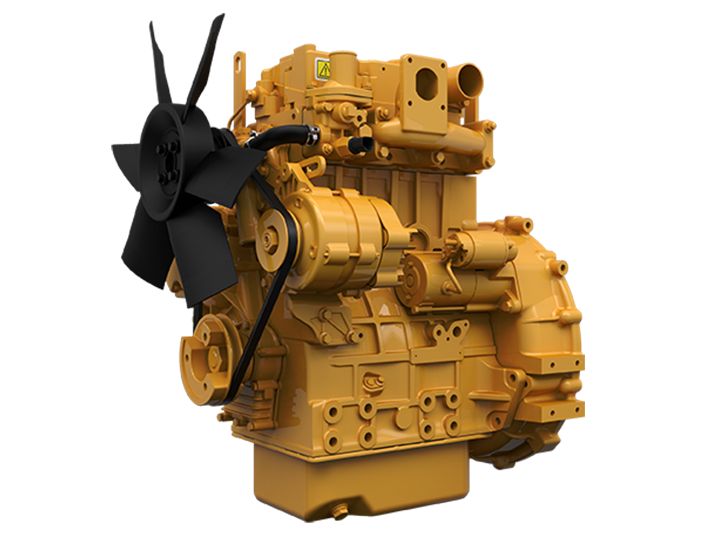 Brand

Caterpillar

Status

Current

Maximum Power

24.6 HP / 18.4 kW

Maximum Torque

63.4 lb-ft @ 1800 rpm / 86 Nm @ 1800 rpm

Rated Speed

2200/2800 rpm

Emissions

U.S. EPA Tier 4 Final

Engine Configuration

In-Line 3

Bore

3.3 in / 84 mm

Stroke

3.5 in / 90 mm

Displacement

91 in³ / 1.496 l

Compression Ratio

22.5:1

Aspiration

Naturally Aspirated (NA)

Combustion System

Indirect Injection

Rotation from Flywheel End

Counterclockwise

Aftertreatment

-

Length

22.5 in / 572 mm

Width

17.9 in / 453 mm

Height

25.3 in / 643 mm

Weight - Net Dry - Basic Operating Engine Without Optional Attachments

327 lb / 148 kg
Industrial Diesel Engines
C1.7 China NR4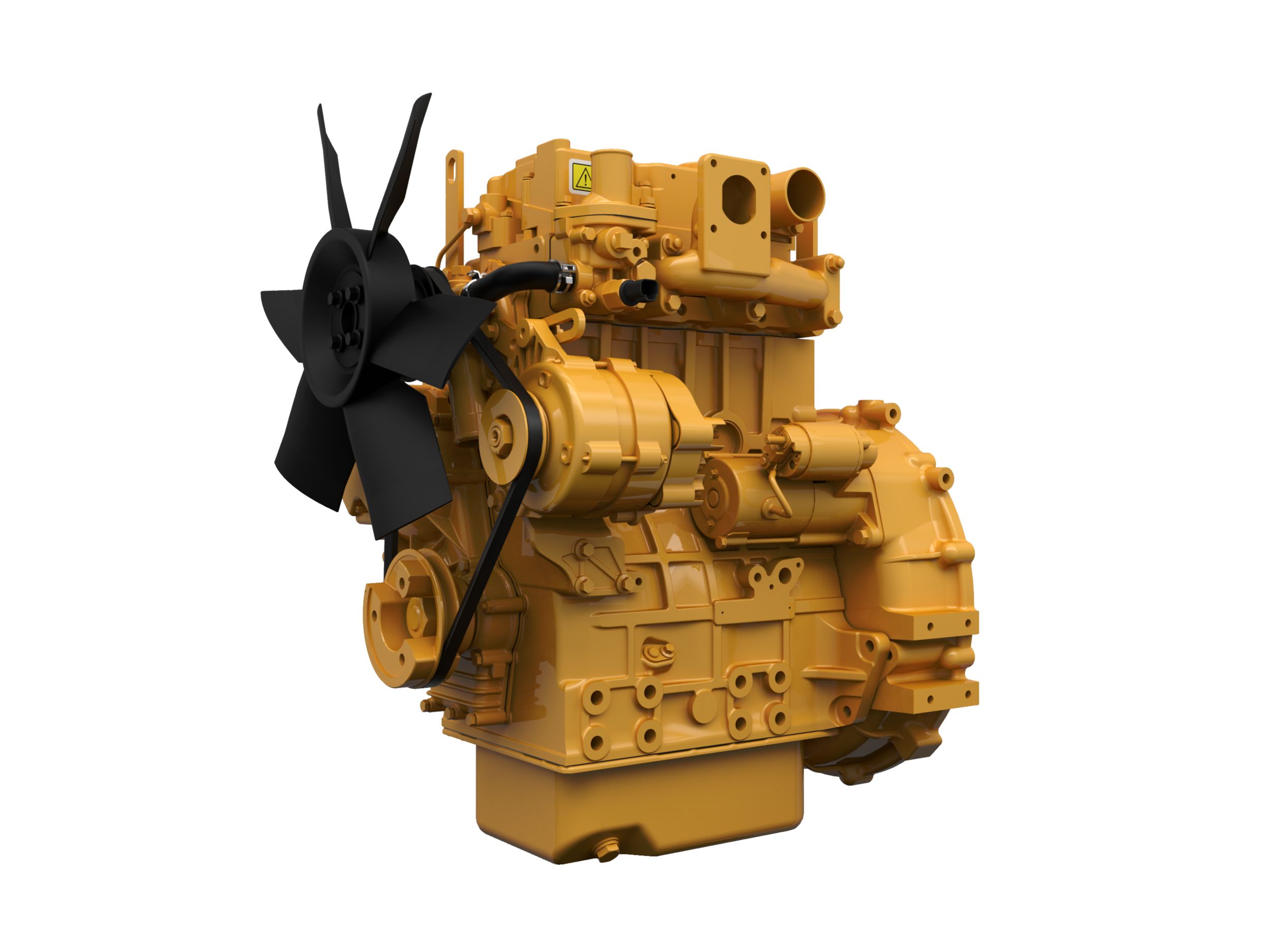 Brand

Caterpillar

Status

Current

Maximum Power

25.3 HP / 18.9 kW

Maximum Torque

72.2 lb-ft @ 1600 rpm / 97.9 Nm @ 1600 rpm

Rated Speed

2200 rpm

Emissions

China Nonroad Stage IV

Engine Configuration

In-Line 3

Bore

3.3 in / 84 mm

Stroke

3.9 in / 100 mm

Displacement

101.4 in³ / 1.662 l

Compression Ratio

23:01

Aspiration

Naturally aspirated

Combustion System

indirect injection

Rotation from Flywheel End

Counterclockwise

Aftertreatment

NA

Length

22.2 in / 564 mm

Width

17.8 in / 453 mm

Height

25.7 in / 654 mm

Weight - Net Dry - Basic Operating Engine Without Optional Attachments

353 lb / 160 kg