C27
Cat® C27 Industrial Diesel Engine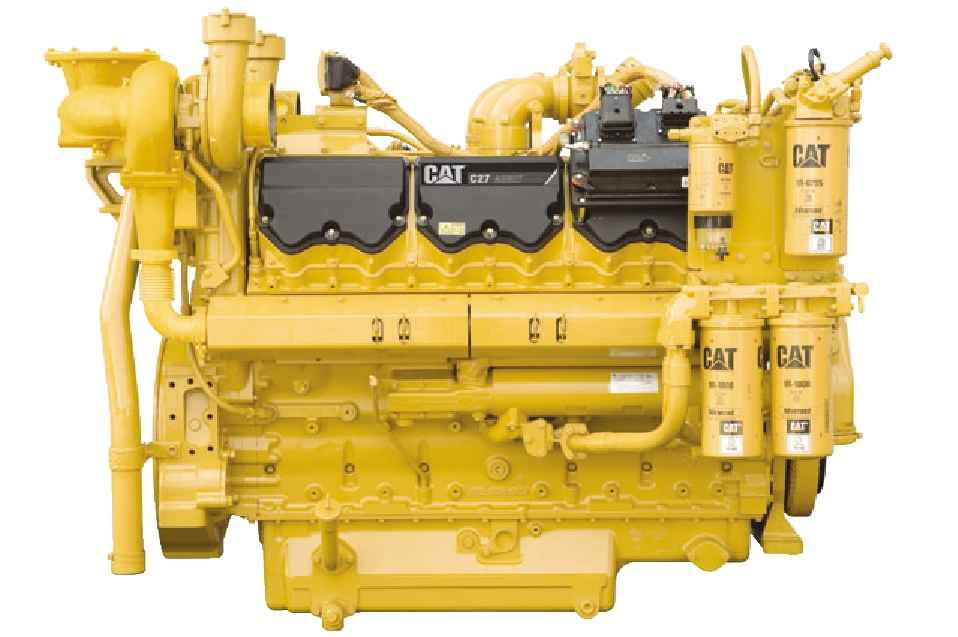 DESCRIPTION
No matter where they operate and no matter what the application, Cat® C27 Industrial Diesel Engines will deliver durable, reliable power that will keep your customers productive while lowering their operating costs to keep them profitable. Today's Cat® engines are the finest ever produced by Caterpillar - with a legacy of power and rugged reliability driven by the demands of performance.The Cat® C27 Industrial Diesel Engine is offered in ratings ranging from 597-858 bkW (800-1150 bhp) @ 1800-2100 rpm. These ratings meet U.S. EPA Tier 2 equivalent emission standards. Industries and applications powered by these high powered engines include Bore/Drill Rigs, Chippers/Grinders, Construction, Cranes, Dredgers, Forestry, Hydraulic Power Units, Irrigation Equipment, Material Handling, Mobile Earthmoving Equipment, Paving Equipment, Pumps, Shovels/Draglines, Surface Hauling Equipment and Trenchers.Industrial Power
Reliable, Quiet and Durable Power
World-class manufacturing capability and processes coupled with proven core engine designs assure reliability, quiet operation, and many hours of productive life.
Broad Application Range
Industry leading range of factory configurable ratings and options for agricultural, material handling, construction, mining, aircraft ground support, and other industrial applications.
Package Size
Exceptional power density enables standardization across numerous applications. Multiple installation options minimize total package size. Ideal for equipment with narrow engine compartments.
World-class Product Support Offered Through Global Cat Dealer Network
Scheduled maintenance, including SOSSM sample
Customer Support Agreements (CSA)
Caterpillar Extended Service Coverage (ESC)
Superior dealer service network
Extended dealer service network through the Cat Industrial Service Distributor (ISD) program
Specs
Long Name:
Cat® C27 Industrial Diesel Engine
Maximum Power
1150 HP / 858 kW
Maximum Torque
3876 lb-ft @ 1400 rpm / 5255 Nm @ 1400 rpm
Rated Speed
1800-2100 rpm
Minimum Power
800 HP / 597 kW
Emissions
U.S. EPA Tier 2 Equivalent
Engine Configuration
V-12, 4-Stroke-Cycle Diesel
Displacement
1649.5 in³ / 27.03 l
Aspiration
Turbocharged Aftercooled (TA)
Combustion System
Direct Injection
Rotation from Flywheel End
Counterclockwise
Engine Dimensions - Approximate
Weight - Net Dry - Basic Operating Engine Without Optional Attachments
6495 lb / 2946 kg
SEE HOW C27 COMPARES AGAINST FREQUENTLY COMPARED PRODUCTS.
Industrial Diesel Engines
C27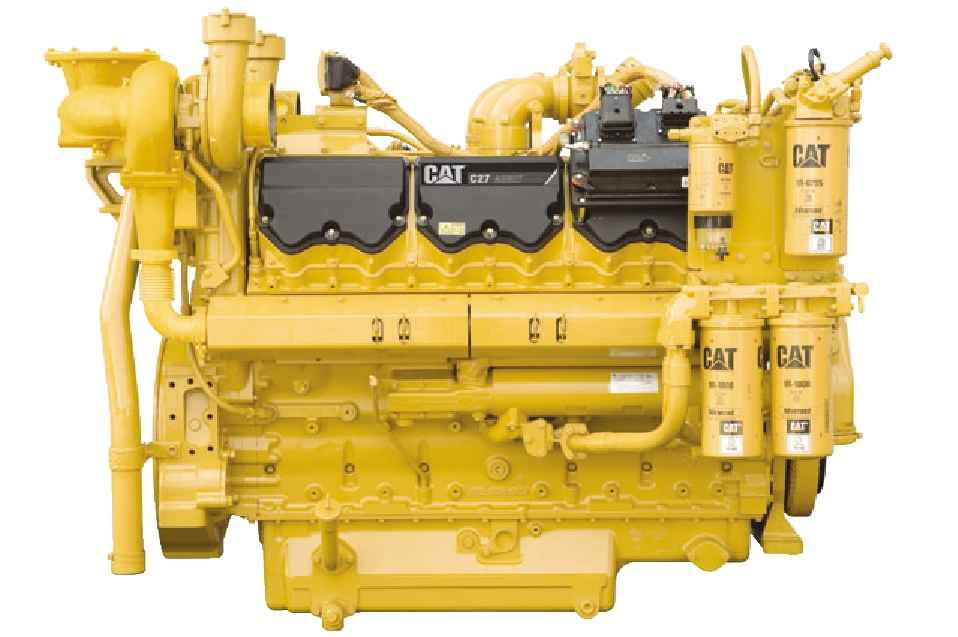 Brand

Caterpillar

Status

Current

Maximum Power

1150 HP / 858 kW

Maximum Torque

3876 lb-ft @ 1400 rpm / 5255 Nm @ 1400 rpm

Rated Speed

1800-2100 rpm

Minimum Power

800 HP / 597 kW

Emissions

U.S. EPA Tier 2 Equivalent

Engine Configuration

V-12, 4-Stroke-Cycle Diesel

Bore

5.4 in / 137 mm

Stroke

6 in / 152 mm

Displacement

1649.5 in³ / 27.03 l

Compression Ratio

16.5:1

Aspiration

Turbocharged Aftercooled (TA)

Combustion System

Direct Injection

Rotation from Flywheel End

Counterclockwise

Aftertreatment

-

Length

75.5 in / 1917 mm

Width

57.6 in / 1464 mm

Height

51.9 in / 1319 mm

Weight - Net Dry - Basic Operating Engine Without Optional Attachments

6495 lb / 2946 kg
Industrial Diesel Engines
C27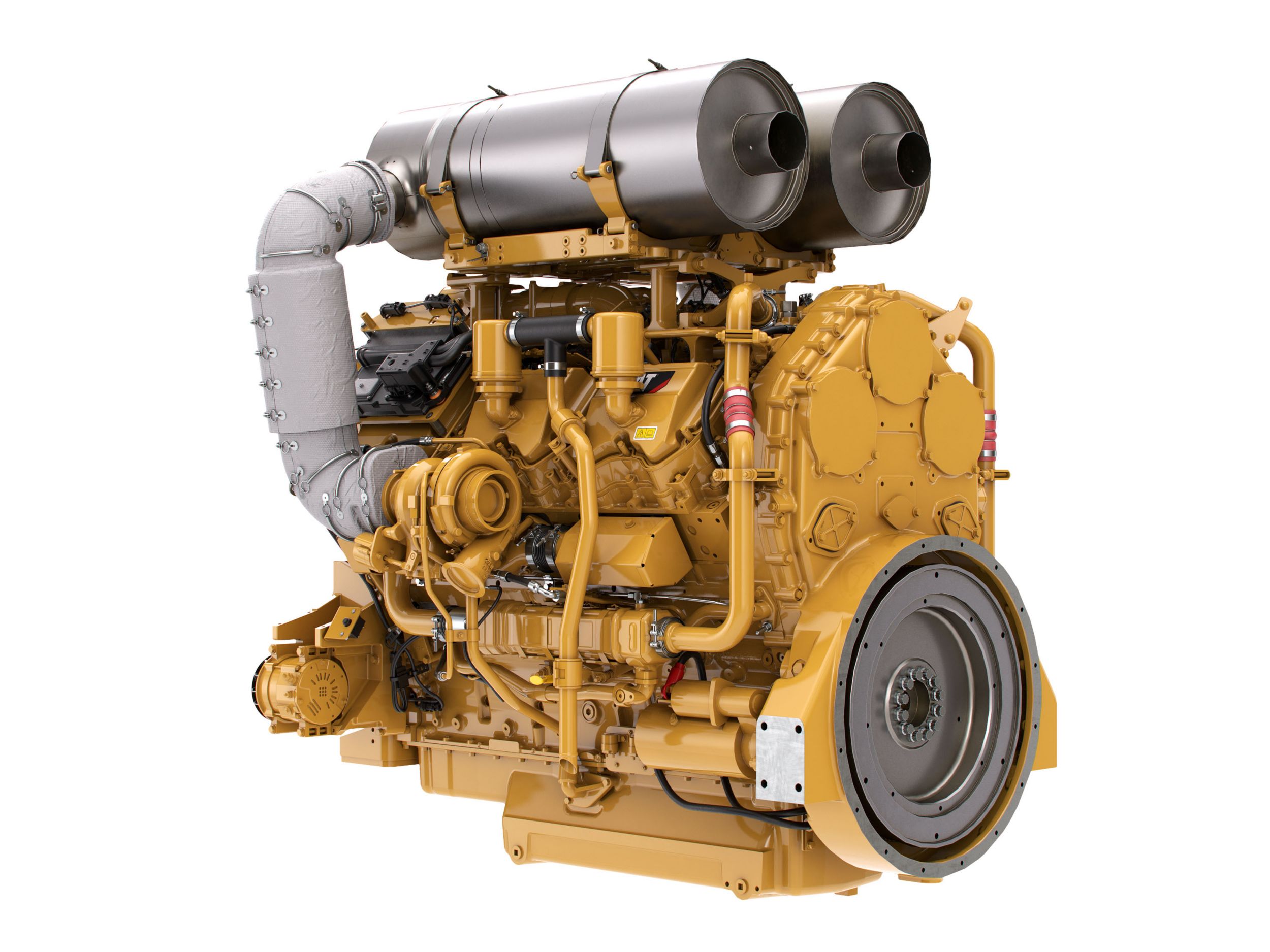 Brand

Caterpillar

Status

Current

Maximum Power

1050 HP / 783 kW

Maximum Torque

3448 lb-ft @ 1200 rpm / 4674 Nm @ 1200 rpm

Rated Speed

1800 rpm

Minimum Power

800 HP / 597 kW

Emissions

U.S. EPA Tier 4 Final

Engine Configuration

V-12

Bore

5.4 in / 137.2 mm

Stroke

6 in / 152.4 mm

Displacement

1649.5 in³ / 27 l

Compression Ratio

16.0:1

Aspiration

Twin Turbocharged-Aftercooled (TTA)

Combustion System

Direct Injection

Rotation from Flywheel End

Counterclockwise

Aftertreatment

DOC

Length

73.8 in / 1874 mm

Width

63 in / 1600 mm

Height

53.9 in / 1370 mm

Weight - Net Dry - Basic Operating Engine Without Optional Attachments

6625 lb / 3004 kg
Industrial Diesel Engines
C3.6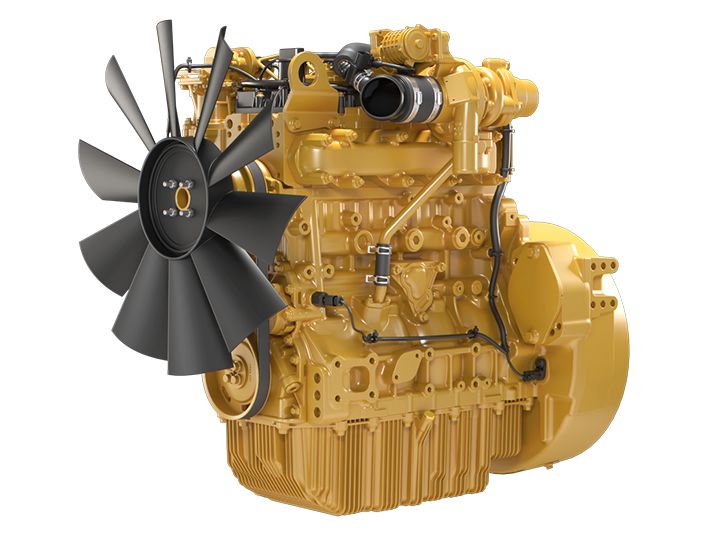 Brand

Caterpillar

Status

Current

Maximum Power

134 HP / 100 kW

Maximum Torque

406 lb-ft @ 1500 rpm / 550 Nm @ 1500 rpm

Rated Speed

2000-2400 rpm

Minimum Power

74 HP / 55 kW

Emissions

U.S. EPA & CARB Tier 4 Final, EU Stage V

Engine Configuration

In-Line 4

Bore

3.9 in / 98 mm

Stroke

4.7 in / 120 mm

Displacement

220 in³ / 3.6 l

Compression Ratio

17.0:1

Aspiration

Turbocharged-Aftercooled (TA)

Combustion System

Direct Injection

Rotation from Flywheel End

Counterclockwise

Aftertreatment

DOC+DPF or DOC+DPF+SCR

Length

26.3 in / 667 mm

Width

22.2 in / 564 mm

Height

31 in / 787 mm

Weight - Net Dry - Basic Operating Engine Without Optional Attachments

840 lb / 381 kg