Cat Command for Dozing in Mining
Cat command for Dozing in Mining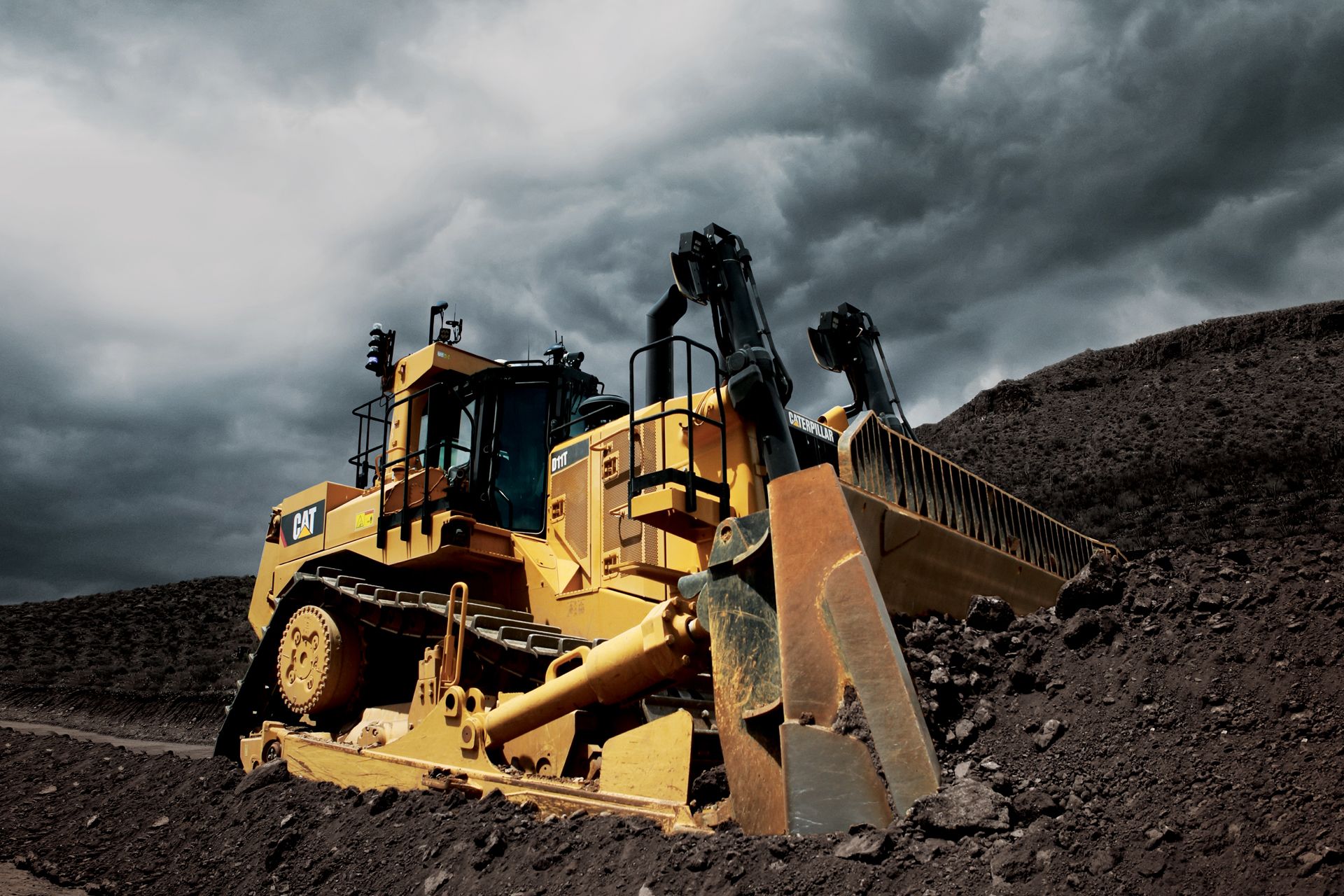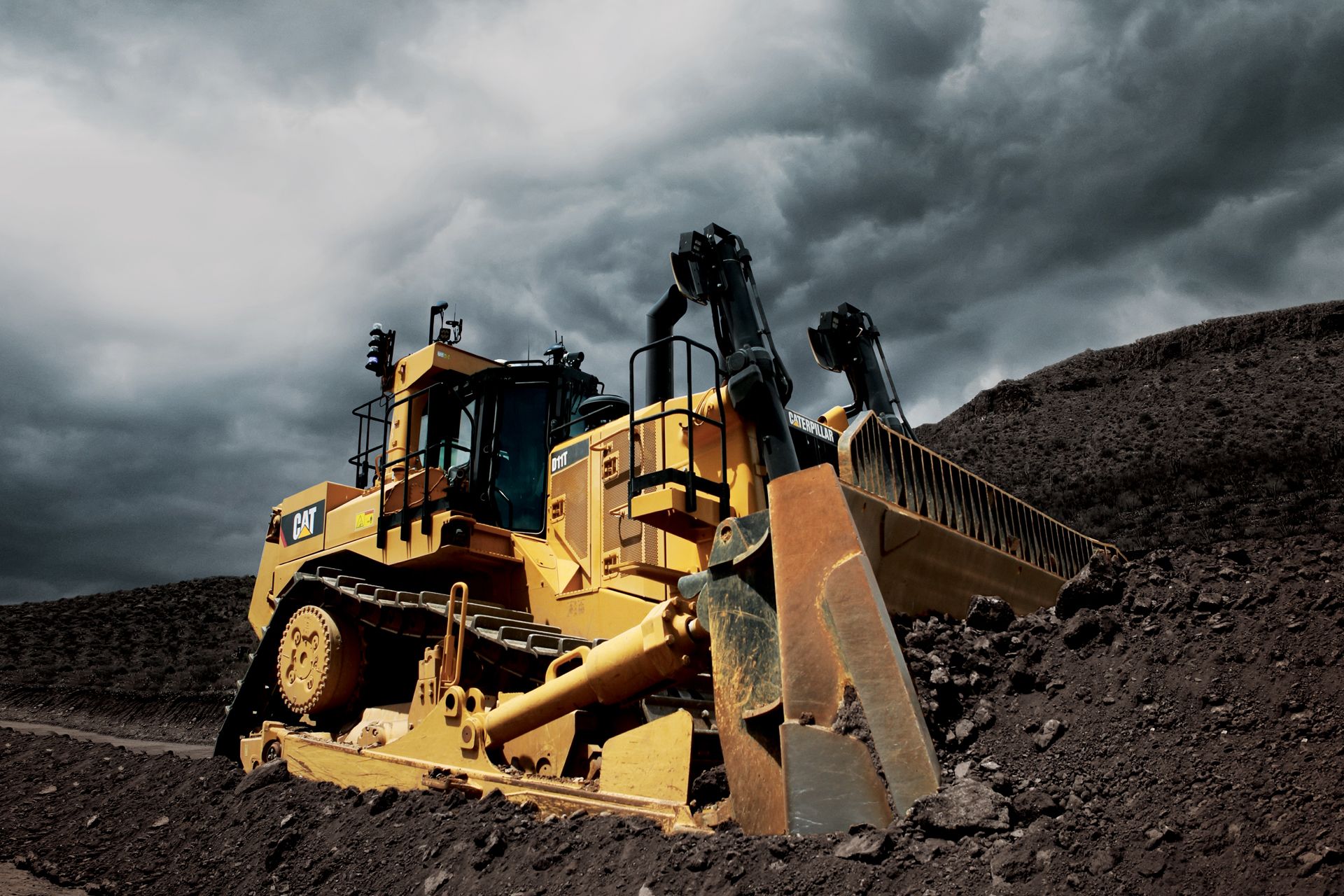 DESCRIPTION
Command for dozing offers several solutions to get operators out of the cab and out of harm's way. An over-the-shoulder operator console enables line-of-sight remote-control operation, while a remote operator station offers line-of-sight and non-line-of-sight control, with capabilities that allow one operator to control multiple machines.

Portable Over-the-Shoulder Remote Console
The portable over-the-shoulder console works well for short-duration activities like cleaning up under highwalls or stabilizing slides. The console allows for line-of-sight control from a distance of up to 400 meters (437 yards). The console and on-board transceiver utilize spread spectrum technology to virtually eliminate interference from other wireless devices utilizing the 2.4 GHz frequency bands. Proprietary algorithms secure the communications between the on-board wireless receiver and the console, preventing communications from unauthorized devices.

The console's ergonomic design enables an operator to comfortably work an entire shift. It weighs just 3.8 kg (8.4 lbs) with battery and is suspended on the operator by adjustable nylon straps or "J-Hook" style over-the-shoulder support. Controls have been laid out to allow the use of heavy gloves. At the end of the day, cleanup is easy, as the console is sealed to enable cleaning with low pressure water spray.

Full functionality of the dozer is available through the operator console. Basic machine functions such as start-up/shutdown, blade control, gear selection, steering and ripper control —among others — are easily accessed through the ergonomic layout of the console controls, all of which are protected from impact by the aluminum roll bar. Advanced options such as Auto Blade Assist, AutoRip and Autocarry (if machine-equipped) are also accessible from the console.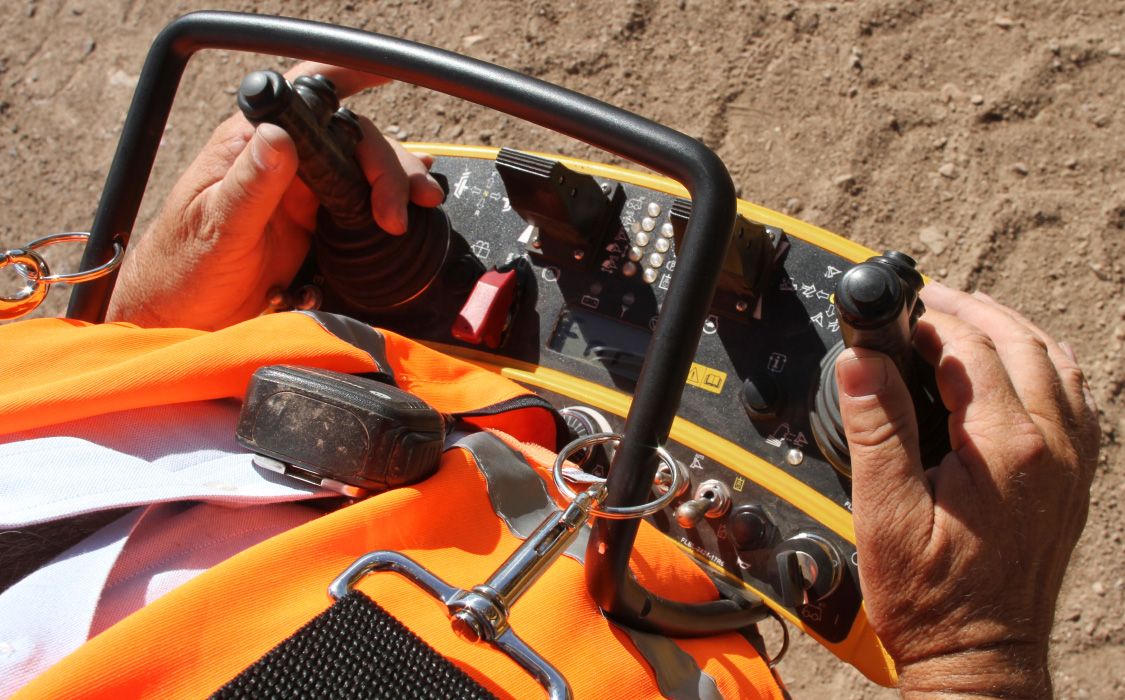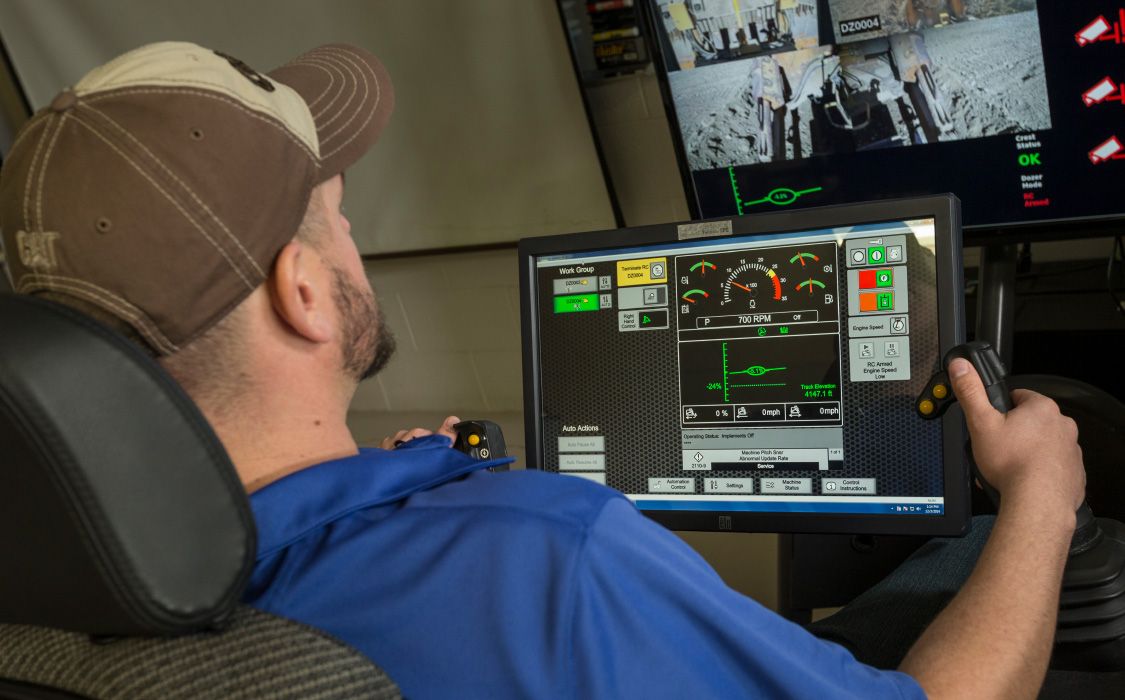 Remote Operator Station
The Remote Operator Station is modeled on the actual cab of the machine, with all ergonomic controls, alarms and features operating as they do in the dozer. The system can be equipped for line-of-sight operation or for teleremote operation with the addition of video and audio feeds from the site and dozer. The design of the remote operator station allows it to be configured for easy transport in a truck or trailer, which adds flexibility in its application.

The station builds on the features and functionality of the operator console with an added level of comfort for working longer durations. The station enables the operator to work from a comfortable, seated position with familiar dozer controls.

The station can be utilized within any type of enclosure. One operator station can be assigned to multiple Command-equipped machines and can control an individual machine by performing a simple switch function on the station display. This saves costs by allowing one station to be purchased and utilized for multiple machines or moved to different working locations as the needs of the mine change.

Familiar controls reduce training time and change management associated with introducing a new technology system. Side-by-side training allows multiple operators to learn simultaneously, saving time and enriching the overall training experience.

For non-line-of-sight operations, an optional Vision system incorporates four high-definition dozer- mounted cameras and a microphone, giving the operator a complete picture of the machine's working environment for safe, productive operation in a wide range of site conditions.
Semi-Autonomous Operation
Available on D11T Dozers, Semi-Autonomous Operation allows a single operator to manage up to four machines in push-to-an-edge applications, helping to maximize dozing efficiencies while reducing site operating costs.

This solution makes next-generation dozing a reality by allowing operation of dozers from a remote location either on the mine site or miles away, and reduces costs by tying multiple machines to a single operator and station.

In addition to the features of the Remote Operator Station, semi-autonomous dozing provides situational awareness with 2D computer-generated imagery. It also includes a tactical planner system that features real-time terrain mapping through a Global Navigation Satellite System (GNSS). This system reacts in real time to mapped environmental changes, and is designed to handle operator interventions quickly and smoothly. The step-based approach to semi-autonomous dozing allows customers to introduce technology to the mine when they are ready, while leveraging their initial investment.

Auto Blade Assist (ABA), Autocarry and AutoRip Control are all necessary to begin semi-autonomous dozing. The system also requires Terrain with blade control to assist with productivity to a design plan.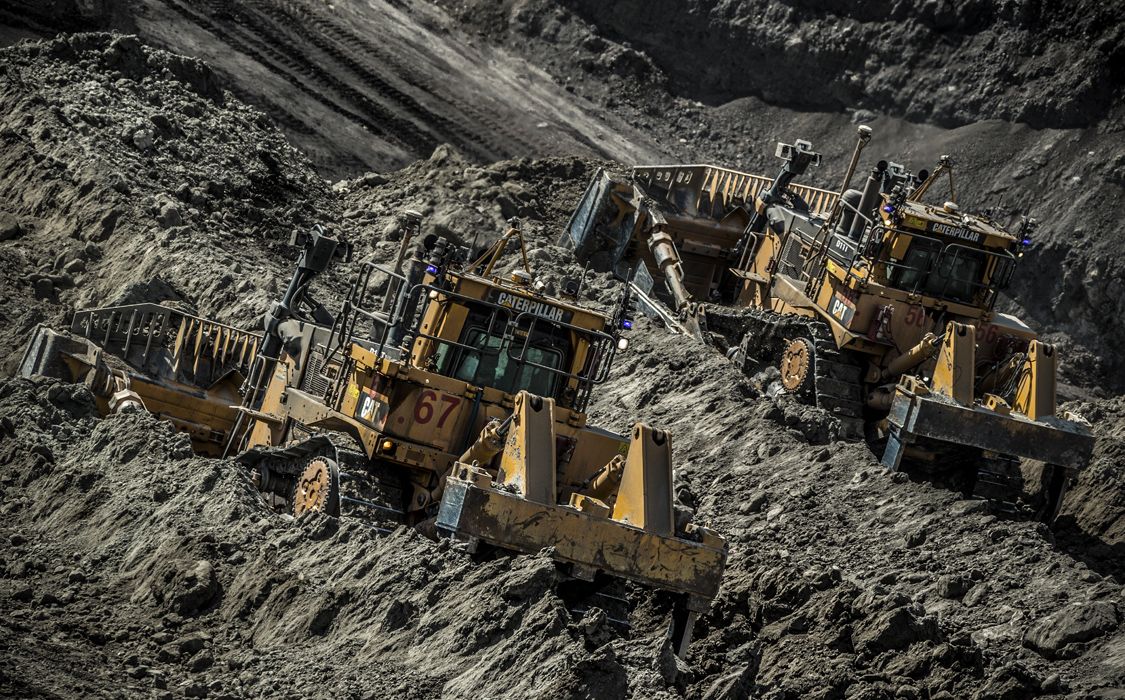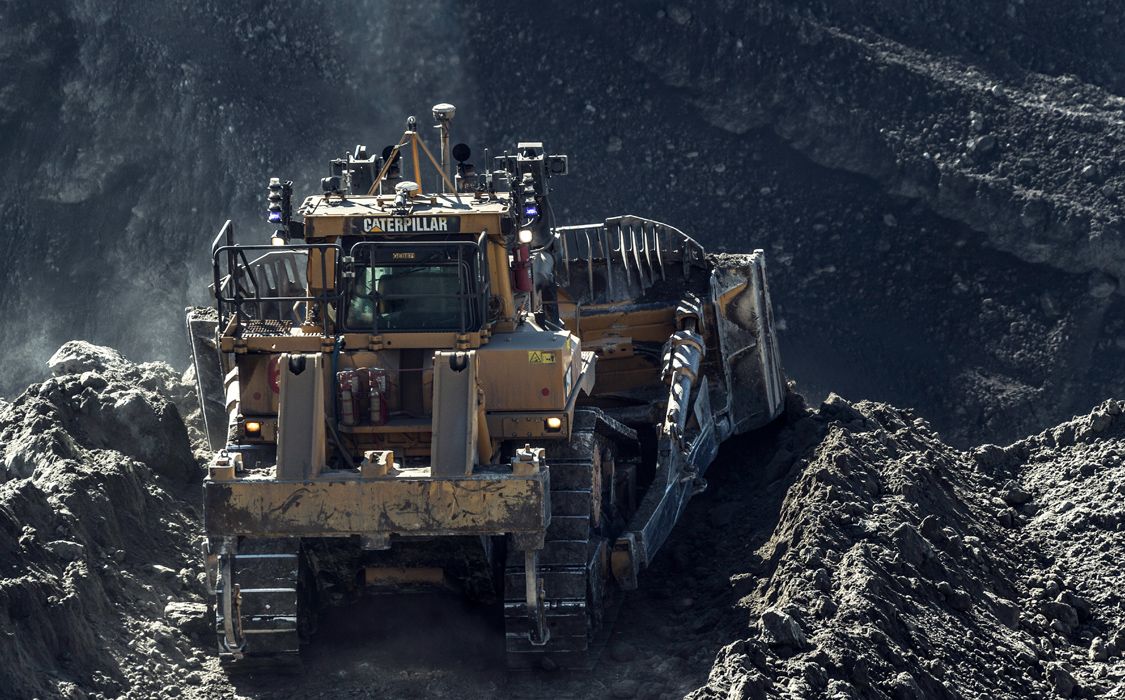 Safety
Reduces operator safety risks in the event of a high wall collapse, machine roll-over or fall
Enables continued use of machine without putting operators at risk
Decreases potential for injury from slips, trips and falls when climbing on and off machine
Removes operator from exposure to full body vibration
Machine Protection
Multiple, redundant features are built in to stop all motion of the machine should one of these conditions occur:
One of three stop switches is pressed
Wireless communications are lost
Detection of a severe fault where continued operation will result in damage to the machine
Operator console is tilted too far from normal operating position
Machine enters an avoidance zone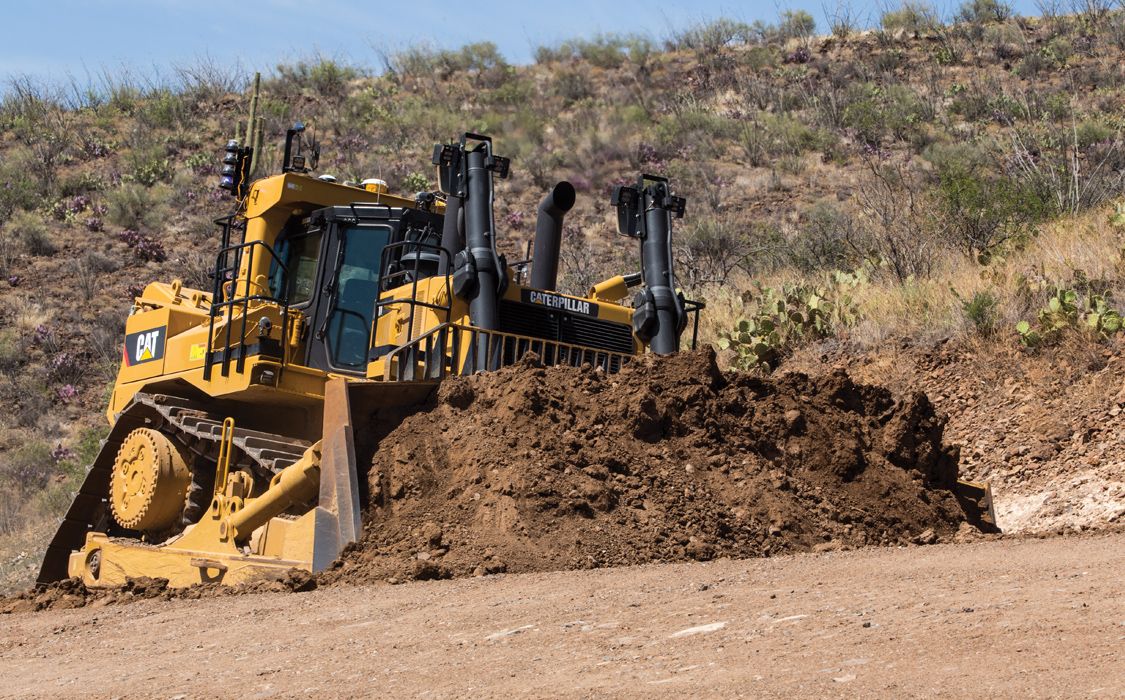 Efficient Operations
Integration with Cat machine electronic control systems saves installation time and speeds machine response time compared to aftermarket systems
Simple installation procedures provide step-by-step instructions to quickly and efficiently implement the system with minimal machine downtime
Quick system response is enabled through comprehensive machine integration of the electronic and hydraulic systems
Operator has complete control with access to advanced features such as Autocarry, Automatic Ripper Control and Auto Blade Assist
Improved Productivity
Reduces downtime associated with shift changes by eliminating travel to machines
Allows production to continue immediately following blasting operations
Increases likelihood of working steeper slopes to improve efficiencies
Decreased fatigue drives consistent productivity through the shift
Steeper work angles drive increased volumes
Reduces shift change time
Integration
Command for dozing is the only remote control solution that integrates directly with Cat machine electronic control systems. This integration saves installation time and speeds machine response time compared to aftermarket systems. Quick system response is enabled through comprehensive machine integration of the electronic and hydraulic systems.
Direct integration with machine electronics provides quick response, access to all operational features, and notifications of critical machine health parameters.
By utilizing the machine's existing hydraulic valves and electronic harnessing, reliability is greatly increased over non-integrated systems.
Commands from the operator console and station are sent directly to the engine and implement electronics via a remote control module and a dedicated radio, reducing delays.
Caterpillar's electronics integration enables the activation of several enhanced features to ensure that the operator remains in control of the machine at all times. For example, a machine shutdown will be activated when a loss of communication between the console and machine is detected, or if the operator console is tipped too far, which may indicate that the operator has fallen. Breaching an avoidance zone will result in the stopping of machine movement. Any stopping of the machine results in the application of the parking brake and the implementation of a lockout. An auto hold feature prevents coasting in neutral.
Scalability
Many operations start with the over-the-shoulder operator console, then advance to the remote station, which enables both line-of-sight and non-line-of-sight operation. Thanks to the scalability of the system, they can leverage their investment in the remote station to launch a full teleremote solution, with one operator controlling multiple dozers.

Technology enablers are designed as building blocks to grow and evolve with customers at their rate:
ABA and Auto Carry
Terrain guidance
Terrain Blade Control
Teleremote (uses all of the above)
Semi-autonomous system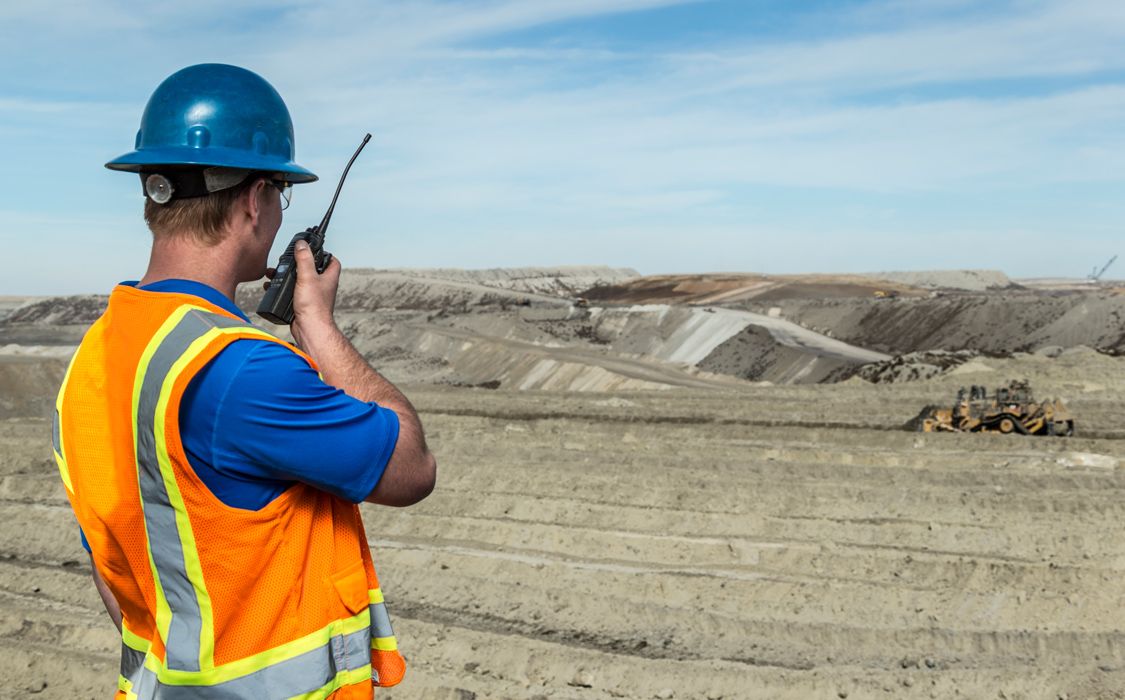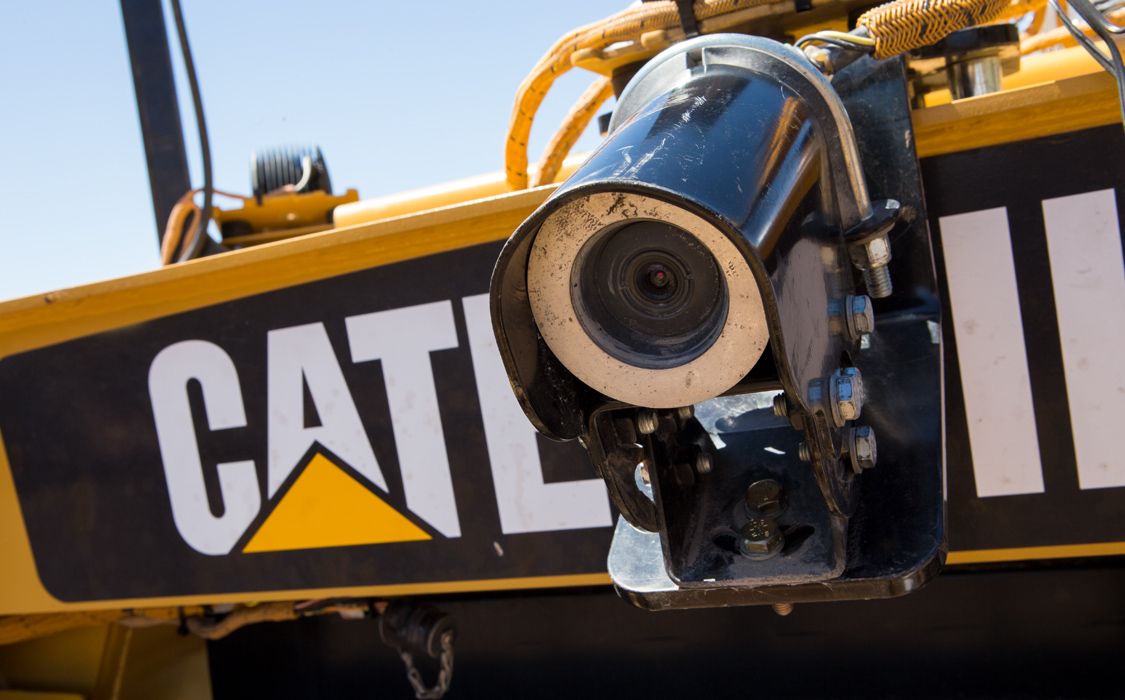 Visibility
Cameras provide the operator added visibility
Vision features are compatible with the operator station or remote console
Operation is viewable through PC or laptop for added flexibility
Visibility features also includes audio feedback
Flexibility
The Remote Operator Station is compatible with any equipped dozers. It can be used at multiple dump locations or on different sites.