BRAND:CAT
MODEL:D1
LOCATION:SAN DIEGO, RANCHO BERNARDO
SPECS & PRICING >
LANE 2 ORDER
ENGINE, CAT C3.6
AIR CLEANER W/O PRECLEANER
UNDERCARRIAGE, SALT
TRACK, 16", MS, SALT
HYDRAULICS, 4 VALVE, PUMP STD
CONTROL, PITCH
LIGHTS, 6
CAB, ROPS, HEATER & A/C
TENSIONER, EROPS, AC
SEAT, CLOTH, HEATED
SOUND SUPPRESSION, OMISSION
ARO W/ASSIST
PROD LINK, PLE643/PLE743 RADIO
GRILL, RADIATOR
GUARD GP, REAR OMISSION
GUARD, BELLY
FAN, STANDARD
COOLER, STANDARD
RIPPER
COUNTERWEIGHT, FRONT
BLADE, 104.2", ACCUGRADE
SERIALIZED TECHNICAL MEDIA KIT
INSTRUCTIONS, ANSI
STANDARD RADIO (12V)
GUARD, TRACK ROLLER, FULL,SALT
SHIPPING/STORAGE PROTECTION
ATHENS DEALER PDI & FUEL
PACKING, LAST MILE PROGRAM
KH7V73
BRAND:CAT
MODEL:D1
LOCATION:SAN DIEGO, RANCHO BERNARDO
SPECS & PRICING >
LANE 2 ORDER
ENGINE, CAT C3.6
AIR CLEANER W/O PRECLEANER
UNDERCARRIAGE, SALT
TRACK, 16", MS, SALT
HYDRAULICS, 4 VALVE, PUMP STD
CONTROL, PITCH
LIGHTS, 6
CAB, ROPS, HEATER & A/C
TENSIONER, EROPS, AC
SEAT, CLOTH, HEATED
SOUND SUPPRESSION, OMISSION
ARO W/ASSIST
PROD LINK, PLE643/PLE743 RADIO
GRILL, RADIATOR
GUARD GP, REAR OMISSION
GUARD, BELLY
FAN, STANDARD
COOLER, STANDARD
RIPPER
COUNTERWEIGHT, FRONT
BLADE, 104.2", ACCUGRADE
SERIALIZED TECHNICAL MEDIA KIT
INSTRUCTIONS, ANSI
STANDARD RADIO (12V)
GUARD, TRACK ROLLER, FULL,SALT
SHIPPING/STORAGE PROTECTION
ATHENS DEALER PDI & FUEL
PACKING, LAST MILE PROGRAM
BRAND:CAT
MODEL:D2
LOCATION:SAN DIEGO, RANCHO BERNARDO
SPECS & PRICING >
LANE 2 ORDER
ENGINE, CAT C3.6
AIR CLEANER W/PRECLEANER
UNDERCARRIAGE, SALT
TRACK, 18", MS, SALT
HYDRAULICS, 4 VALVE, PUMP STD
CONTROL, PITCH
LIGHTS, 6
CAB, ROPS, HEATER & A/C
TENSIONER, EROPS, AC
SEAT, CLOTH
SOUND SUPPRESSION, OMISSION
PROD LINK, PLE643/PLE743 RADIO
ARO W/ASSIST
GRILL, RADIATOR
GUARD GP, REAR OMISSION
GUARD, BELLY, HD
FAN, STANDARD
COOLER, STANDARD
RIPPER
COUNTERWEIGHT, FRONT
BLADE, 109.5", ACCUGRADE
SERIALIZED TECHNICAL MEDIA KIT
INSTRUCTIONS, ANSI
INSTRUCTIONS, SEALING
STANDARD RADIO (12V)
SECURITY SYSTEM, MACHINE, BLE
GUARD,TRK GUIDING,CENTER,SALT
SHIPPING/STORAGE PROTECTION
ATHENS DEALER PDI & FUEL
PACKING, LAST MILE PROGRAM
BRAND:CAT
MODEL:D3
LOCATION:SAN DIEGO, RANCHO BERNARDO
SPECS & PRICING >
LANE 2 ORDER
STOP, CYLINDER
SERIALIZED TECHNICAL MEDIA KIT
ATHENS DEALER PDI & FUEL
PACKING, LAST MILE PROGRAM
AIR CLEANER W/PRECLEANER
GUARD, BELLY
CAB, ROPS, HEATER & A/C
INSTRUCTIONS, ANSI
GUARD GP, REAR OMISSION
COOLER, STANDARD
COUNTERWEIGHT, FRONT
GUARD,TRK GUIDING,CENTER,SALT
GRILL, RADIATOR
SOUND SUPPRESSION, OMISSION
RIPPER
TENSIONER, EROPS, AC
BLADE, 109.5", ACCUGRADE
TRACK, 20", MS, SALT
PROD LINK, PLE643/PLE743 RADIO
ENGINE, CAT C3.6
CONTROL, POWER PITCH
LIGHTS, 6
UNDERCARRIAGE, SALT
FAN, STANDARD
SEAT, CLOTH, HEATED
SHIPPING/STORAGE PROTECTION
STANDARD RADIO (12V)
HYDRAULICS, 4 VALVE, PUMP STD
ARO W/ASSIST
HV6B69
BRAND:CAT
MODEL:D6
LOCATION:SAN DIEGO, RANCHO BERNARDO
SPECS & PRICING >
LANE 3 ORDER
CONFIG ARR 20B, LUC
BASIC ARRANGEMENT
FINAL DRIVE, 76" (1930 MM)
ENGINE, LUC, STANDARD
PRECLEANER, BASIC
OIL DRAIN, BASIC
UNDERCARRIAGE, HDXL, FULL GDE
TRACK, 24" ES HDXL
FAN, REVERSING, PUSHARM
HYDRAULICS, PUSHARM
CONTROL, RIPPER
ALTERNATOR, 150 AMP
LIGHTS, 6 LED, PUSHARM
CAB, PREMIUM
SEAT, HEATED & VENTILATED
FLOOR, CAB, PREMIUM
REAR CAMERA
AIR FILTER, CAB
PREMIUM CORP RADIO (12V)
ARO W/ASSIST
JOYSTICK, ARO/GRADE, PA
DOZER CTL, ARO/GRADE, PA
PROD LINK, PLE643/PLE743 RADIO
FUEL TANK, BASIC
GUARD, BTM, SEALED,HD, PUSHARM
ENCLOSURE, ENGINE, PUSHARM
RIPPER, HIGH LIFT
GRAB HANDLES, STD, PUSHARM
WATER JACKET HEATER, 110V
FLUIDS, STD OIL, -35F
FILM, WARNING, ANSI
INSTRUCTIONS, ENGLISH
6SU BULLDOZER
BLADE, 6SU ARO
TOOTH, CURVED
ROLL ON - ROLL OFF
BUNDLED, BULLDOZER
SHIPPING/STORAGE PROTECTION
6SU XL PUSHARM
CYLINDER LINES, PUSHARM
D6 ZCON LANE 3
Large Dozers
Cat® large dozers are designed for tough working conditions. Elevated sprockets increase productivity, simplify maintenance, reduce downtime with modular components and raise final drives and associated power train components out of the work environment. Cat mining dozers keep material moving with the reliability and low operating costs.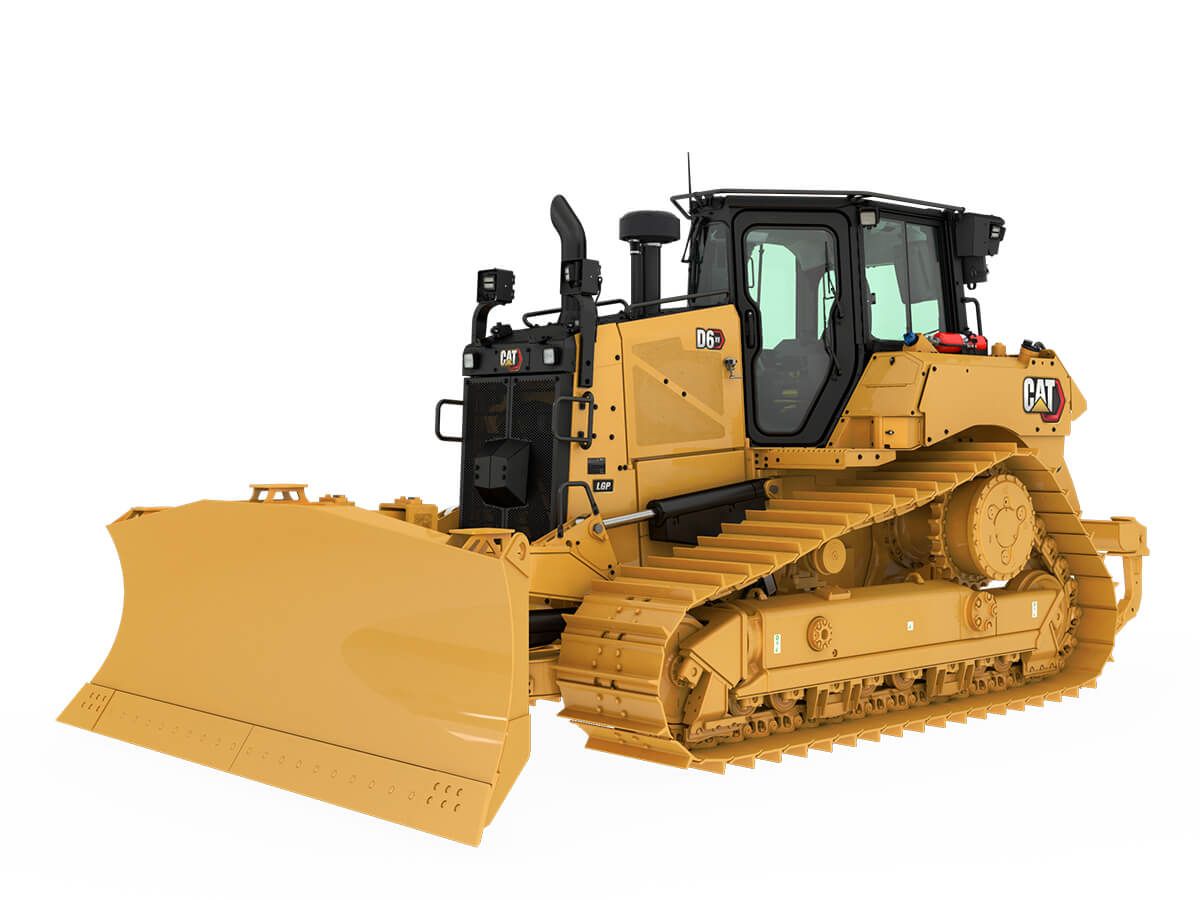 Medium Dozers
Cat® bulldozers help you move more material in less time. Fuel efficiency and features to make service and maintenance easier help you reduce your overall dozer owning and operating costs. Plus, factory integrated GRADE technology features help get work done even faster, from first pass to finish grade.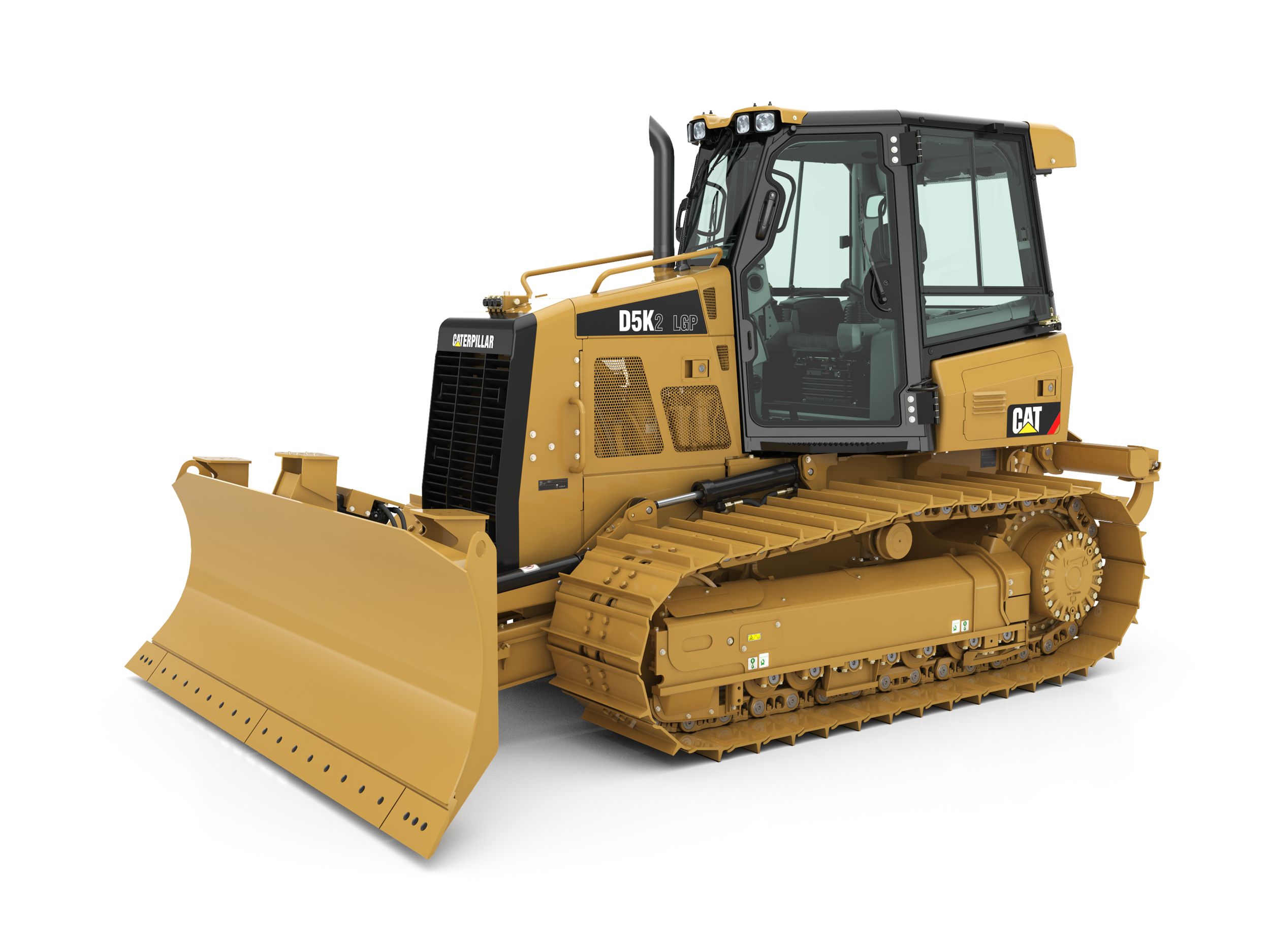 Small Dozers
Under 105 hp, the Cat® small dozers are designed to optimize speed, transportability, maneuverability, versatility and finish grading accuracy. These crawler dozers are ideal for residential construction performing such tasks as clearing and grading lots, sloping the sides of roads, back-filling, and final grade work for landscaping and driveway construction.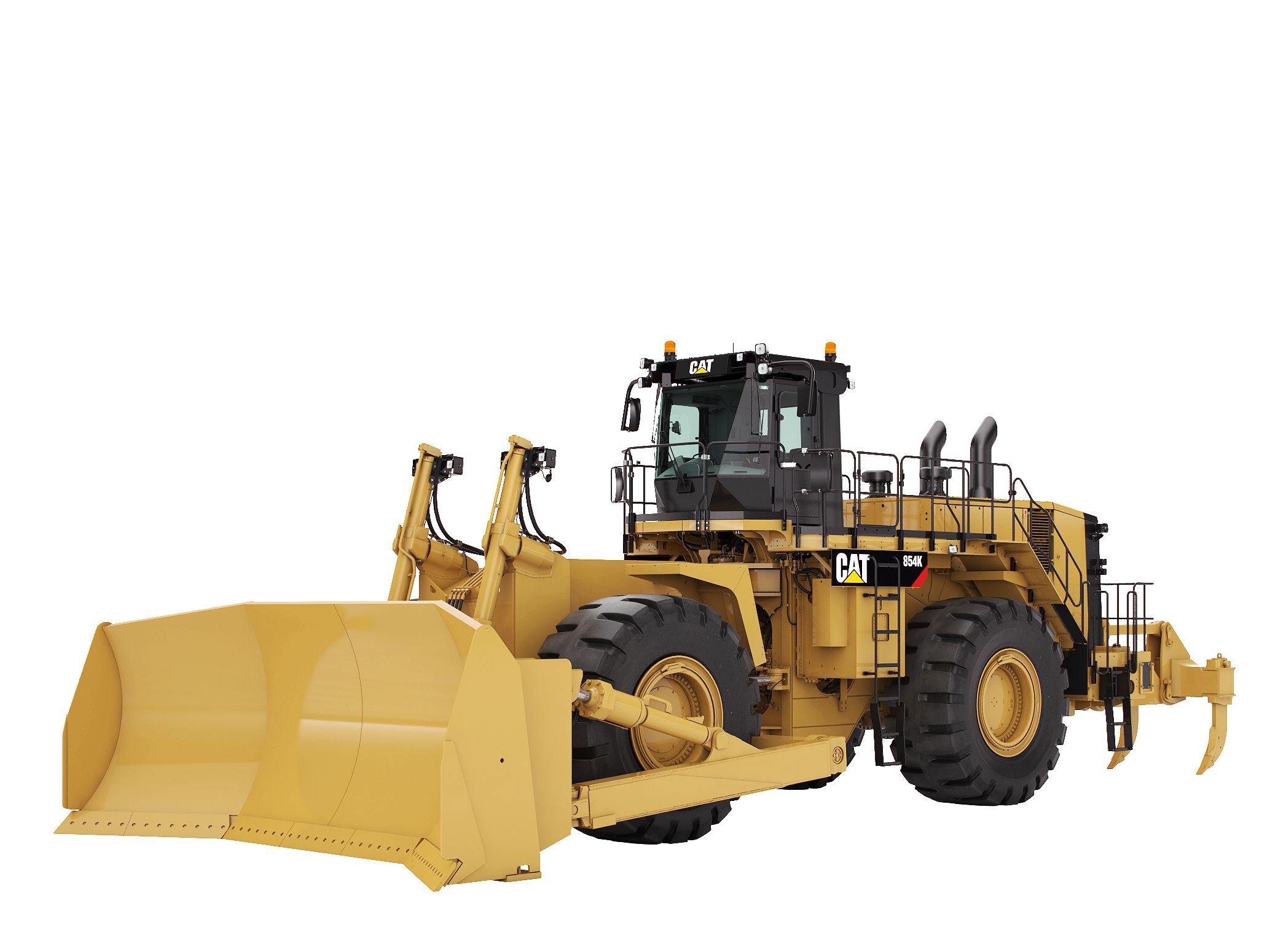 Wheel Dozers
Cat® wheel dozers offer high production capabilities, along with mobility and versatility. These utility machines are designed for demanding work and are a great choice for applications including surface mining, cleanup, stock piles, road maintenance, reclamation and jobs where travel is required between multiple sites.