In addition to improved fuel efficiency, the next generation XQ1475G rental generator provides significant power density advantages. Caterpillar developed new exhaust stacks that reduce spacing requirements for sites requiring multiple units. This allows for an increase of 47 percent on-site power density over the previous capabilities.
Generator Set
Rating
1475 ekW Continuous
Voltage
230 - 480 V
Frequency
50/60 Hz
Engine
Engine
Cat G3516C Low Emissions Gas Engine
Fuel
Natural Gas
Dimensions
Width
96 in
Height
114 in
Length
480 in
Weight
70372 lb
meets Most Worldwide Emissions Requirements Down To 500 Mg/Nm3 Nox Level Without After Treatment (contact Factory For Applications Requiring 0.5g/Hp-Hr Performance).
generator Set Manufactured In Iso 9001:2000 Compliant Facility.
package Factory Designed And Production Tested.
cat® Dealers Provide Extensive Post Sale Support Including Maintenance And Repair Agreements.
supported 100% By The Cat Dealer With Warranty On Parts And Labor.
compact, Four-Stroke-Cycle Gas Engine Provides Exceptional Dependability, Fuel Economy And Power Density.
robust Kilowatt Based Air To Fuel Ratio Control System Yields Enhanced System Performance.
designed For Maximum Performance On Low Pressure Pipeline Natural Gas Of 3-7 Psi (0.21 Kg/Cm² - 0.49 Kg/Cm²) To The Container With A Methane Number Range Of 55-100 (contact Factory For Methane Numbers <55).
island Mode Feature Improves Engine's Capability To Handle Electrical Loading And Unloading.
110% Spill Containment Of Onboard Engine Fluids.
horizontally Mounted Radiator With Vertical Discharge.
sized Compatible To Rating With Energy Efficient Electric Drive Fan And Core.
provides 40c (104f) Ambient Capability With 500 Mg/Nm3 Nox (1g/Hp-Hr) At 100%continuous Rating Before Derate.
variable Frequency Drive Fan Controls Improve Partial Load Fuel Consumption.
cat Sr4b 826 Frame Generator Designed To Match The Performance And Output Characteristics Of The Cat Gas Engine.
provides Auto Paralleling Using Package Mounted Controls.
emcp 4.2 Offers Engine And Generator Monitoring And Protectio.
three-Phase Sensing With Adjustable Volts-Per-Hertz Regulation.
provides Precise Control And Constant Voltage In The Normal Operating Range.
provides 9-High Stack Csc Rated Enclosure For Ease Of Transportation And Protection.
meets 72 Db(a) At 15 Meters Or Below Per Sae J1074 Measurement Procedure At Continuous Rating.
Standard Equipment
Engine
Cat G3516C Island Mode Gas Engine (Operates on 31.5 to 47.2 MJ/Nm3 (800 to 1200 btu/ft3) dry pipeline natural gas) .
Generator
Double bearing SR-4B brushless, form wound, permanent magnet excited, three-phase with Cat digital voltage regulator (Cat DVR), space heater, 6-lead design, Class H insulation operating at Class F temperature for extended life, winding temperature detectors and anti-condensation space heaters (120/240V 1.2 kW).
Containerized Module
40' ISO high cube container, 9-high stack CSC certified.
Cooling
Standard cooling provides 40C (104F) ambient capability with 500mg/Nm3 NOx at 100% Continuous.
Generator Controls and Protection
Controls provide auto paralleling AGC-4 controller, CAN-bus, ethernet comm, PWM and analog outputs, legacy analog load sharing; includes PL1000E gas engine Advisor panel for operational/diagnostic information; cabinet houses shore power transformer, distribution, protection, and internal/external power selector switch.
Optional Equipment
Utility Multi-Functional Relay
Intertie protection provided via utility grade Basler BE1-11i
Trailer
3-axle chassis
Ladders, handrails, internal storage provisions
listofrelationships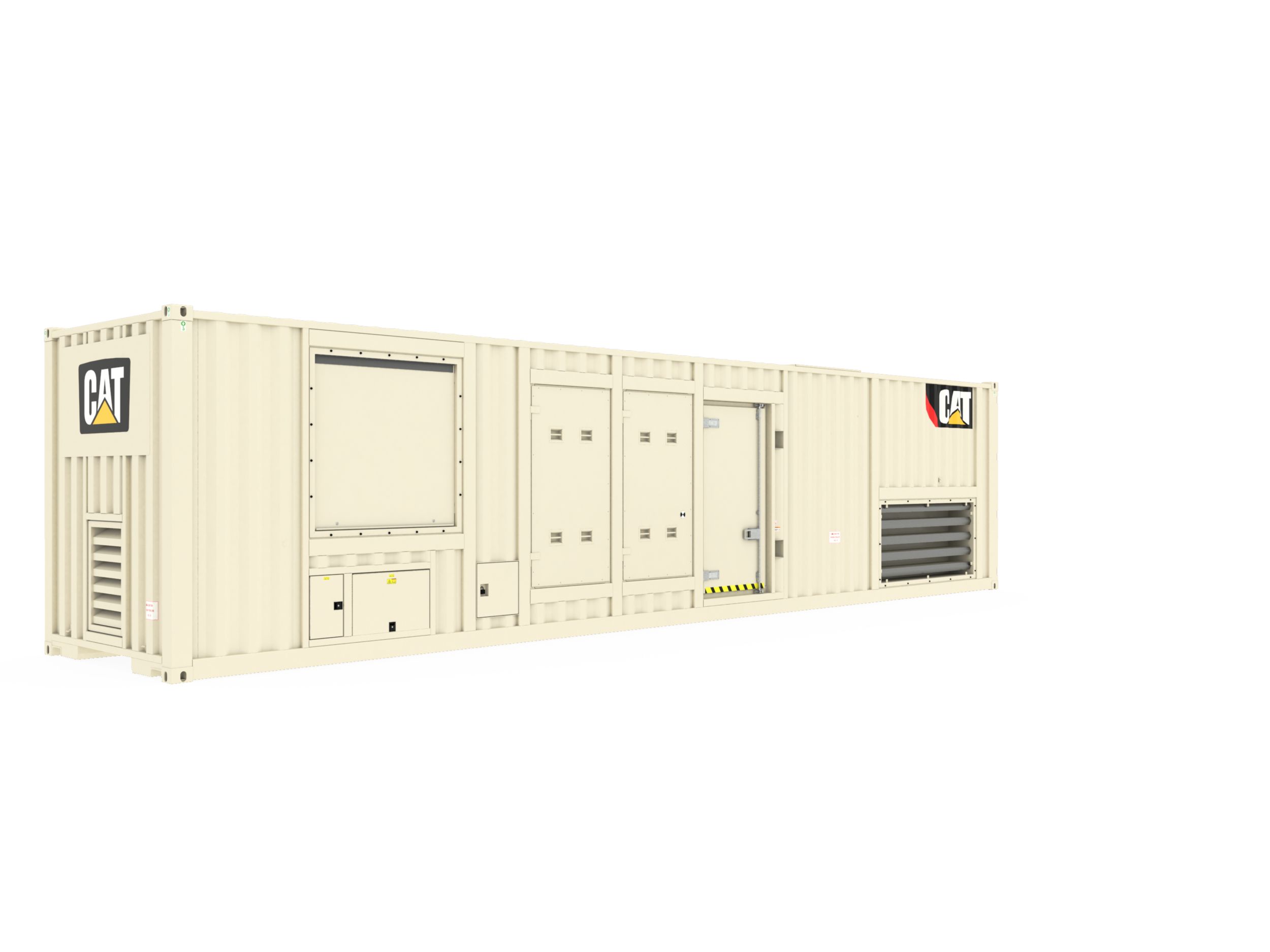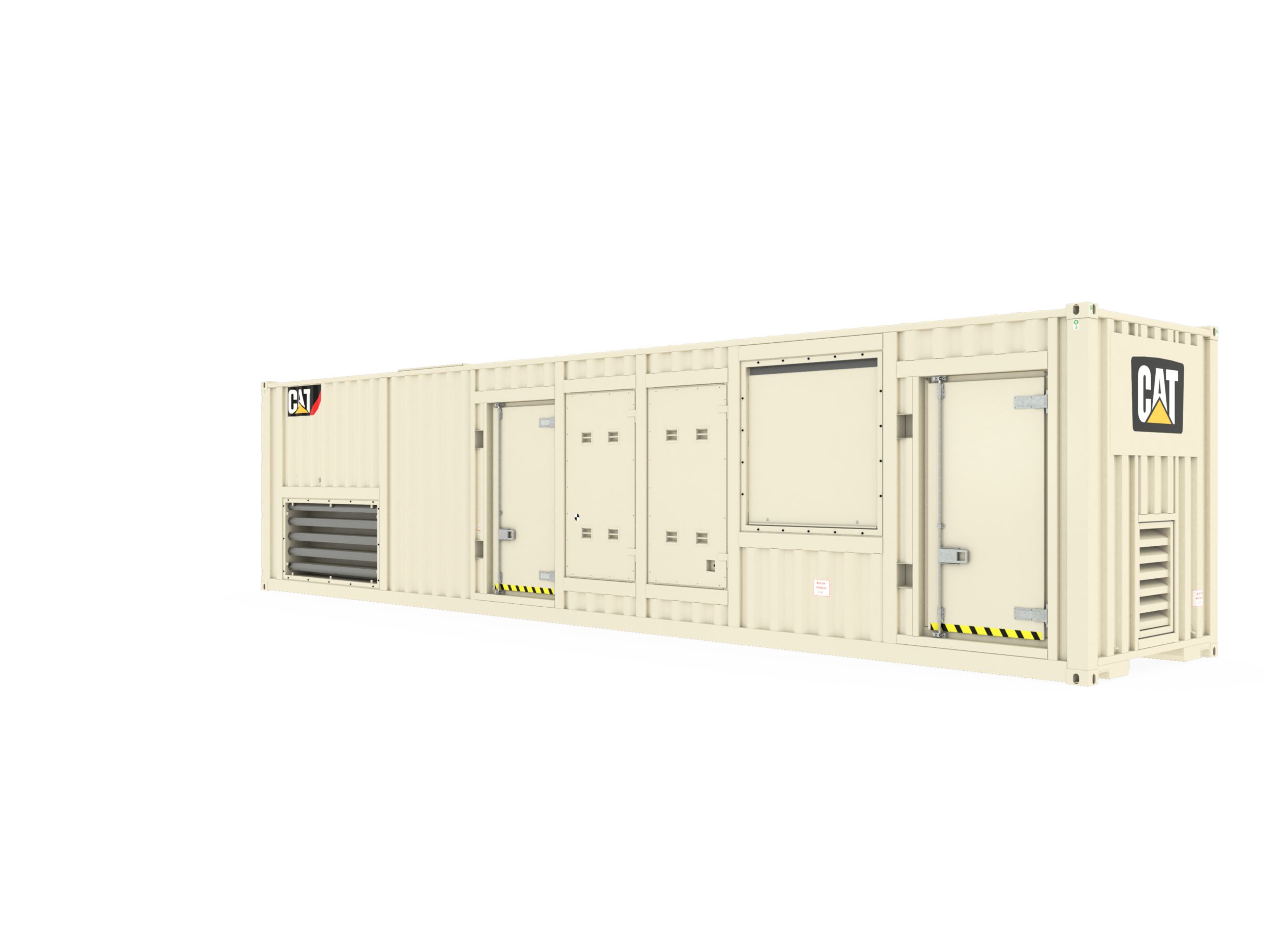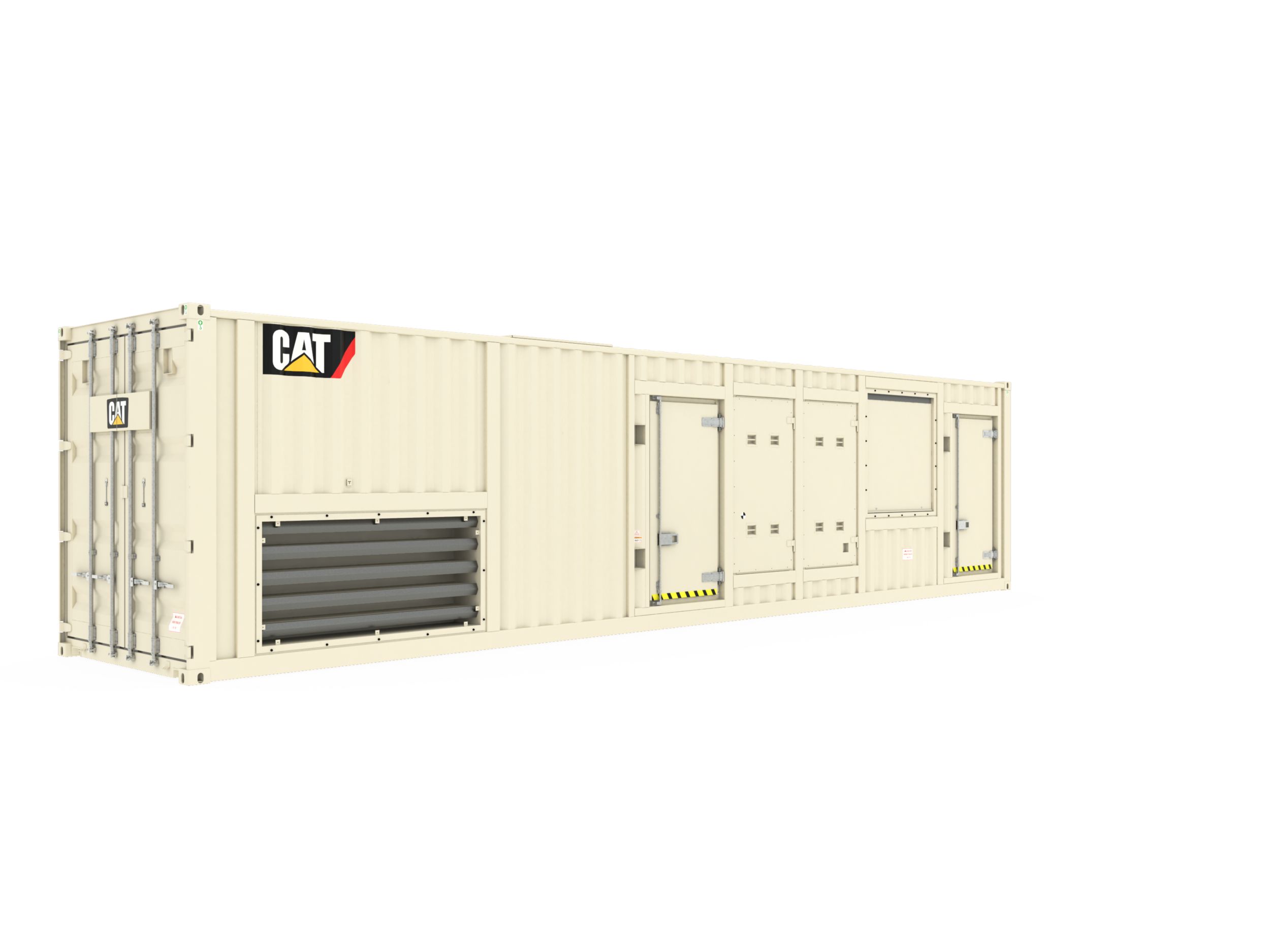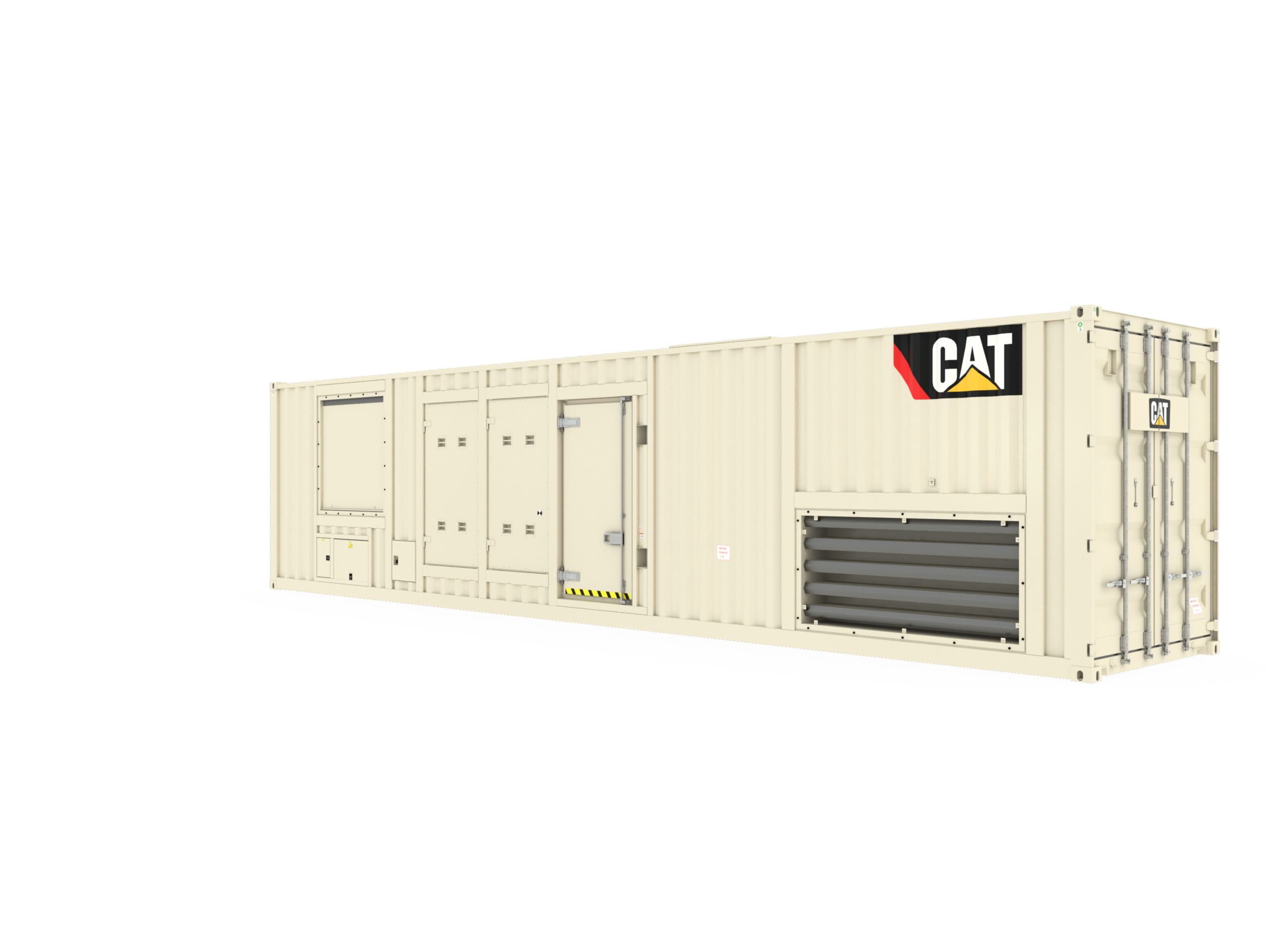 Other Models in this Category
Select Generator Type