New | XG400 - Natural Gas
This new rental package delivers optimal performance, produces fewer greenhouse gasses, and provides the features and flexibility to fully meet the needs of the Rental and Petroleum markets.
Generator Set
Rating
400 ekW (500 kVA) Continuous
Frequency
60Hz
Voltage
208 - 600 V
Engine
Engine
CAT CG137-12 TA Gas Engine
Fuel
Natural Gas
Dimensions
Width - With Trailer
96 in
Height - With Trailer
162 in
Length - With Trailer
9144 ml
Weight - With Trailer, Lube, Oil and Coolant
39500 lb
U.S. Epa Tier 2 For Large Non-Road Spark-Ignition Engines
robust High Speed Diesel Block Design Provides Prolonged Life And Lower Owning And Operating Costs.
engine Ratings Developed To Accept Low-Quality Gas Down To Cat Mn 30
Fully Featured Power Metering, Protective Relaying, And Engine/Generator Control And Monitoring.
cat Sr4b 593 Frame Generator Designed To Match Performance And Output Characteristics Of The Cat Gas Engine.
segregated Ac/Dc, Low Voltage Accessory Box Provides Single Point Access To Accessory Connections
Three-Phase Generator Voltage Sensing With Adjustable Volts-Per-Hertz Regulation.
30' Iso High Cube Container.
sound Attenuated Air Intake Louvers
three Lockable Personnel Doors With Panic Release.
meets 75 Db(a) At 7 Meters Sound Performance Per Sae J1074
600/346v, 480/277v, 240/139v, 208/120v, 3-Phase.
Side Buss Bar Access Door, External Access Load Connection Buss Bars.
Three Internal Dc Lights With One Timer Installed At The Container Door.
anti-Condensation Heater 110-120 Vac.
coolant Heater 110-120 Vac.
ul Listed Battery Charger.
Provides 40 ºc (122 ºf) Ambient Capability With 0.5 G/Bhp-Hr Nox Per Nsps 2010 At 100% Continuous Rating.
Standard Equipment
external access load connection buss bars
Side buss bar access door
V12
canister-type air cleaner with service indicator
three-phase
24VDC
Single electric starting motor
integral oil cooler
20 Amp battery charger
Control Panel
EMCP 4.4 genset mounted controller
Cooling System
Package-mounted radiator with vertical air discharge provides 40ºC ambient capability
Enclosure
Sound attenuated 75 dB(A) @ 7 m.
30' ISO high cube container.
Exhaust System
Catalyst w/spark arresting muffler
Crankcase fumes disposal system
Fuel System
Gas pressure regulator.
Low pressure fuel system.
Methane detection.
Mounting System
Generator set soft mounted to container floor
General
Factory testing of standard generator set
listofrelationships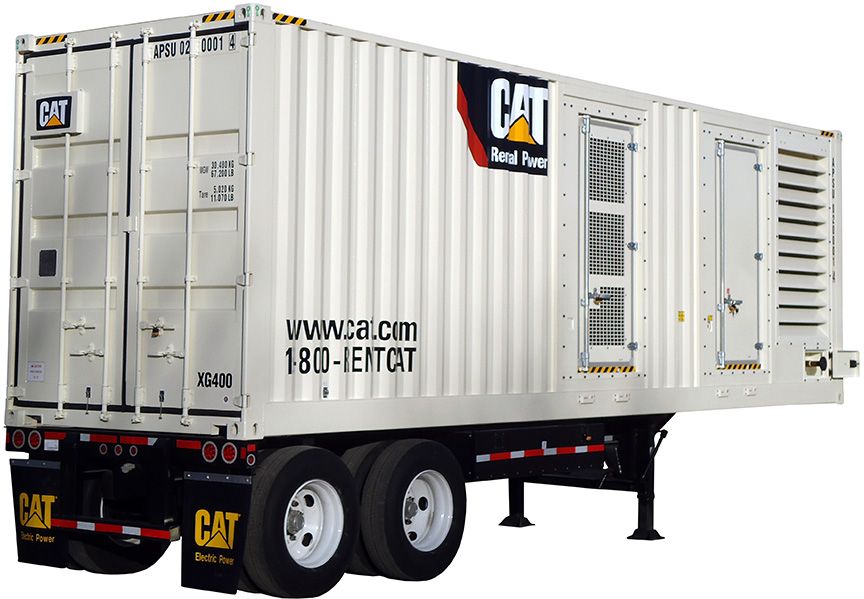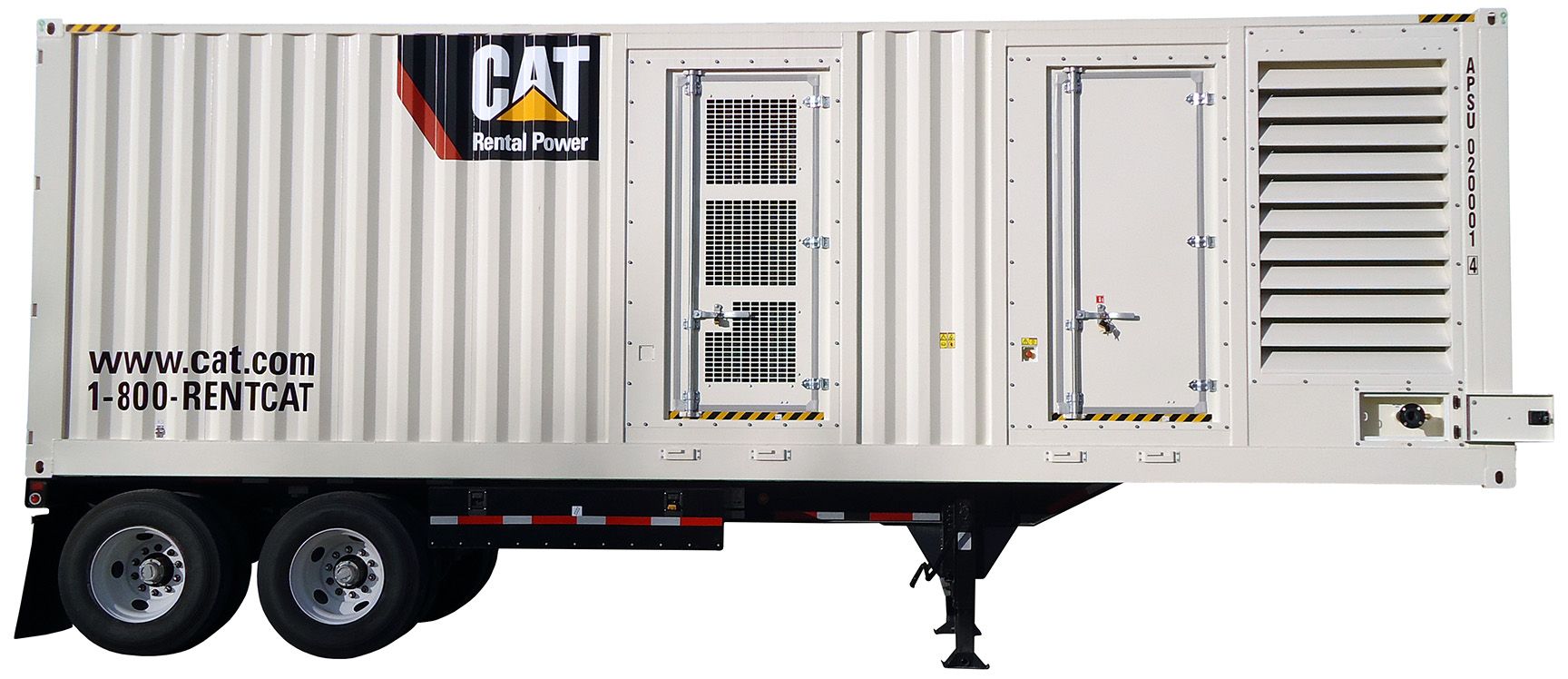 Other Models in this Category
Select Generator Type